A tiny kitten wandered in a yard looking for help, and turned her life around. Along the way, she befriended another cat just like her.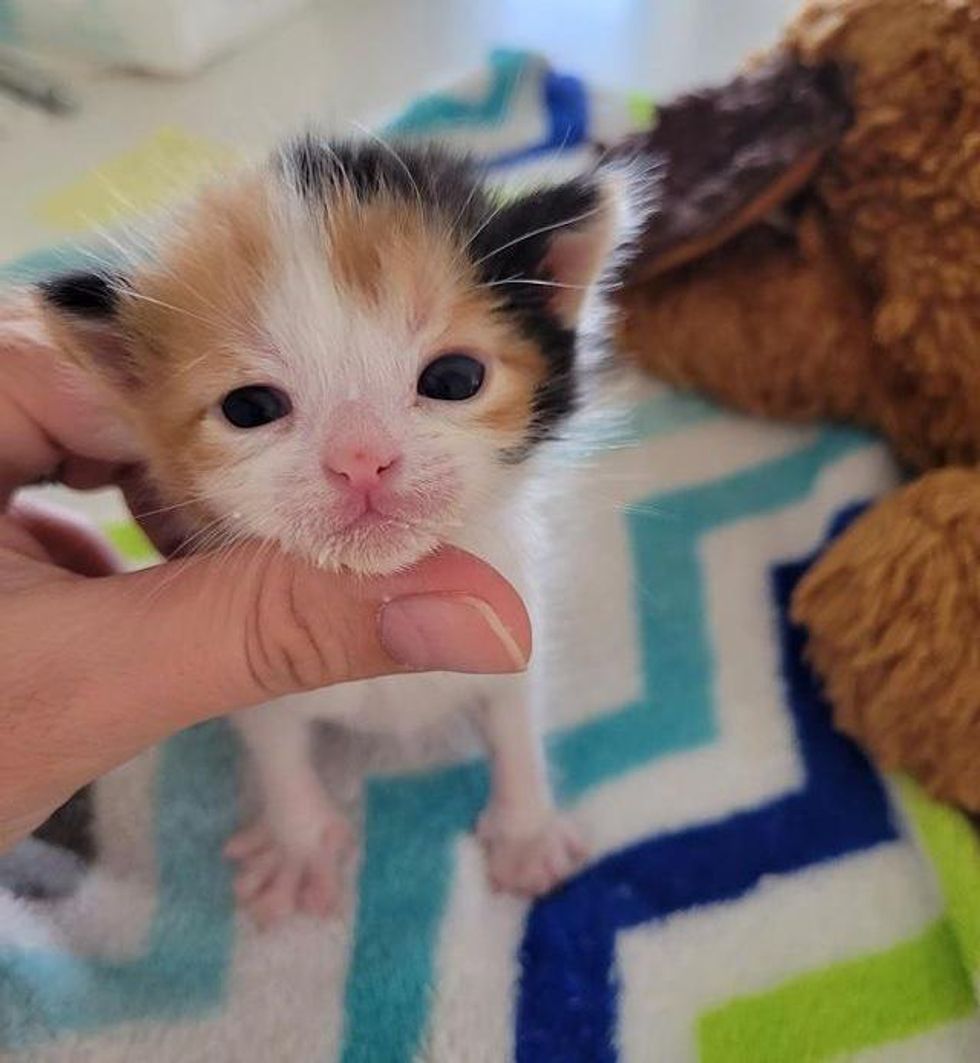 Sienna the calico kittenNadija @tiny.paws.fosters
Last month, a Good Samaritan from Florida heard what sounded like a kitten crying outside in their yard. Upon investigation, they found a tiny 2-week-old calico all alone, screaming for her mother.
Hoping that the cat mom would return, they waited for 24 hours, but it was to no avail. The kitten continued to cry and there was still no sign of the mother, so they reached out to the rescue community for assistance.
Nadija, a foster carer based in Tampa, Florida, was contacted about the calico and didn't hesitate to take her. "She was extremely hungry and crying her little lungs out. I just couldn't say no," Nadija shared with Love Meow.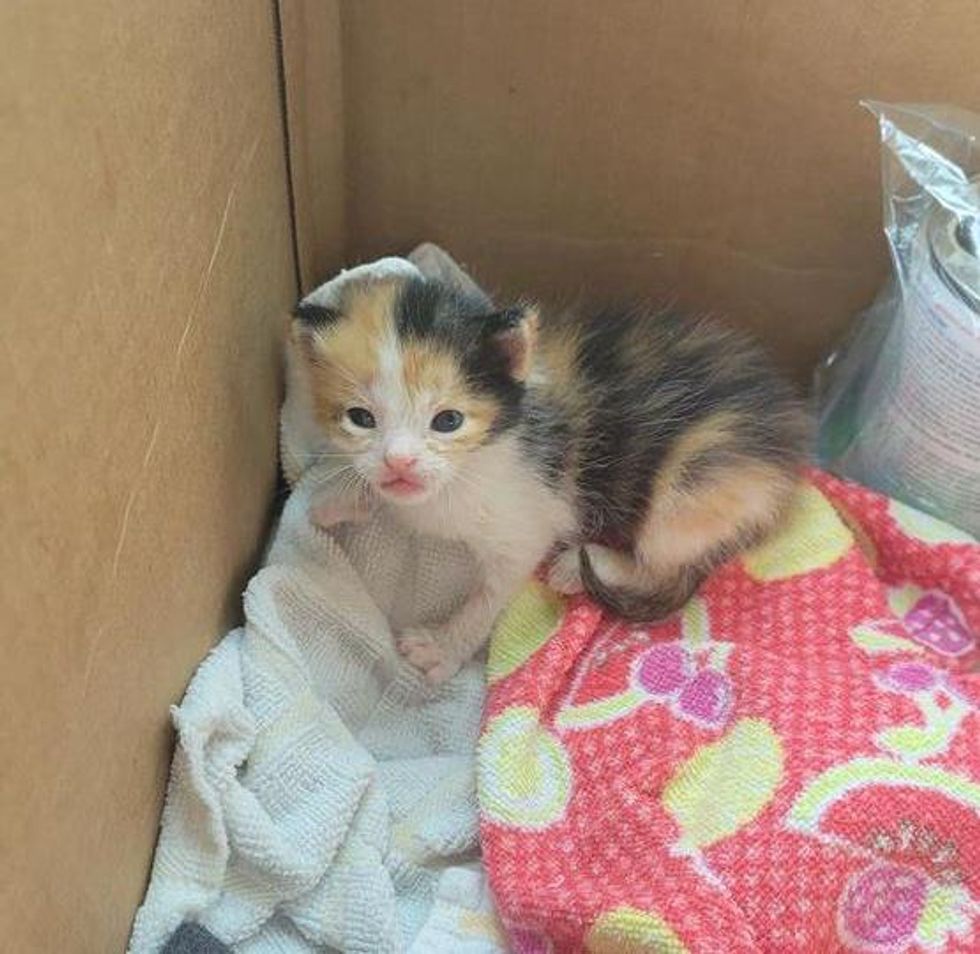 Sienna was found alone in a yard by a Good Samaritan@tiny.paws.fosters
"She was two weeks old, weighing seven ounces and pretty fragile. The first 48 hours were tough as she was not latching very well to the bottle, which means she was not getting enough milk and had an upset tummy—this is never good with a tiny kitten."
They named the calico Sienna and immediately started her on medication and round-the-clock intensive care.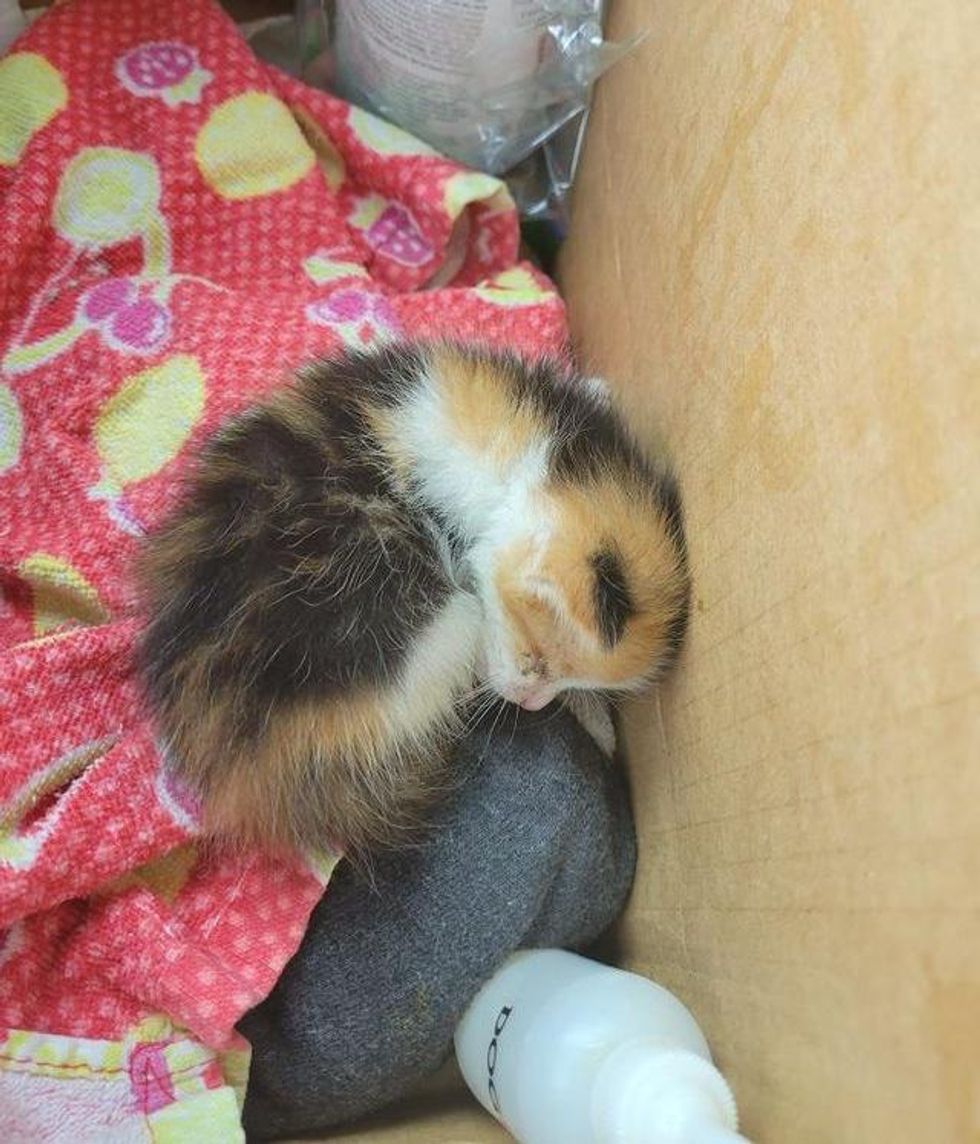 She needed intensive care and a lot of TLC@tiny.paws.fosters
After frequent feedings, supportive care and lots of patience, Sienna perked up, got the hang of the bottle, and started making good gains.
She was so grateful for being catered to, and would rumble with her adorable purrs at each feeding.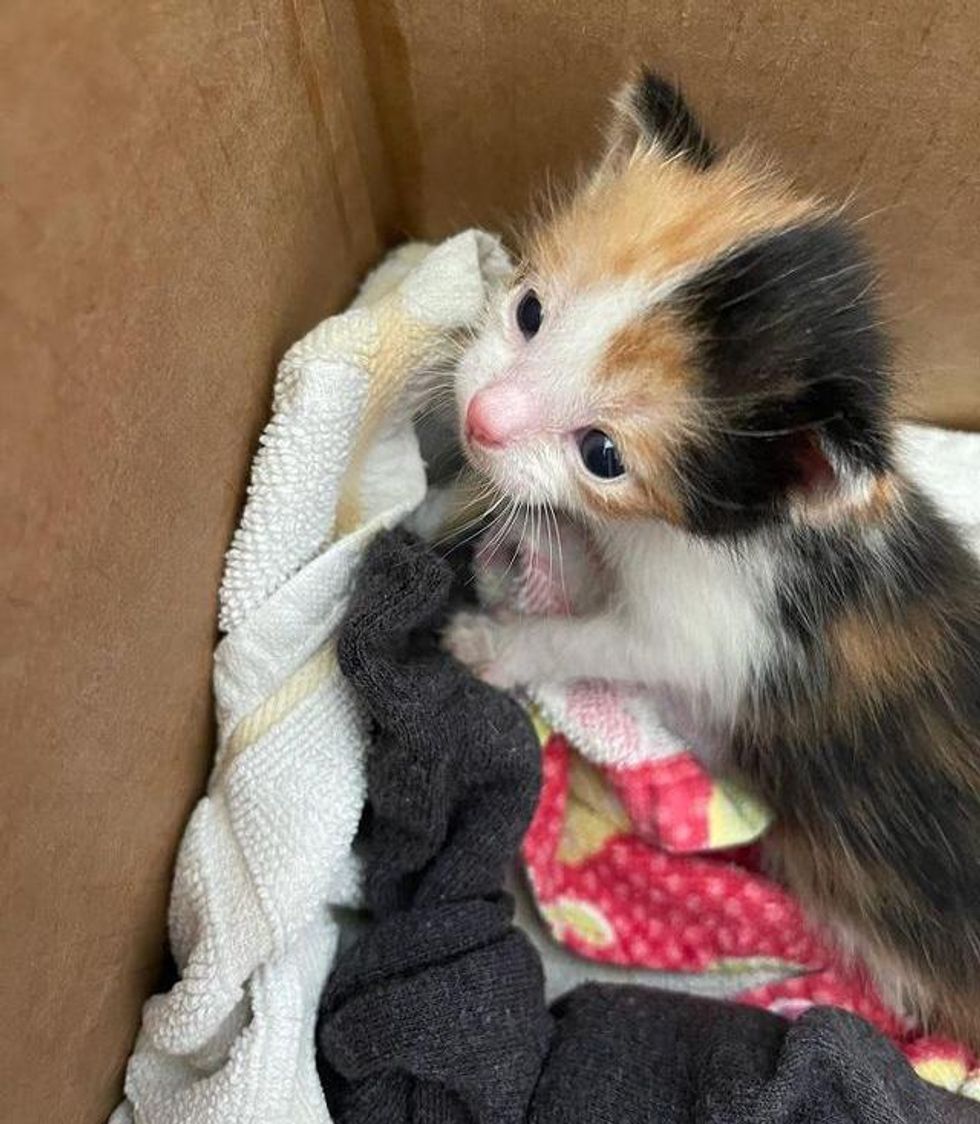 @tiny.paws.fosters
Nadija gave Sienna a cuddle toy (as a faux mama) to keep her company, so she wouldn't feel lonely.
As soon as the foster mom entered the room with a bottle, Sienna got up from the comfort of her nest. She watched her human intently and tilted her head curiously, as she prepared the food.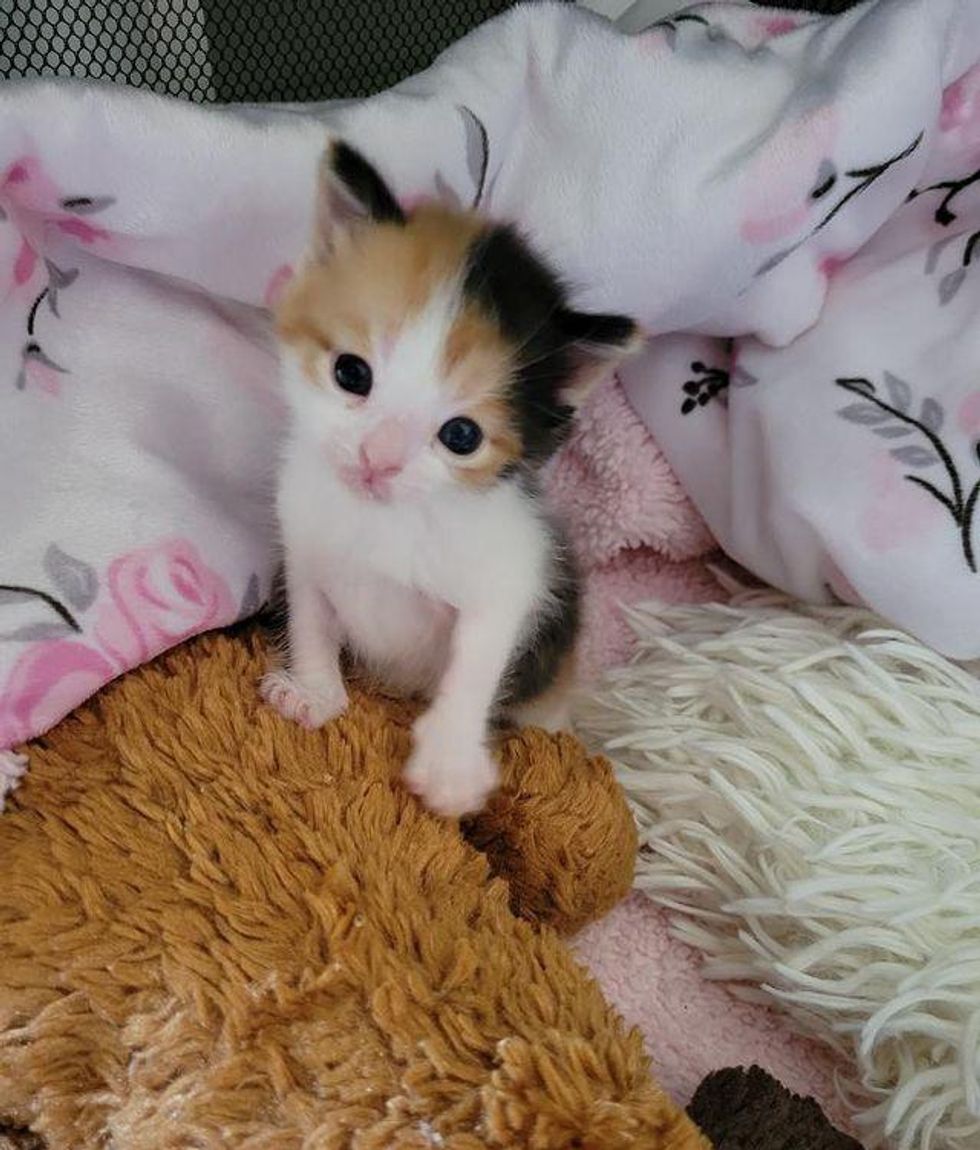 Sienna perked up after 48 hours of intensive care@tiny.paws.fosters
"She was always sweet, purring, snuggling and curious," Nadija told Love Meow.
Around that time, Nadija received another singleton, Miles, who was two weeks old, rescued from the county shelter. Both kittens were orphans, close in age, and both were in need of a friend.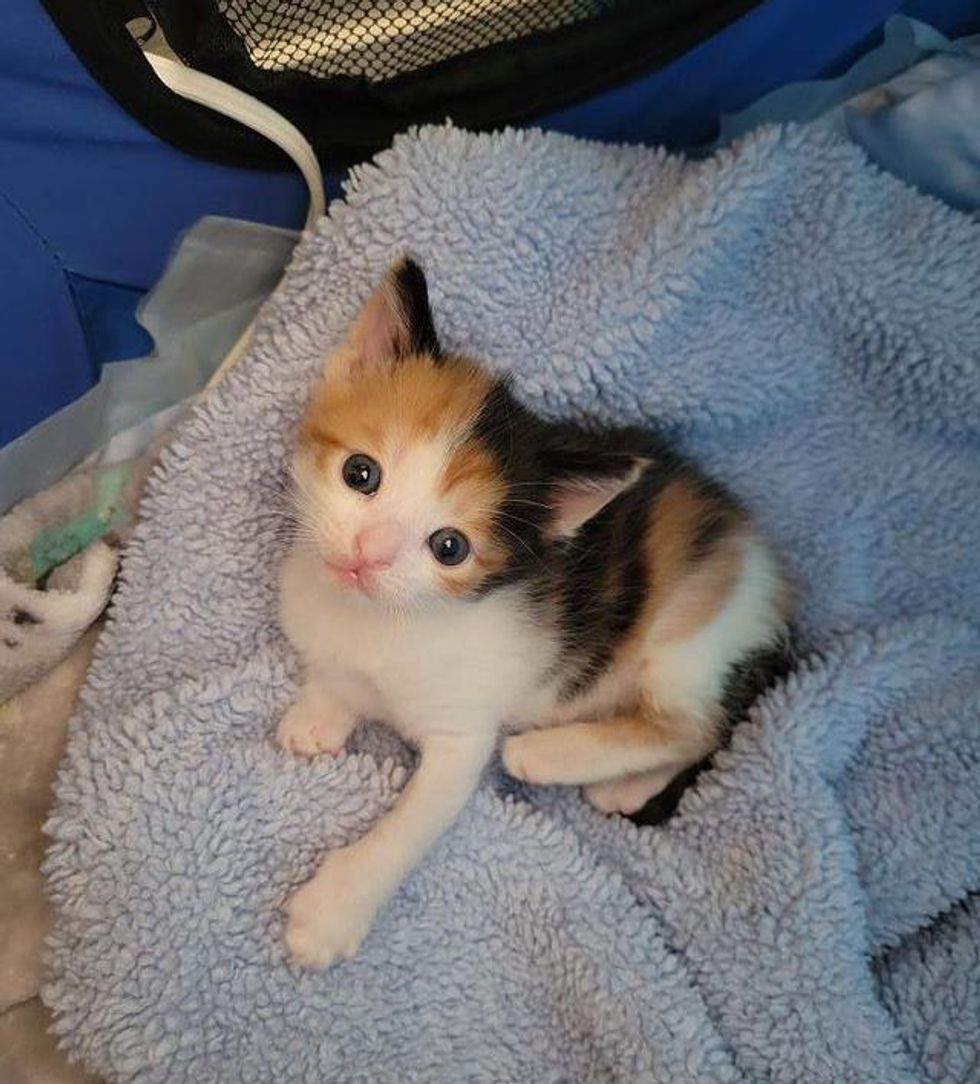 @tiny.paws.fosters
When the two were ready to meet, it was love at first sight. Miles quickly took a liking to the calico and even melted into her arms.
They fell asleep together as if they had always been littermates.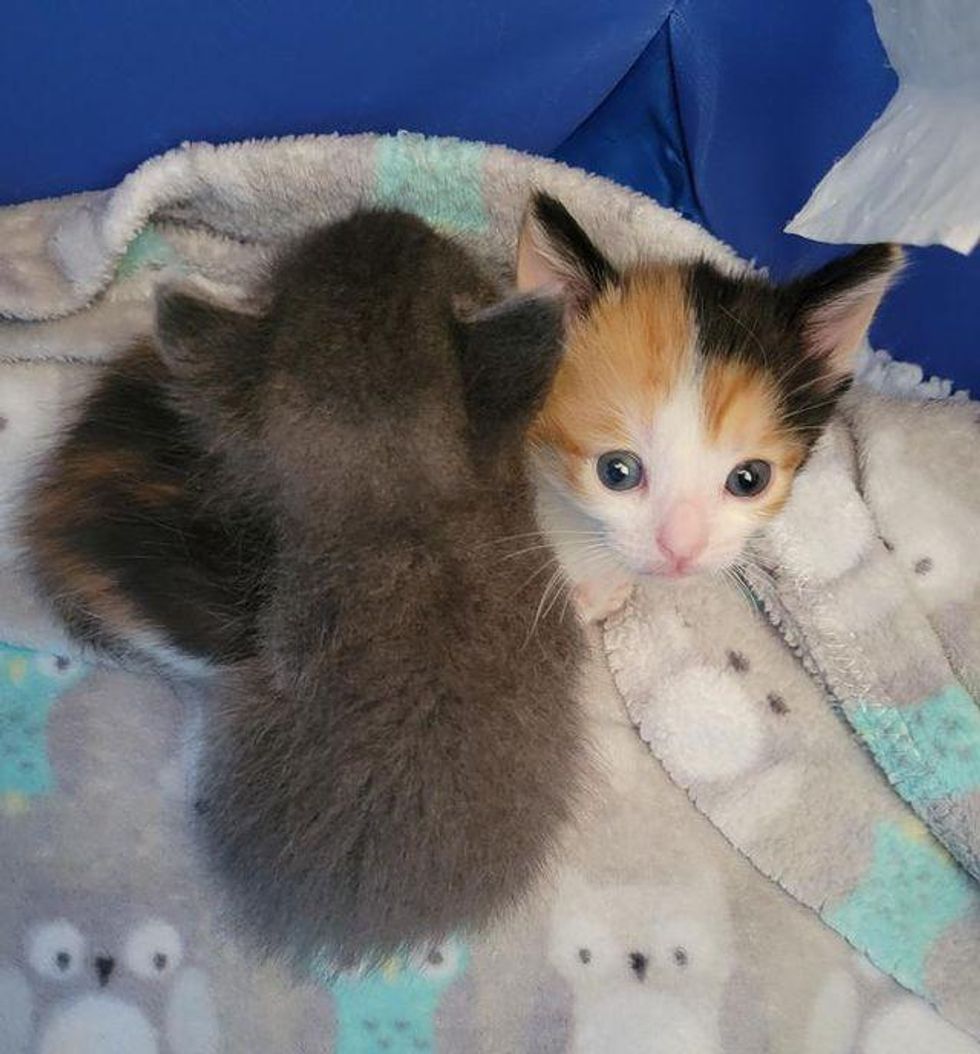 Sienna met Miles the kitten who was also brought in as a singleton@tiny.paws.fosters
They went through treatment together for infections, and helped each other heal with purrs and snuggles. They were thrilled to wake up to each other in the morning and no longer had to go to sleep alone at night.
Sienna is recovering with flying colors while Miles needs more time to heal. He is so happy to have her foster sister to cheer him on.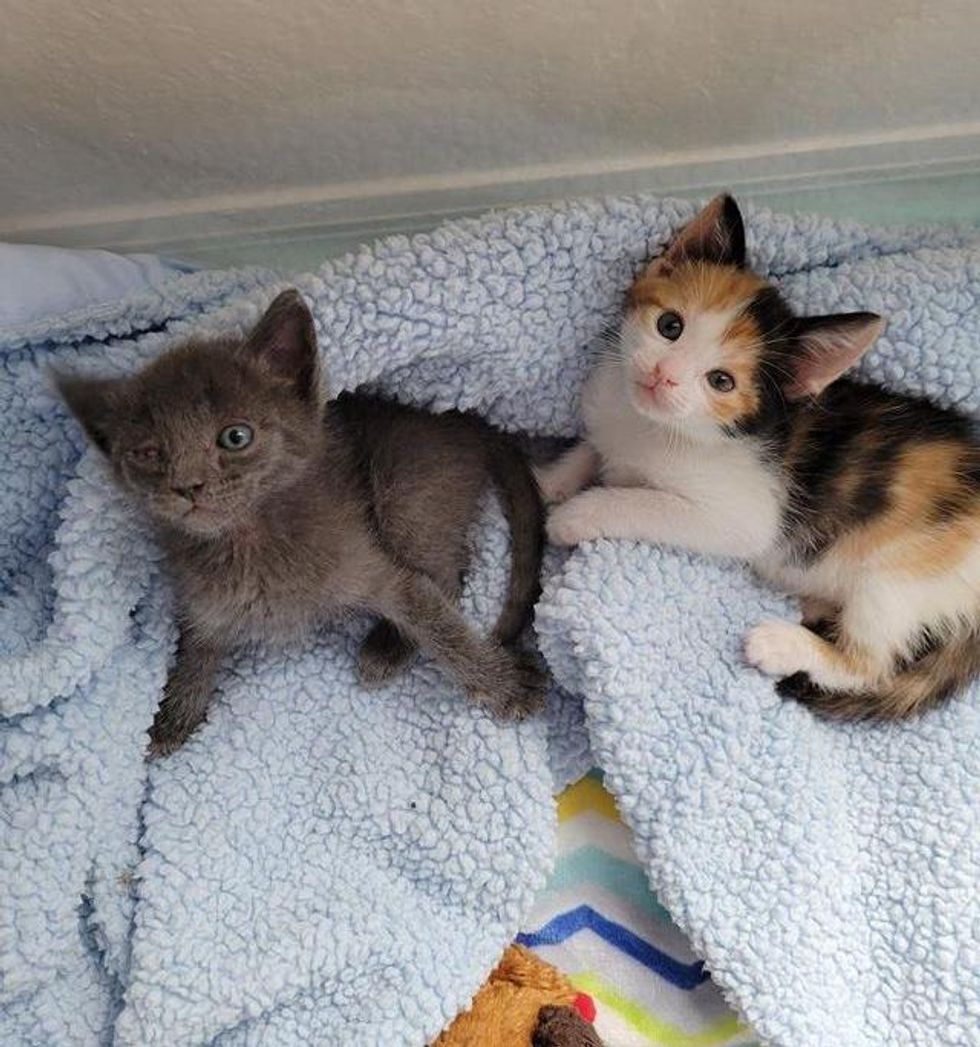 They became fast friends@tiny.paws.fosters
The calico's feistiness has rubbed off on Miles, energizing him every day and propelling him to play and make strides.
"She is currently enjoying running through the house as fast as she can, wrestling with her buddy Miles and batting around crinkle toys," Nadija told Love Meow.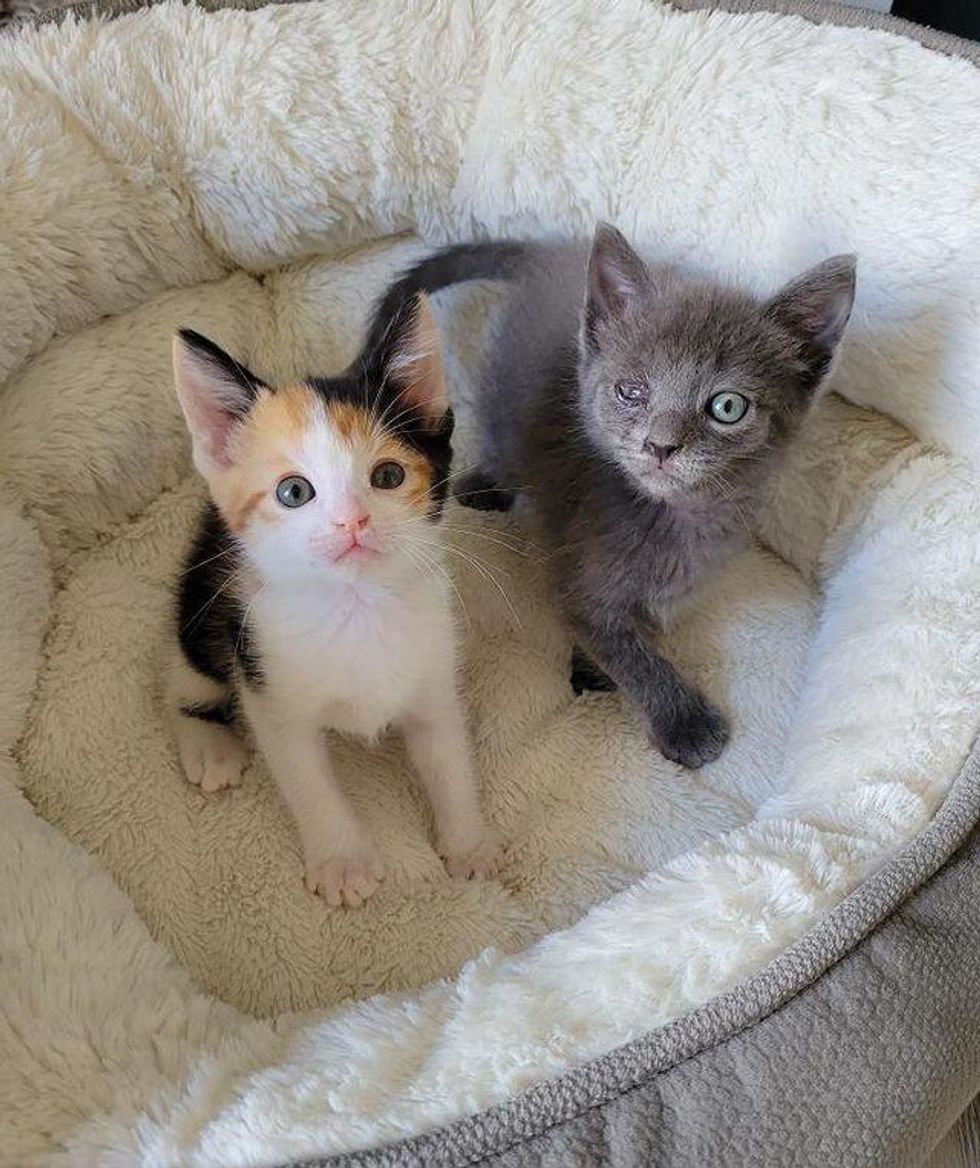 @tiny.paws.fosters
"Sienna has turned into such a sassy and curious young lady! In a few weeks, she will be available for adoption."
The calico who was found in the yard in poor shape, bounced back like a warrior, and is now thriving with a larger-than-life personality.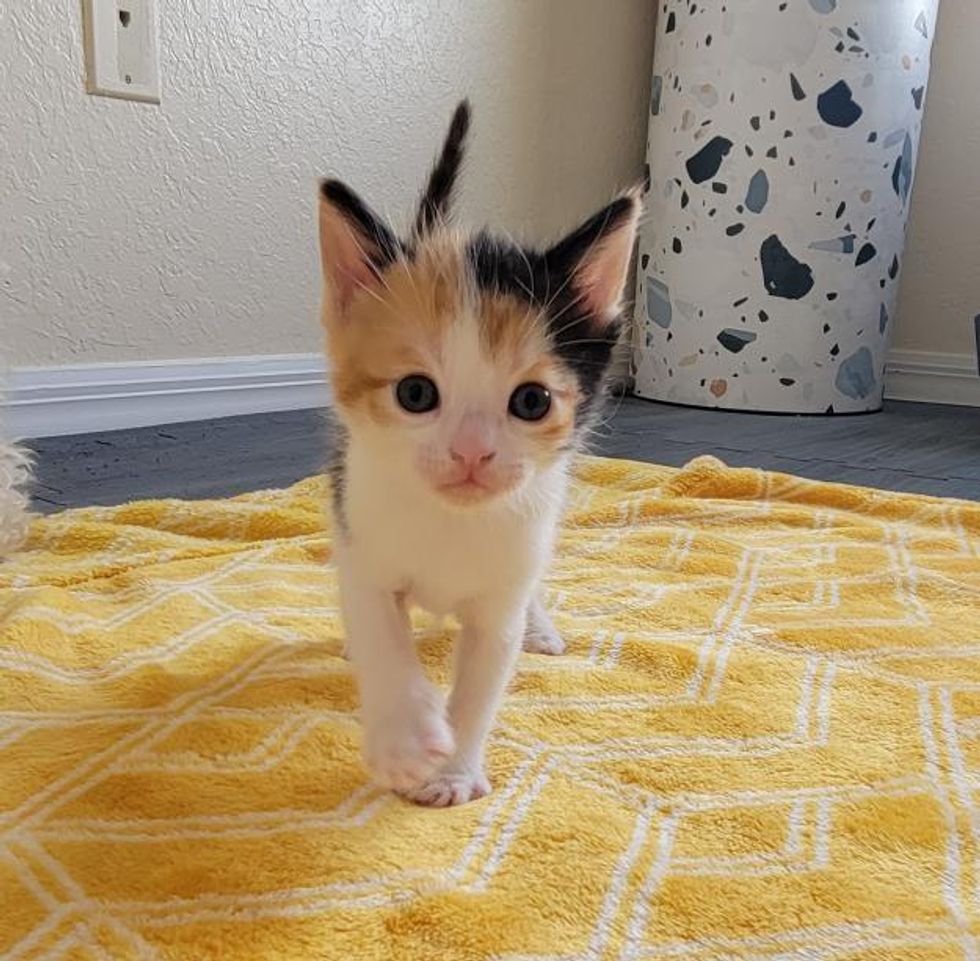 @tiny.paws.fosters
"Sienna is a big girl now that loves her wet food and uses the litter box. She's so sweet and sassy, and I can't wait for her to find her very own forever family!"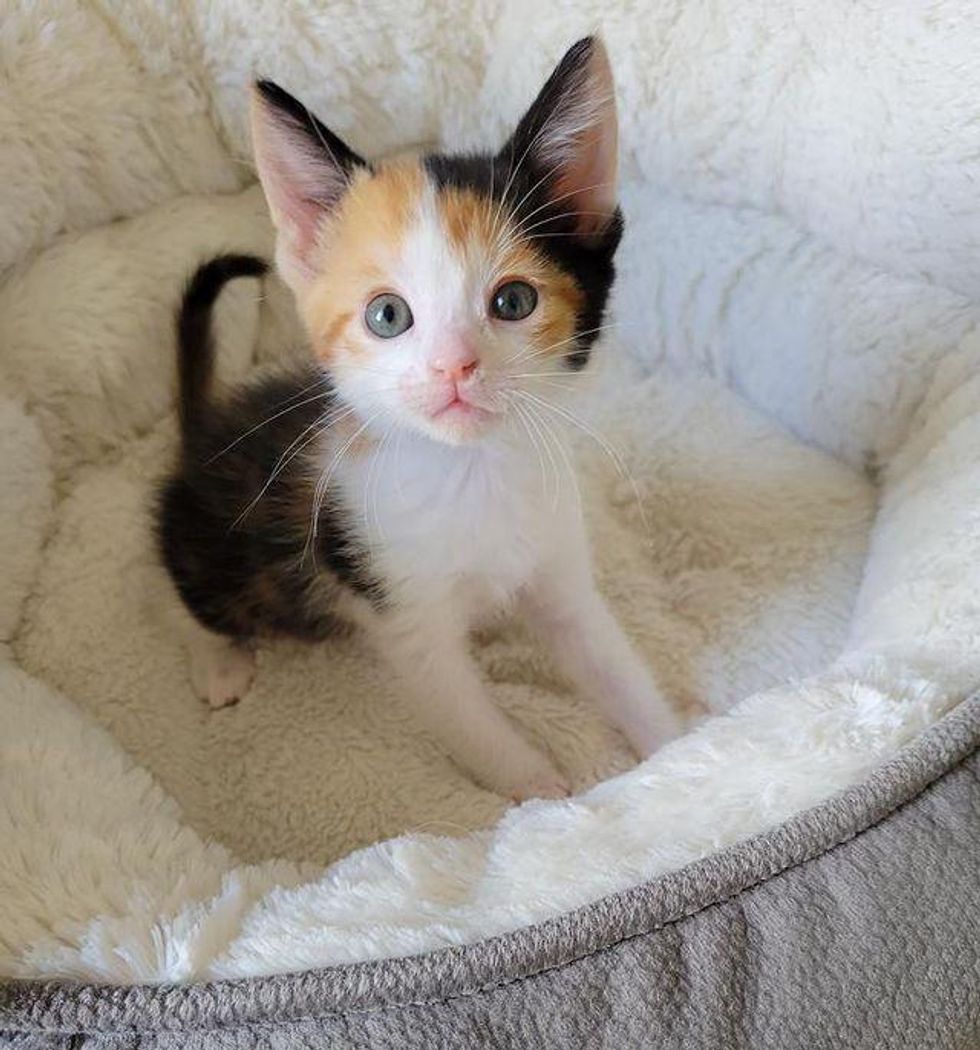 Beautiful Sienna@tiny.paws.fosters
Share this story with your friends. Follow updates on Sienna and Miles and Nadija's fosters on Instagram.
Related story: Kitten Sneaks into a Yard to Seek Help and Turns into the Sweetest Lap Cat