Four little kittens went from roaming the streets to hogging warm laps to now waiting for their dream homes.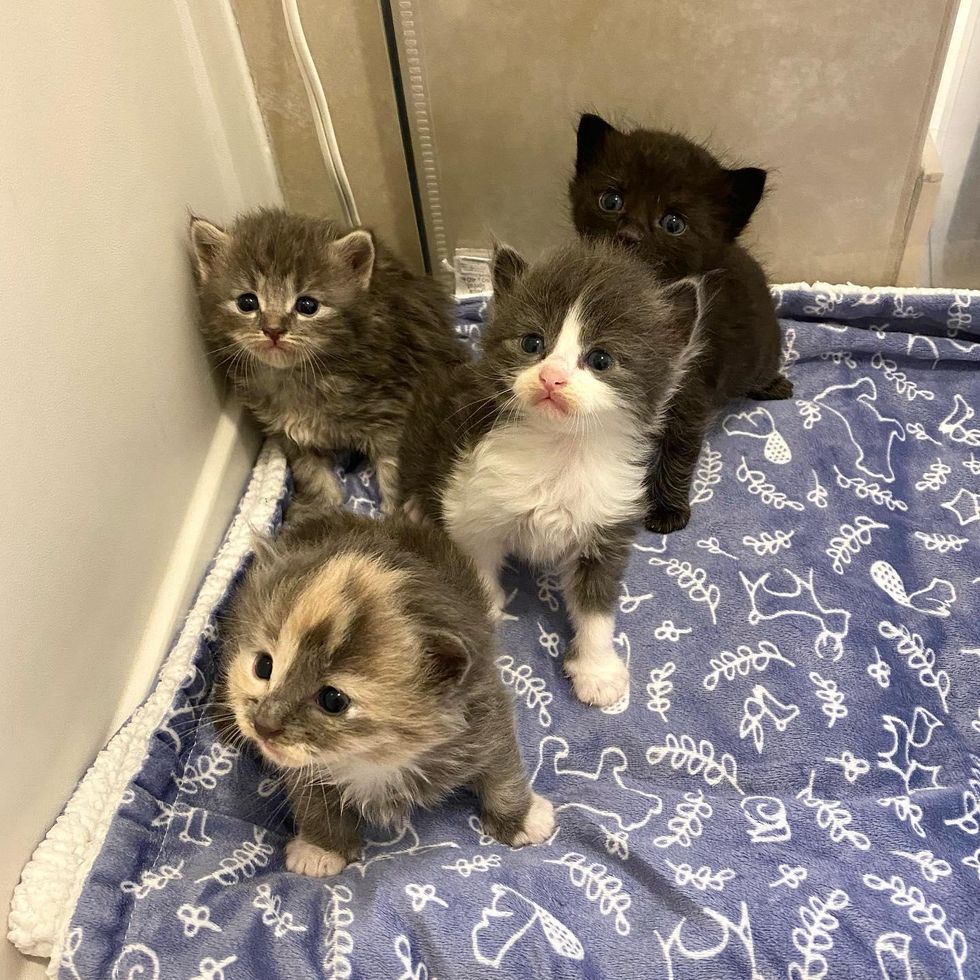 Four kittens were found outside as orphansPenny Richards
A litter of four kittens were spotted wandering the streets by two concerned members of the public. Their cat mother was nowhere to be found, and the finders couldn't leave the kittens out to fend for themselves.
They brought the kittens to Animal Welfare League of Arlington (in Virginia), so the little furballs could receive the care they needed to thrive. Penny Richards, a foster volunteer of the rescue, took them home and got right to work.
The kittens were about three weeks old and just skin and bones under all that fluff. They were a tight-knit clowder from day one, as if they were trying to keep each other comforted through the journey.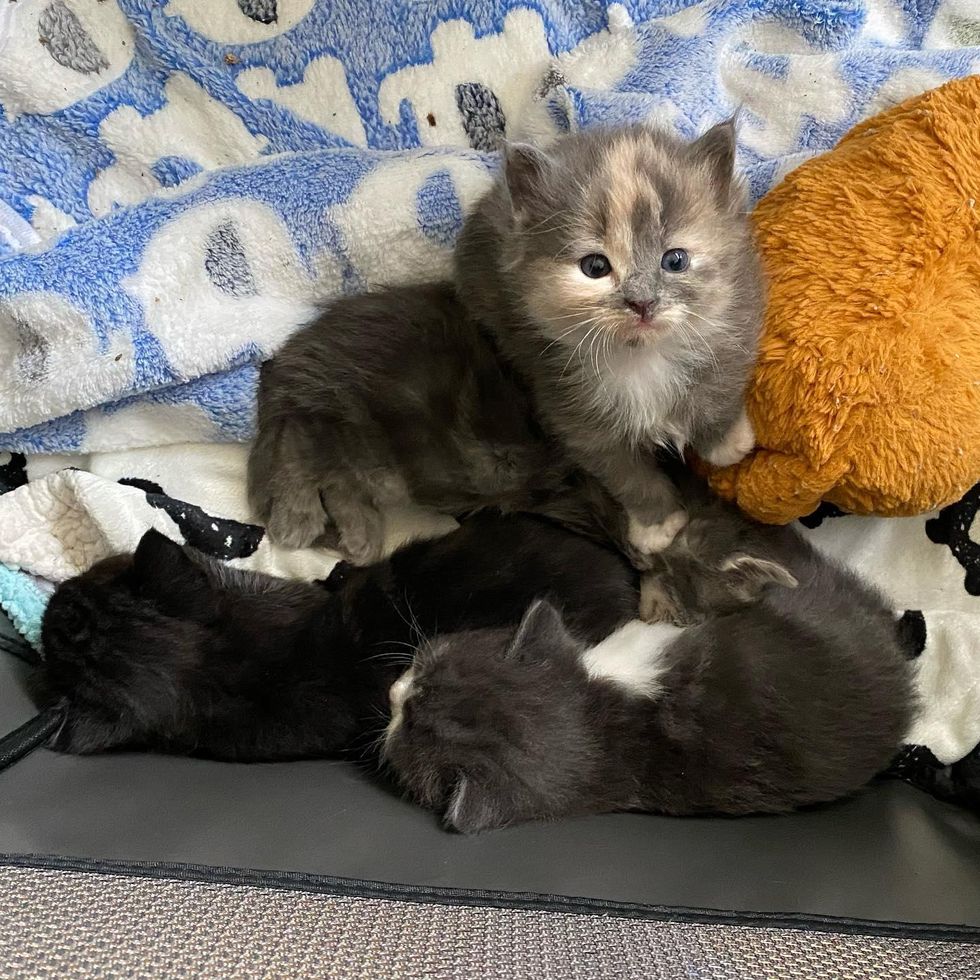 Brook the dilute tortie was up watching her foster mom while her siblings were fast asleepPenny Richards
"The first night was tough. They didn't know how to latch on to a bottle but were too young to eat solids," Penny told Love Meow.
"I made a milky slurry with wet food and all four went to town on that. They clearly didn't know how to eat it properly, and were too young for this to be their food source."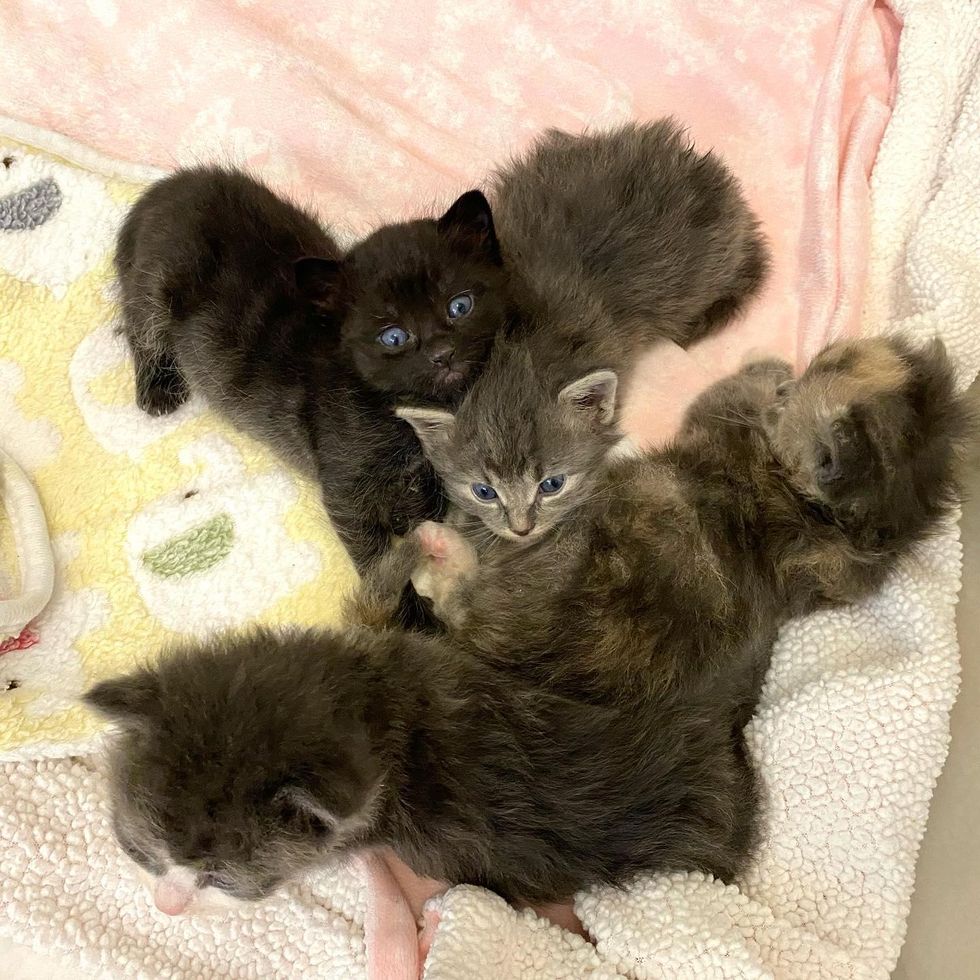 Cuddle puddle timePenny Richards
Penny stayed up all night so the kittens could get some food in their bellies. "As long as they got something in their bellies that night, that's all that mattered."
After much effort, the kittens finally got the hang of the bottle and were adjusting to cushy indoor life. They began to put on weight and were eating like champs.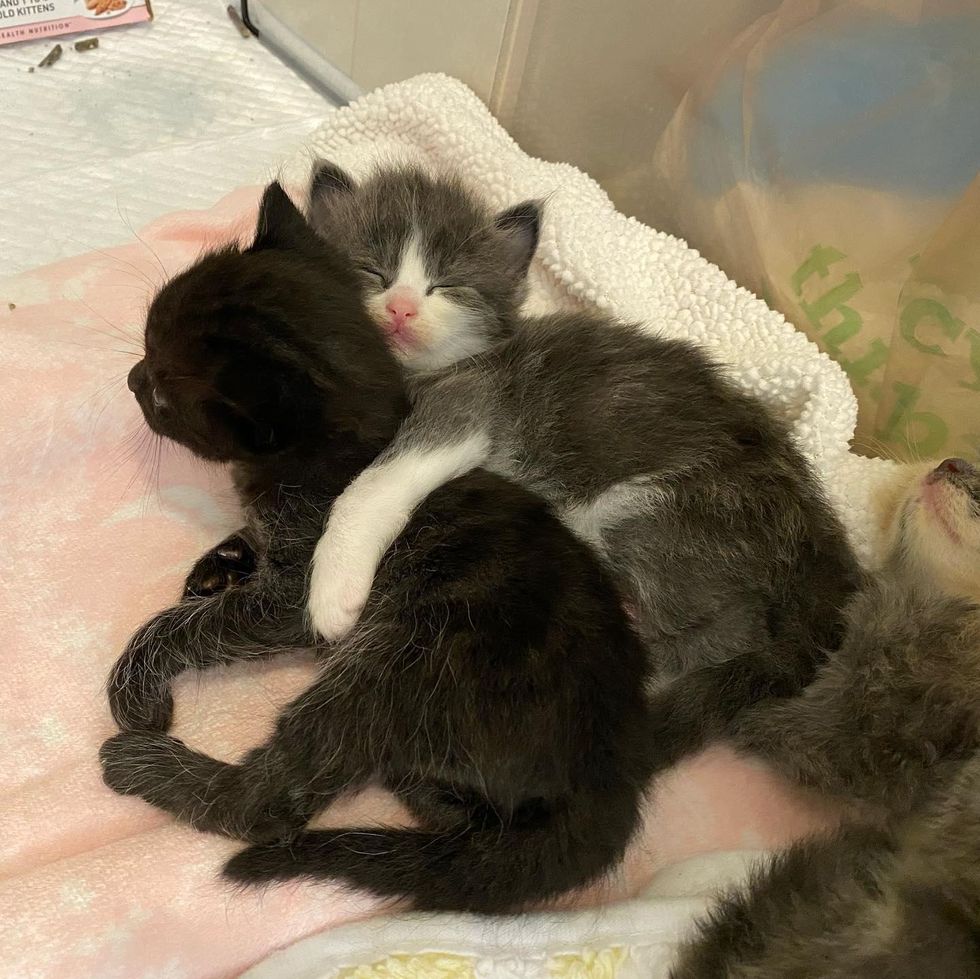 Bayou gives her brother River a big hugPenny Richards
The kittens (Beck, Brook, River and Bayou) were named after water. "Bayou has always been my brave, sassy girl, and she would scream at the top of her lungs for milk at feeding times."
Beck, the tiniest kitten, needed assistance to eat for a while until she was strong enough to tackle food on her own. Her siblings would often gather around her and snuggle as if to cheer her on.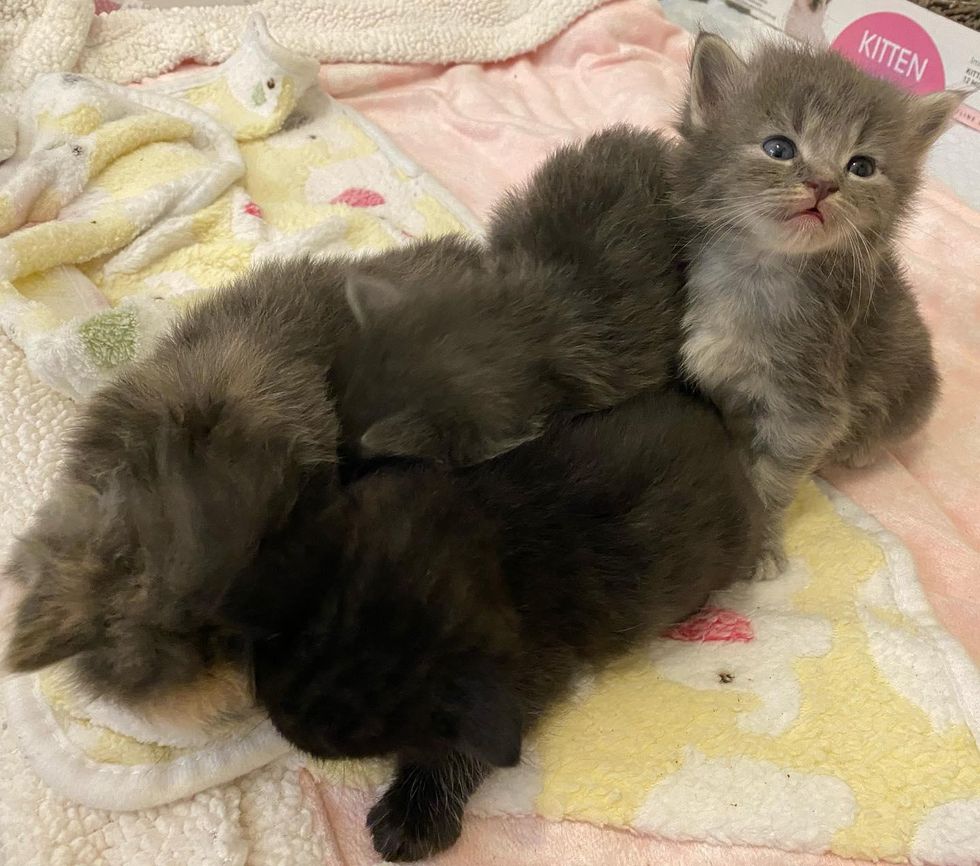 Beck the tiniest kitten of the bunchPenny Richards
Once the kittens started to walk and explore, they quickly found their way onto Penny's lap. The word got out fast—one by one, all four kittens came onboard and piled up on the warm lap for a nap.
Brook the tortie made herself very comfortable around her humans, and quickly mastered the art of lap snuggling.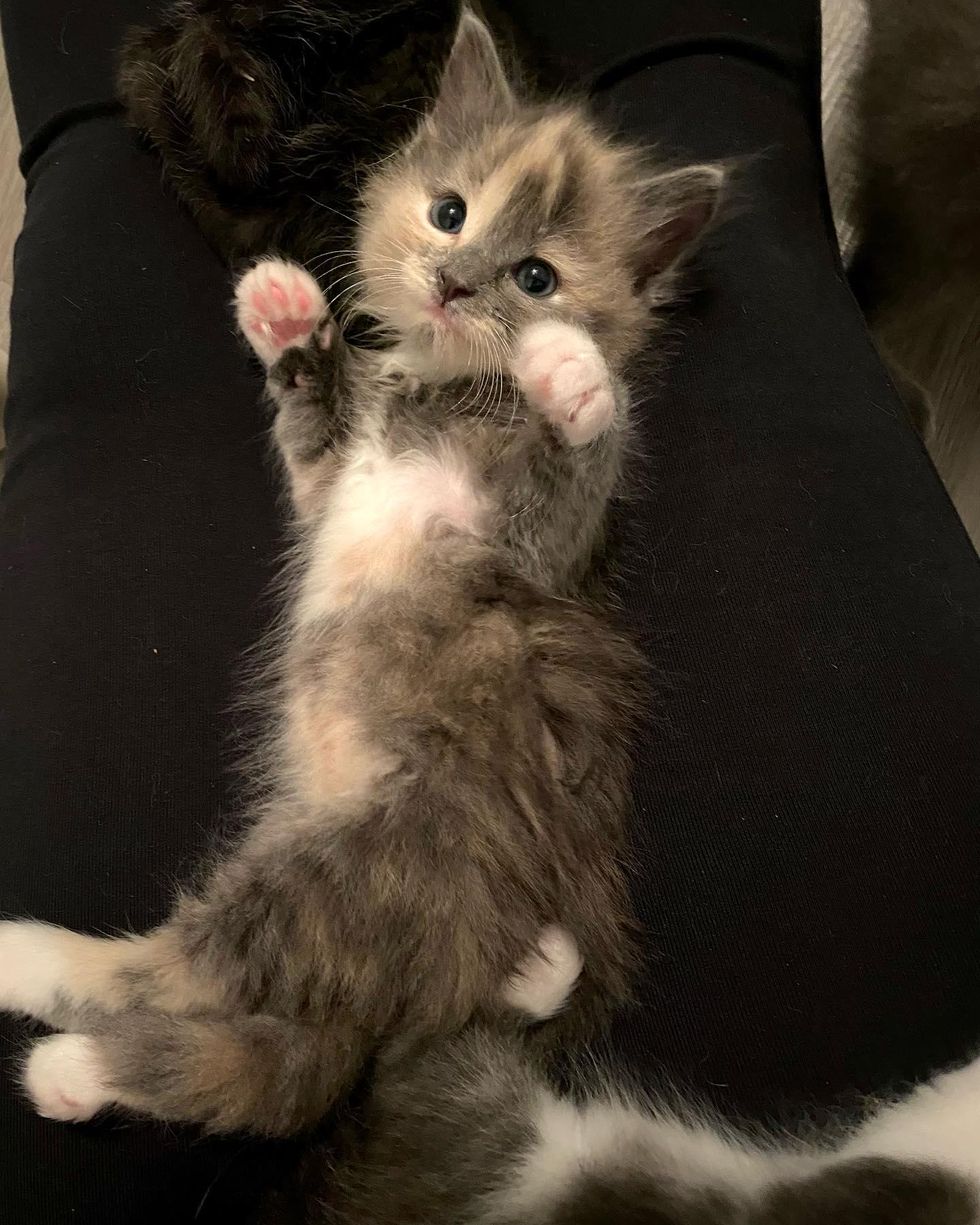 Brook curled up in her foster mom's lapPenny Richards
"They absolutely love to pile up on my lap together the second I sit down with them. Bayou and Beck's favorite thing is to climb up my shoulder," Penny shared with Love Meow.
They don't mind if other foster kittens want to join in on the lap snuggles. "They all chase each other around playing, and they are the very best of friends. Although most of the time, they can just be found snuggling on my lap."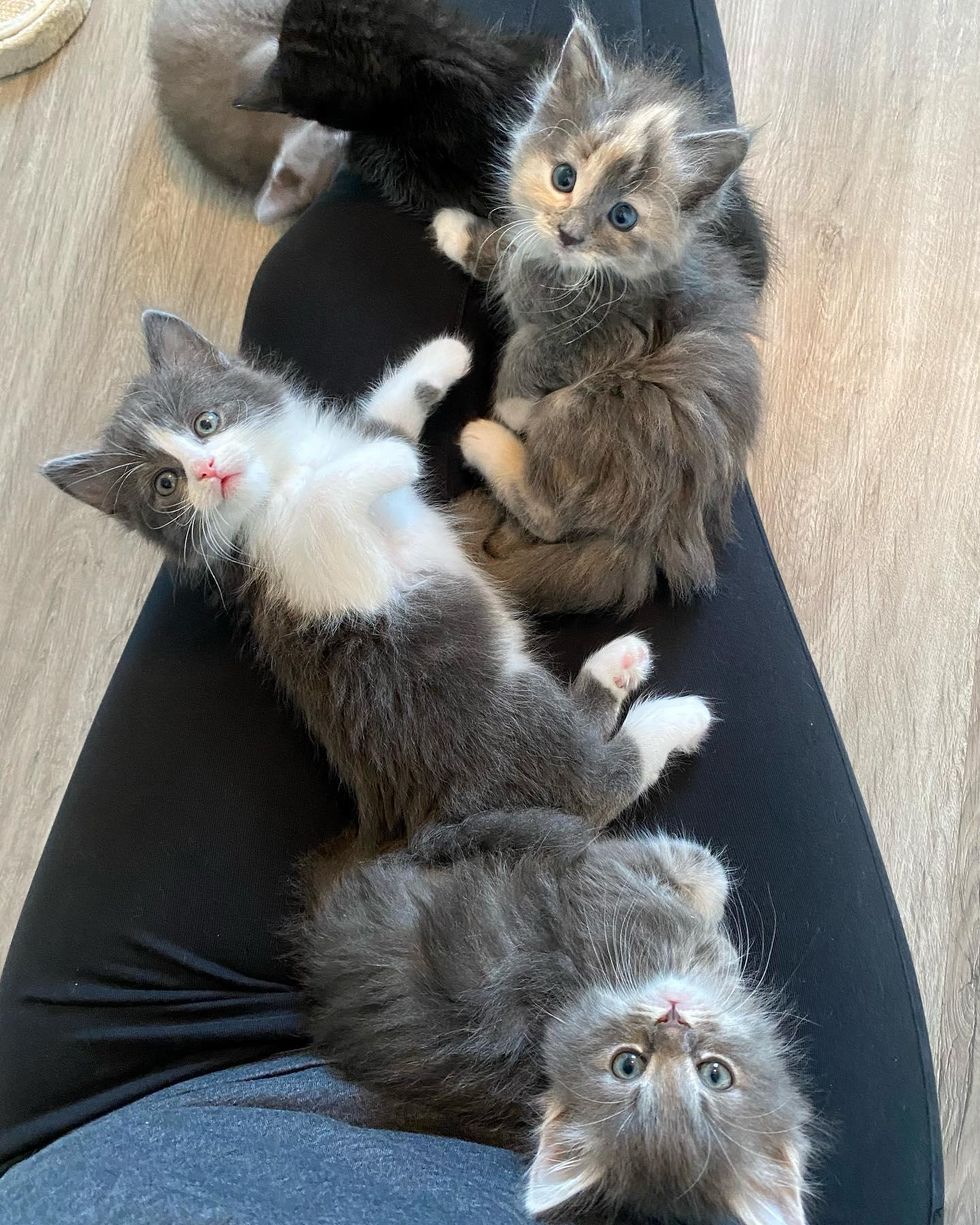 They enjoy sharing a warm lap togetherPenny Richards
"Beck has the most precious face to match her precious soul. She meows nonstop until I pick her up, and then she starts her loud purr motor," Penny shared.
"River is the only boy among three sisters. His underside is covered in wispy white hairs, as though he is growing old."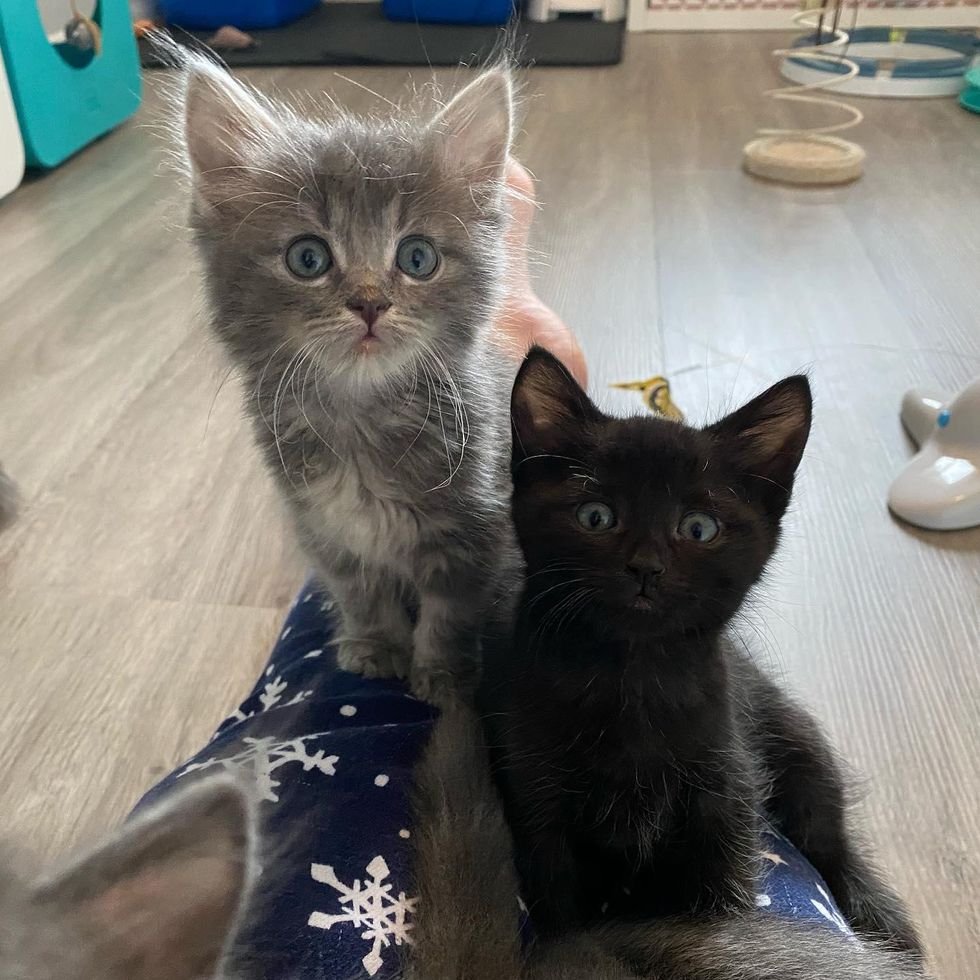 Beck and her brother RiverPenny Richards
"Bayou is one to speak her mind. She is the loudest of the bunch, but loves to have a nice lap to sit on. Both Bayou and Beck love to 'sploot' on my legs when they rest."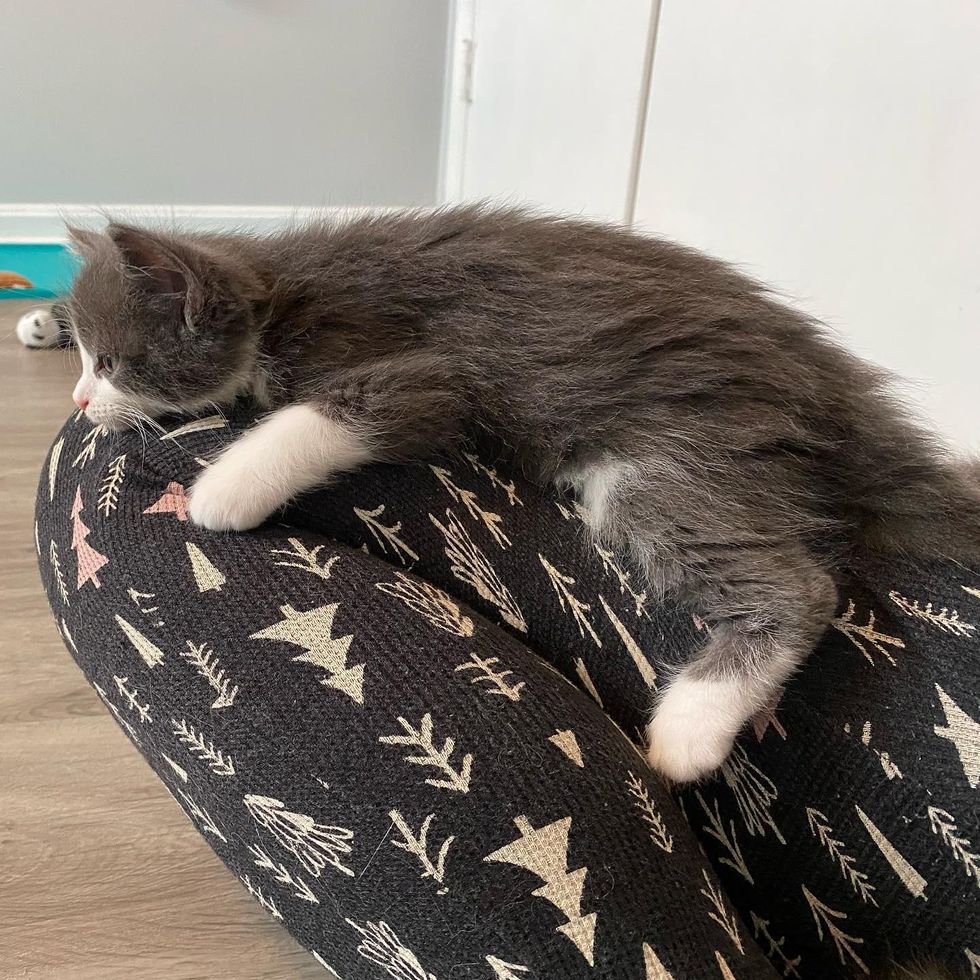 Bayou the lap huggerPenny Richards
Brook enjoys wrestling with her siblings and rolling around, showing off her cute belly. "Her coat is stunning, and her orange is so diluted that she is in fact a very pale cream, along with the grey," Penny wrote.
She has become Penny's little supervisor, standing on her lap while watching her attentively.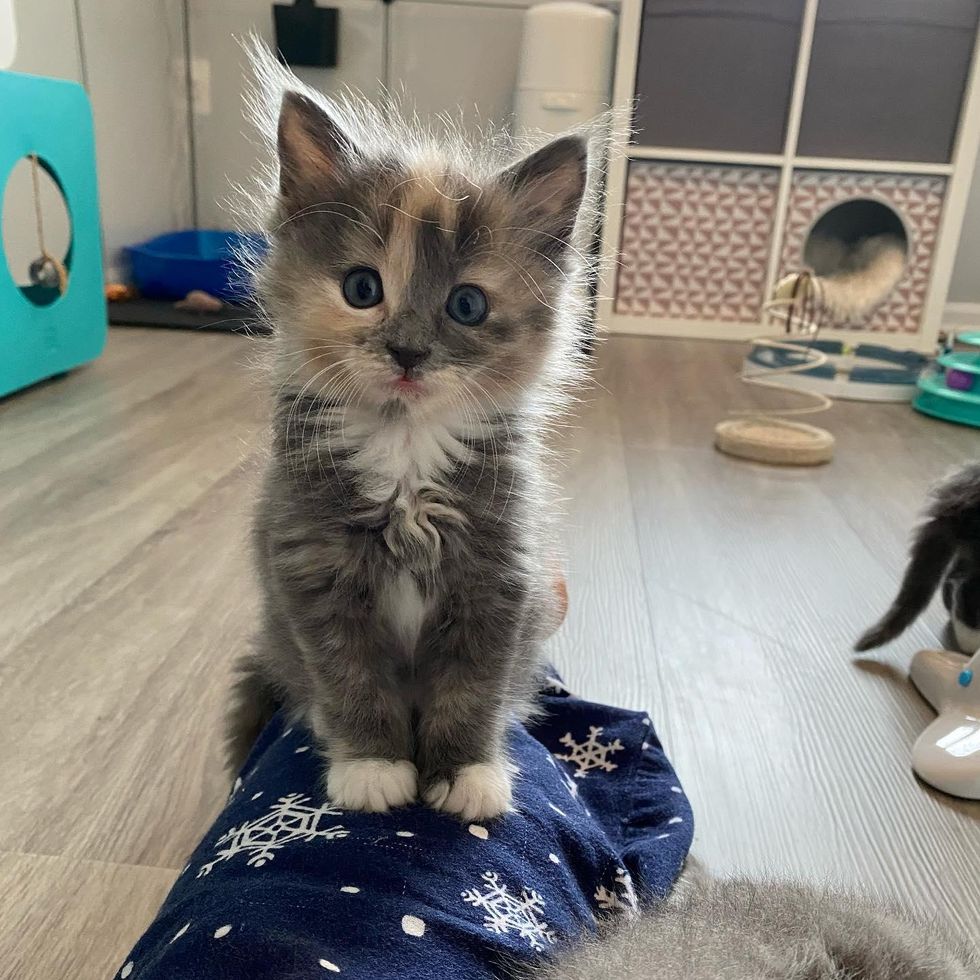 Brook insists on being her foster mom's little assistantPenny Richards
After a tough beginning, the litter of four are thriving in foster care and ready to find a place of their very own, where they can get unlimited lap snuggles.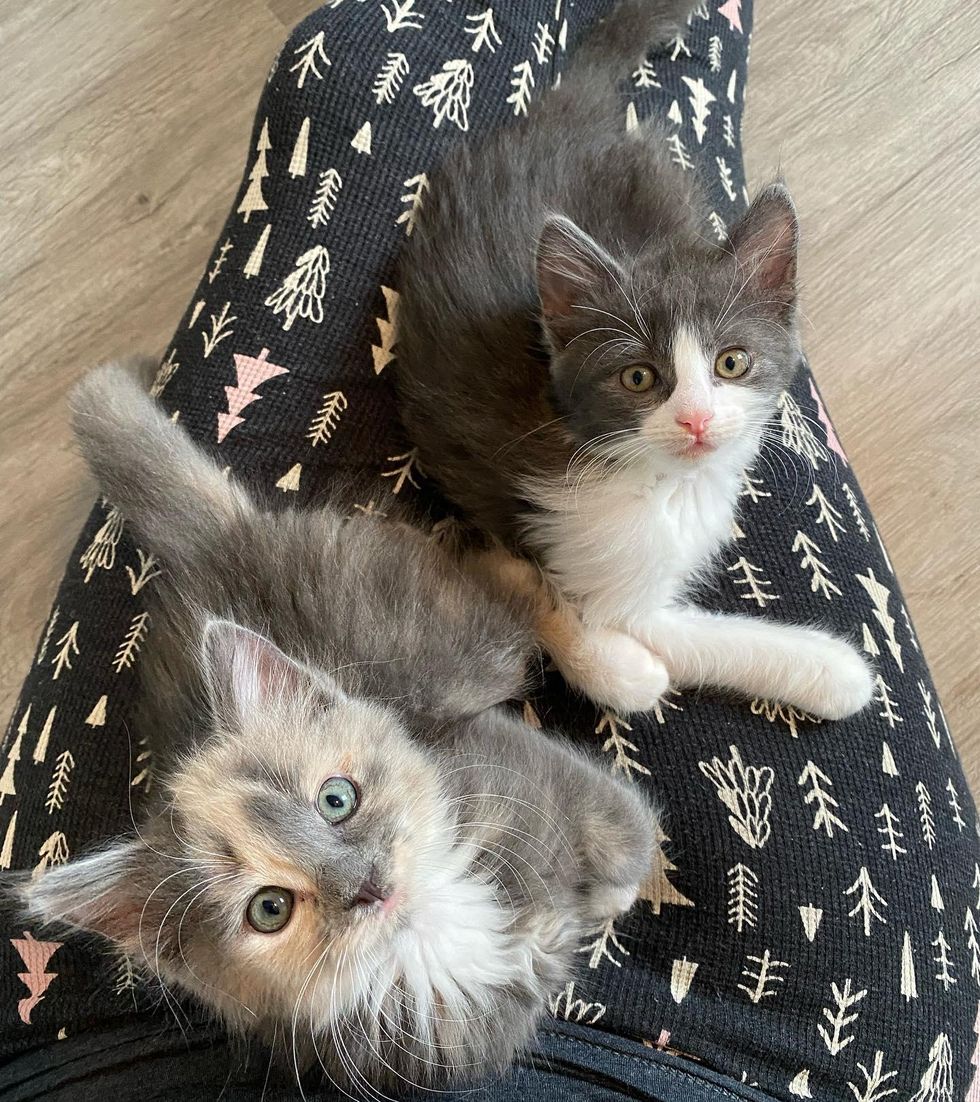 All of these kittens do everything togetherPenny Richards
Share this story with your friends. Follow updates on the kittens and Penny's fosters on Facebook and Instagram.
Related story: Tabby Kitten Nestles with Her Littermates Until Help Arrives, Now Living Everyday to the Fullest