Hi everyone,
Today's post is dedicated to Guillaume a chinchilla Persian that we met in Maison de Moggy. He was not just pretty but certainly a confident fella! 🙂
Wondering where he is walking off to?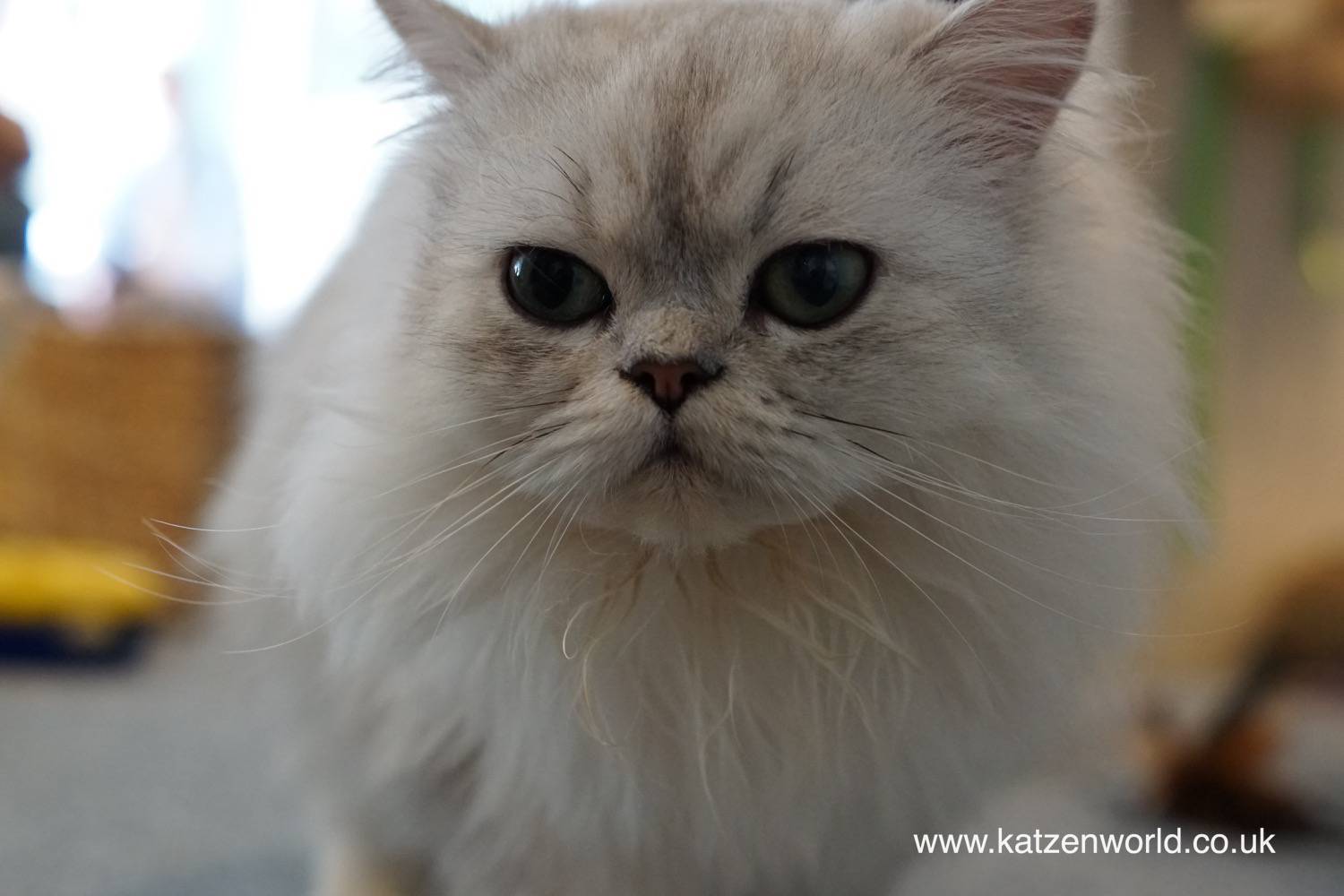 Such determination!
Aha… It was the water fountain! 😀
Being a local celebrity he spends loads of time at the window so that his fans can see him!
But of course this makes you really tired…

… not sure if most would call a scratch pad a comfy choice though LOL.
Missed our initial post? This can be found here.
I hope you enjoyed todays post and are looking forward to finding out more about the other cats that live at Maison de Moggy. 😀
To find out more about Maison de Moggy visit their website or Facebook page. Already made up your mind? You can book a slot here!
Thanks,
Marc
We regularly write about all things relating to cats on our Blog Katzenworld!
My partner and I are owned by five cheeky cats that get up to all kinds of mischief that of course, you'll also be able to find out more about on our Blog
If you are interested in joining us by becoming a regular contributor/guest author do drop us a message @ info@katzenworld.co.uk .