Hi everyone,
While we visited Bag of Nails in Bristol we also managed to capture the resident mother cat with her little black kitten in a special moment!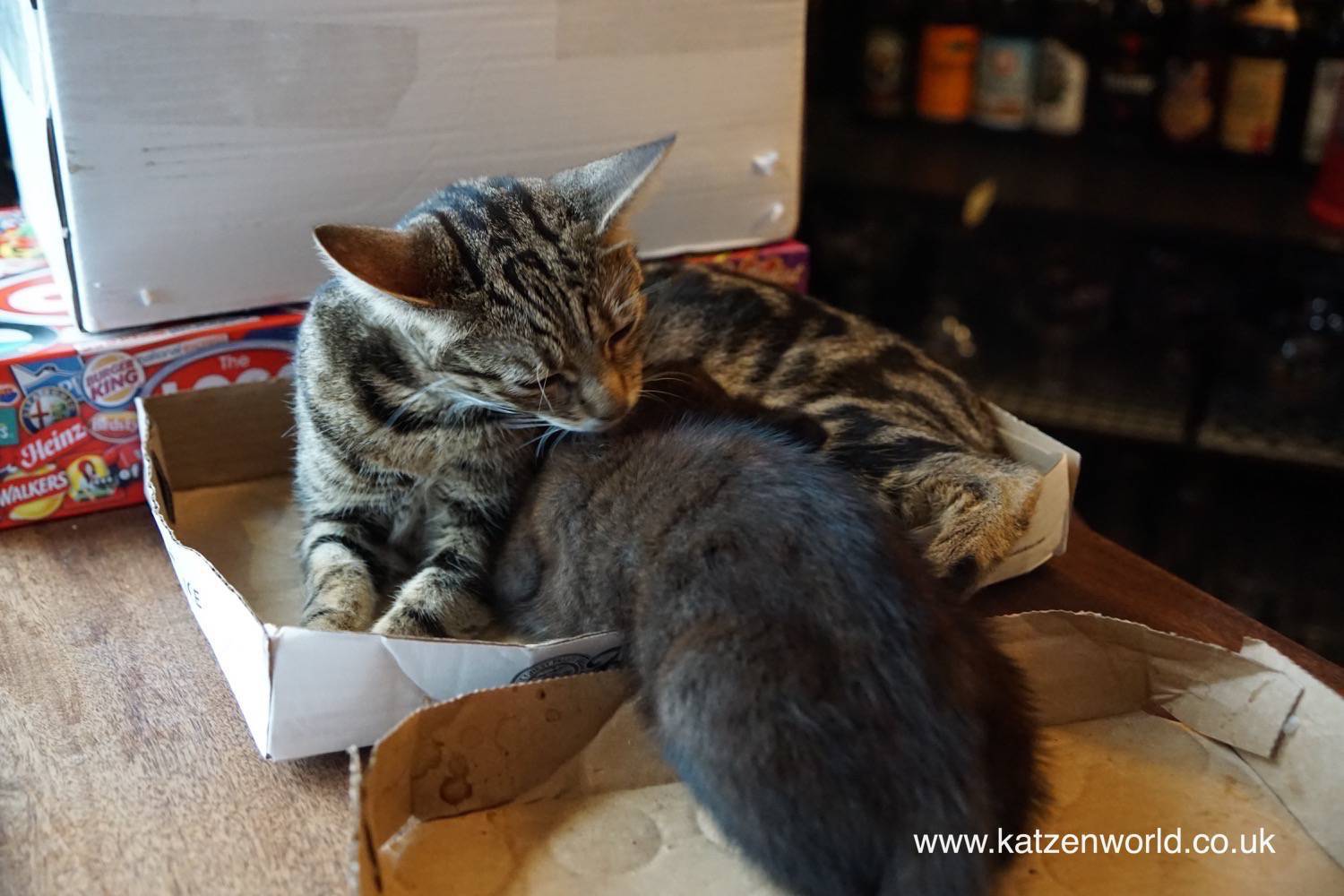 And finally she was ready for her kitten to "move in". 😉
And STRETCH! Look at those paws! All while being kneaded by her kitten. 😀
I could have watched the two for hours! And of course I ended up taking far too mane photos so a few others of the best shots below. 🙂
Oh and I also got some of this on video! Ignore the noise but it does reflect the pub atmosphere. 😀
We hope you enjoyed this story and don't forget if you'd like to submit your own story you can email us at info@katzenworld.co.uk
Thanks,
Marc
We regularly write about all things relating to cats on our Blog Katzenworld!
My partner and I are owned by five cheeky cats that get up to all kinds of mischief that of course, you'll also be able to find out more about on our Blog
If you are interested in joining us by becoming a regular contributor/guest author do drop us a message @ info@katzenworld.co.uk .