A cat decided to trust when she found a perfect place to have her kittens after living outside for a long time.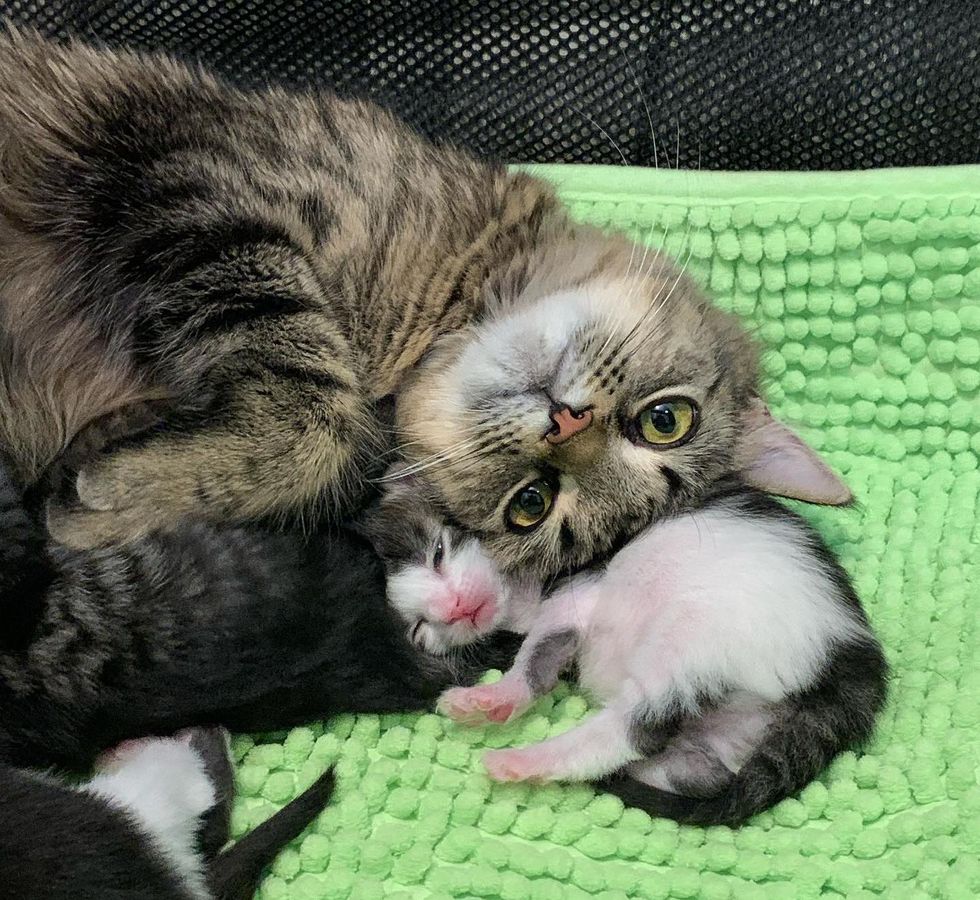 Miss Marple the cat momKitkat Playroom
Miss Marple, a tabby cat, was found wandering the streets of Camden, New Jersey with a pregnant belly. A Good Samaritan came across the homeless street cat and couldn't leave her out to fend for herself.
Kitkat Playroom, a cat rescue in Southern New Jersey, stepped up to help. They took her in and set up a comfortable, quiet place for the expectant cat mom. "We put her in our nursery and she investigated the entire room within minutes," Jen Mack, the founder of Kitkat Playroom, shared with Love Meow.
"Her fur was matted and dirty from living outdoors and scrounging for meals. We immediately got her started on high calorie nutritious food and hoped there was enough time to get her nutrients for the babies."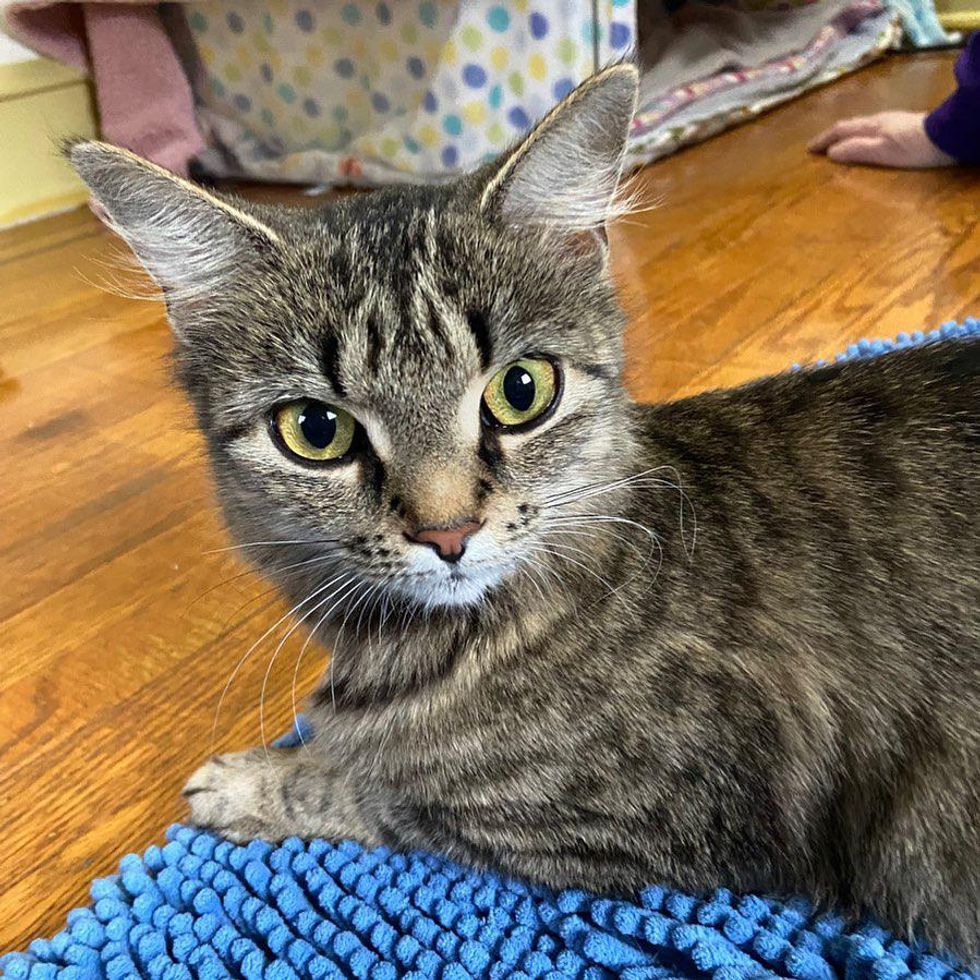 She was found wandering the streets with a pregnant bellyKitkat Playroom
For a while, Marple would hiss, spit and growl at her foster mom, Jen, when she was across the room from her. She barely allowed anyone to be in the room with her.
"For several weeks, it seemed like she hated me more every day. And then, on the afternoon of February 16, it's like a switch went off, and she was suddenly the most affectionate cat on earth with me," Jen told Love Meow.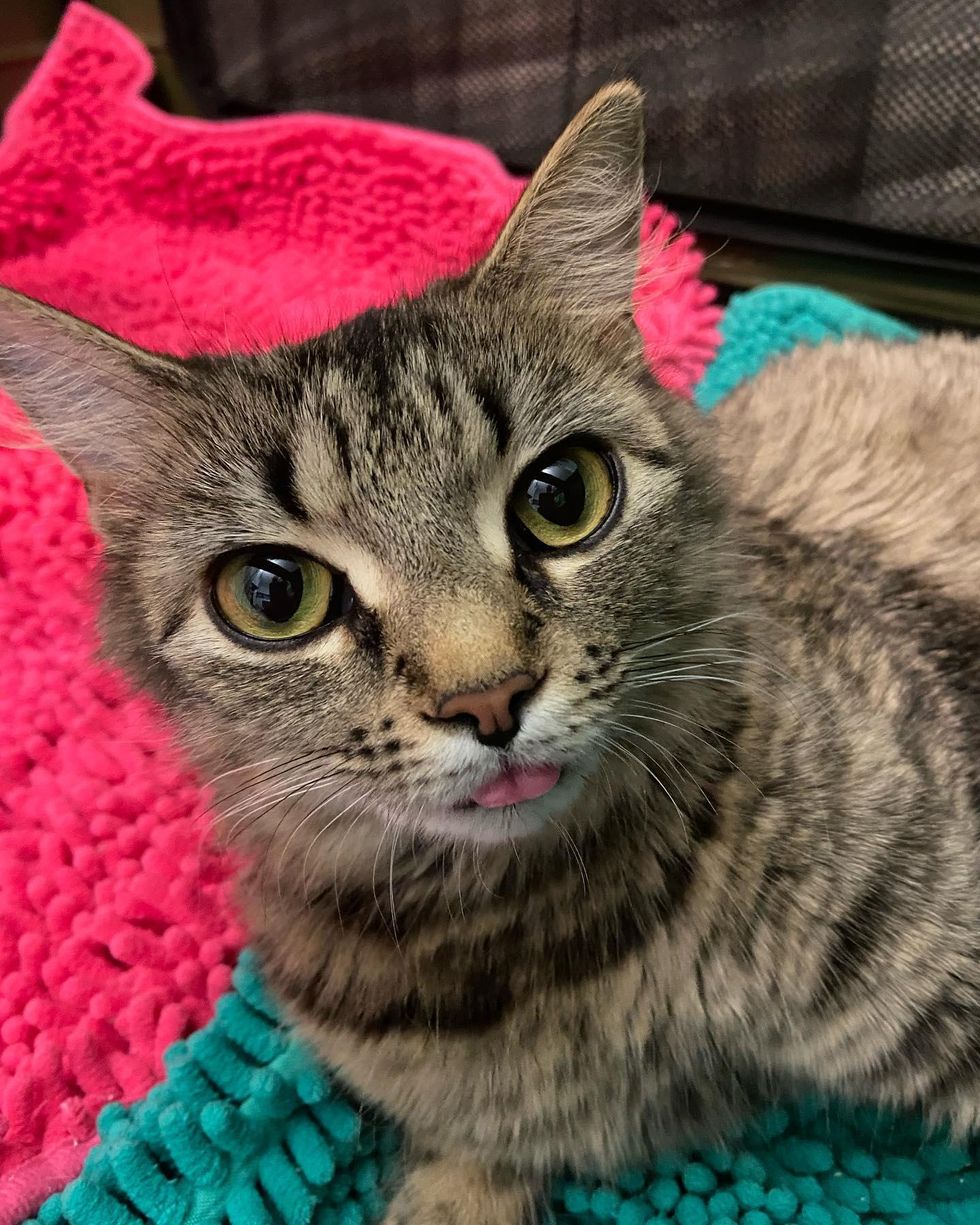 She turned into a love-bug one day and decided to trustKitkat Playroom
A few hours later, Miss Marple went into labor and insisted on having Jen by her side the entire time. "While she was in labor, she talked to me. That was when we bonded and I could tell she finally felt safe."
Marple gave birth to five healthy kittens (Kinsey, Sherlock, Cagney, Drew, and Spenser), and immediately turned into the most attentive mother.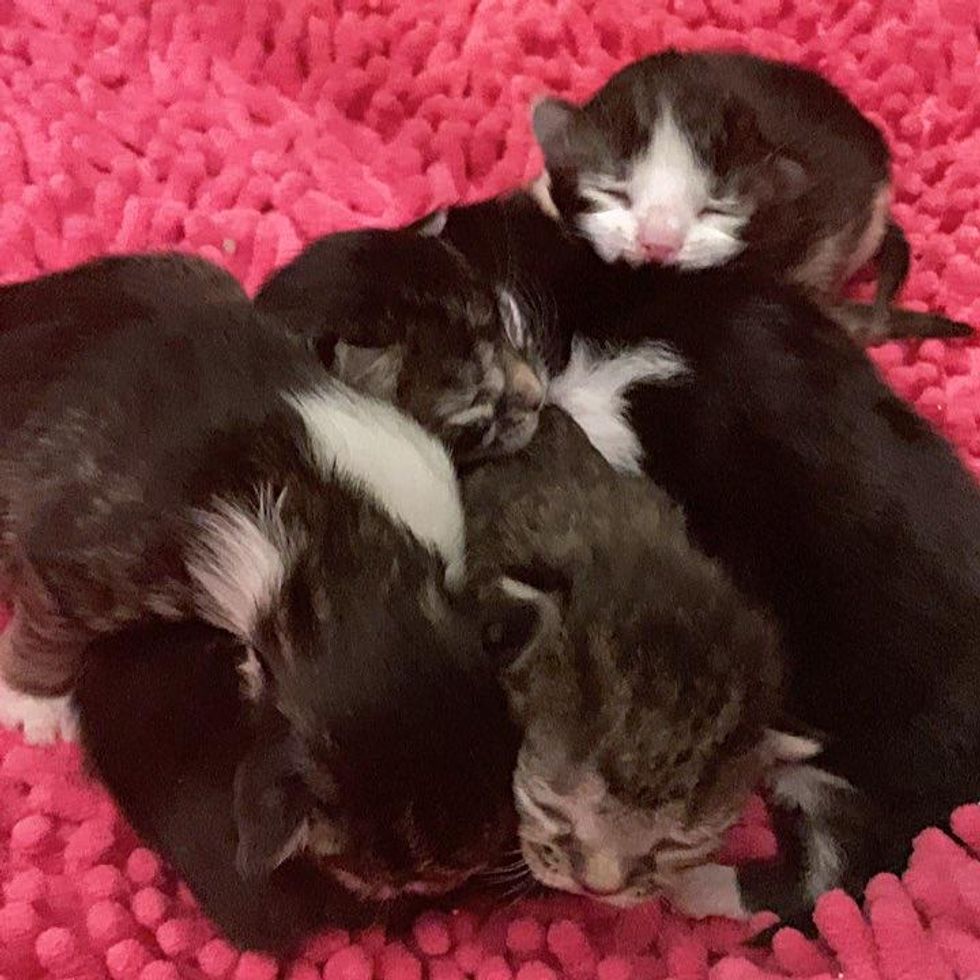 She gave birth to five healthy kittens in the comfort of a loving homeKitkat Playroom
"She didn't leave their side for an entire day, not even to use the potty. I brought food to her in the nest. We became real best friends during that time. She even falls asleep as I pet her belly."
Jen and Miss Marple are now working as a team to make sure all the babies are fed, clean, and loved, and that Mama Marple never misses a meal herself.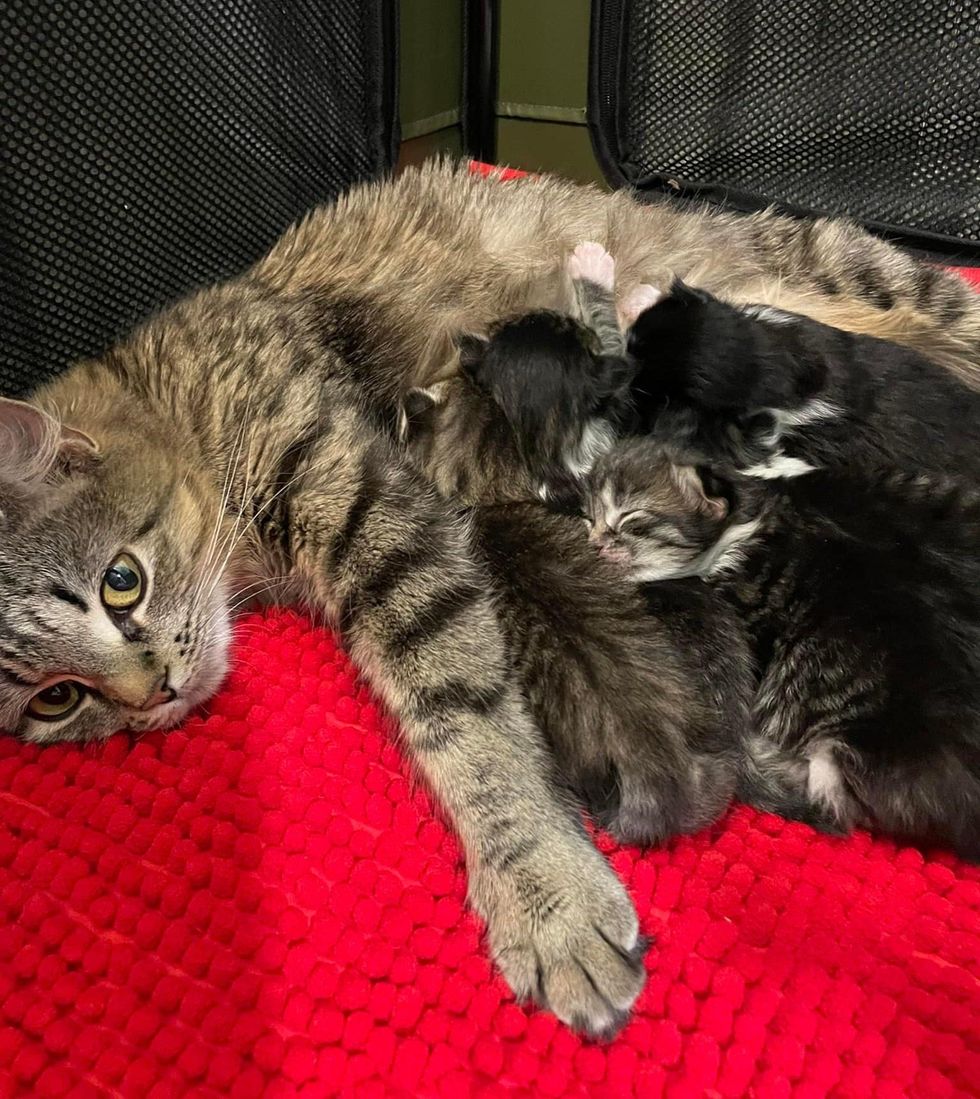 Miss Marple is a wonderful mother and very attentive to her kittensKitkat Playroom
The cat momma lets Jen handle her demanding kittens so they can be weighed daily to monitor their growth. "She's relaxed, grooms and potties them regularly, and even stretches on her back to create the widest milk-bar access possible."
The kittens are opening their eyes and getting more curious and adventurous. Mama Marple watches over them every step of the way and makes sure they don't wander off too far. "She hugs her babies and pulls them close to her with her paws."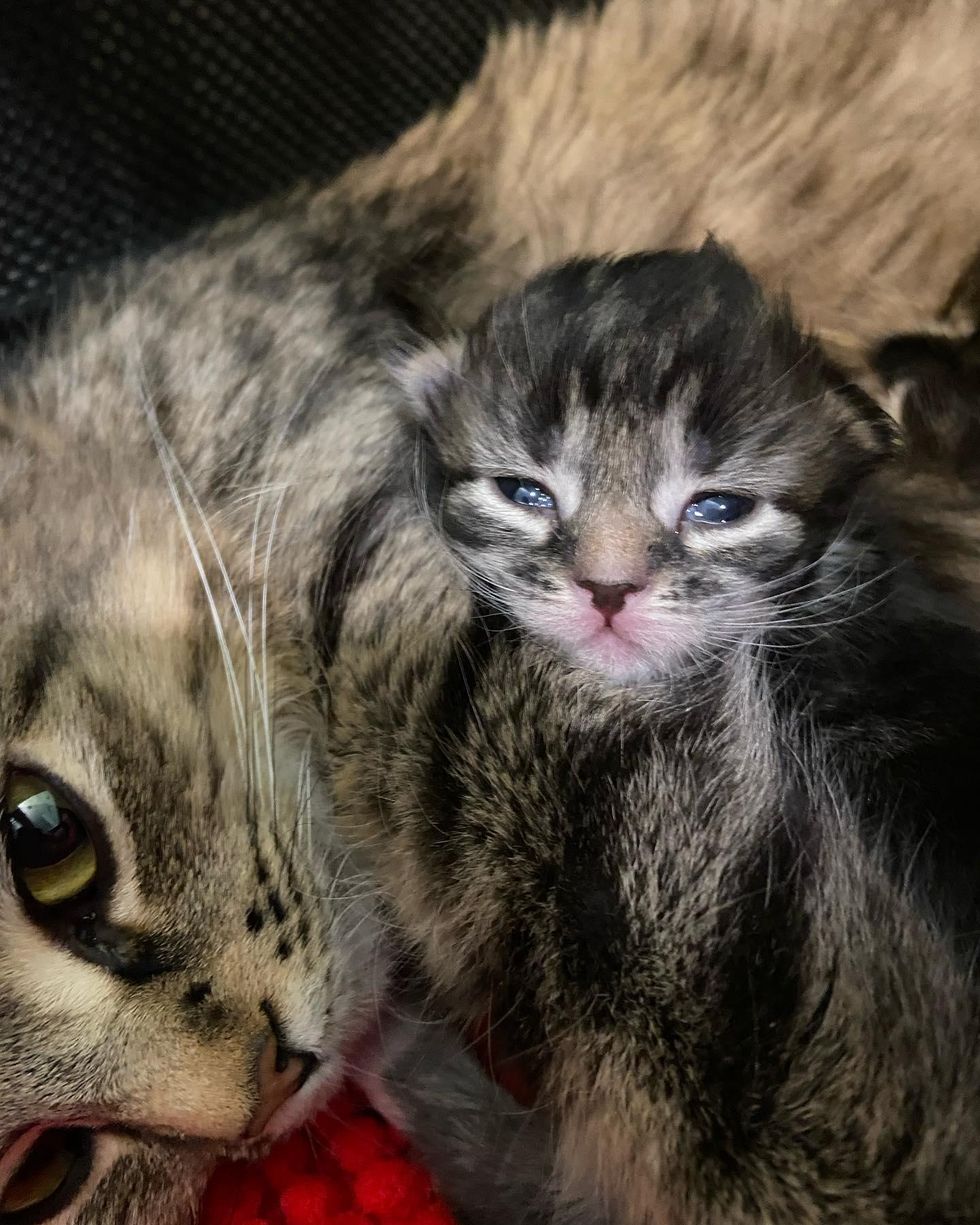 The kittens are opening their eyes to see for the first timeKitkat Playroom
Miss Marple enjoys lying on her back with her fluffy paws in the air. She now greets every visitor at the door with head bumps and friendly chirps. She doesn't hesitate to lead them to her food bowl and expects to be served.
"Miss Marple knows what she wants and isn't afraid to ask for it."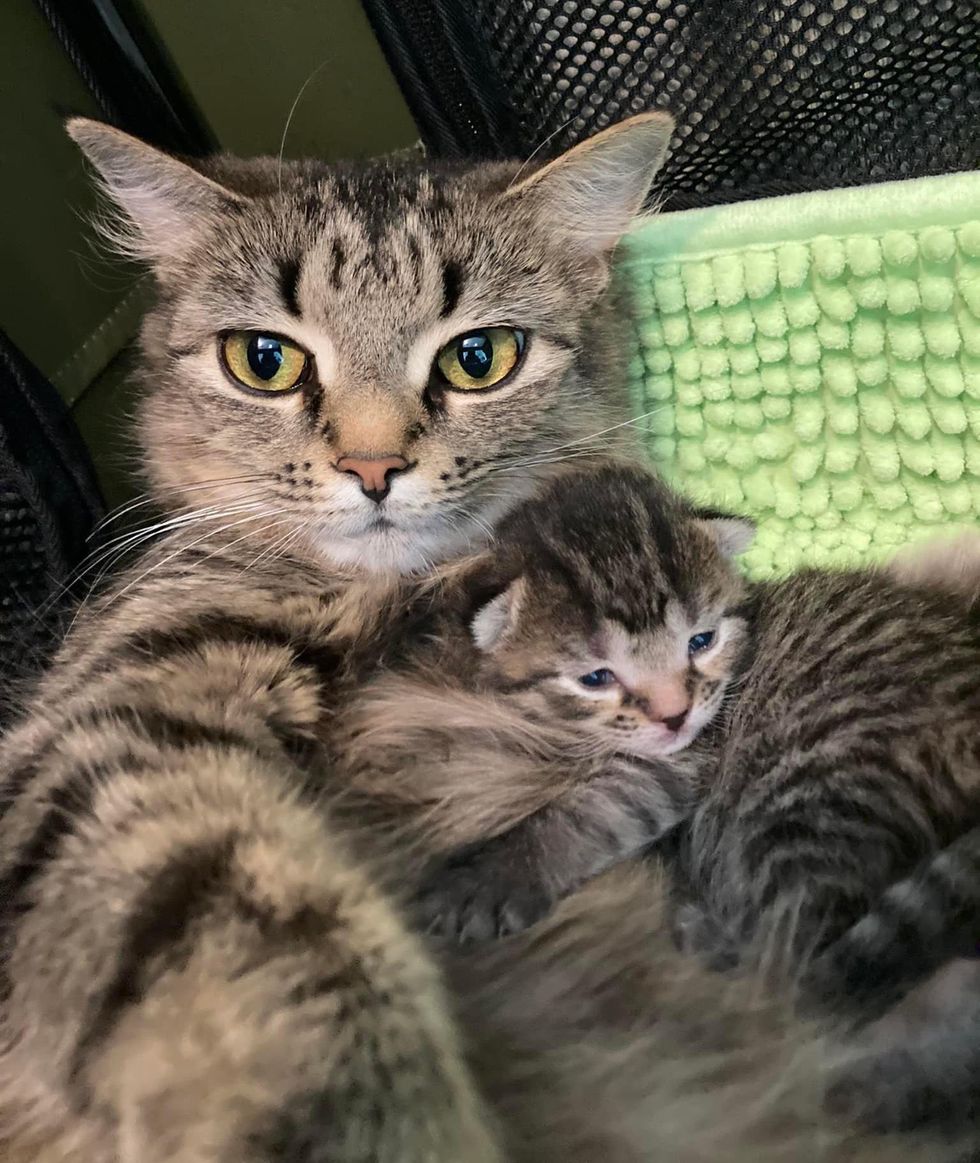 Cuddles and more cuddlesKitkat Playroom
"Miss M is still sassy sometimes. At only one year old, she's very playful and will dive head first for a good feather wand. It'll be a blast to watch her play with her kittens as they get bigger."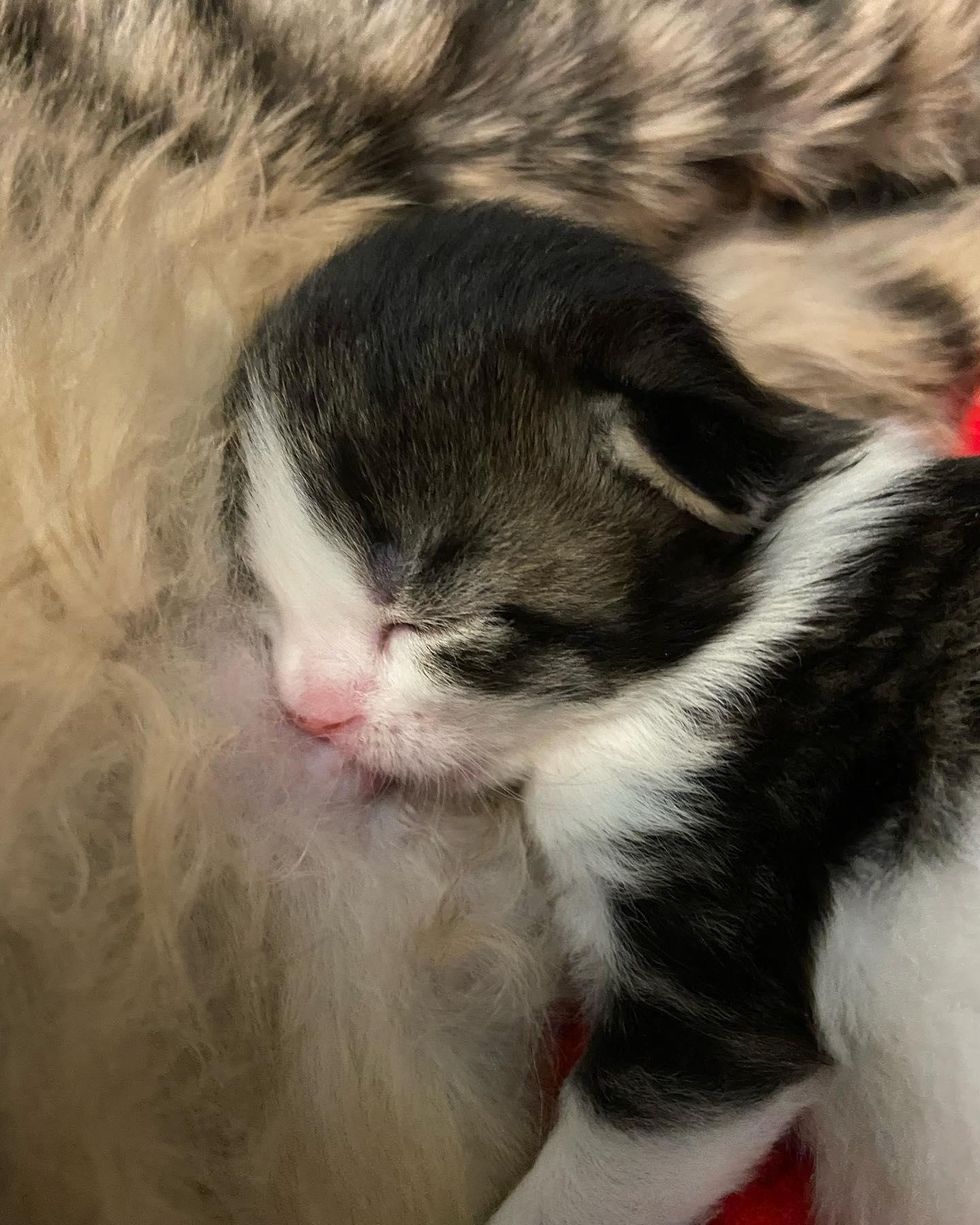 Kitkat Playroom
When the kittens are big enough, Miss Marple will be spayed and ready to find a place of her own—where she can be the center of attention.
At 14 days old, all five of the kittens are over 10 ounces. These chonky little ones are thriving in foster care and keeping their mama very busy.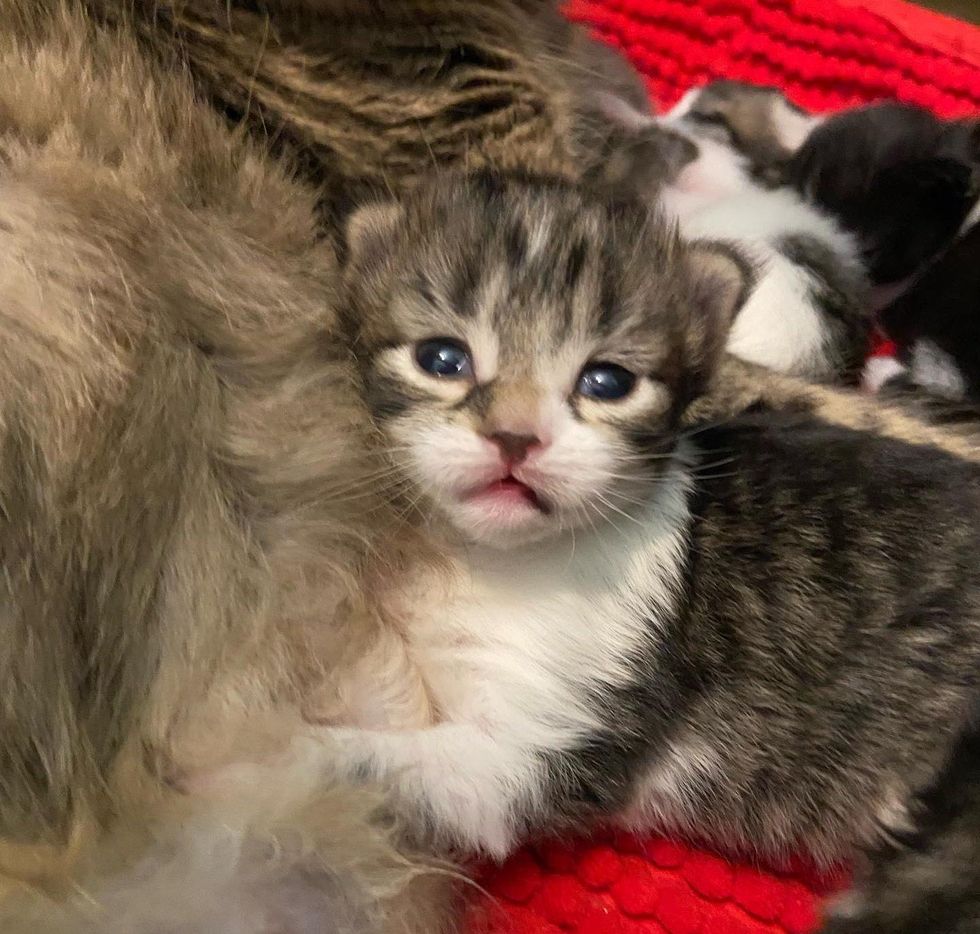 Kitkat Playroom
After roaming the streets for a long time, Miss Marple is so pleased to never have to worry about food and shelter again.
"Someone is going to land a true gem adopting this girl when it's her turn to find a home!"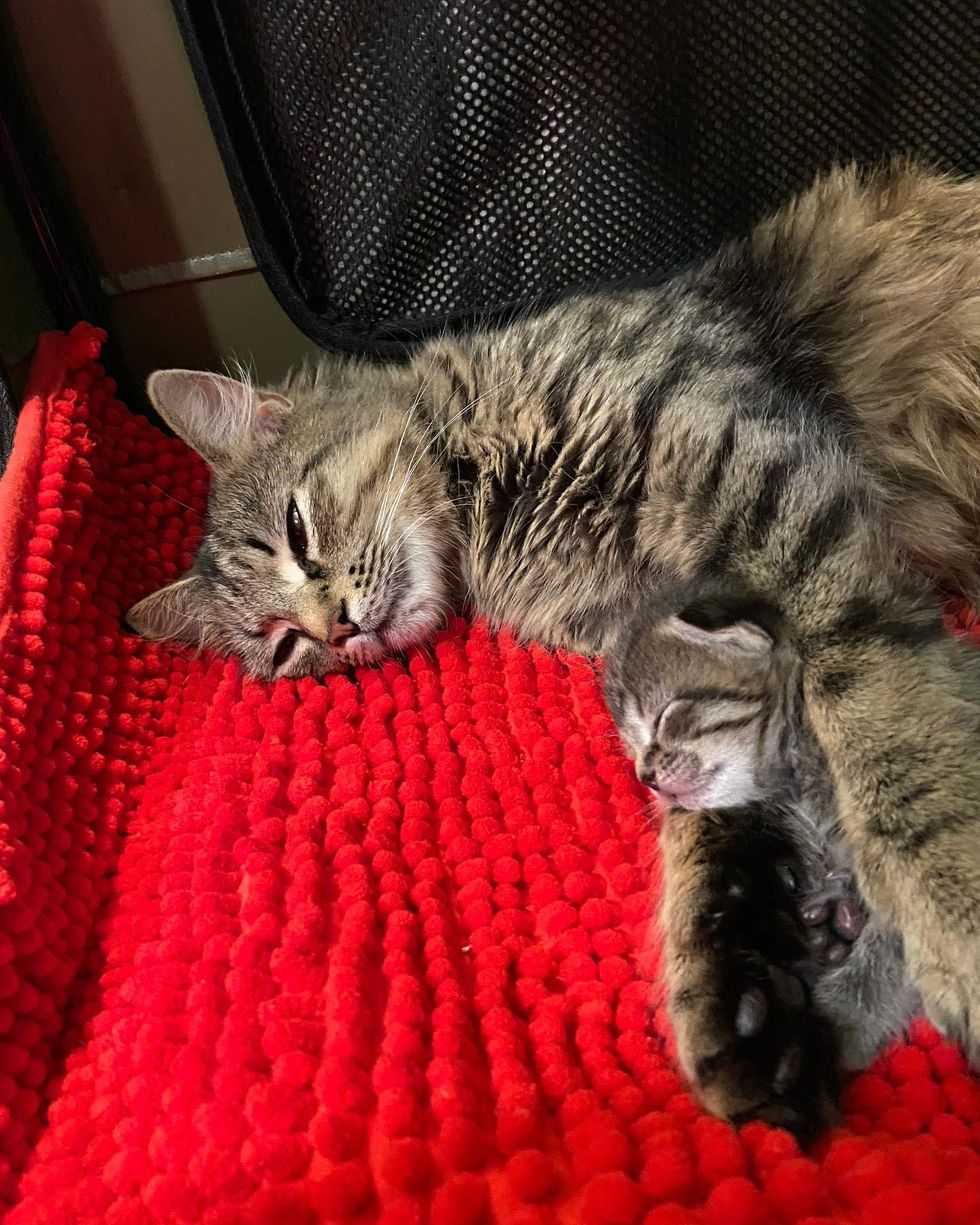 Kitkat Playroom
Share this story with your friends. Follow updates on Miss Marple and her kittens and Kitkat Playroom on Facebook and Instagram @kitkatplayroom and watch them on their Youtube Channel.
Related story: Kitten Found by Herself Takes to Two Other Younger Kittens and Showers Them with Hugs