A kitten with a loud voice crossed paths with a lone tabby and decided they would have each other for life.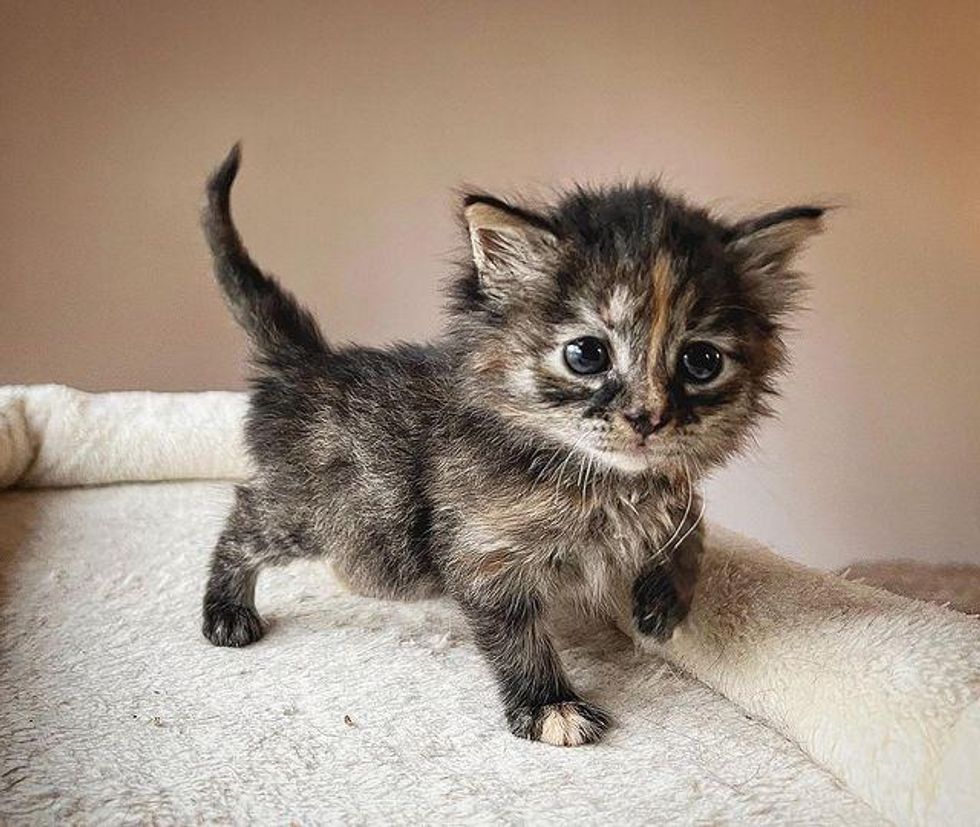 Moxie the kittenMurphy's Law Animal Rescue
An orange tabby was found along with his sister in a homeowner's garage. The finder waited for the cat mom, but she never returned to the kittens and was nowhere to be seen.
They reached out to Sarah Kelly, the founder of Murphy's Law Animal Rescue (in North Carolina), hoping to get the kittens the help they needed. "The kittens seemed a bit premature, and the sister (Clove) was just half the size of her brother (Patrick). They had a huge uphill battle," Sarah told Love Meow.
Sarah immediately started them on round-the-clock intensive care—kept them warm, hydrated, and helped them eat through tube-feeding.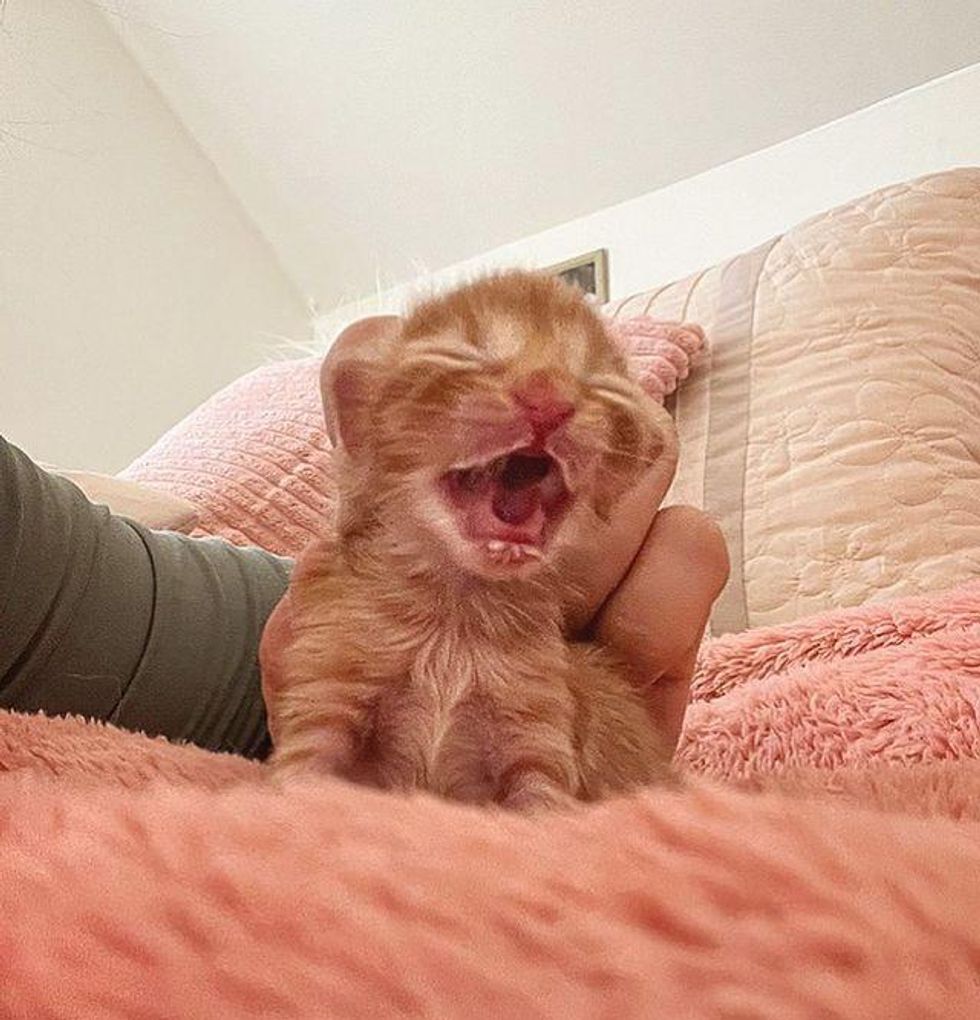 Patrick the orange tabbyMurphy's Law Animal Rescue
Despite their best efforts to save them both, Clove sadly lost her fight. Patrick forged on with all his might, got over the hump and started eating like a champ.
To make sure that Patrick didn't feel alone, Sarah spent ample time with him and showered him with love. Over the next few days, Patrick opened his eyes and began waddling around his nest, trying to explore.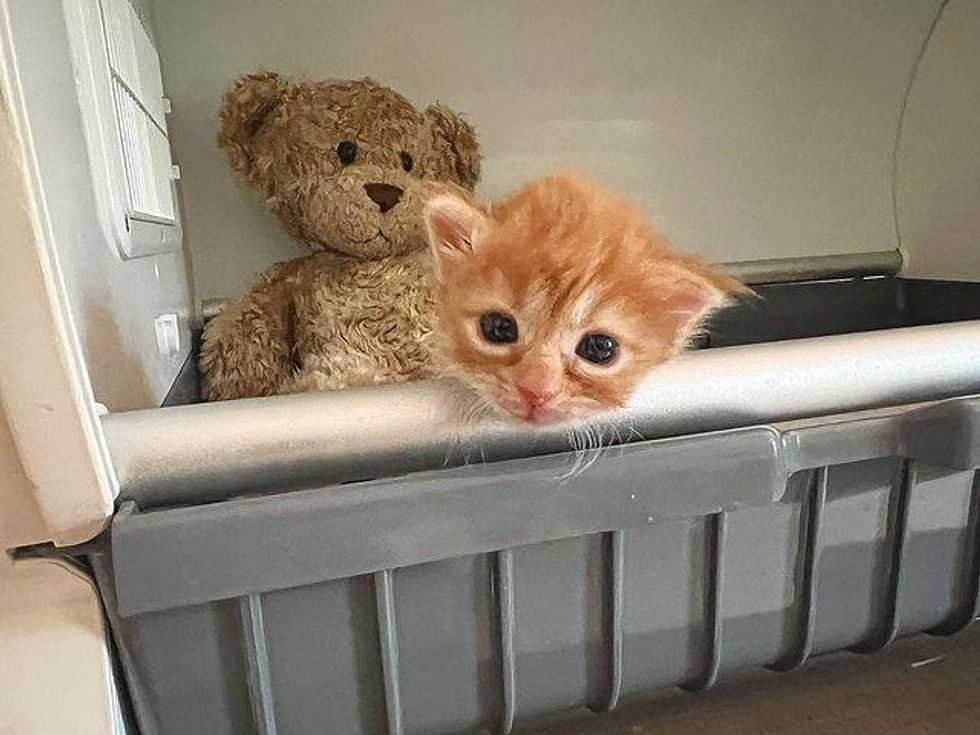 He was found in a homeowner's garage with his sisterMurphy's Law Animal Rescue
He was inquisitive and demanding of constant attention. Sarah began a search for another kitten his age, as having a feline buddy helps single kittens like Patrick with their development.
Around that time, Sarah was notified about a tiny kitten who had been abandoned and was in need of a great deal of TLC.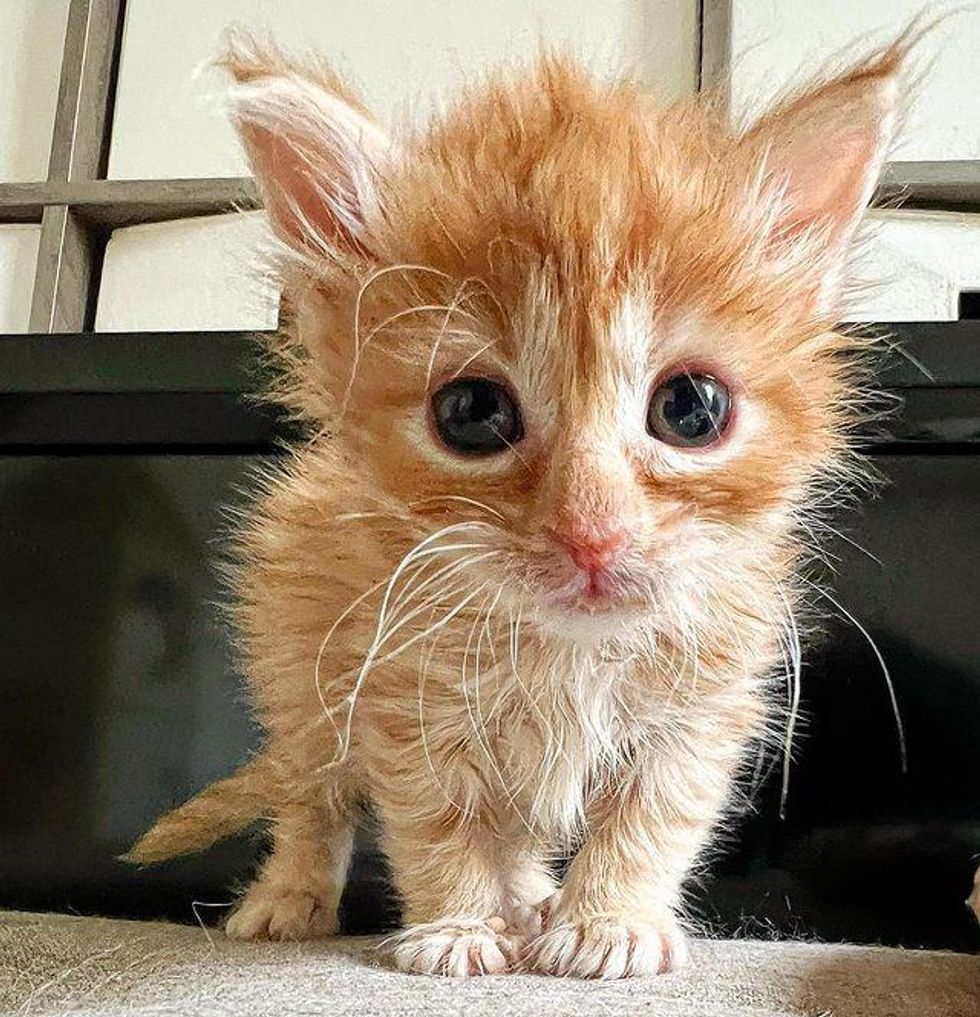 He bounced back on his paws and started to thriveMurphy's Law Animal Rescue
"She was left outside of a local emergency vet in a paper bag. She was found dehydrated, hypothermic, and severely underweight for a 4-week-old, at only 245 grams," Sarah shared with Love Meow.
The tortie, named Moxie, weighed less than Patrick despite being one week older. "She was simply fluff, skin and bones, and attitude."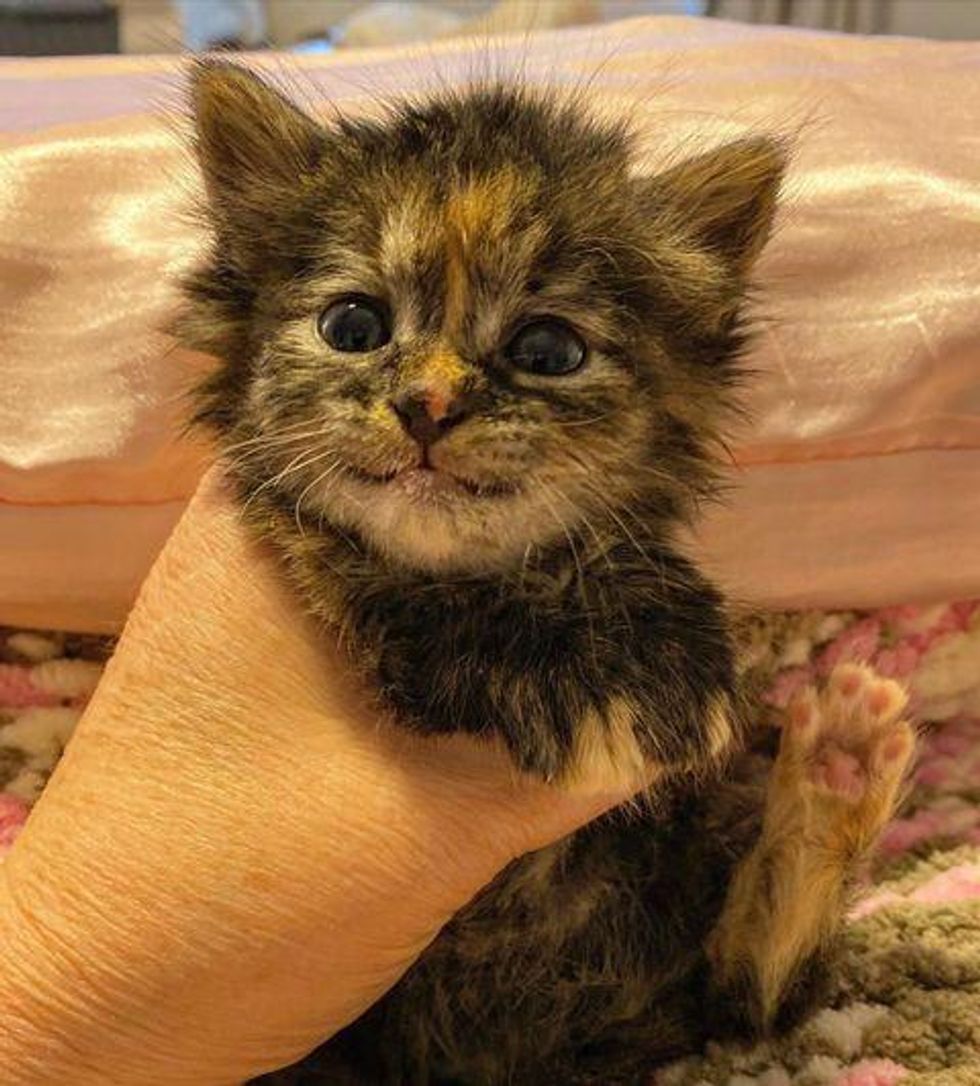 Moxie was found outside an emergency vet in a paper bagMurphy's Law Animal Rescue
Moxie was brought into the rescue and spent the day warming up and re-regulating her temperature in an incubator. It breathed life back into that tiny body, and before they knew it, she was up on her feet, demanding room service at the top of her lungs.
Watch Patrick and Moxie and hear their meows in this cute video:
Moxie and Patrick the kittenswww.youtube.com
"She is a force to be reckoned with, rebellious, strong-willed, and brave. She has been vocal and voraciously passionate about all that she needs and wants, ever since," Sarah told Love Meow.
Moxie came to the rescue just a few days after Patrick lost his sister. "She actually looks a lot like his sister. It felt like a gift."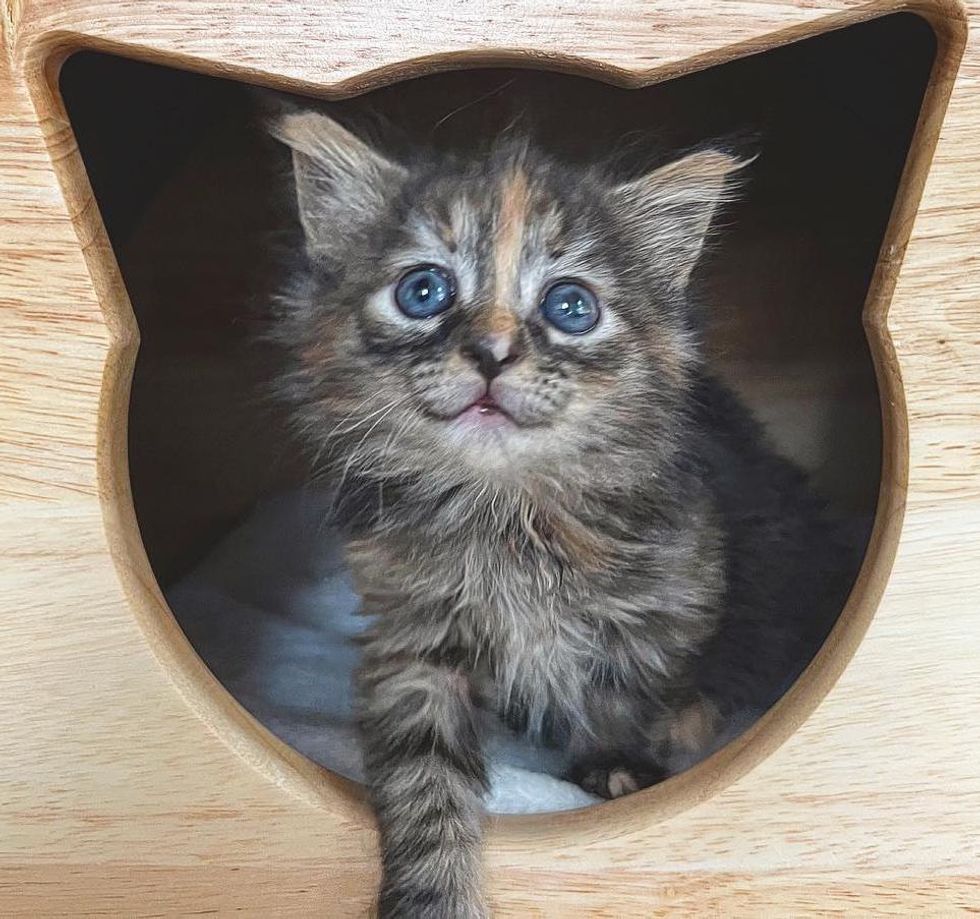 She was nursed back to health and showed a feisty personalityMurphy's Law Animal Rescue
Once the two singletons were medically clear to meet, Moxie took Patrick under her wing without hesitation. They started following each other around the playpen as if they had always been siblings.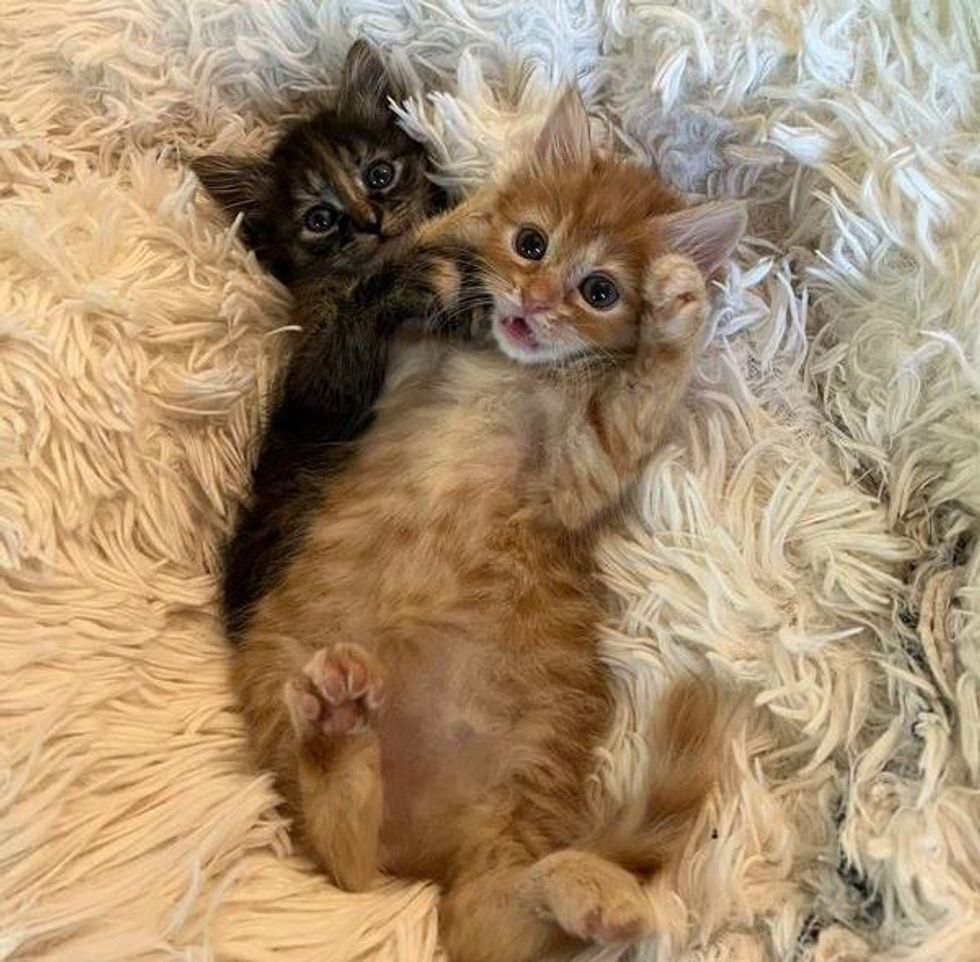 Moxie and Patrick became instant friendsMurphy's Law Animal Rescue
"It was like she completed a little piece of Patrick's heart! They instantly bonded and have truly helped each other thrive and grow," Sarah told Love Meow.
"Moxie lifted our spirits and Patrick's, too! He's been smitten since he met her."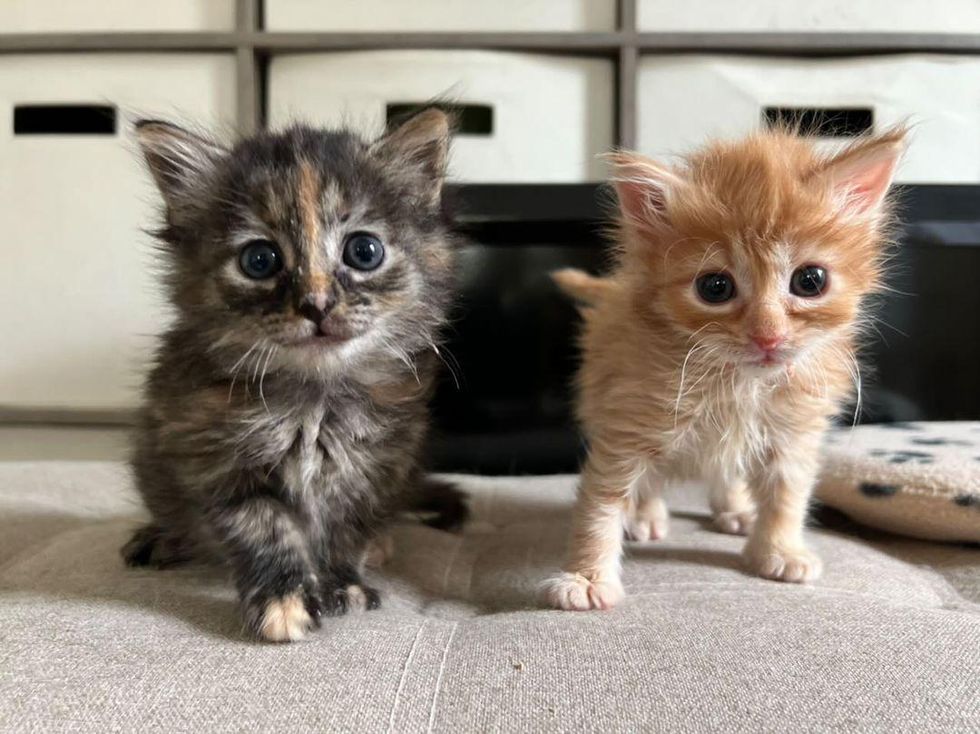 Patrick is smitten with his new sister for lifeMurphy's Law Animal Rescue
The two best friends have explored every nook and cranny of their kitty room and befriended other foster kittens in the house.
"Moxie is a spicy, independent girl who calls the shots, and Patrick is a snuggly, playful goofball. They have such a fun time together and are an adorable pair."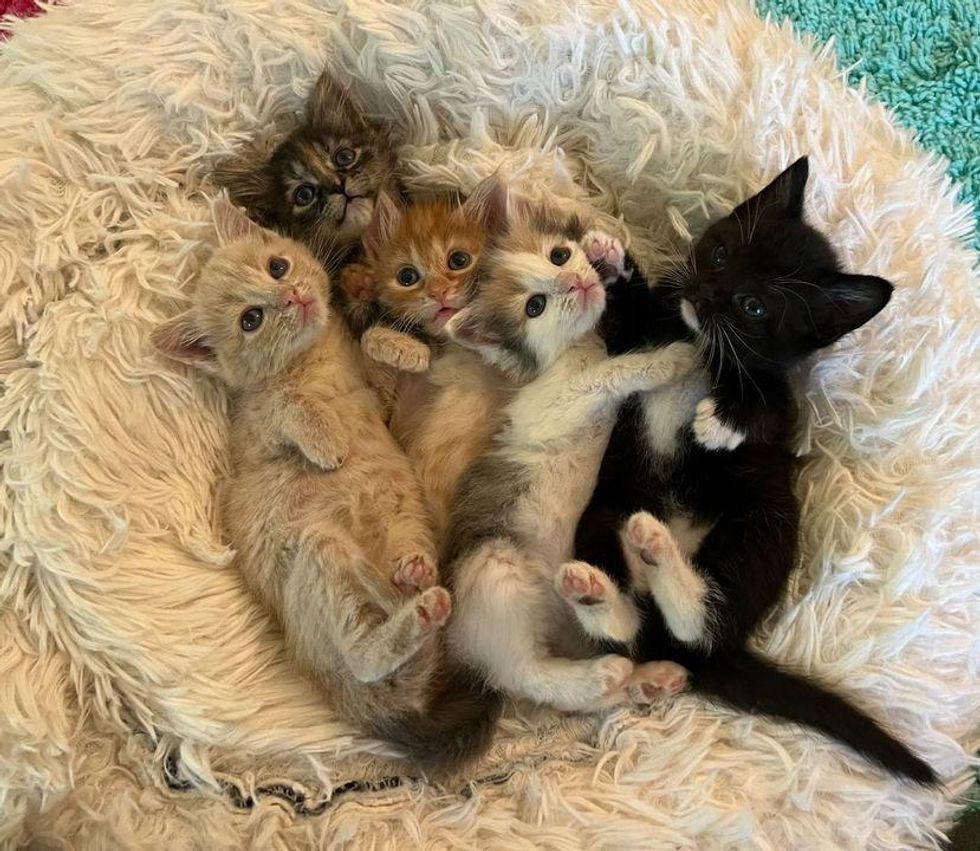 They befriended other foster kittens in the houseMurphy's Law Animal Rescue
Patrick adores Moxie and follows her everywhere she goes. "We think they are kindred spirits. They were meant to be together."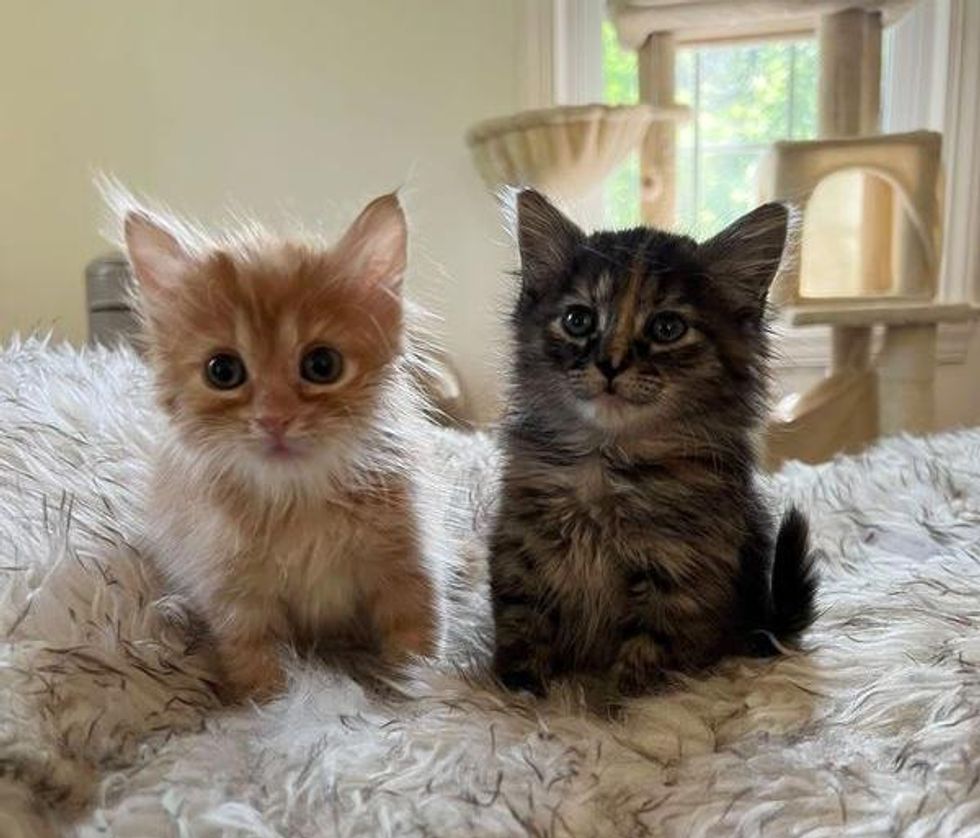 Best of friendsMurphy's Law Animal Rescue
Share this story with your friends. Follow updates on Moxie and Patrick and Sarah's fosters on Facebook and Instagram @kellyfosterkittens. Follow Murphy's Law Animal Rescue on Instagram @murphyslawanimalrescue.
Related story: Nearly Identical Kittens Never Leave Each Other's Side After Being Rescued Together