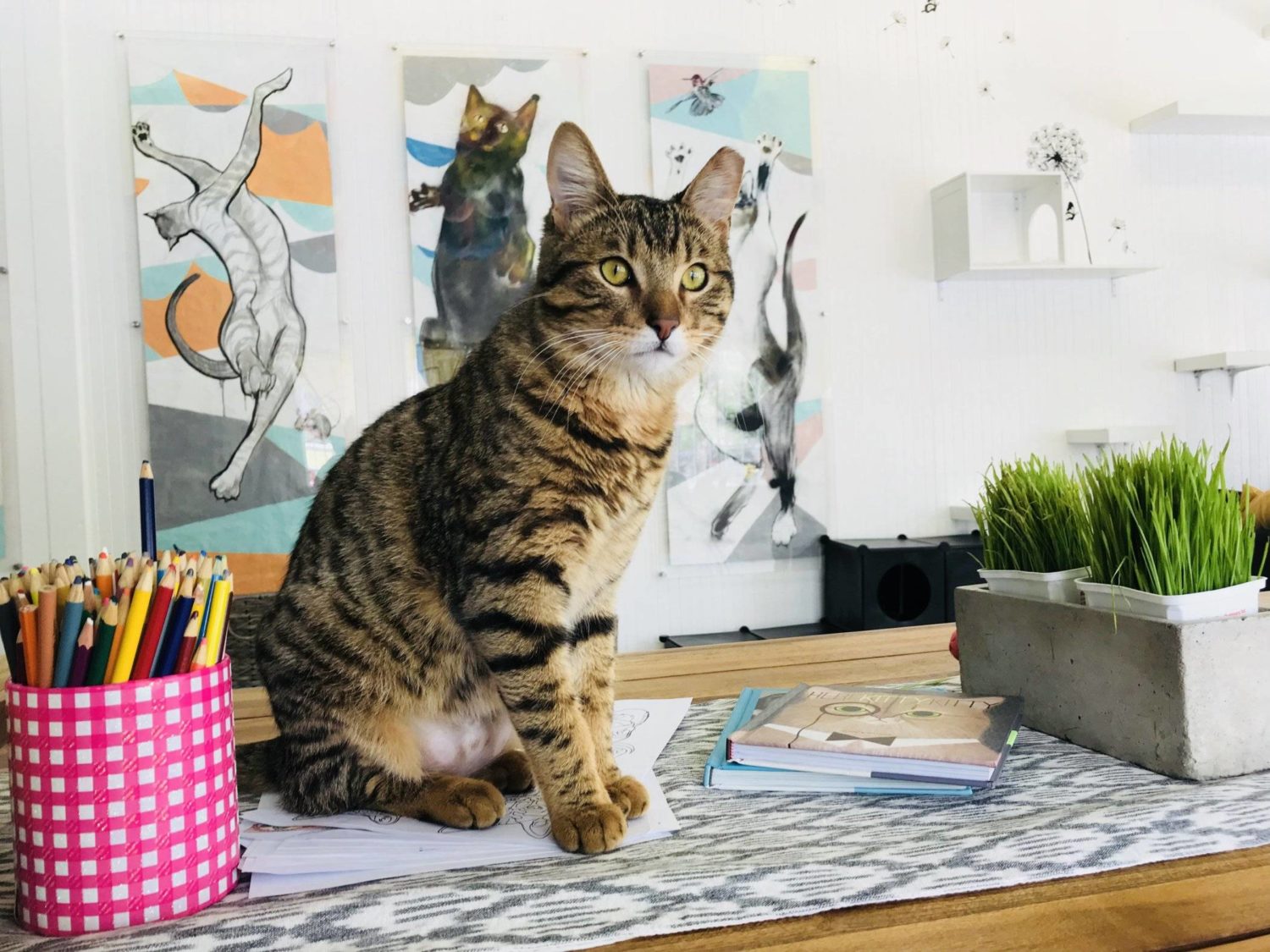 California often sets the trends in the US and so it's not surprising that the first cat cafe started here. California also leads the way when it comes to animal welfare, but I was surprised to learn that the first cat cafe to open in the US also pioneered the socialization technique used in most rescue and adoption focused cat cafes around the world.
The Neighbor's Cat visited seven cat cafes in May, 2018. Today, we feature four outstanding locations in and near the Bay area- Oakland, San Jose, San Francisco and Napa.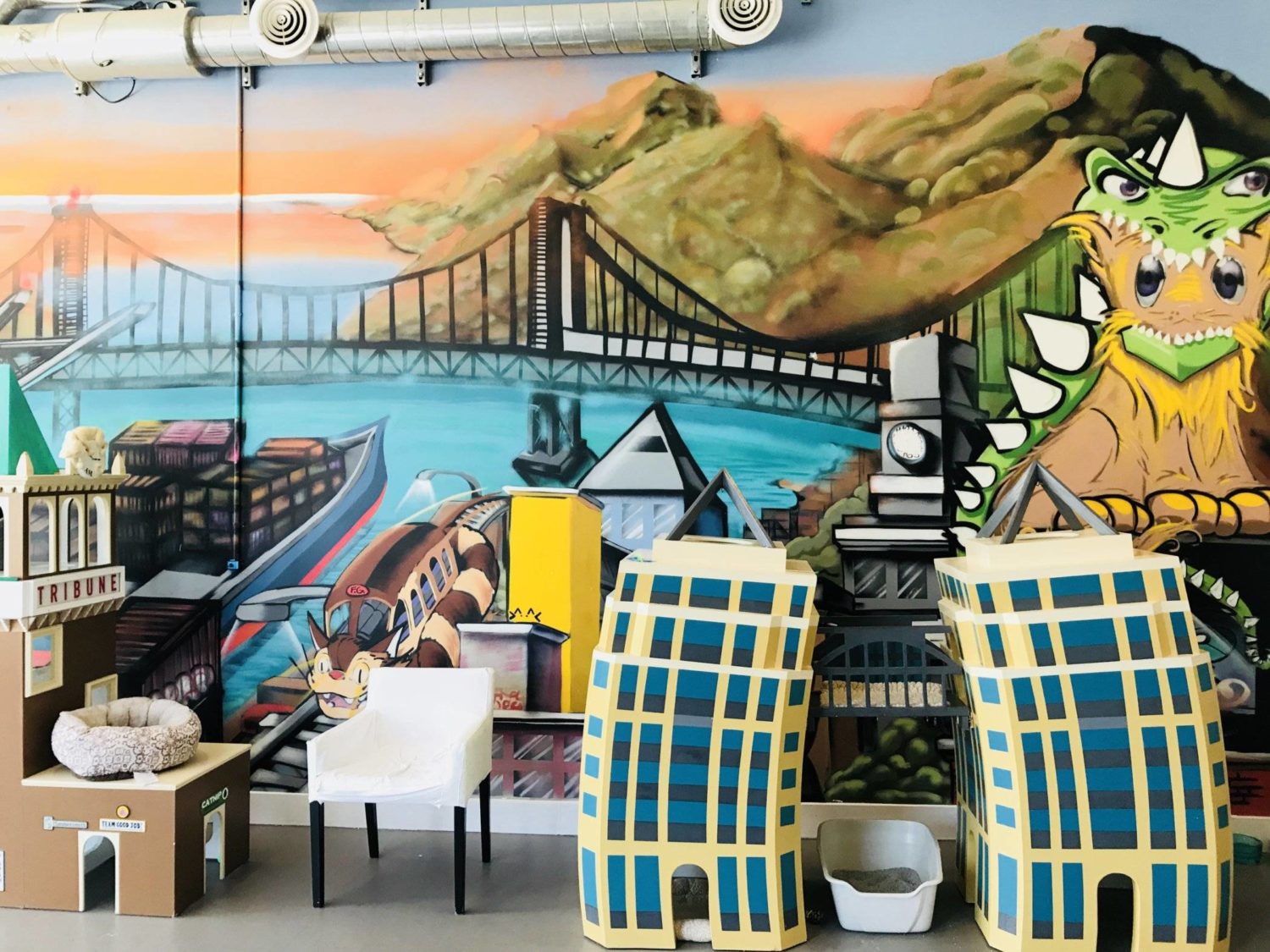 Cat Town is the first cat cafe in the United States, opening in 2014.
This alone would be a standout feature, but when you consider their influence on cats cafes, rescue and adoption around the world, simply put, they are heroes.
A non-profit rescue since 2011, their approach has transformed the cat cafe scene into the cage free shelter extension & adoption center model that dominates not just the United States (and world) today. They also pioneered socialization techniques used to improve the adoption rates of shy and scared cats, as well as those that have human avoiding (feral) tendencies.
The day I visited, I was fortunate to meet with Ann Dunn, the founder of Cat Town. She began as a volunteer at Oakland Animal Services, a shelter that at the time was under-resourced to care for the number of animals it received each year. She felt that it was a difficult environment for some cats and sought an alternative that would help those at the greatest risk for euthanasia.
Ann and Cat Town still work closely with Oakland Animal Services, sharing the same core group of volunteers that are adept in identifying cats that would benefit from the environment provided by Cat Town.
Cat Town began as a foster-based program in 2011 and in 2014, Ann launched Cat Town Cafe (now Cat Town Cafe and Adoption Center) in collaboration with Adam Myatt — aka the Cat Man of West Oakland. It is impressive how they have surrounded themselves with a team of outside experts to advise them not just in cat care and behavior, but in management and legal issues. Success does not happen by accident, it takes a concerted effort.
Ann and I chatted inside The Studios at Cat Town, a 2017 expansion of their main adoption center where staff and volunteers work with Oakland's most difficult to place shelter cats, providing dedicated attention and a greater opportunity to be adopted.
We talked at length about their journey to being where they are today and how much she has learned along the way. For example, while the adoption center was a huge success, the cafe side of things nearly caused them to go under, as the business of running a coffee shop proved to be challenging.
Fortunately, fate intervened and soon the fine folks of RAWR Coffee Bar took over the cafe side of things, which I must say, they do a magnificent job. My cup of Highwire coffee was outstanding!
Once the cafe situation stabilized, Ann turned her focus back to the Adoption Center, which she explained was the main room where most of the cats reside, and is part of the socialization process. Once cats in graduate from The Studios to the Adoption Center, shy cats learn from the more confident cats how to interact with humans. I was amazed to learn that there is a structured and proven method for acclimating and socializing cats.
After our talk, I spent a lot of time in both The Studio and Adoption Center bonding with cats and staff alike. The facility is wonderful- bright, colorful and clean and there is definitely a chill vibe which has a calming affect on cats and humans alike. This place feels like a warm hug.
The compassion and energy that Ann and her staff have for vulnerable felines, coupled with the incredible vision and discipline they have demonstrated in making Cat Town successful is something I don't know that I can do adequate justice in conveying. In my cat travels, I've met passionate cat lovers and successful cat cafes, but the combination of knowledge, caring, dedication and intelligence blew me away and put Cat Town in a category of its own.
If you love cat travel and are a cat lover, rescue advocate or cat cafe aficionado, consider Cat Town your ultimate destination.
I want to give a shout out and offer my gratitude and special thanks to Ann and Cathy (communications manager) for being so generous in speaking with me and answering all of my questions.
For complete cafe details, click here.
When I visited The Dancing Cat. it was like a lightbulb went off in my head.
The realization had finally hit me. That spaying and neutering was truly where the rubber meets the road in the cycle of rescue and adoption.
I didn't just visit the cat cafe (less cafe than cozy cat socializing environment) but also participated in my first community eduction session. After expressing an interest in learning more about TNR (trap-neuter-return), Lauren (the manager) suggested I return that evening for a class focused on what it is and how it works.
Not only was I educated on the basics, but what I learned changed me and the focus of my writing. It was at that moment that I shifted my emphasis from cat travel to raising awareness for rescue, adoption and TNR. I still love visiting and writing about cat cafes (they provide a relaxed environment for kitties to shine in front of prospective adopters!), but I also want to be a force for change in reducing euthanasia rates by advocating rescue, adoption & TNR.
The Dancing Cat was the perfect spot for my transformation. Mary and Ann, the founders, have created a lovely environment to hang out with new feline friends- everything is light, bright and colorful with classy and comfortable furnishings. A large table with art supplies encourages children (and adults!) to be creative in the company of cats looking for their forever homes.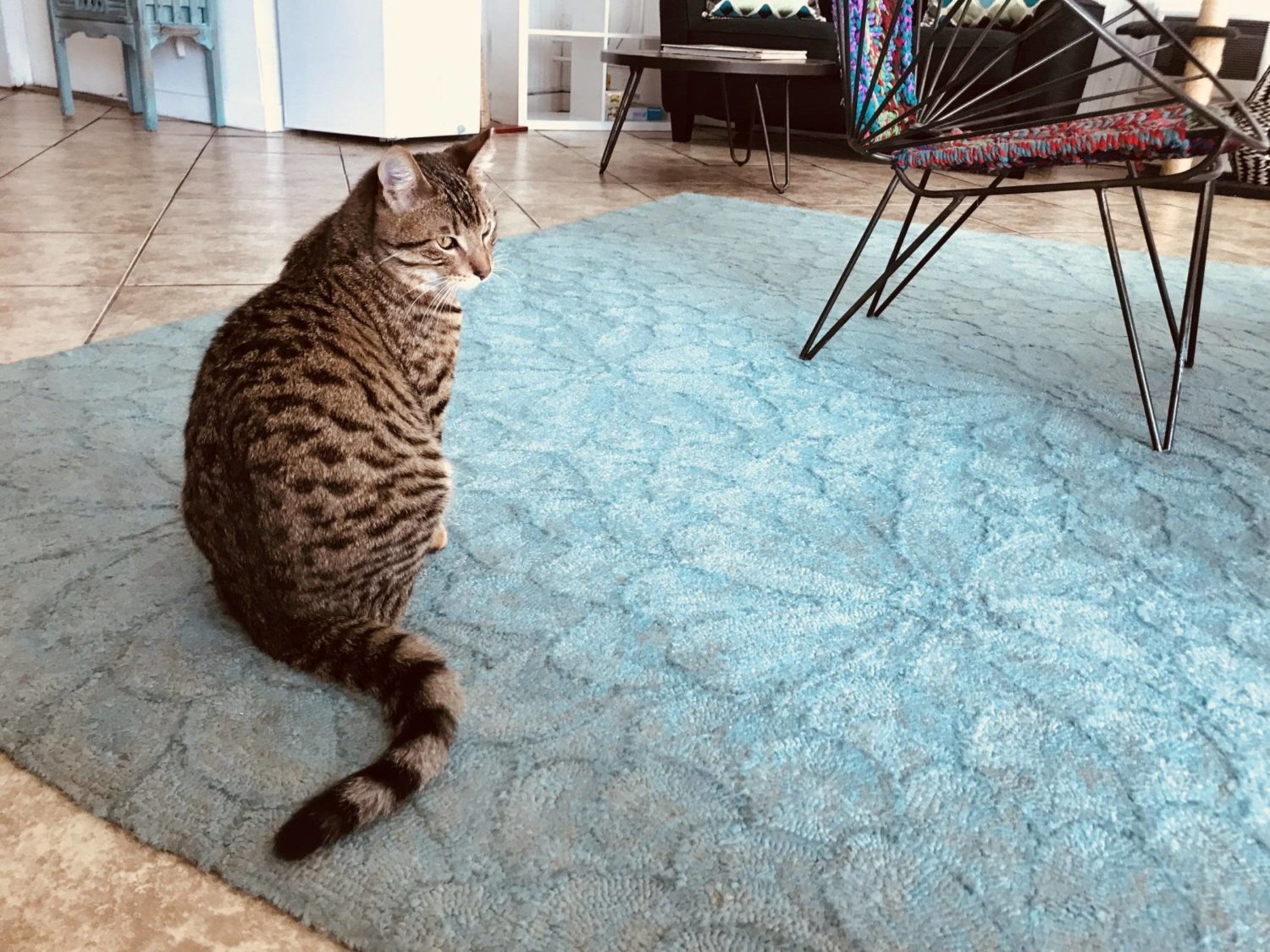 TDC is a non-profit that initially teamed up Silicon Valley Pet Project, where they facilitated nearly 300 adoptions since opening in 2016. As of September 1, 2018 The Dancing Cat began operations as an independent rescue organization. Congratulations!
The day that we visited, the cats were playful and entertaining. My favorites included gentle Toro, dashing tuxedo Rocco and stunning tabby Mowgli, who caught me eye with his mischievous personality.
Top it all off with the caring and compassionate staff, and our visit to The Dancing Cat remains one of my brightest yet, lightbulb and all.
For complete cafe details, click here.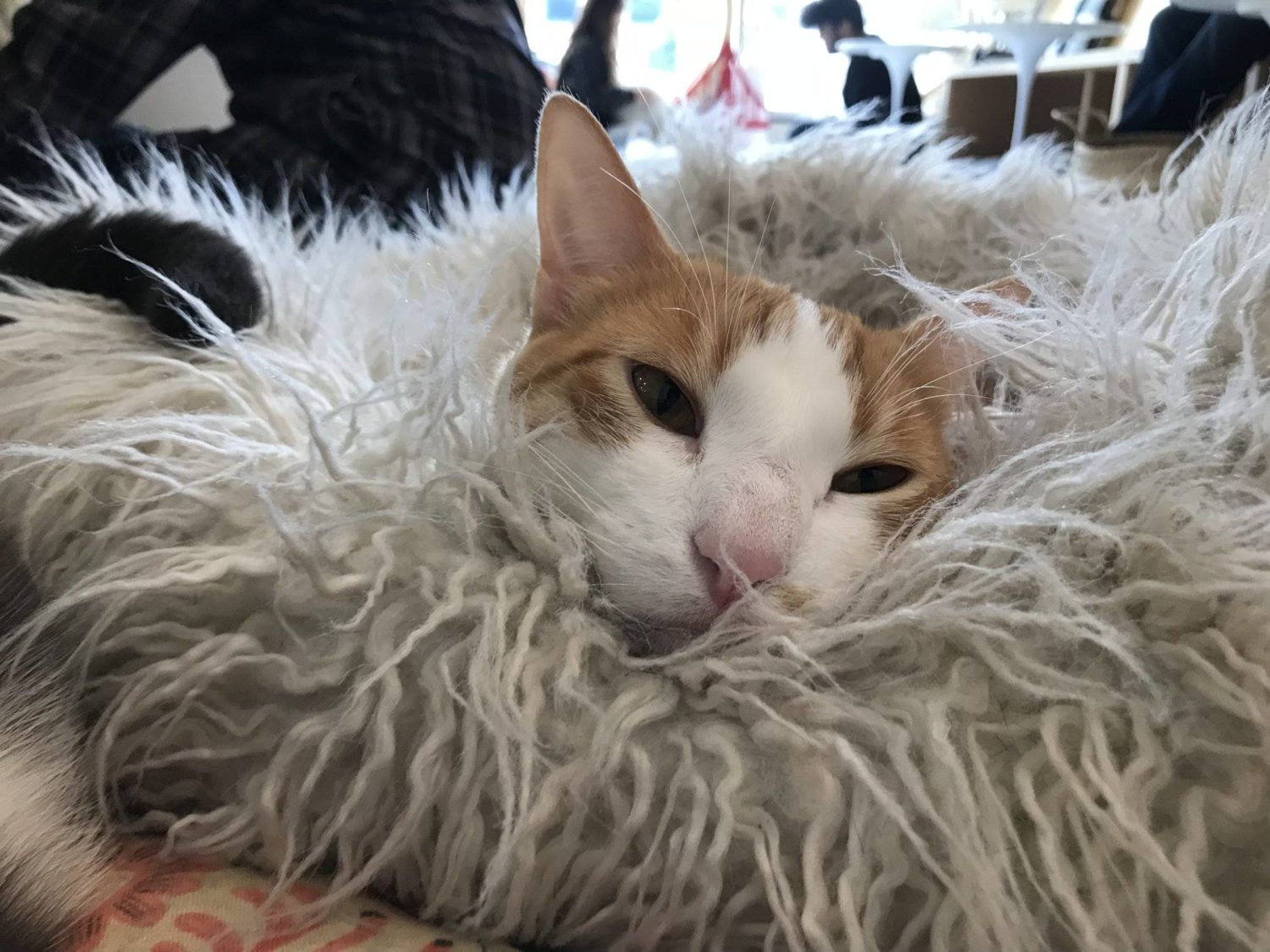 The first trip I ever took with my partner was a fun-filled weekend in San Francisco. We walked the Golden Gate Bridge, visited the beach and even attended a historic Giants baseball game where Barry Bonds hit his 700th home run. We frequently reference that romantic get-away as the 'getting serious' turning point in our relationship.
Fourteen years later, we returned to San Francisco for another heart-warming episode, this time involving cats!
On a cool and cloudy day, we arrived for our 10 am appointment, and I was delighted to see that the space, while small, was sleek, modern and 'catified'- filled with blonde wood furniture, colorful pillows and lots of shelves up high for the cats to climb.
The cat space is separated from the cafe by large glass windows, where several patrons were enjoyed lovely looking food and steaming cups of tea. True to the name, tea is the featured beverage at KitTea and included in your admission are unlimited cups of green tea.
Sixteen cats were in residence the day we visited, with two available for adoption: Carter, a gorgeous gray and white kitty and Miso, a sleek black feline. We lucked out as the cats were alert and full of energy at 10 am, entertaining the patrons as they frolicked about. One cutie named Dolly Purrton even climbed onto one visitor's back to her (and everyone's) delight!
Hector, the cat wrangler was kind, politely answering all of my questions. He showed the folks in the room which toys the cats enjoyed playing with.
Admission is more than the average cat cafe, but considering KitTea's prime location in San Francisco, is completely justifiable. The outstanding foodservice, lovely facility, adorable cats and kind staff contribute equally to a high quality experience.
For complete cafe details, click here.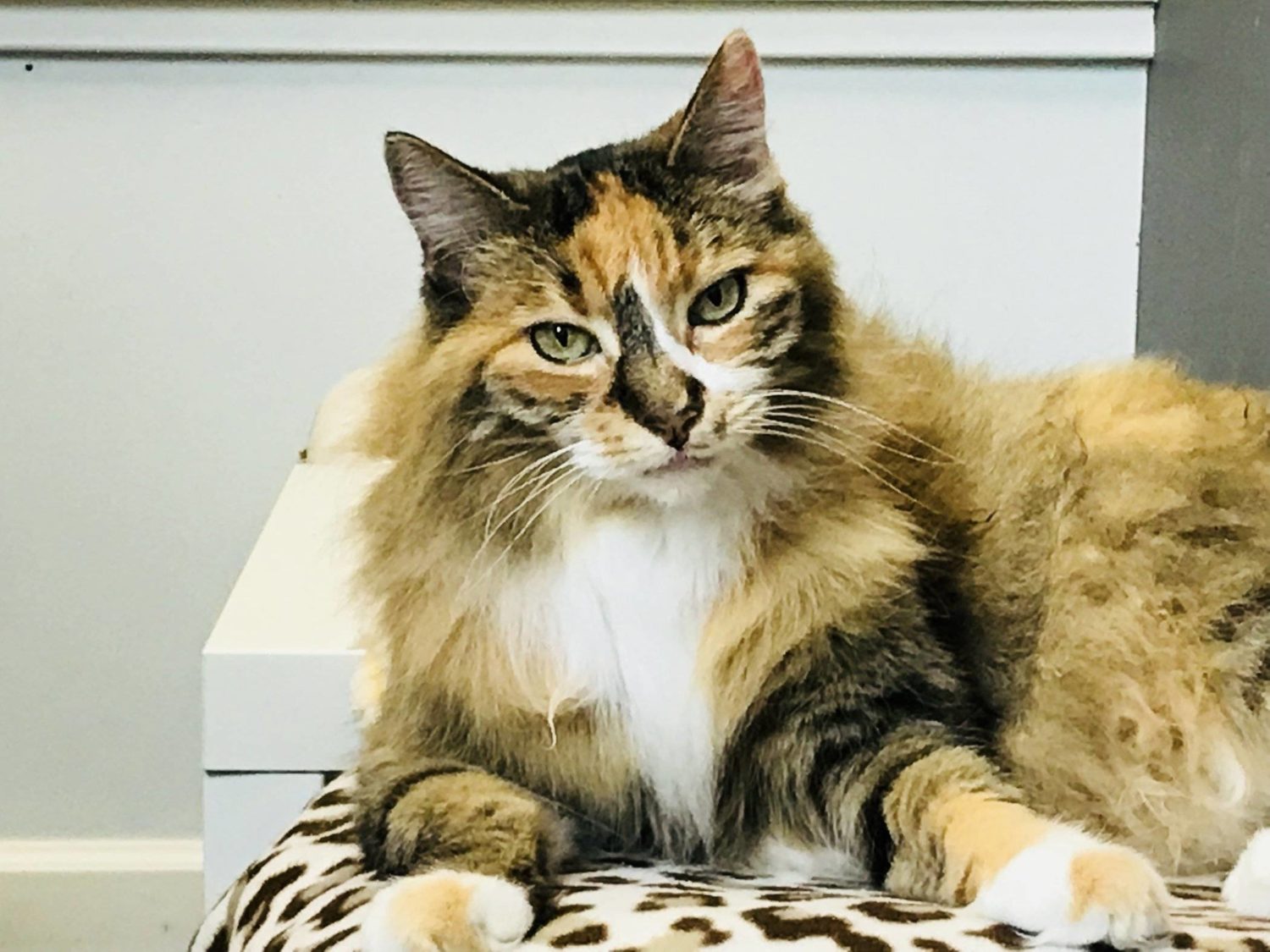 Most people visit Napa for the wine, but not me.
I came for the cats.
We pulled into town after a fairly long drive out of San Francisco on a midday Friday. I was secretly delighted to see there were not any patrons in the kitty room, meaning more snuggles to help melt away the stress.
Brenda was the gracious cat staffer on hand for our visit with the delightful photographer Sally attempting to draw out the inner supermodel of each feline in residence. She certainly had plenty to work with as there 15 gorgeous kitties in the lounge that day including long-haired calico/tabby mix Camille and the sultry gray & white Georgette.
But one sweet baby completely captivated my attention and that was Bootsie. This little darling came right up and nudged me for gentle rubs and ear scratches.
I'm tearing up just thinking about her.
That's the thing about Ella's, you can't help but fall in love, not just with the cats, but the whole place.
In partnership with Jameson Animal Rescue Ranch, the cat house has been open since 2017 and is cheerful and spacious with colorful and comfortable seating. Equally sunny as the lounge, the staff are lighthearted and engaging. Just being there feels like a warm hug.
As for food and drink? Well, this is Napa after all. The heart of wine country with the finest produce and fine dining scene to match. Post visit, on a recommendation from Brenda and Sally, we headed to Oxbow Public Market where we indulged in wine and the most delicious tacos ever.
Come to Napa the wine, but be sure and make time for the fine felines and humans of Ella's Cat House.
For complete cafe details, click here.
The Neighbor's Cat is the alter ego of Paula LaBine, an itinerant cat lover who writes about cat cafes, cat travel and rescue/adoption.  She is visiting every cat café in the world, 200 in 29 countries so far!   Find her at theneighborscat.com or on Facebook/Twitter @catcafeviews.
Advertisements
The full range of Necoichi raised bowls and accessory now available @ Katzenworld Shop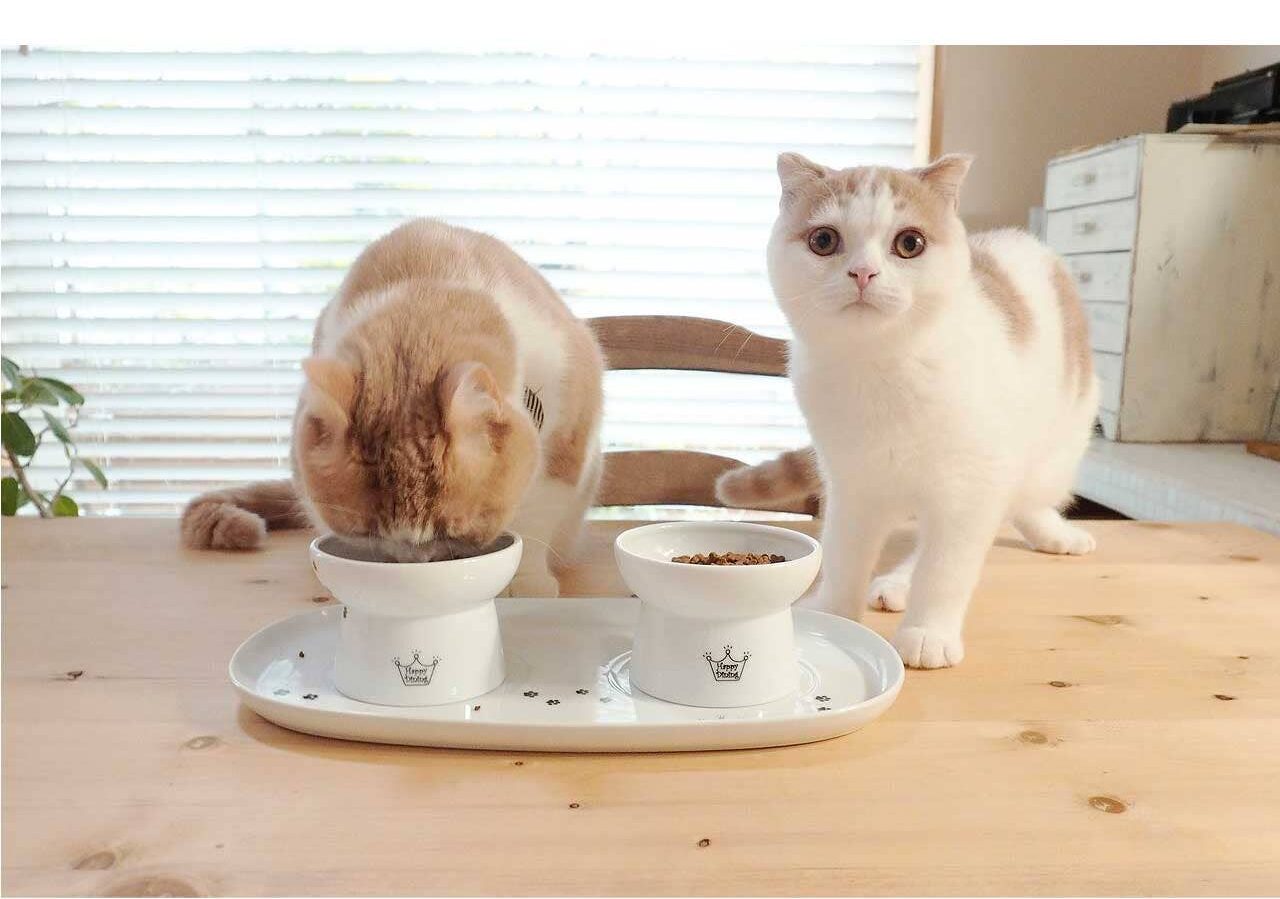 The Neighbor's Cat is the alter ego of Paula LaBine, an itinerant cat lover who writes about cat cafes, rescue/adoption & TNR, and has been featured in Miau Magazine, Katzenworld Blog, The Catnip Times and Taiwan Scene. She is currently on a quest to visit every cat café in the world, 217 in 29 countries so far! Find her at theneighborscat.com or on Instagram/Facebook/Twitter @catcafeviews.