A kitten came running to a traveling couple, hopped into their arms and asked them to take her with.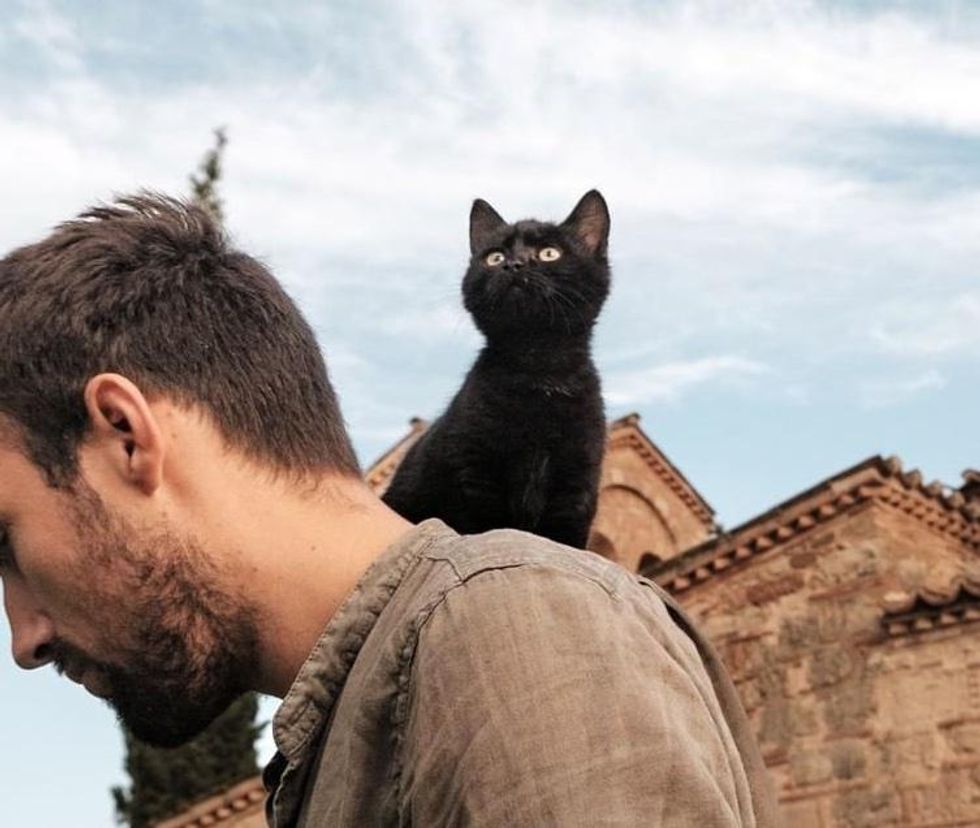 Molin the kitten@nosameday
Severin and Nicole were traveling in their van in Croatia when their journey took an interesting turn. They befriended a local stray and decided to get some cat food.
It was a bit of a trek to find a supermarket that was still open, and by then, night had fallen. When they walked through an abandoned apartment complex, they heard meowing coming from behind them.
"We turned around and saw a really small black kitten running towards us," Severin shared with Love Meow.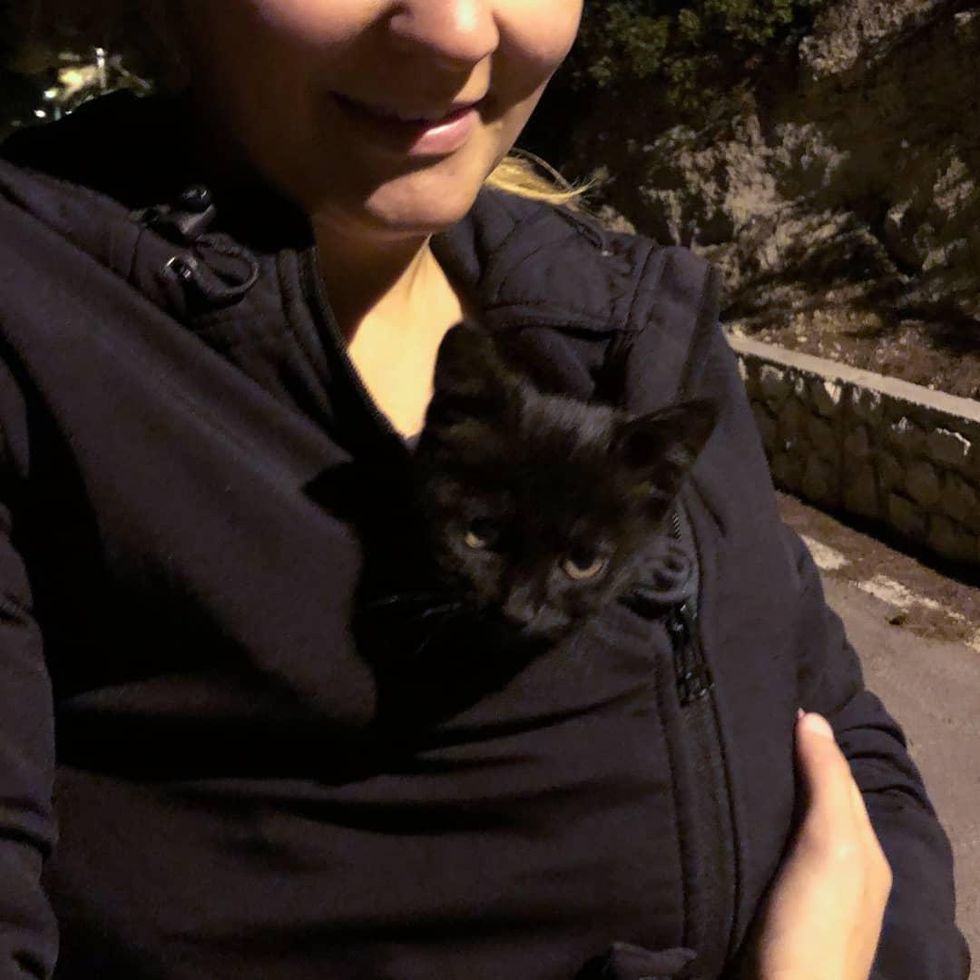 She ran up to a couple and jumped right into their arms@nosameday
The kitten jumped on Nicole's lap and started nuzzling in her arms. Eventually, she tucked herself snugly under Nicole's jacket as if it was where she belonged. "We couldn't find anyone or a mother cat around that place and the kitten needed help, especially food."
The little purr machine was starved of nourishment and love. She hung onto her people the whole time while they went to the supermarket to get some supplies. "She was so hungry that she tried to eat the package (before we could open it)."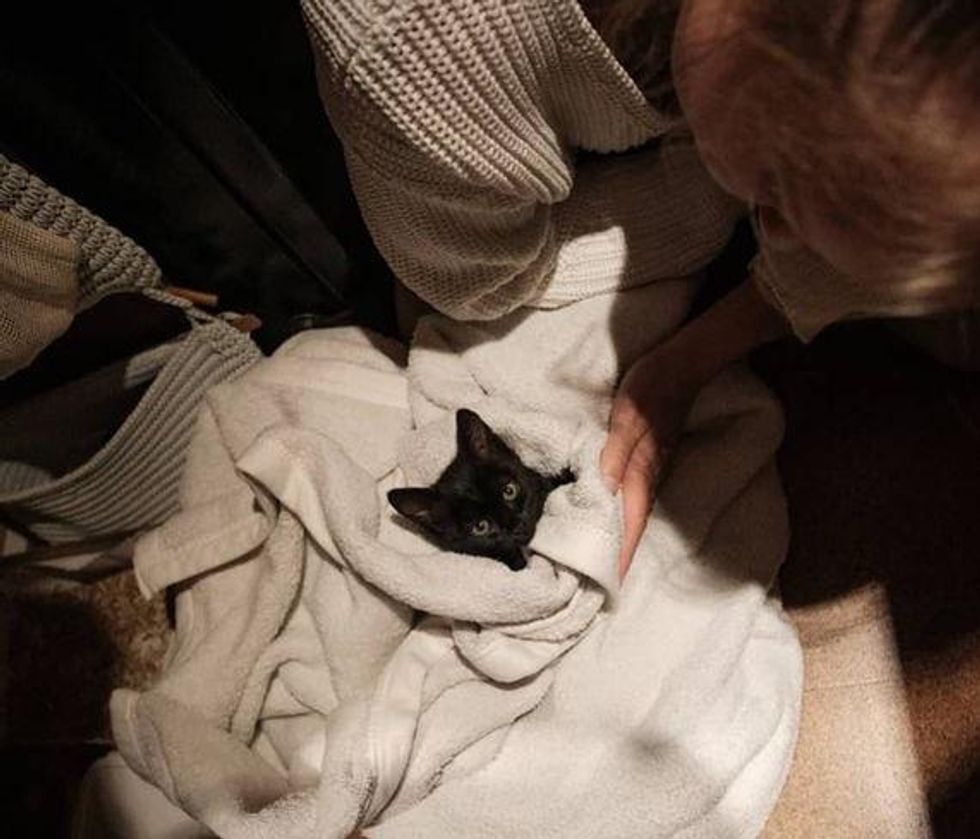 @nosameday
After getting a full belly, the couple took the kitten back to their van. They couldn't find the stray cat they met earlier that day, but ended up with a tiny kitten clinging to them for dear life. "She fell asleep in Nicole's arms and felt comfortable and safe," Severin shared with Love Meow.
That night, rain was pouring and wind was howling outside the van. "We couldn't imagine what would have happened to this baby if we didn't find her."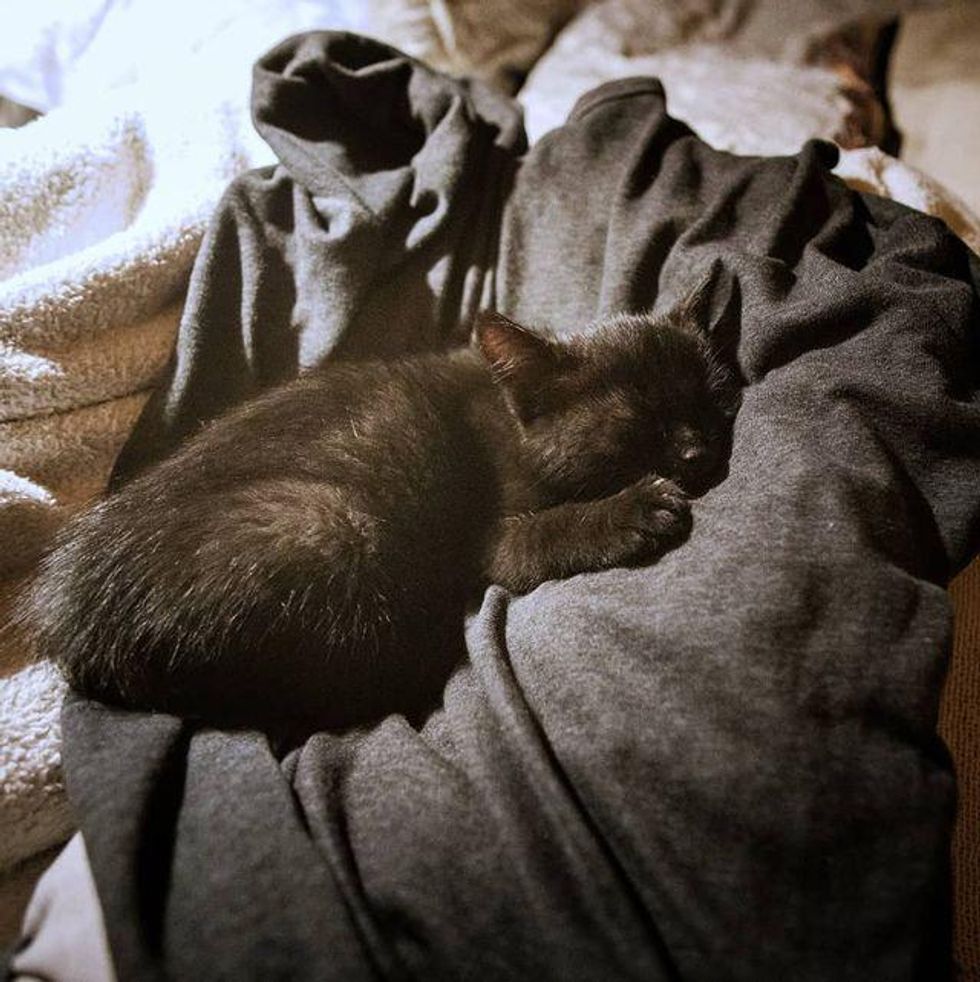 @nosameday
The next day, they went back to the place where the kitten was found, but couldn't see anyone waiting for her. After a visit to an animal shelter and a vet clinic, it was clear that the little one didn't have a home.
"We decided to keep her and name her Molin after 'molim' which means 'please' in Croatian."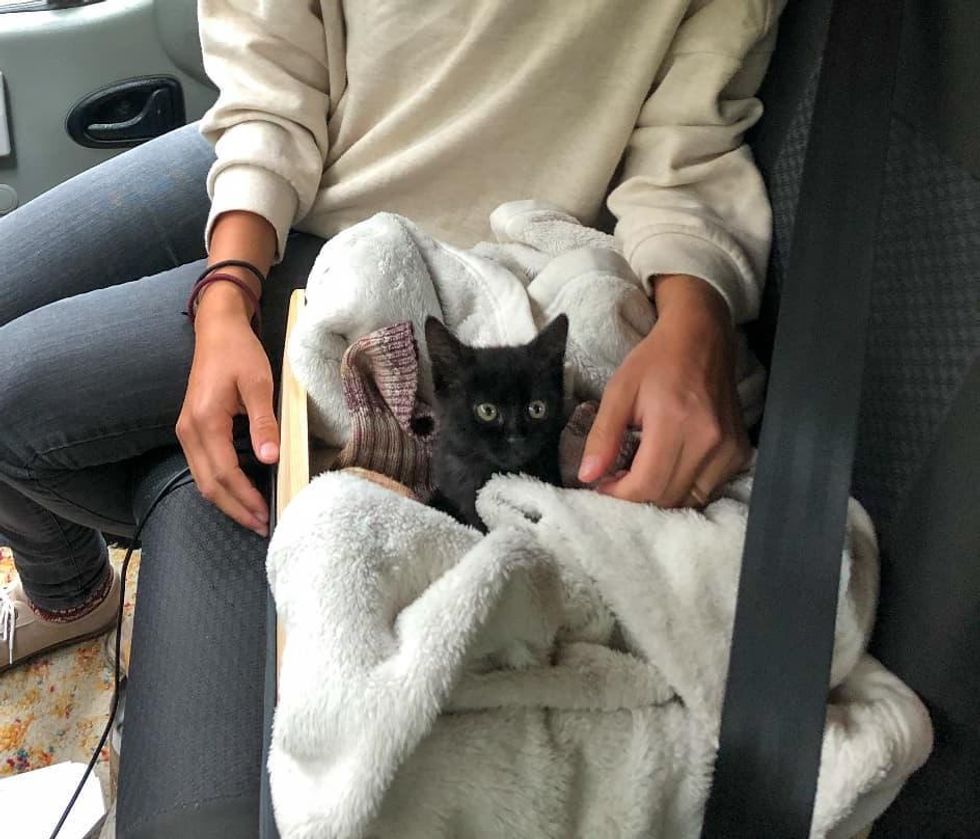 @nosameday
"Molin chose us as her new parents, so she was coming with us (to our next destination)."
In Albania, the couple took the kitten out for a walk down the beach, and Molin surprised them by keeping up the pace and trailing closely behind them. "We realized she'd follow us everywhere."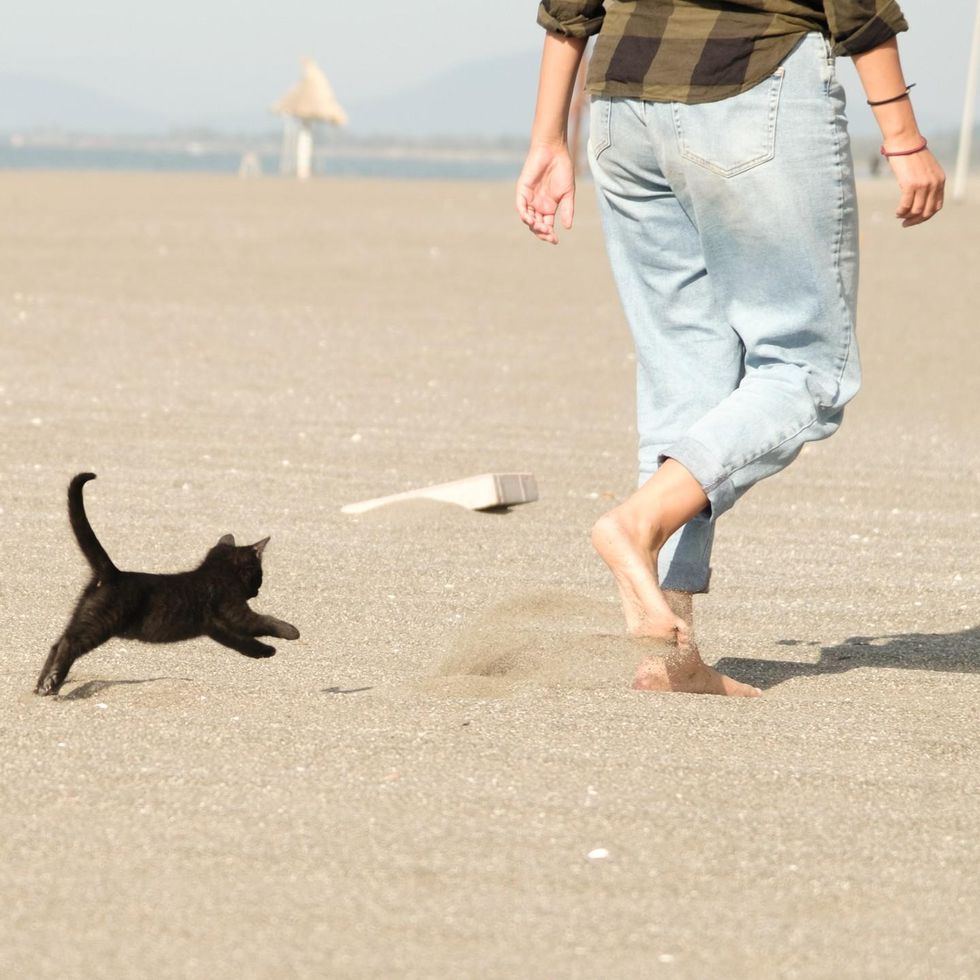 @nosameday
"She is like a dog that needs a lot of attention and wants to stay around us every single moment. She loves going for a walk with us, playing in the sand, and carrying wood sticks into our van," Severin told Love Meow.
"She is so excited to see new places and sleeps through every car ride. The van is like a magical cave that beams her to a new place almost every day."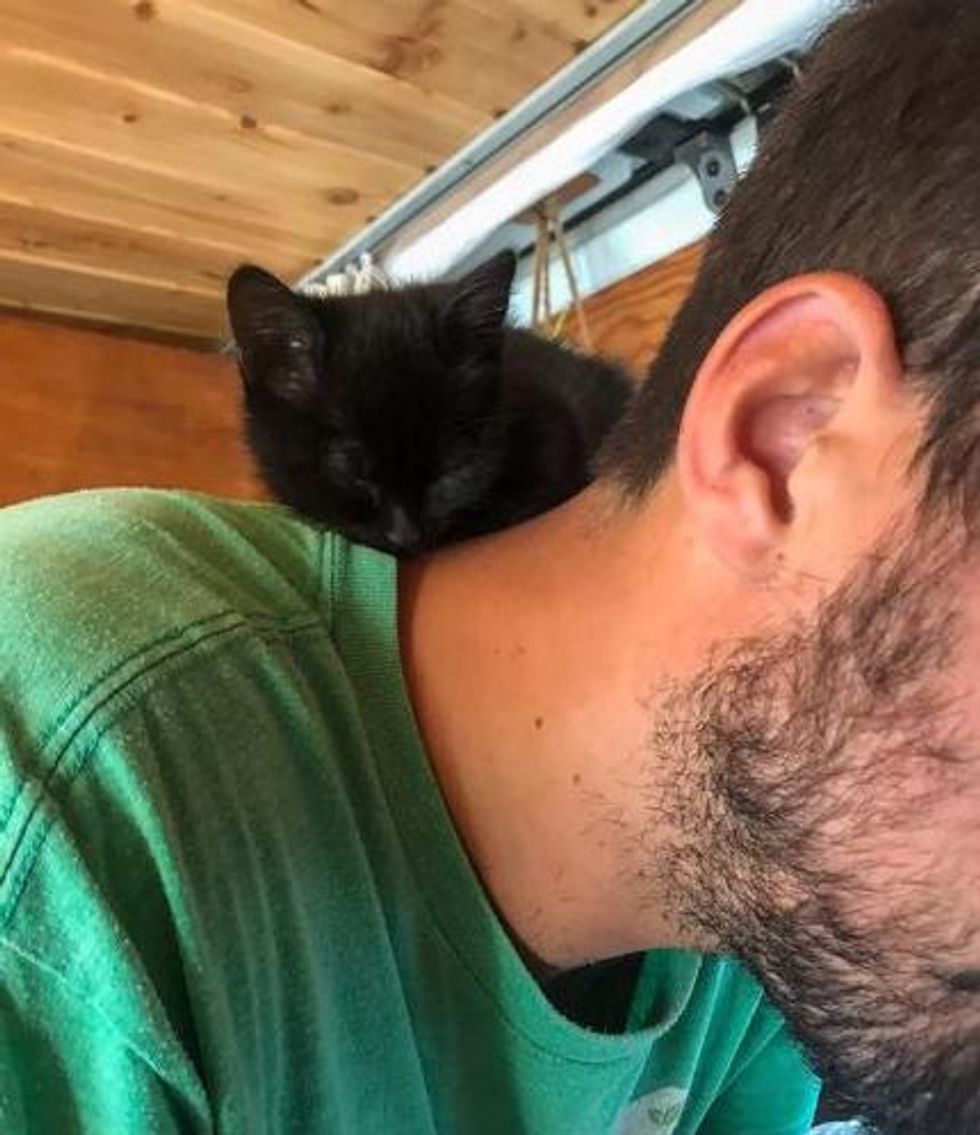 @nosameday
Molin walks alongside her people when they are out on a venture, and she never lets them out of eye-sight. If she needs a break from the ground, she will ride on their shoulders or be carried around.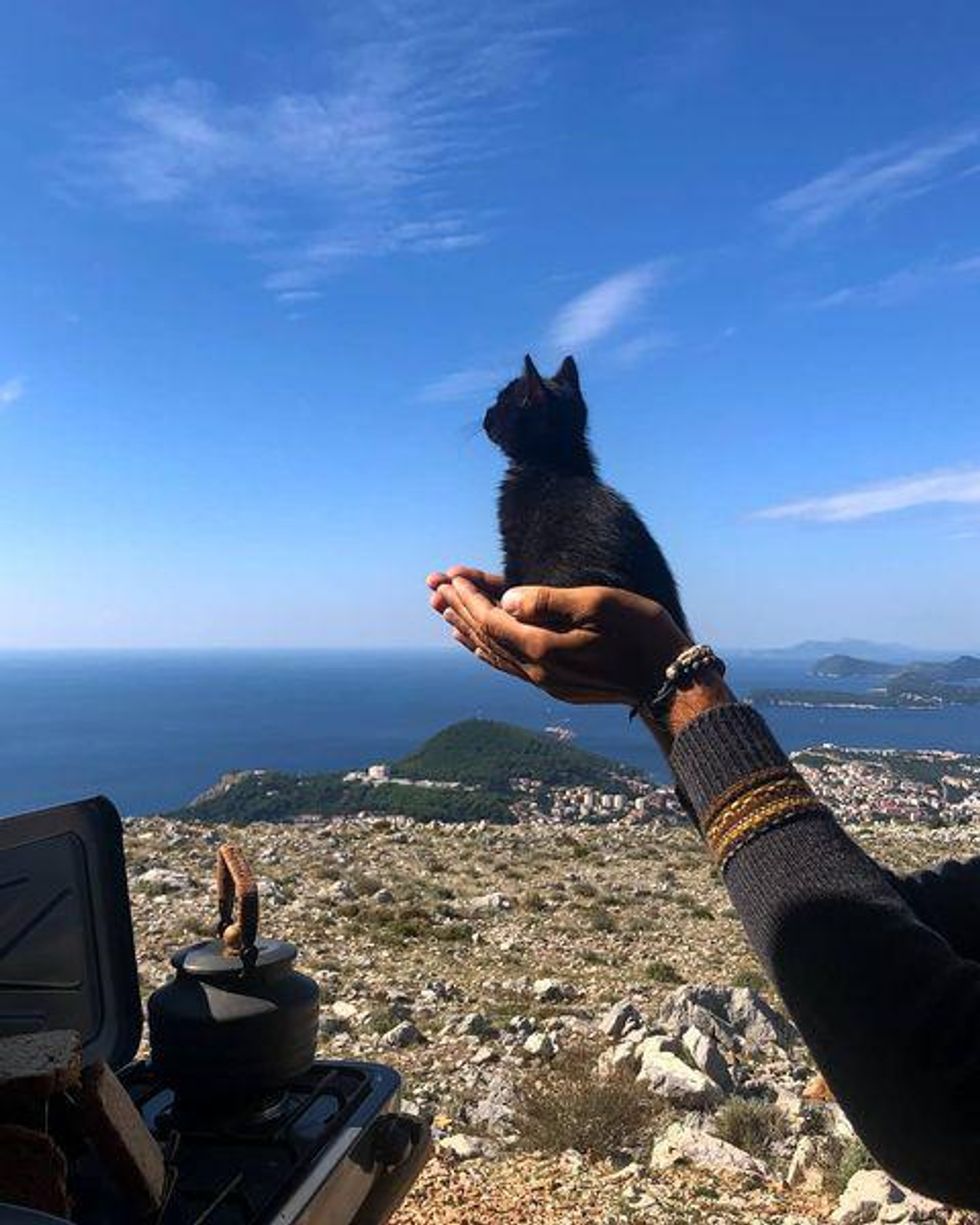 @nosameday
The kitten has traveled through eight countries with her family over the months. She is up for any adventure with her loving humans, and always cuddles up to them at the end of day, purring herself to sleep.
@nosameday
Molin wakes up at seven in the morning and jumps around the bed, acting as the designated alarm clock. She brings her toys to the bed, wanting to play. When the window shades are lifted, she will watch the world outside, basking in the gentle morning sun until she falls asleep again.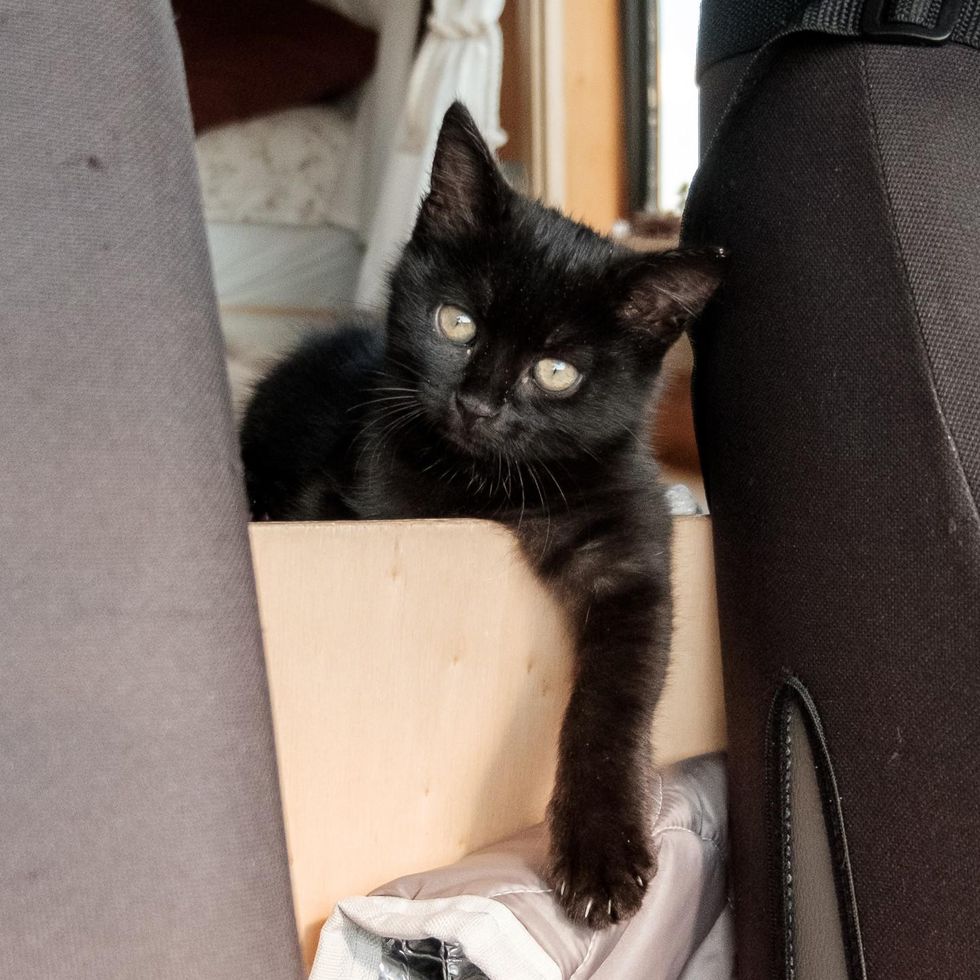 Molin the little panther kitty@nosameday
"This little cat shows us that she trusts and loves us every day, and that she is infinitely grateful that we took her in. She's changed our journey in many ways, and made it more meaningful. We are so lucky that she chose us as her humans."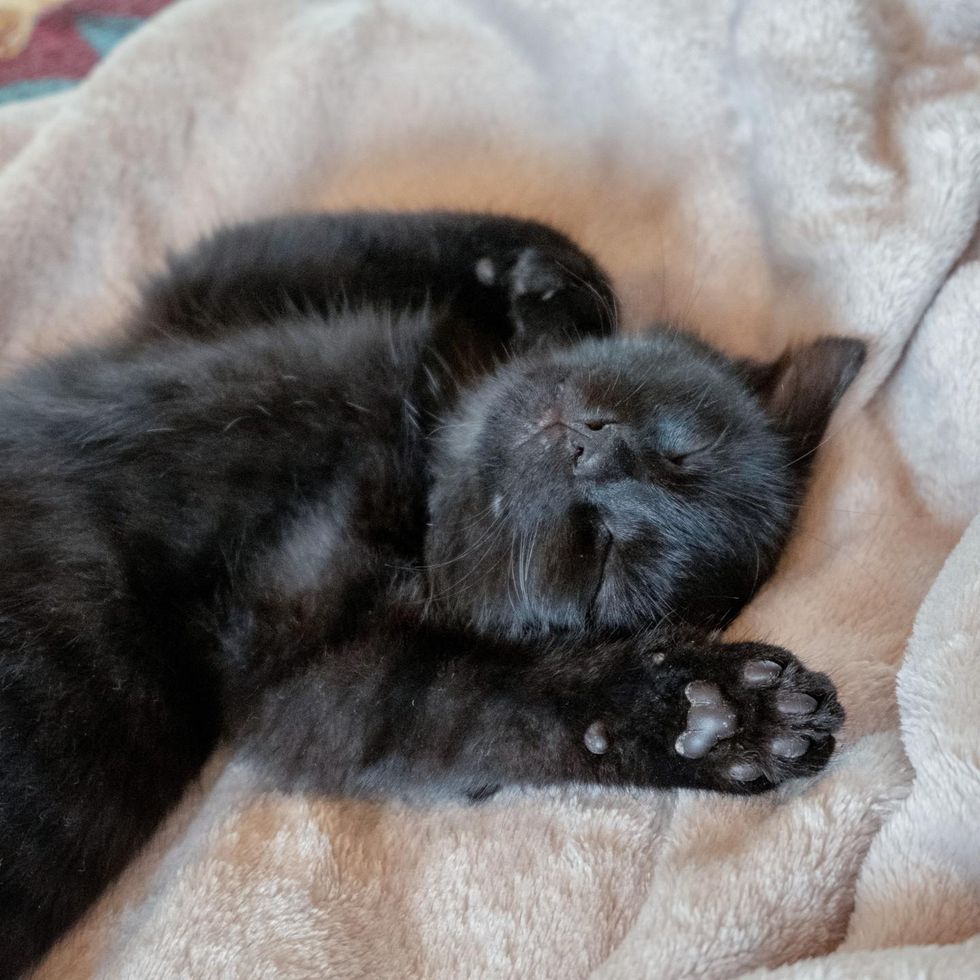 @nosameday
Share this story with your friends. Follow Molin and her adventures on Instagram @nosameday.
Related story: Kitten Found on Busy Road Climbs onto Rescuer's Shoulder and Her Life is Forever Changed