Two brothers went for a jog but ended up finding a kitten who followed them to work.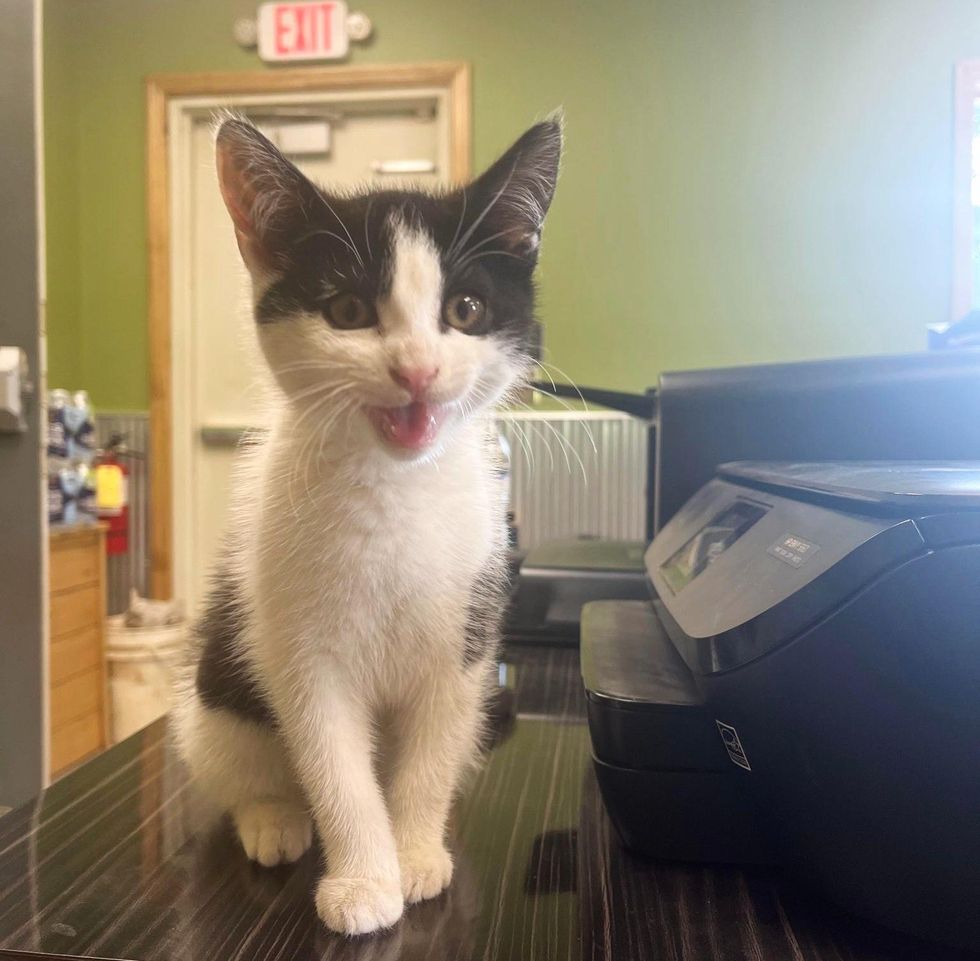 Pippit the kittenTucker Fisher
It was just another day when Tucker Fisher and his brother went for a jog by the lake during their lunch break. But this time, their routine was interrupted by an unexpected feline friend.
When they came back to their parking lot, they spotted a tiny black and white kitten hiding underneath a car. "She was shy at first, but once my brother called her, she slowly made her way over to him," Tucker shared with Love Meow.
After a few inspecting sniffs, the kitten let her guard down completely and turned into a love-bug. She walked over to Tucker, climbed up his legs, and wouldn't let him leave her.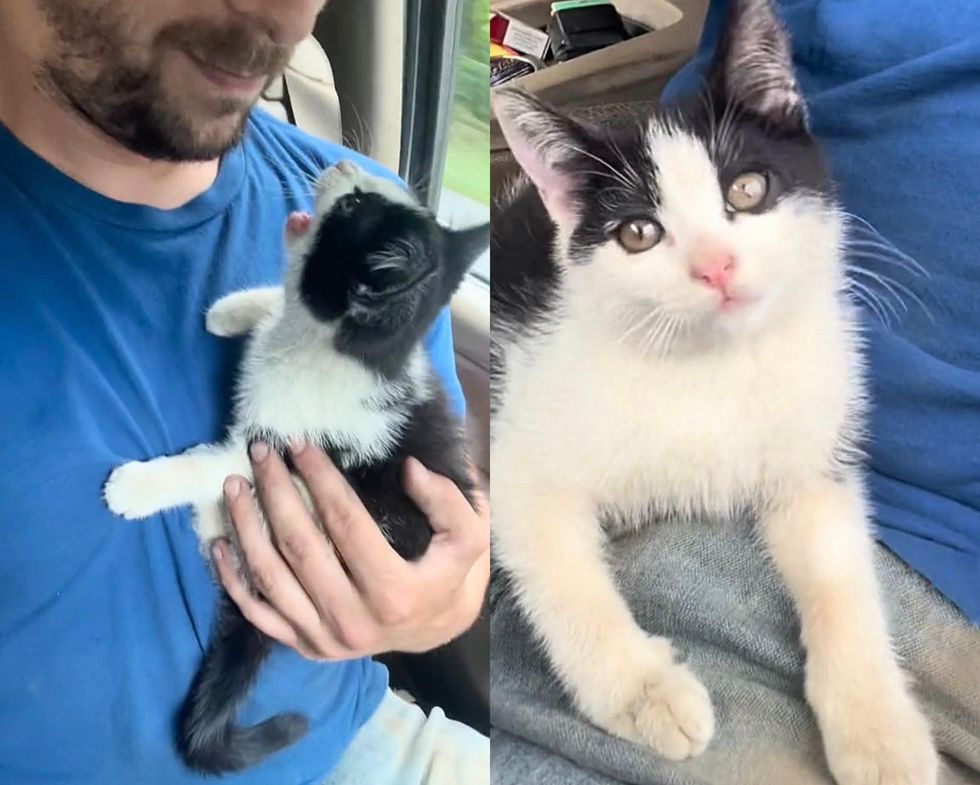 She was found at a parking lot hiding underneath a carTucker Fisher
They couldn't find a mother cat or other kittens, and believed that she had been abandoned at the parking lot. The kitten was very hungry and clinging to them for dear life.
The two brothers couldn't leave the little one to fend for herself and decided to bring her home. She curled up comfortably and fell asleep on a warm lap during the car ride.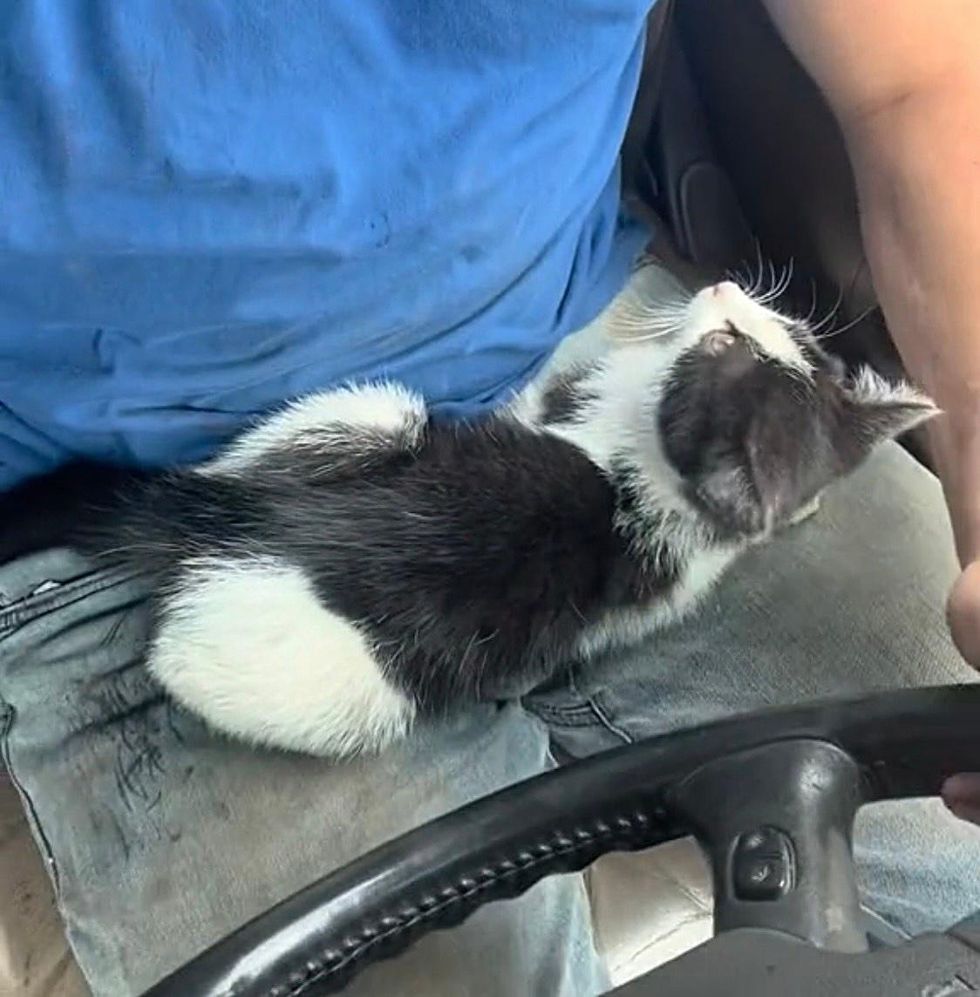 Tucker Fisher
When Tucker and his brother headed back to work at their welding shop, the kitten insisted on coming along. "She came to the shop, drank some water, ate some food, crawled up my leg to the desk and fell asleep in my brother's hat," Tucker told Love Meow.
Everyone at the shop was smitten with the kitten whom they named Pippit. They put a post-it note on the hat, and dubbed her their very own Emotional Support Kitty. "She's been attached ever since."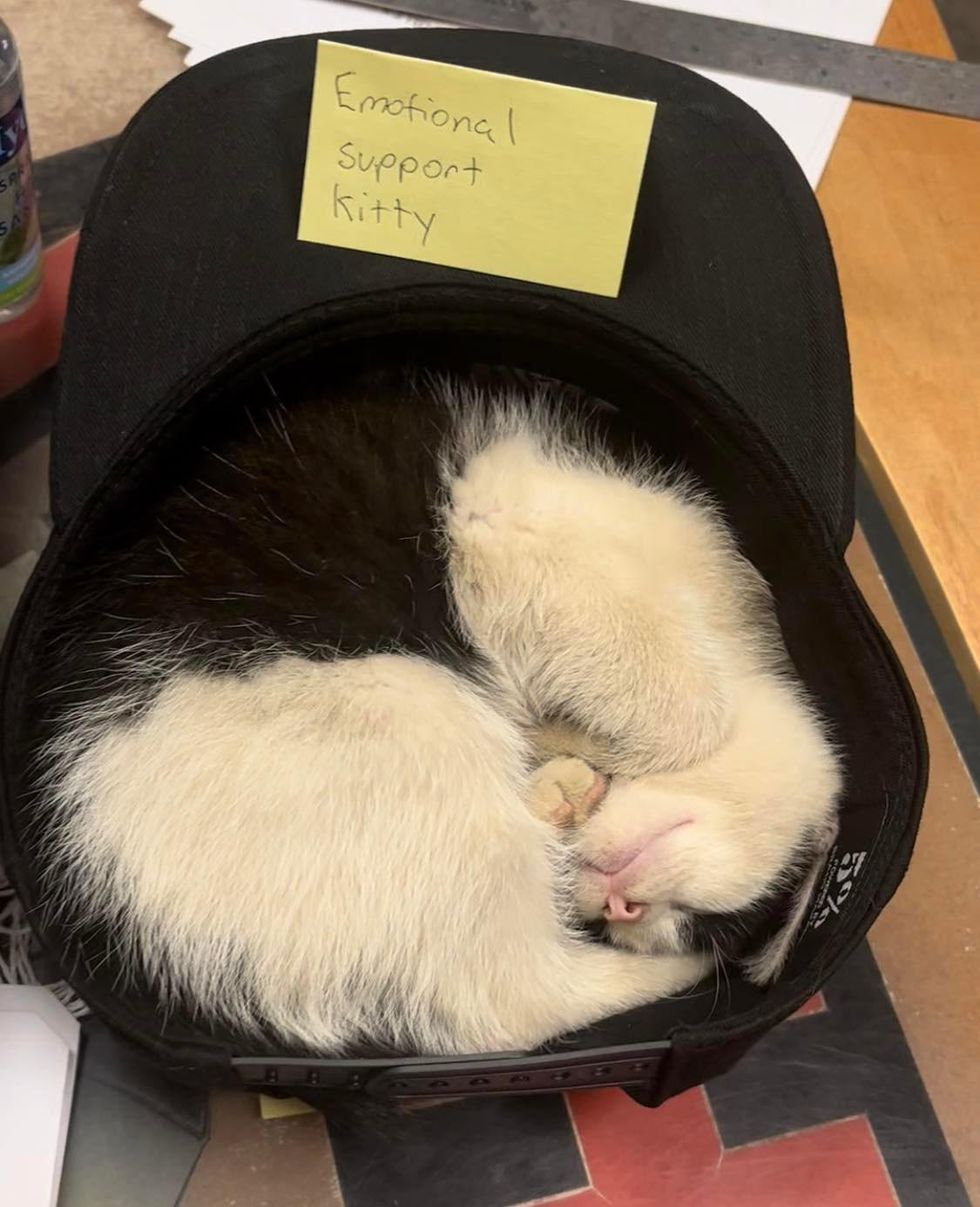 Pippit found her favorite napping place in Tucker's brother's hatTucker Fisher
"We bring her to our shop every day to hang around the office with us. She loves to get the zoomies and fly around on our desk, attack our pencils and markers when we are writing."
Pippit likes to roam around the place, jump on people's laps, and wrestle their feet under the desks. She has a voracious appetite, and after inhaling every meal, she goes back to her favorite napping spot, the trusty hat, for a food-coma snooze.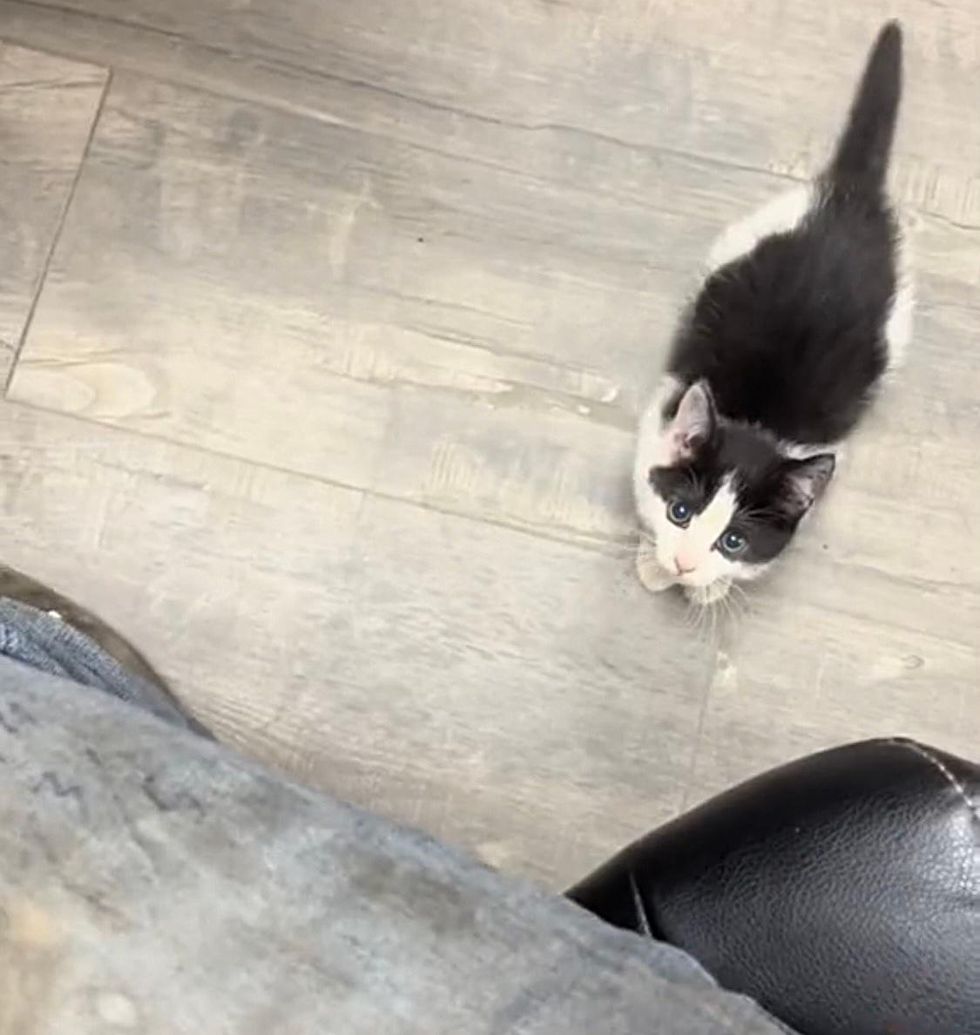 She likes to climb up her people's legs for attention and playTucker Fisher
Pippit is now the official shop cat and has been "helping" every customer that comes through the door. She offers her cutest meows as well as feline support. "As soon as our door opens, she walks up to greet everyone that walks in. She is our official little mascot."
She makes sure that her people get a dose of her love and attention throughout the day. Work can wait when cuddling is in session.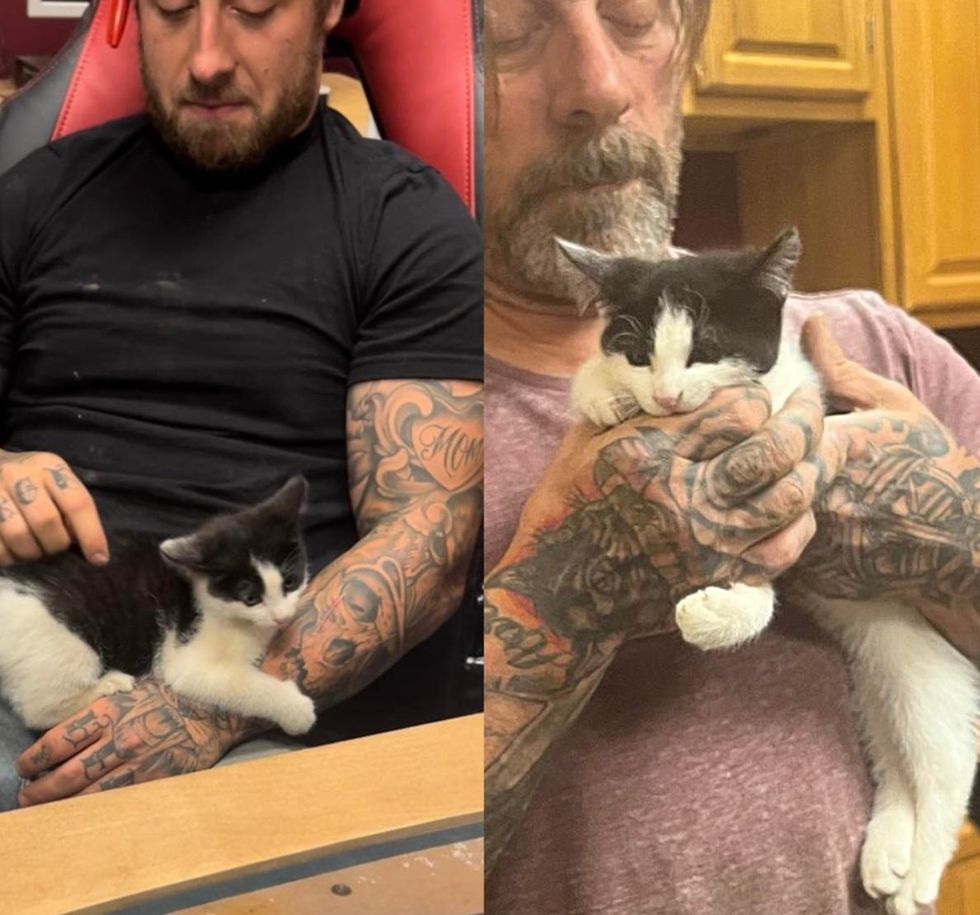 She is a little mischief-maker and offers lots of cuddles to everyone at the shopTucker Fisher
"We've had so many people come in and see her sleeping on one of our laps and say, they'd never guessed we were cat people. But we love her. (At home), she gets along great with her three other rescue siblings as well."
Pippit may be little but she certainly knows how to rule the roost with her larger-than-life personality and sassy cattitude.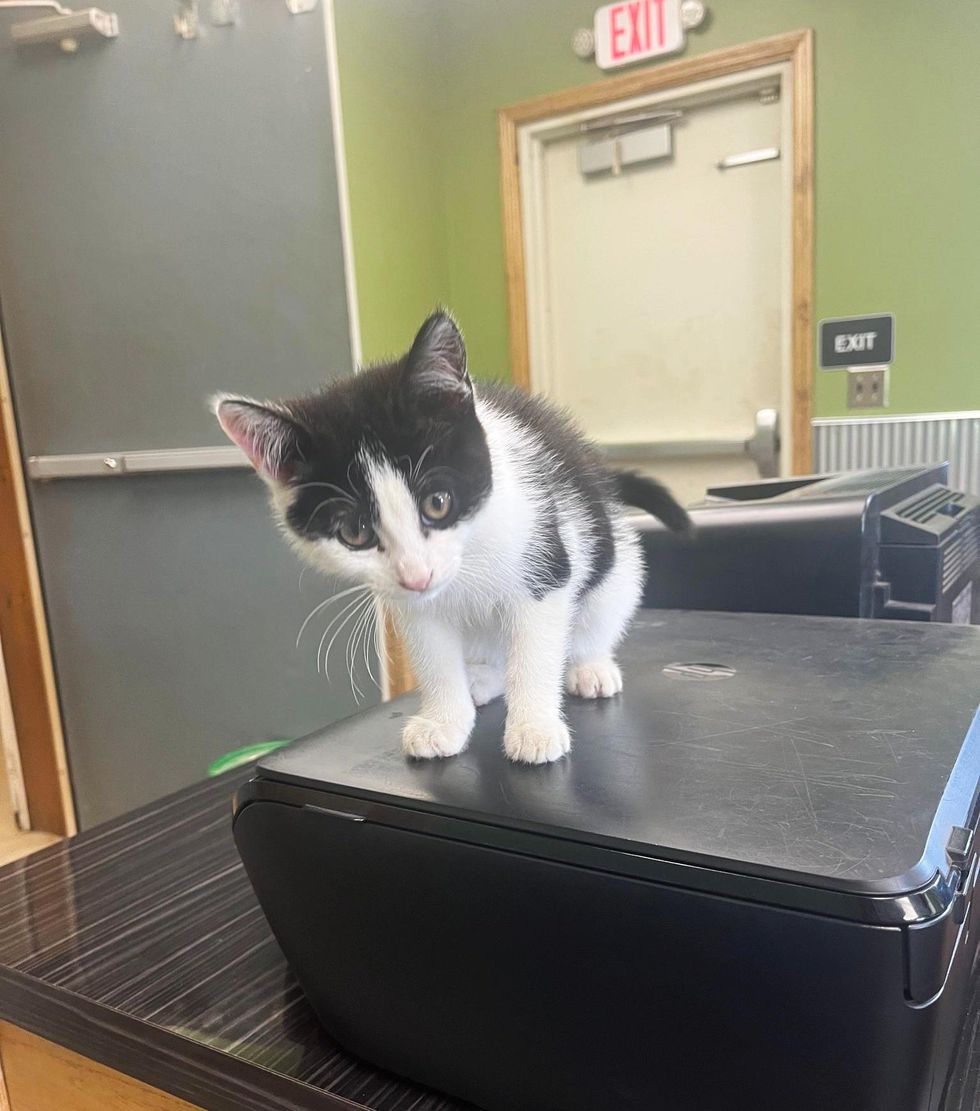 Pippit the supervisorTucker Fisher
Tucker and his brother went for a jog that day and ended up finding the perfect shop cat who brings endless joy and laughter to everyone at work.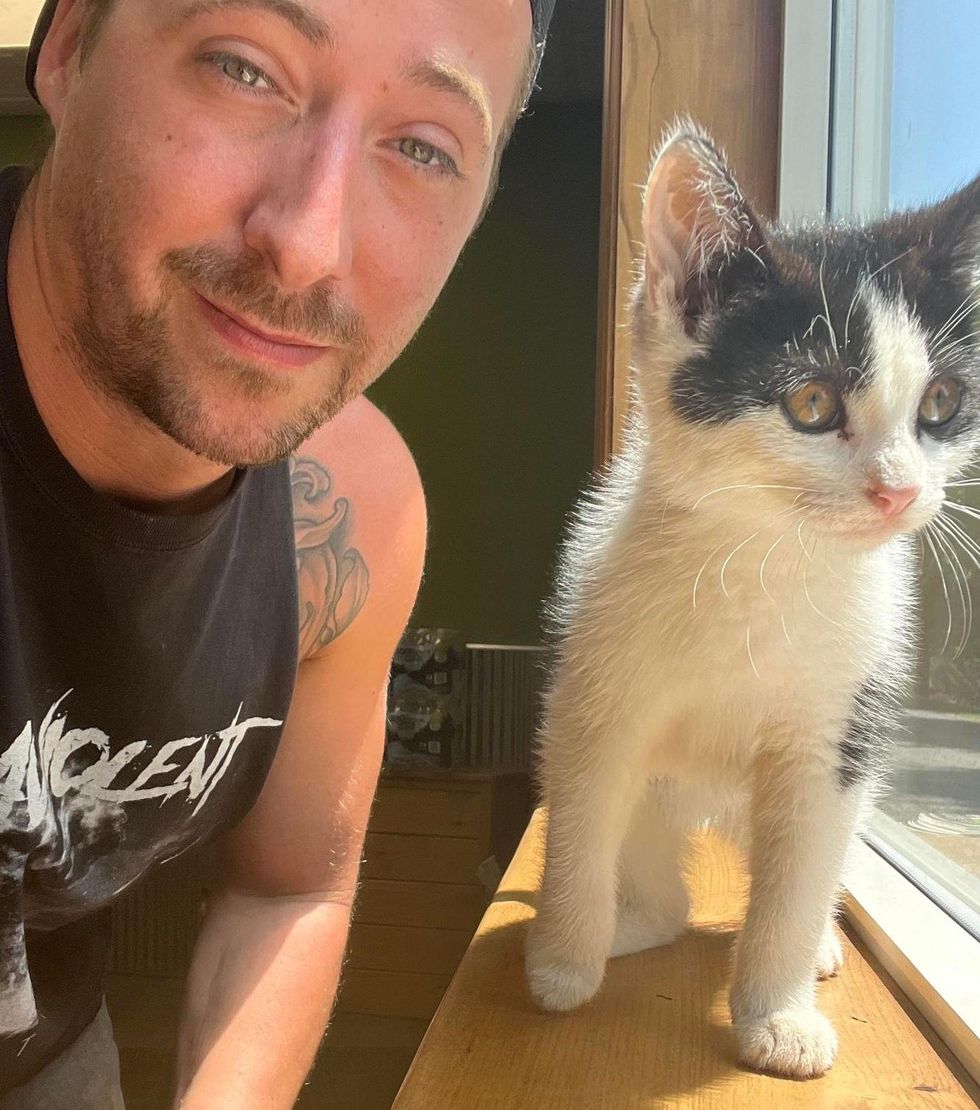 Tucker Fisher
Share this story with your friends.
Related story: Two Kittens Wander Up to a House, Walk into Carriers and Ready to Leave the Streets Behind