A cat who has been in and out of the shelter, hopes to find a family willing to help her through thick and thin.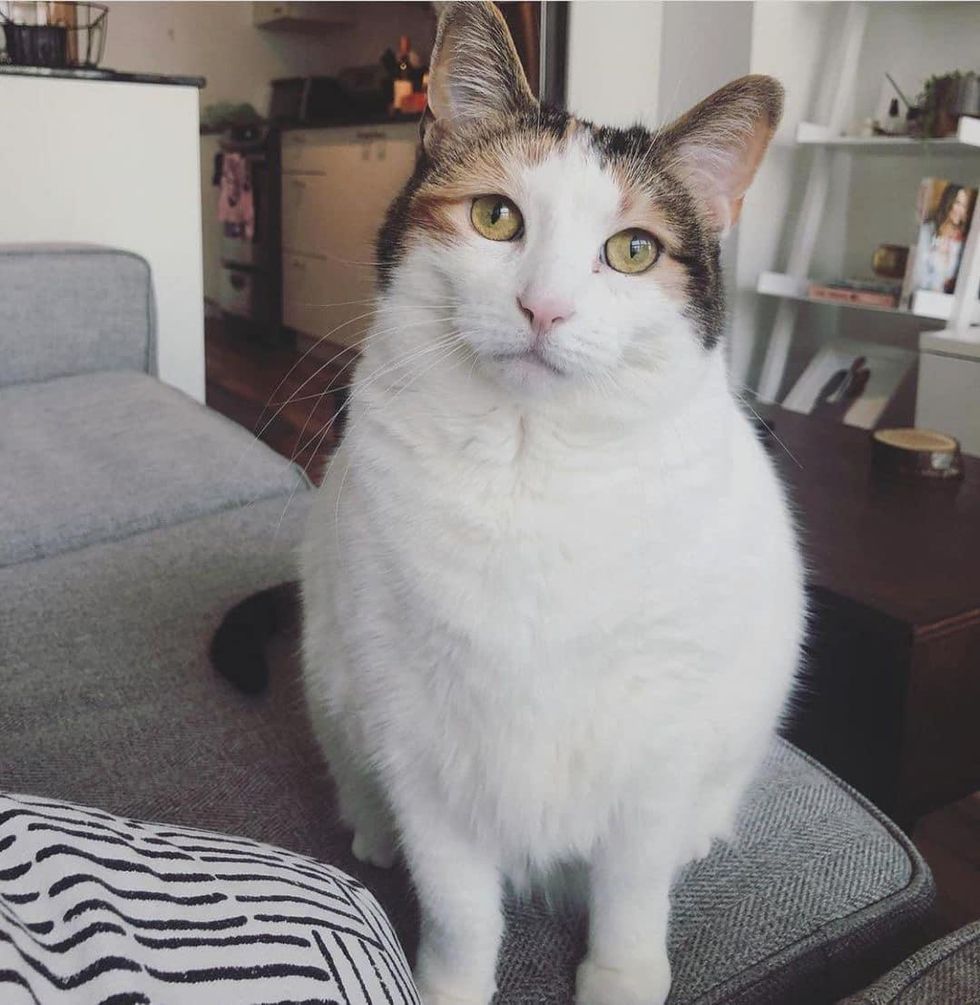 Lily the calico catSalty Animal Rescue
Lily the calico cat was 3-4 years old when she was surrendered to Hamilton Animal Services in Ontario, Canada. Katelyn and Karly Saltarski, co-founders of Salty Animal Rescue, took her in with open arms.
"She was rehomed for urinating outside of the litter box. The previous owners felt it may be because she was harassed by their other cat," the rescue wrote.
Lily was a bit shy at first, but once she was comfortable, she warmed up to volunteers and began to seek affection. She was adopted to a second home, but only to be returned over a year later.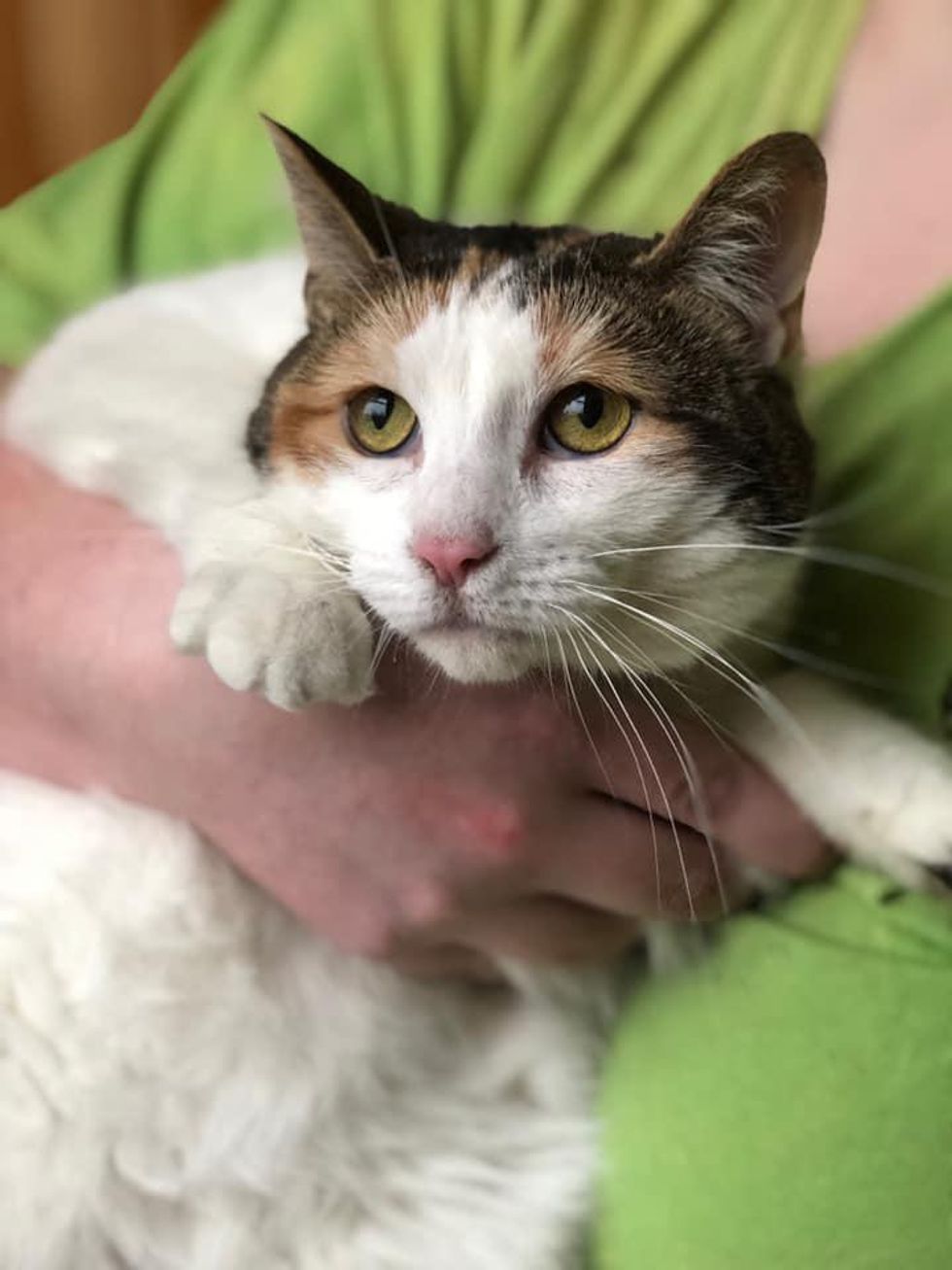 She was surrendered to a shelter because of her litter box issueSalty Animal Rescue
"Her litter box issue has continued and her adopters feel she would be better suited for a different family. Unfortunately, this is our most common reason for people rehoming cats," the rescue shared.
"Lily is five years old now. This being her second rehoming, she deserves the best forever home."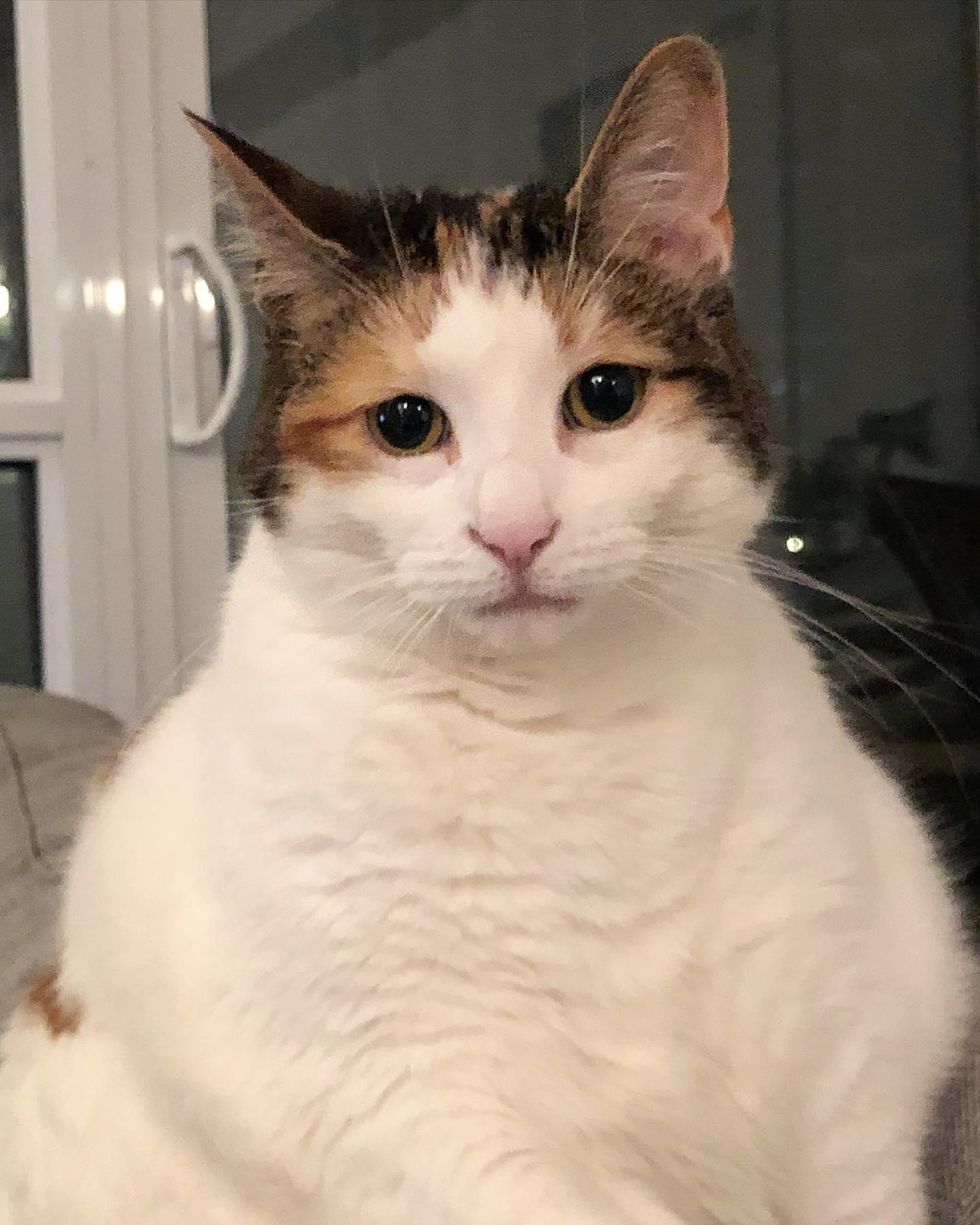 After being adopted over a year ago, she was recently returned and is now looking for a new home the second timeSalty Animal Rescue
Lily is a simple cat who likes to cruise around, find her people, and then lie on her back for chin and belly rubs. She wants to have all the attention to herself as the only 4-legged animal in the house.
She just needs a bit of understanding and patience from a loving family who is willing to take her in for the long haul.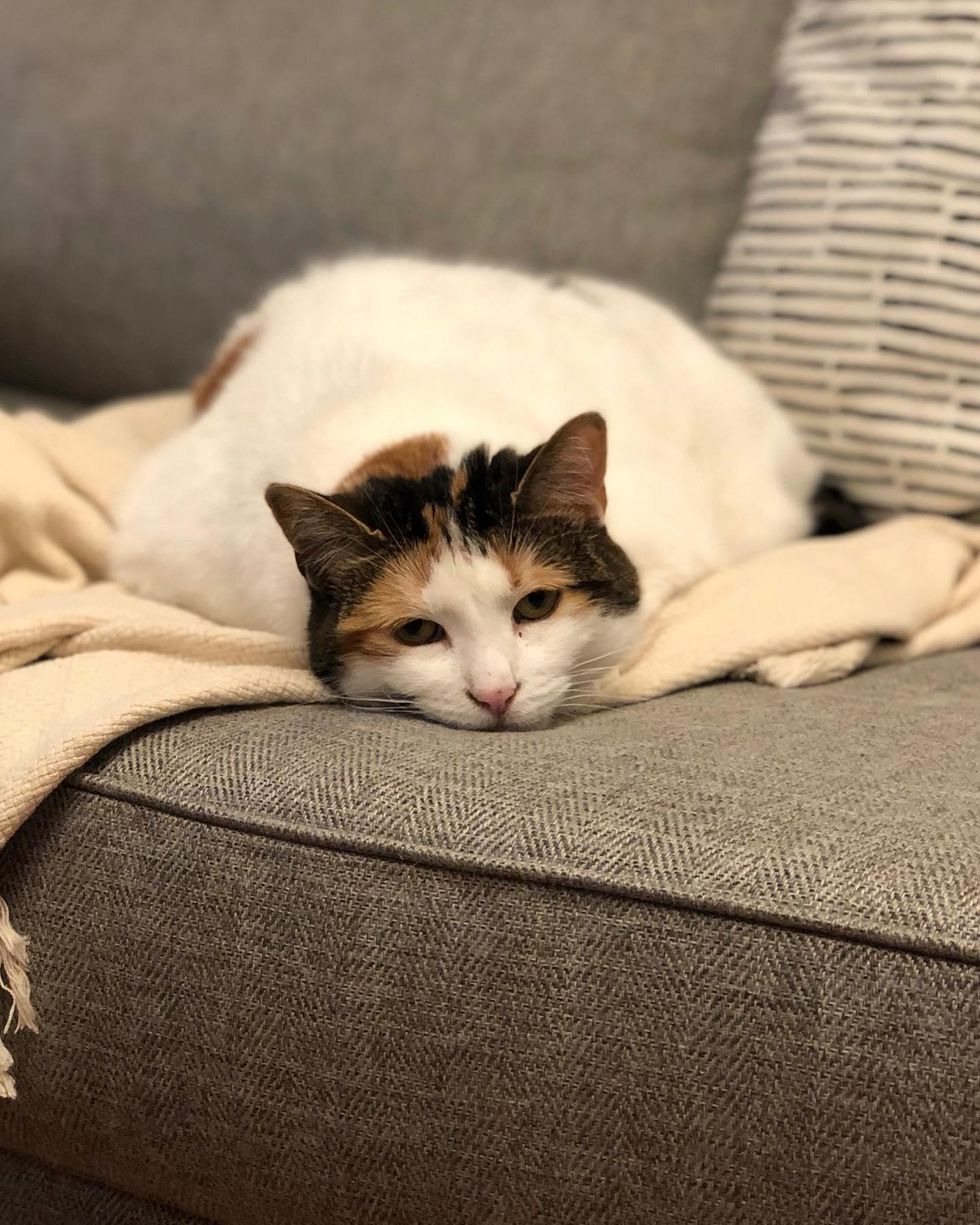 Lily loves to be the center of attention and the only cat in the houseSalty Animal Rescue
"Lily can sometimes have the Calico cattitude but once she's comfortable in her surroundings, she's the sweetest fluffy chonk," the rescue shared.
"She's your average lazy house cat and when she isn't busy making biscuits, she loves to spend her time snuggling and laying around waiting for a pet or two."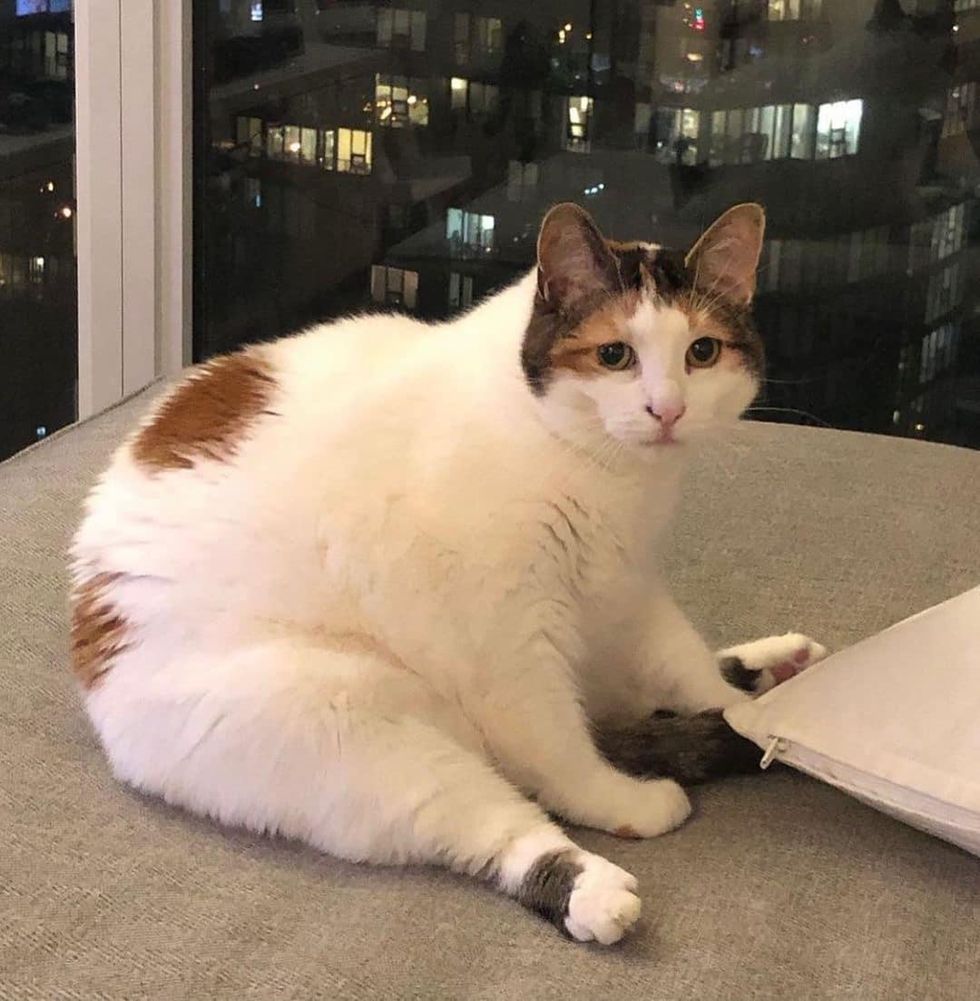 She follows her people and likes to be near themSalty Animal Rescue
Lily enjoys being in a quiet environment where she can relax and knead away on a soft blanket.
She is a purr machine and a professional lap cat who will gladly flop on your legs and hang out with you all afternoon. One of her favorite pastimes is watching bird videos on a computer with her human friends.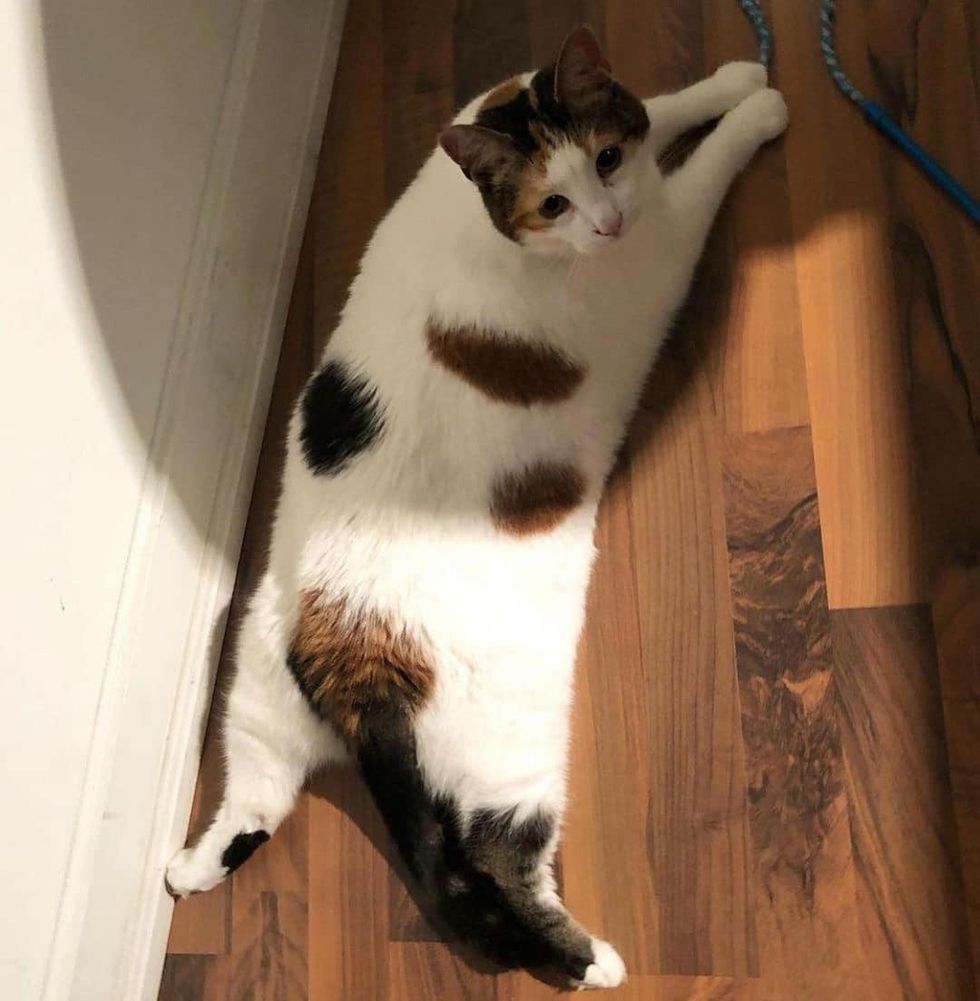 Salty Animal Rescue
The rescue believes that with some trial and error, it is possible for Lily's littler box issue to become less frequent and even resolve.
"Lily came to us quite overweight and we are hoping with some work, she can keep shedding those extra pounds. This may even help with the litter box issue too!"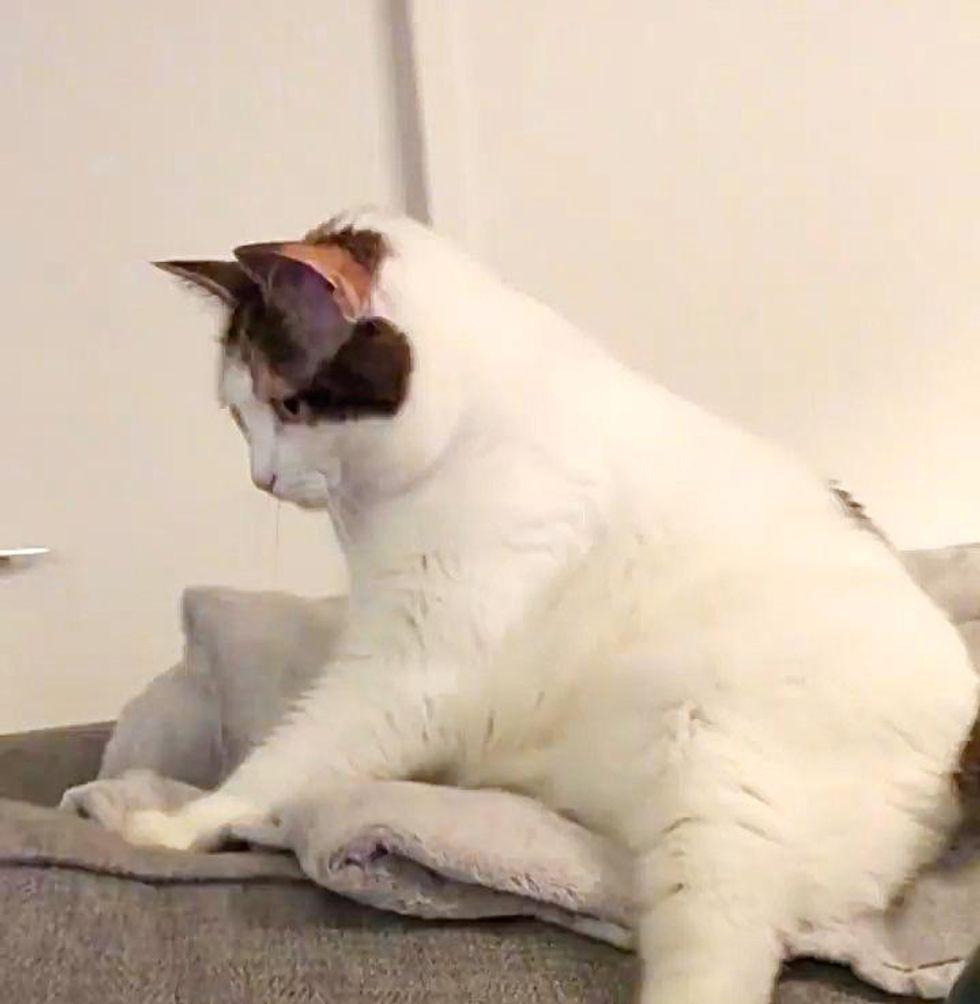 She is an expert biscuit makerSalty Animal Rescue
After being in and out of the shelter a couple times, Lily is more than ready to find her happily ever after.
"She deserves a forever home where they are willing to help her through any of her issues and accept her as she is, a typical kitty."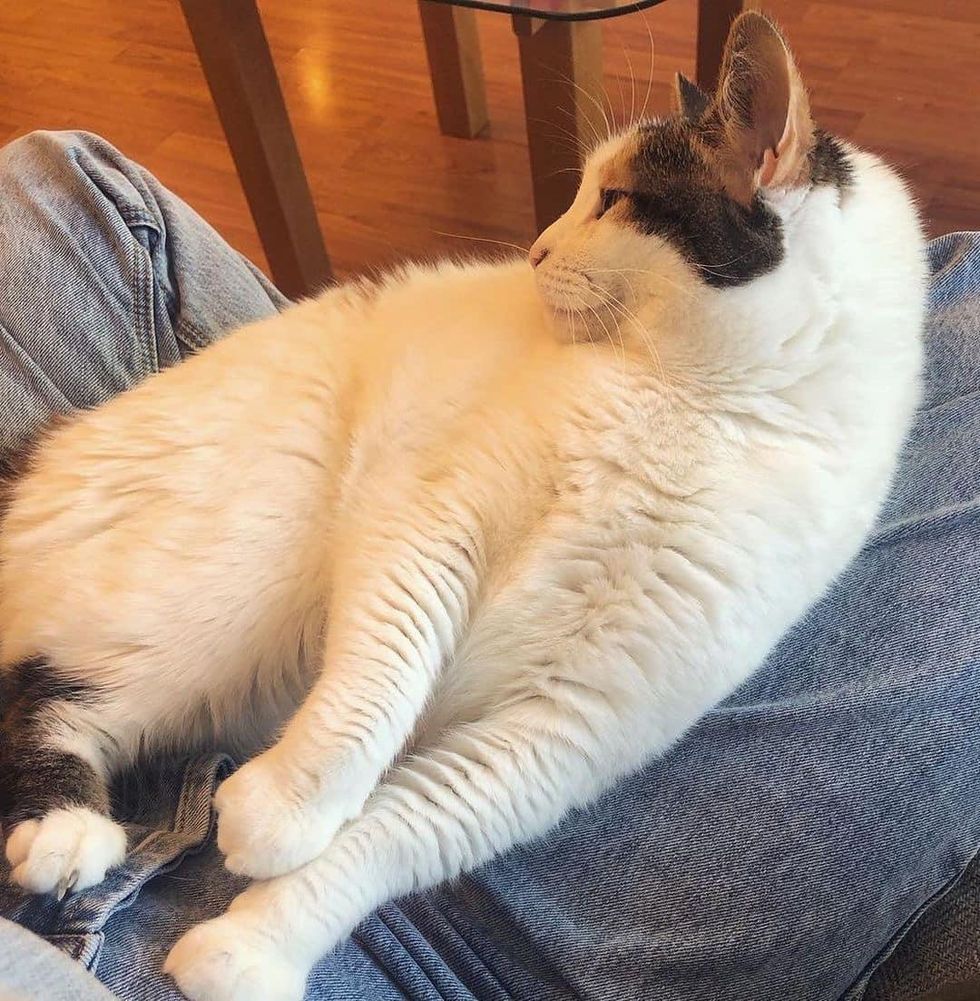 Lily the professional lap kittySalty Animal Rescue
Share this story with your friends. Follow updates on Lily the calico (based in Dundas, Ontario, Canada) and Salty Animal Rescue on Facebook and Instagram.
Related story: Stray Kitten Follows Family Home and Dives into Their Embrace When They Get Her Off the Streets