A kitten held onto the person who gave her a chance at life, and became an affectionate little hugger.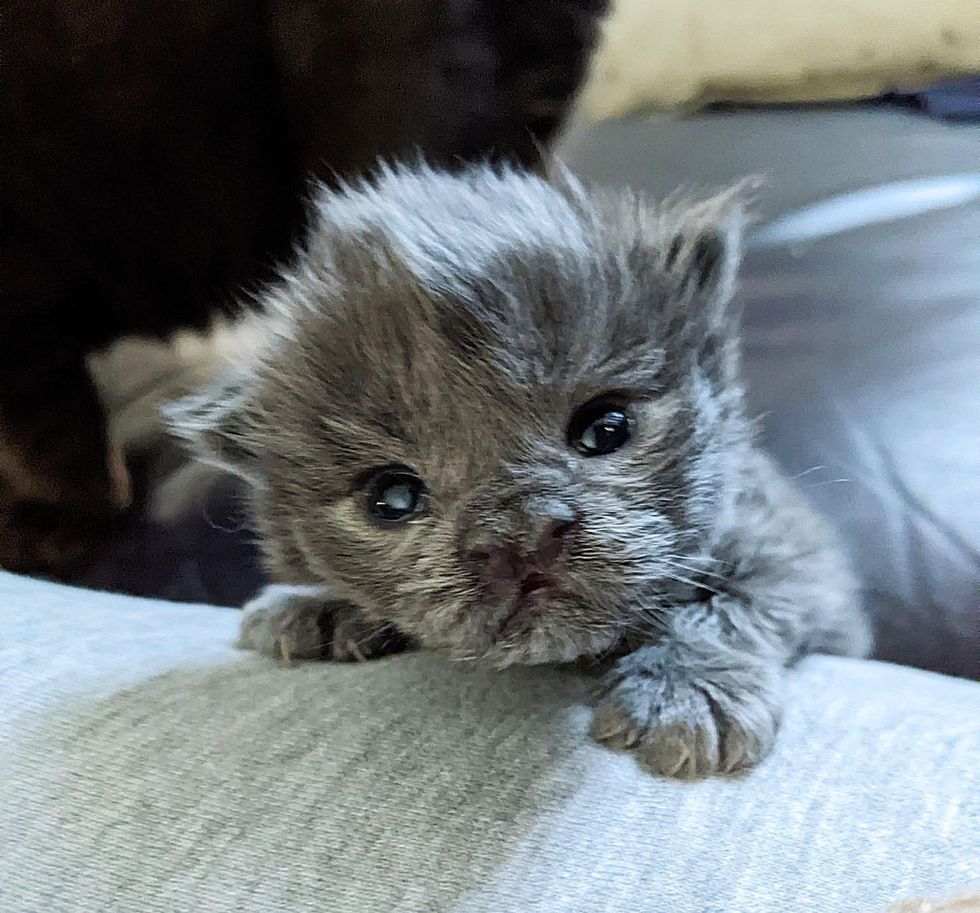 Bonsai the kittenFriends for Life Rescue Network
Jacqueline DeAmor, founder of Friends for Life Rescue Network, was contacted about a pint-sized kitten with a cleft nose, needing critical care.
She immediately offered to help and drove four and a half hours to pick up the kitten. The little ball of fur, Bonsai, was born with a cleft nose and mouth, but a normal palate. She was smaller than the size of a palm and vulnerable at her age.
Jacqueline was determined to help her thrive despite whatever challenges there might be. "Cleft nose babies often have other congenital defects so we will be monitoring for those as well," she said.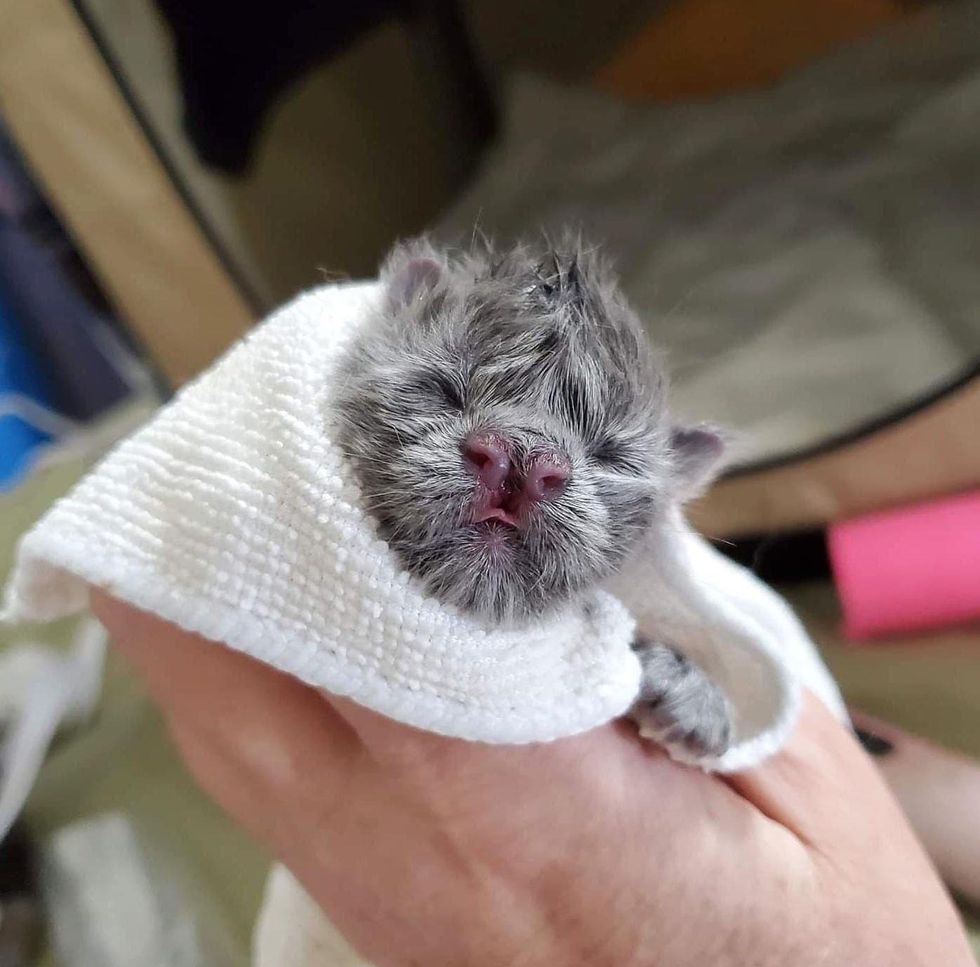 She was born with a cleft nose and mouthFriends for Life Rescue Network
Bonsai was stable for the first few days with round-the-clock care. Then suddenly things took a turn, and she deteriorated and had to be placed in intensive care.
"We believe she burped up formula in her sleep and accidentally aspirated. She ended up with pneumonia," Jacqueline shared with Love Meow.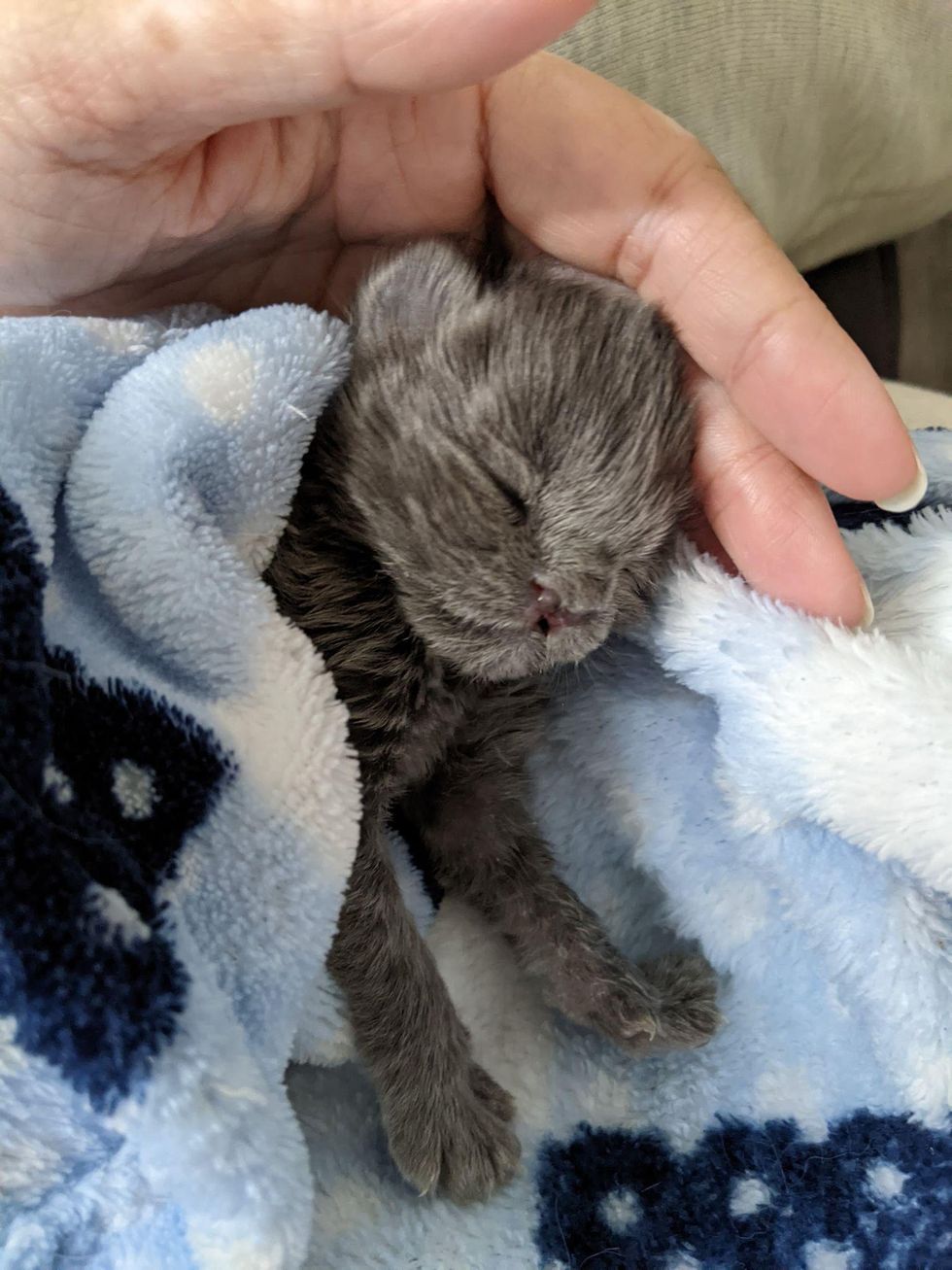 Friends for Life Rescue Network
Volunteers rushed to bring an oxygen concentrator to assist the kitten with her breathing. "She slowly went from breathing heavily to calmly over the course of hours. Then, she started to hold her body stronger."
"Finally, she showed interest in latching. We were able to stabilize her in an oxygen and incubator combo."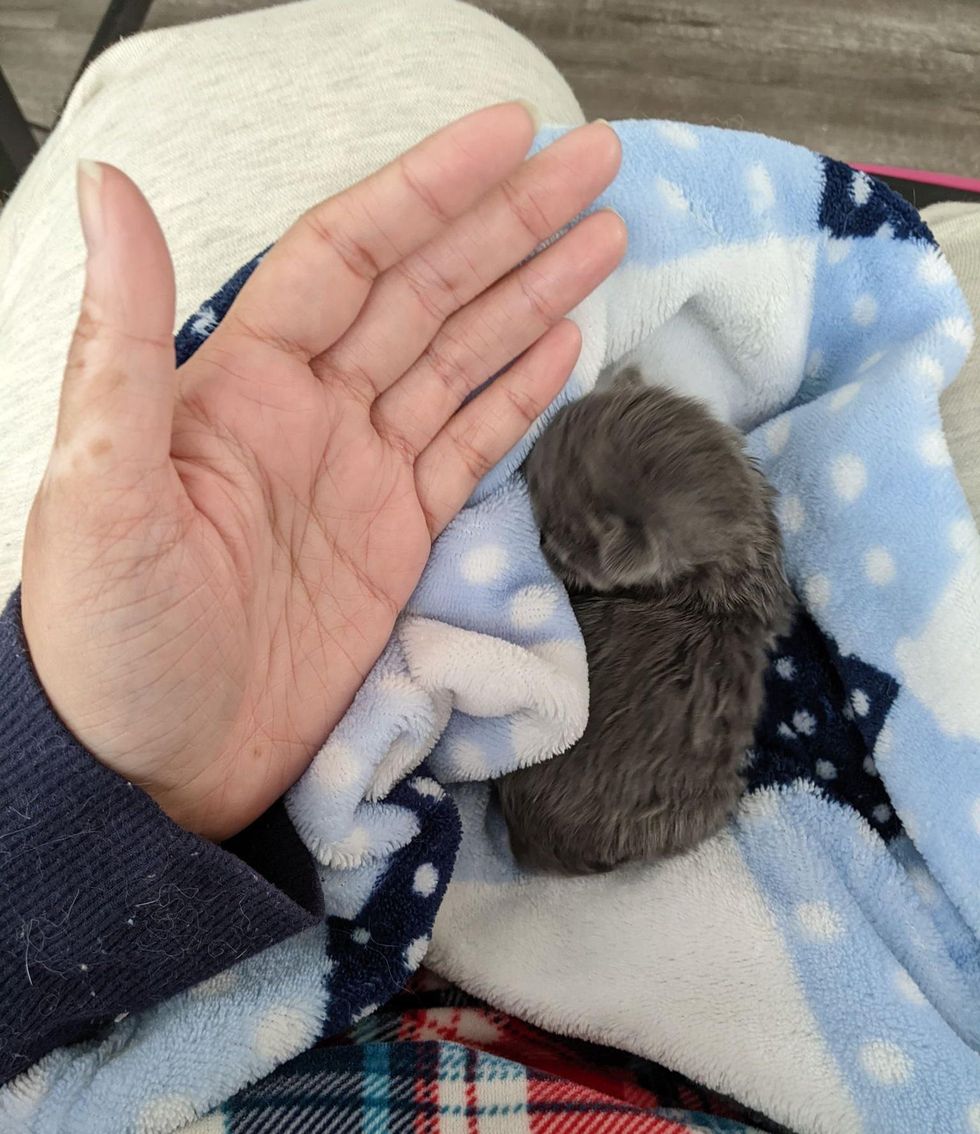 She was smaller than the size of a palmFriends for Life Rescue Network
Little Bonsai bounced back with the help of volunteers and plenty of TLC. When she turned one week old, everyone at the rescue cheered and celebrated her incredible milestone.
Not only was she eating and growing like a champ, but also she discovered her penchant for hugging.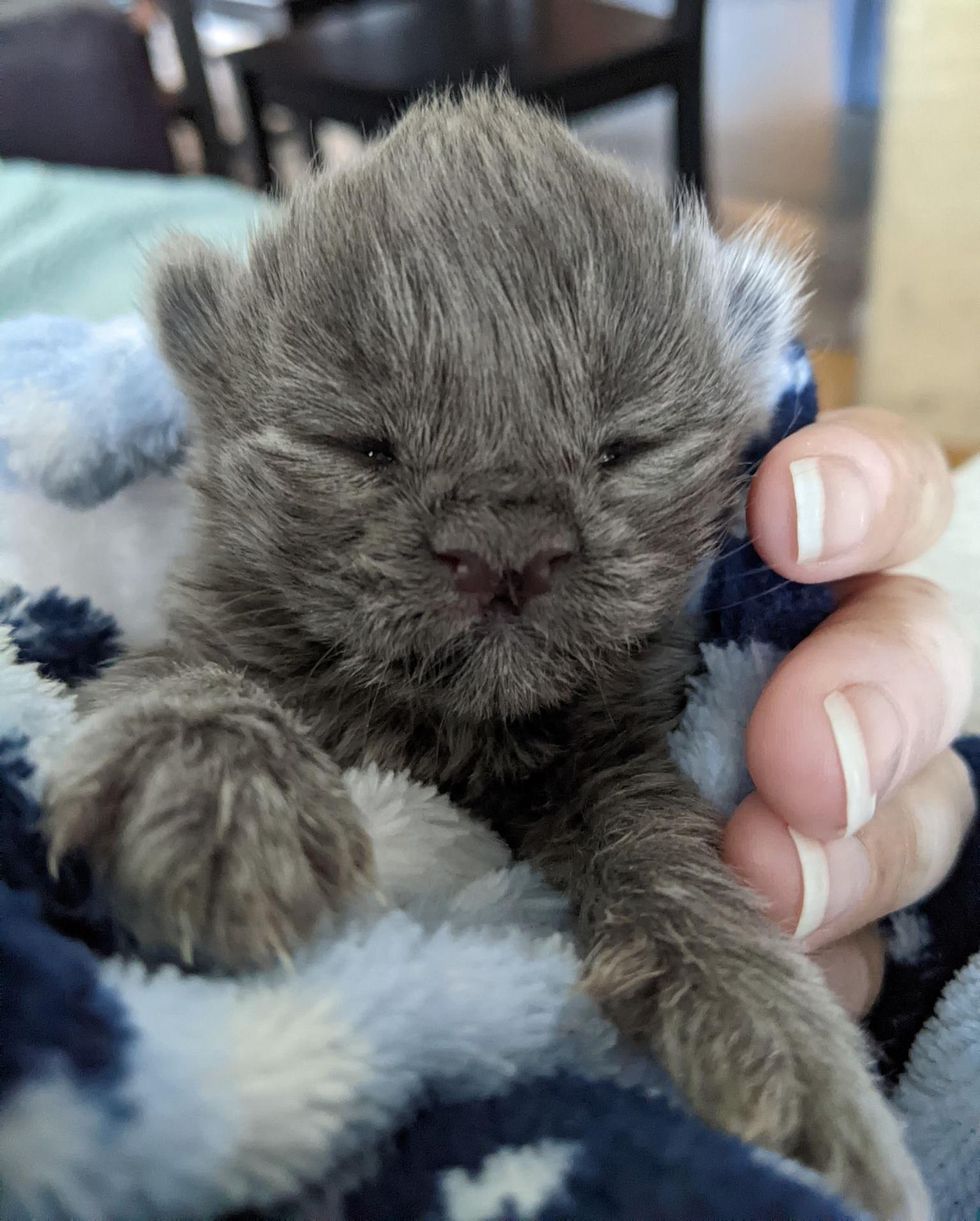 She opened her eyes to see for the first timeFriends for Life Rescue Network
"She is by far the sweetest little baby. After her milkies, we do lots of cuddles as it seems to help her burp while being pet. She loves to groom my face and hold my face with her paws," Jacqueline told Love Meow.
Bonsai may be small but is equipped with a loud purr motor. She switches it on whenever she is with her humans or finds soft things to knead on, as she is the queen of making biscuits.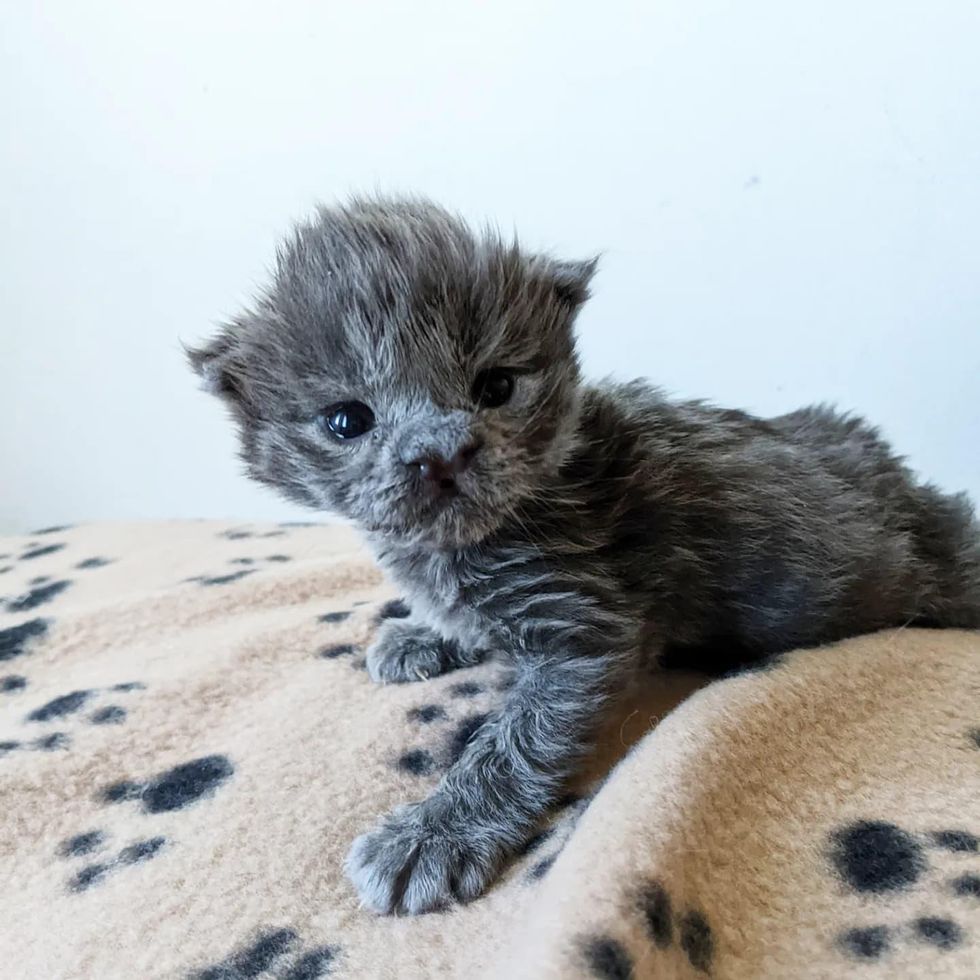 Bonsai at around two weeks oldFriends for Life Rescue Network
With a loving foster mom who caters to her every need, Bonsai is thriving and gaining weight and strength. She is starting to use her legs to walk and explore, and her big mittens to give the sweetest bear hugs.
She is getting curious about her surroundings and enjoys "supervising" her humans when they do chores.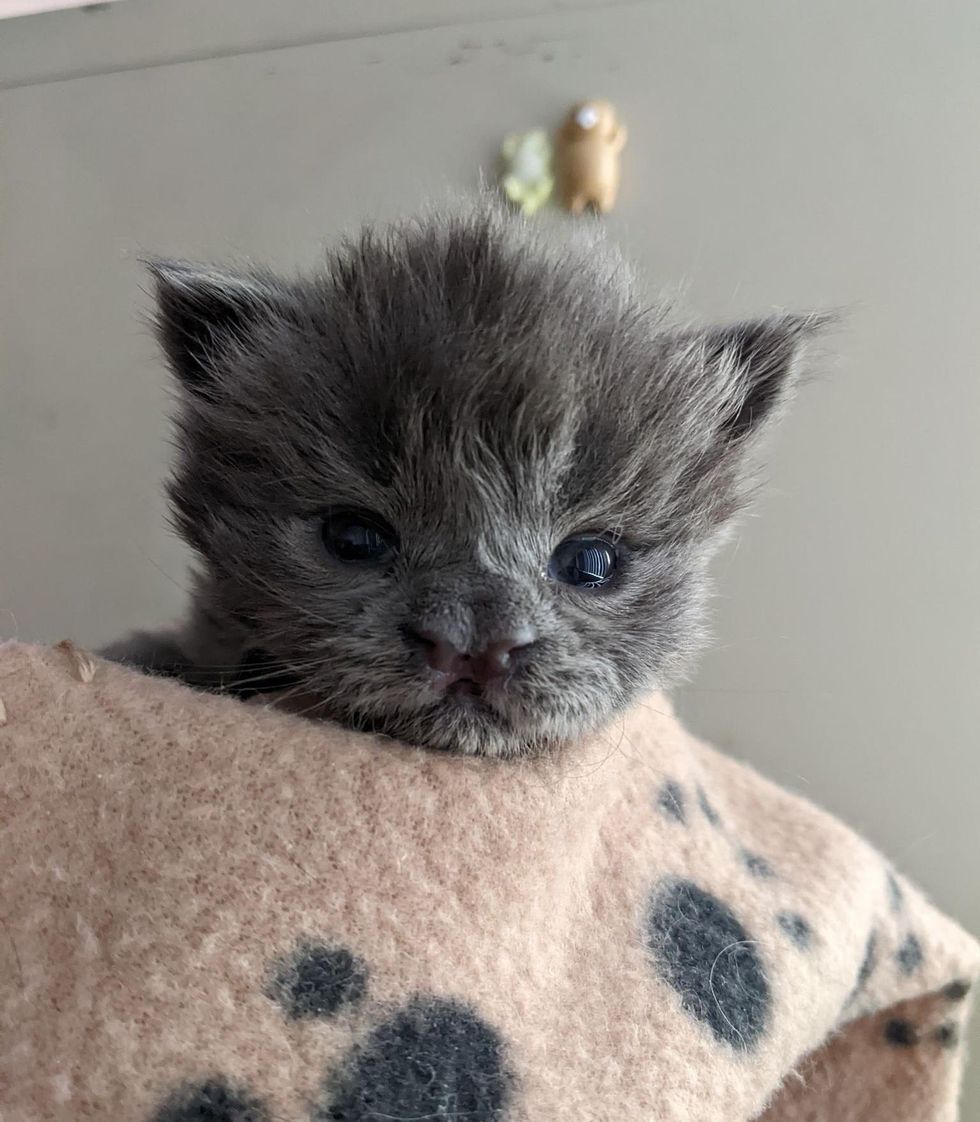 She loves being wrapped in a blanket like a purritoFriends for Life Rescue Network
When Bonsai is not wrapped in a blanket, purrito style, for intense cuddling, she is curled up snuggling with her people in their arms.
She has turned into a professional hugger and a full-time love-bug.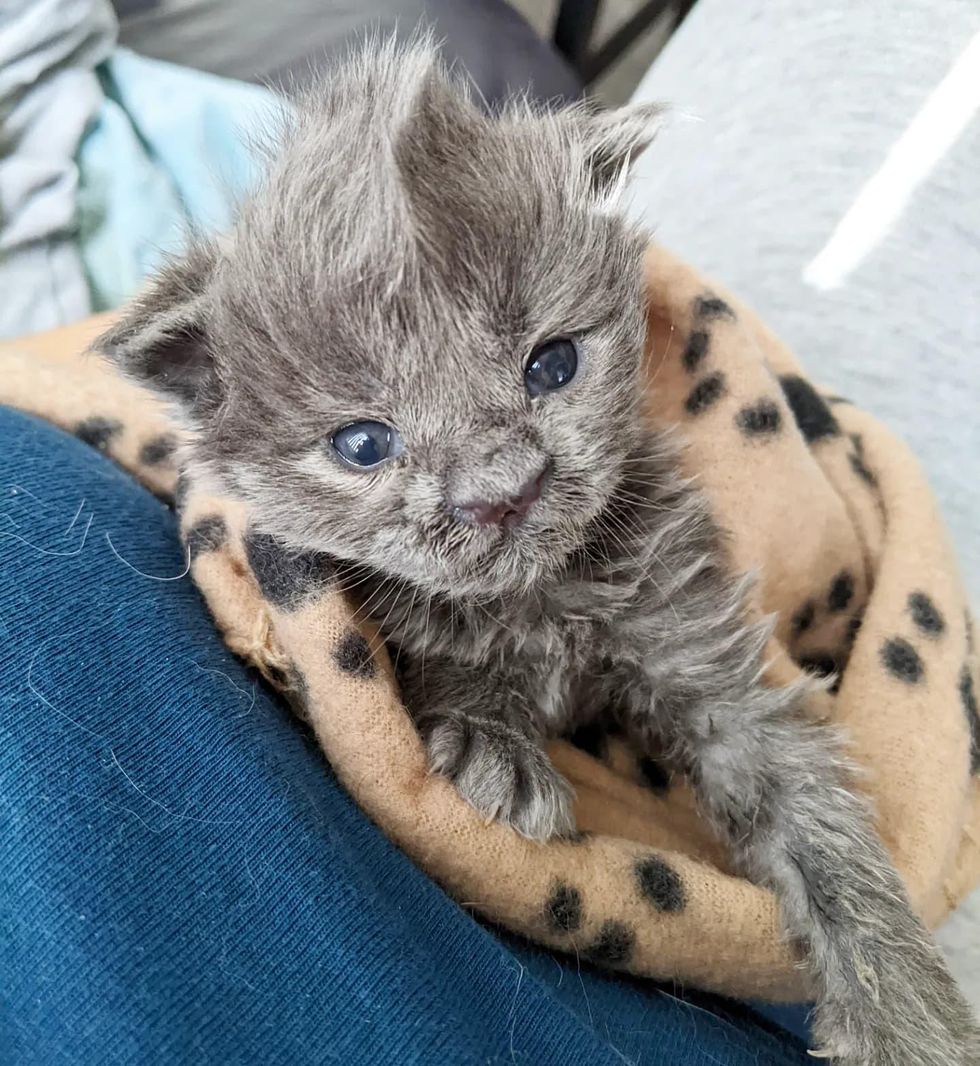 Bonsai is the sweetest little huggerFriends for Life Rescue Network
While Bonsai is getting bigger, her fluffy coat is growing out gloriously, forming the cutest little mohawk that she shows off with pride.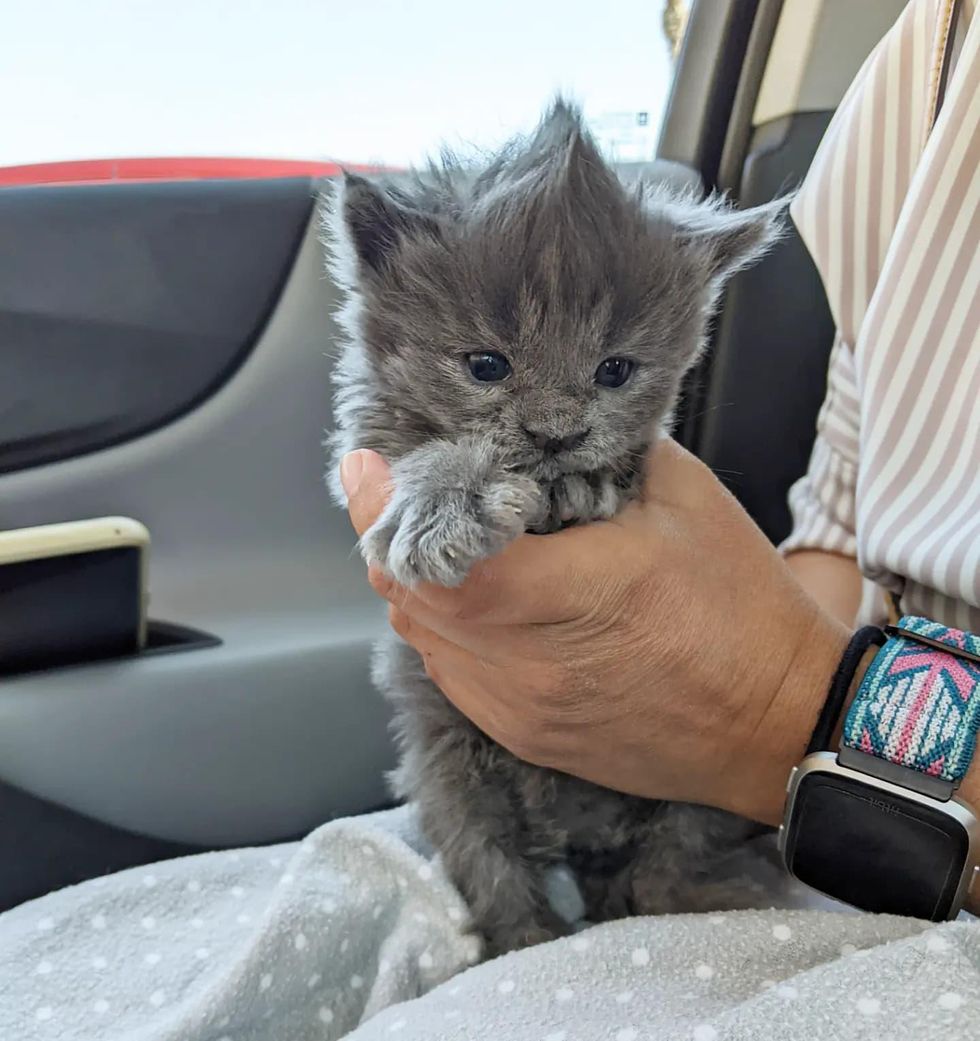 Friends for Life Rescue Network
Bonsai doesn't let anything slow her down despite a few initial hiccups. She is becoming more playful and affectionate, and her personality is emerging.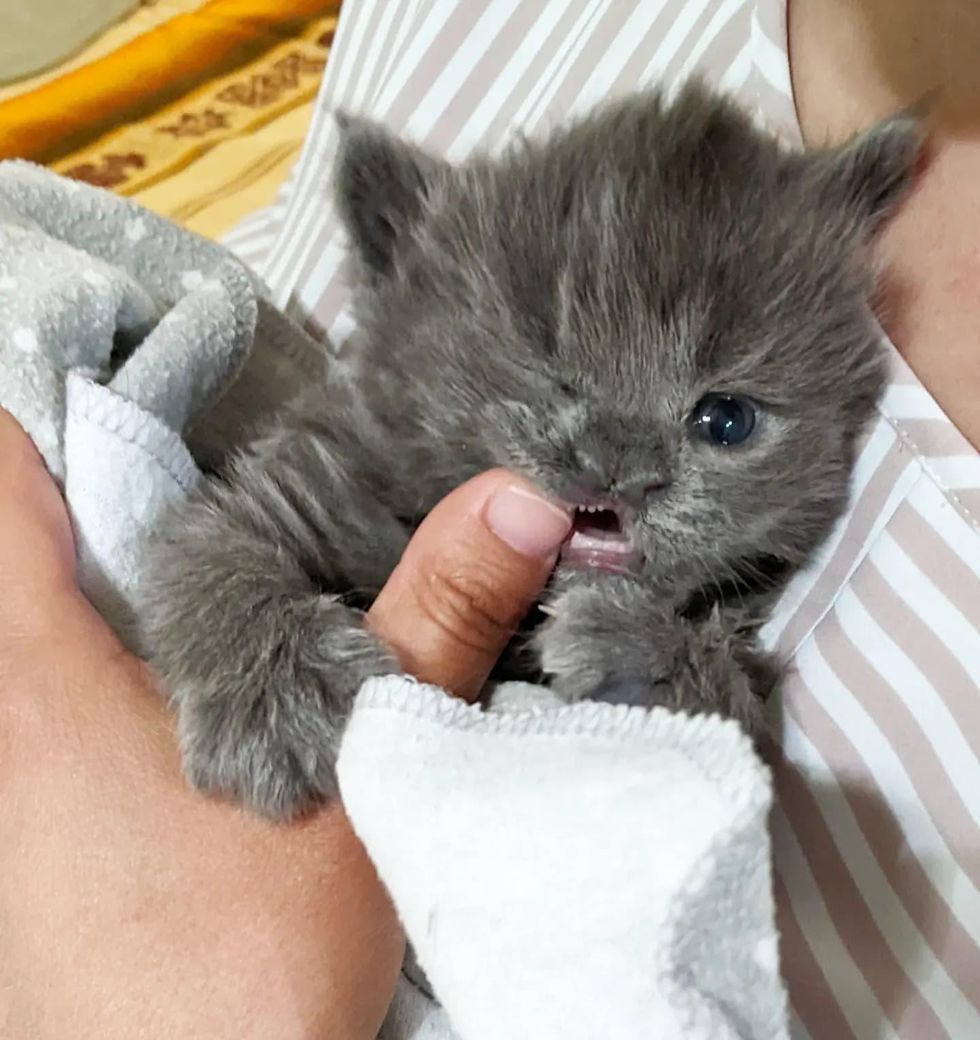 Friends for Life Rescue Network
The little fluff ball still has a lot of growing to do and feline skills to hone before she is ready to find a place of her own.
But for now, she is busy giving hugs to everyone around her, soaking up the love.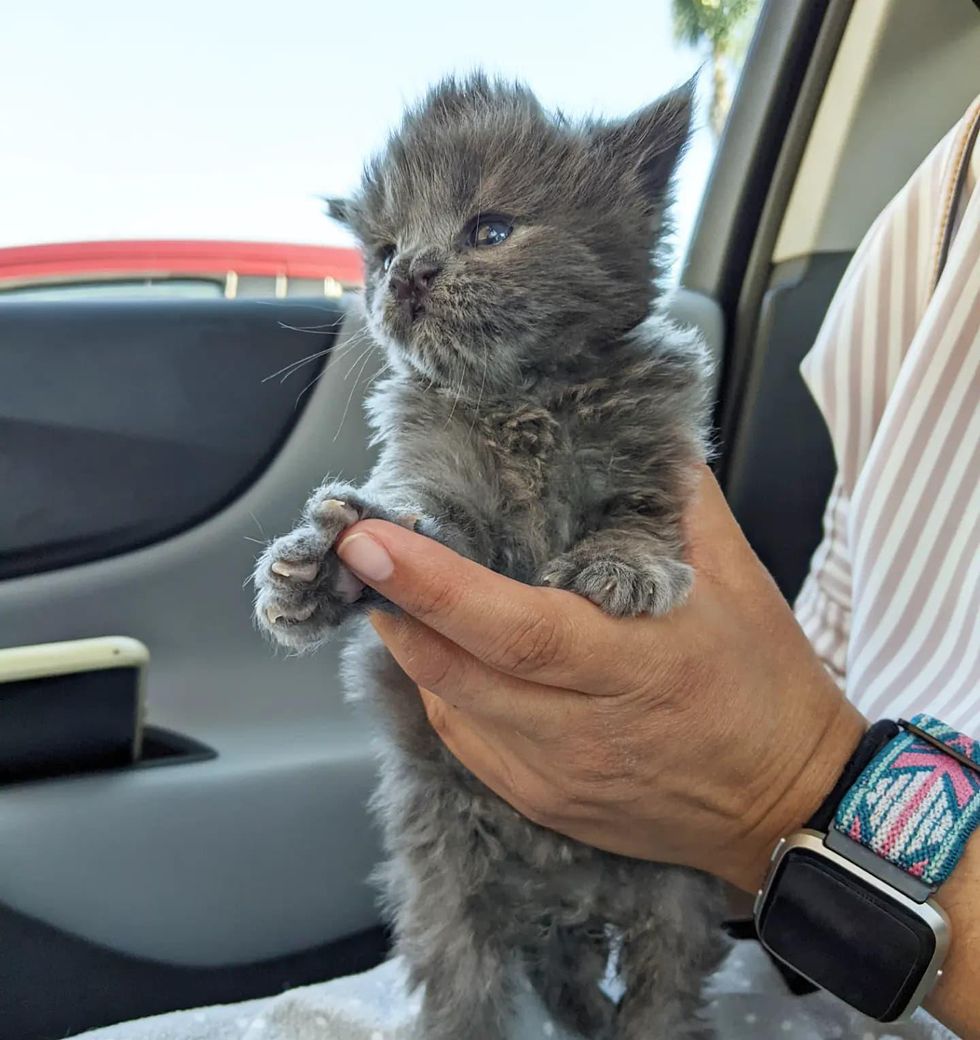 Bonsai the little cuddle-bugFriends for Life Rescue Network
Share this story with your friends. Follow updates on Bonsai on Facebook and Instagram @wolfie_smiles. Follow Friends for Life Rescue Network on Facebook and Instagram @FFLRescueNetwork.
Related story: Kitten Found in the Cold at College, is So Happy to Be Warm and Decides to Seek Affection One Day