A cat walked up to people and asked them to take him home after roaming outside for weeks.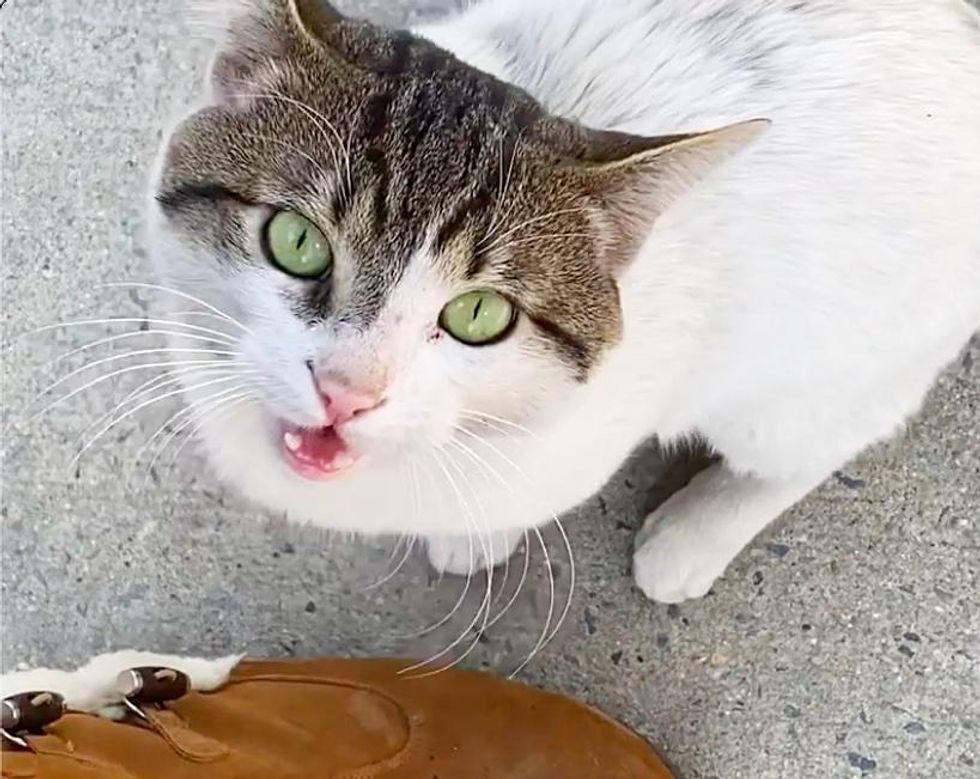 Vinny the catLittle Wanderers NYC
Earlier this month, Little Wanderers NYC, an animal rescue in New York, was contacted about a cat abandoned in an industrial parking lot in the Bronx. A kind worker came across the friendly stray one day and started feeding him.
He noticed the cat had a slight limp on his front left paw, and reached out to the rescue for help. "The cat was so sweet and so dirty. With a storm coming the next day, our rescuer couldn't wait, and raced down to get him," Little Wanderers NYC shared with Love Meow.
Shortly after the rescuer arrived, she was greeted by a very chatty, friendly feline.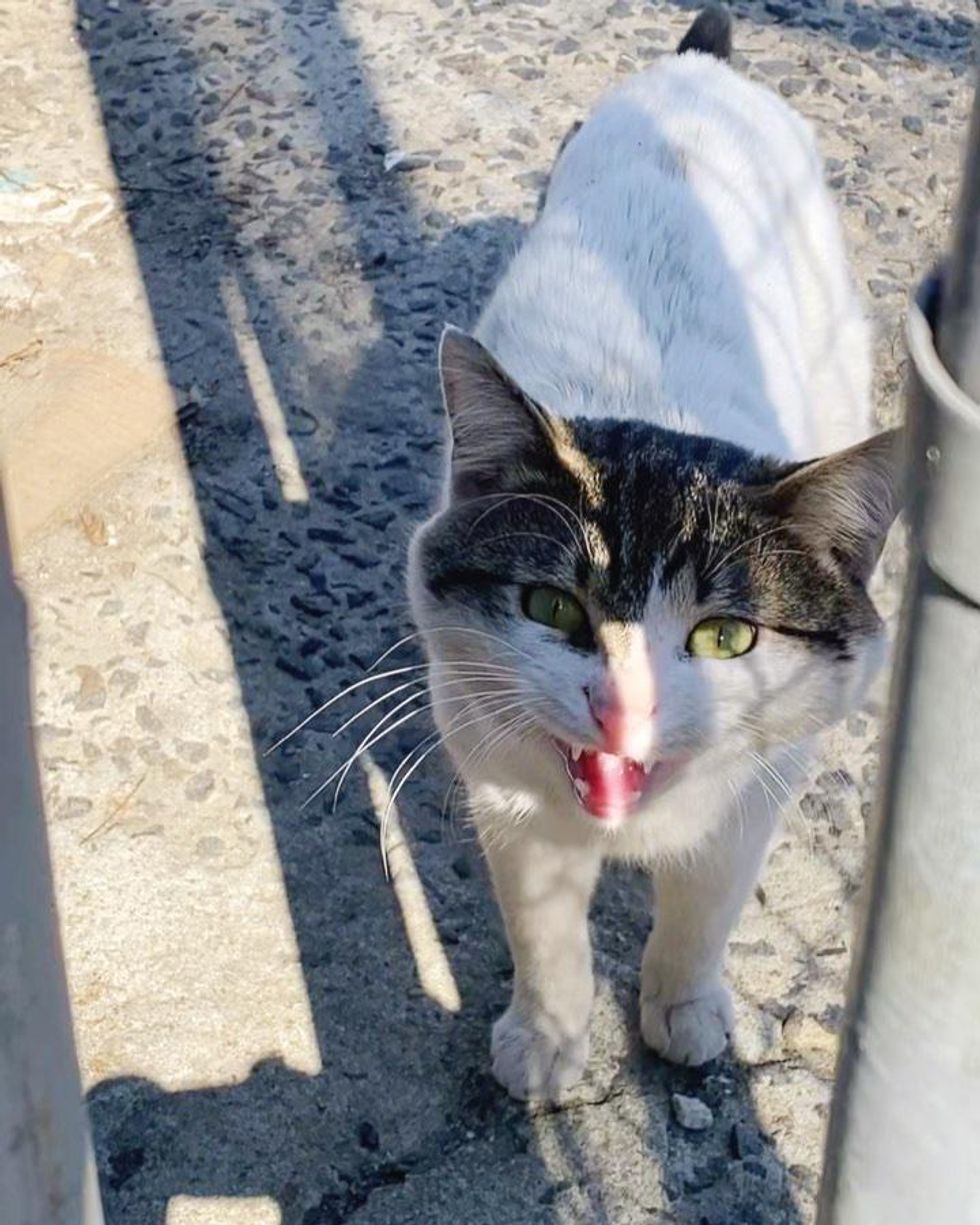 Vinny was found wandering in an industrial parking lotLittle Wanderers NYC
The cat had a lot to say as he made his way to his human friend. He cried for her attention, followed her around the junkyard as if to ask her to take him home.
"We were told that he walked up to strangers, meowing, and actually asking for help. And he did exactly that to us."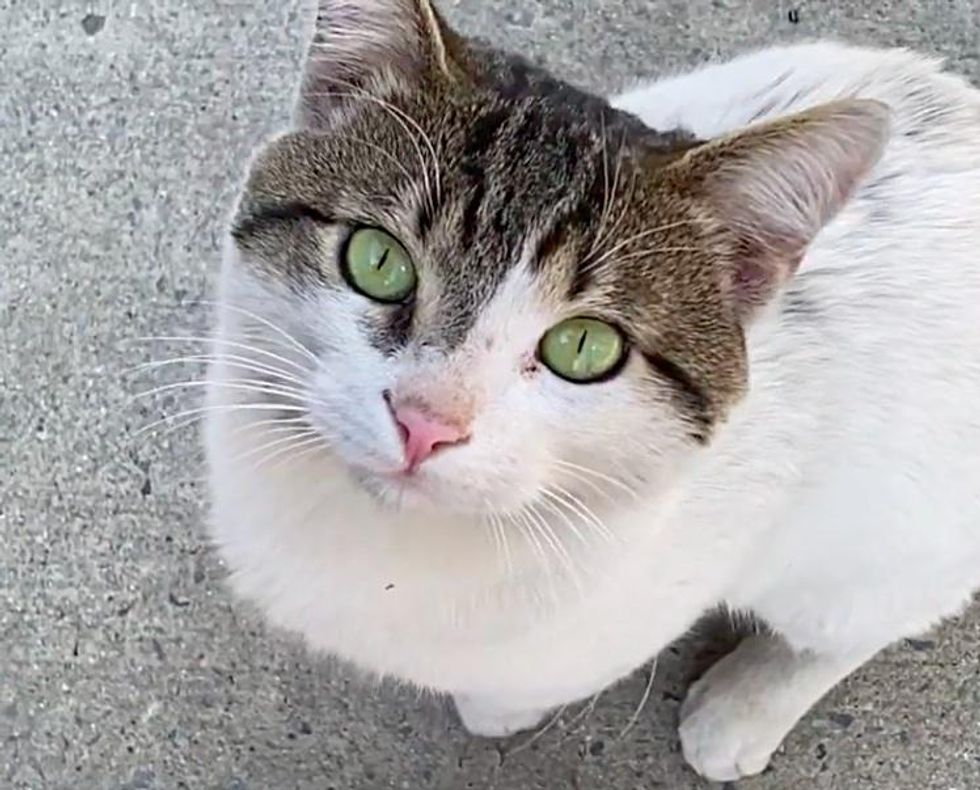 He walked up to people and meowed for helpLittle Wanderers NYC
The cat named Vinny made his way into a carrier and was off the streets at last. He was then transported to a local veterinary hospital to receive the medical attention that he needed.
Vinny had two old but healed fractures and a paw wound. He had been wandering outside for a few weeks, according to the workers at the junkyard.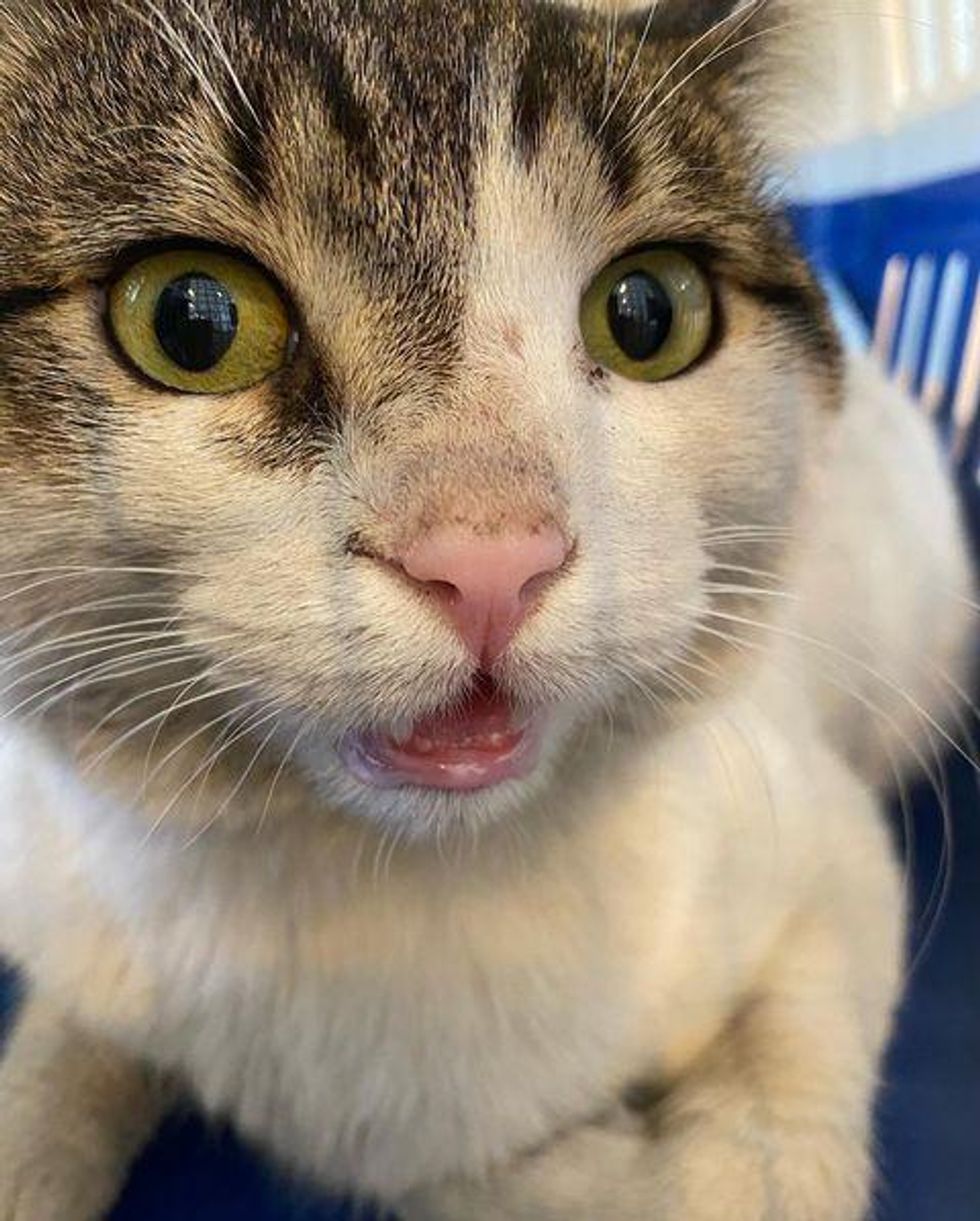 After weeks of roaming outside, Vinny was rescuedLittle Wanderers NYC
The friendly feline won over the hearts of the veterinary staff. He loved being petted and would flop on his side for back scratches and extra attention. He was thrilled to have toys to play with, especially those infused with catnip.
Watch Vinny and his journey in this video:
Vinny the catwww.youtube.com
"He is the kindest, friendliest, most confident kitty around. The staff raves about how molasses-sweet he is."
In true Vinny fashion, he walked up to every person in the room to give them a dose of his affection. He made sure that no one was left out.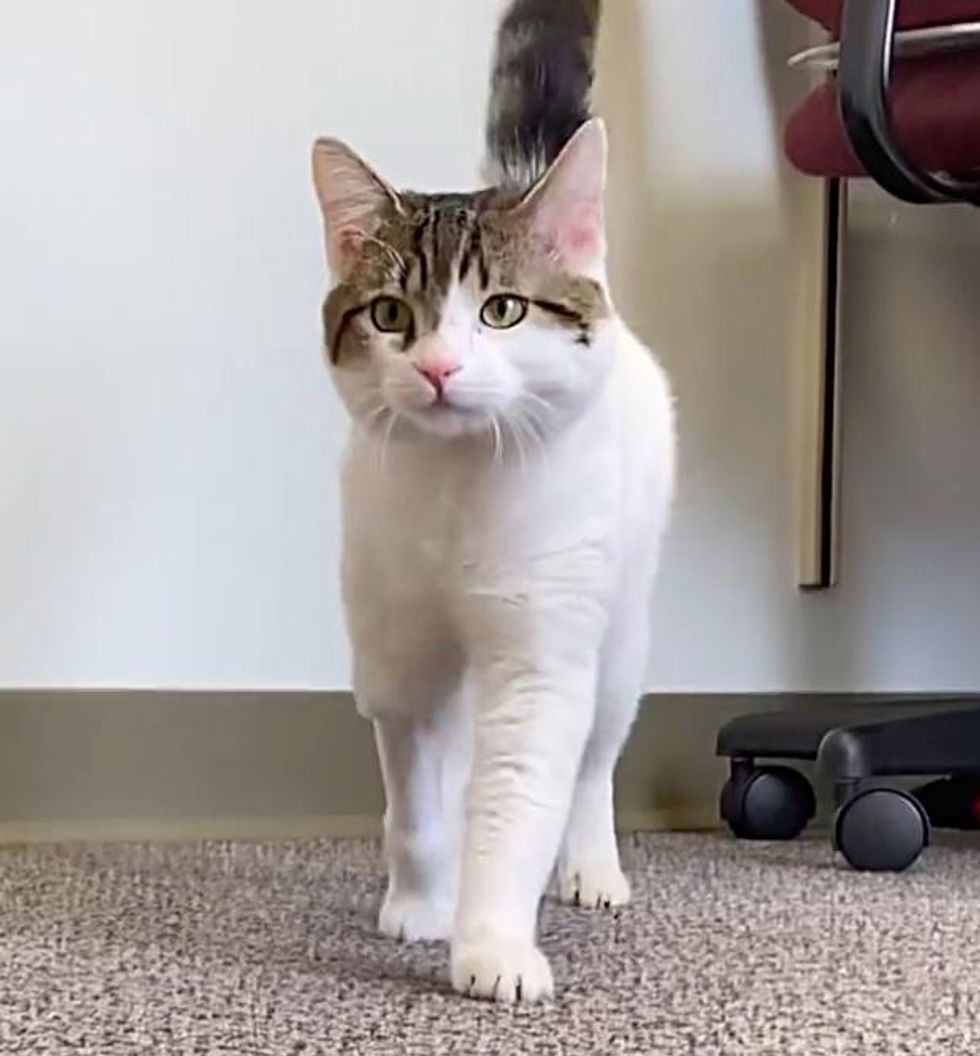 He was so sweet and quickly won over the hearts of the veterinary staffLittle Wanderers NYC
After healing from neuter surgery and a paw injury, Vinny was ready to find a forever home that would cherish him for life.
"This cat was literally calling to us to help him (when we found him). And it's those calls that melted the hearts of his now forever parents," Little Wanderers NYC shared with Love Meow.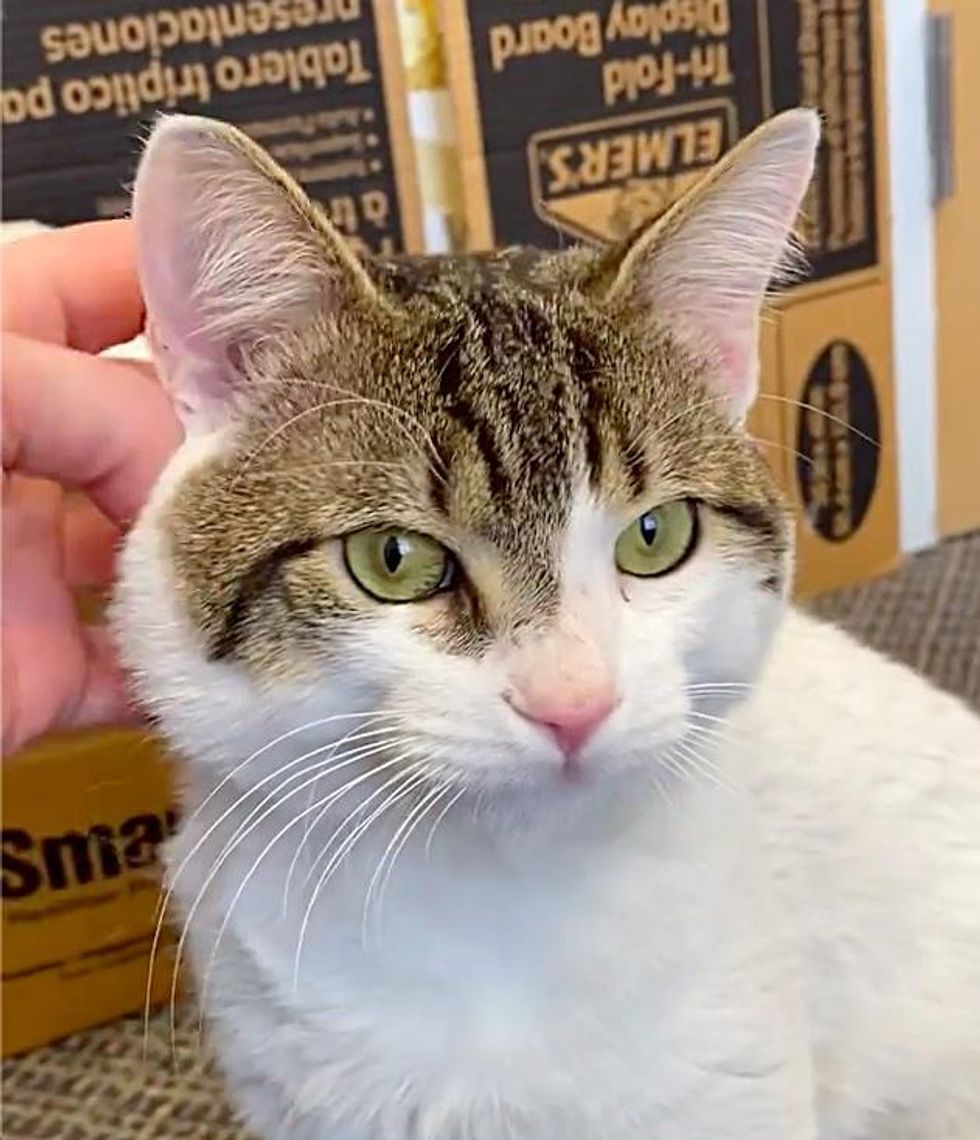 He is an instant love-bug to everyone around himLittle Wanderers NYC
A couple came to see Vinny and fell head over heels for the little guy. The sweet kitty immediately cozied up to them, curled up in his new dad's arms, wrapped his paws around his hand and rubbed his face into it.
He gave the couple lots of kisses that day as if he knew they were there to take him home.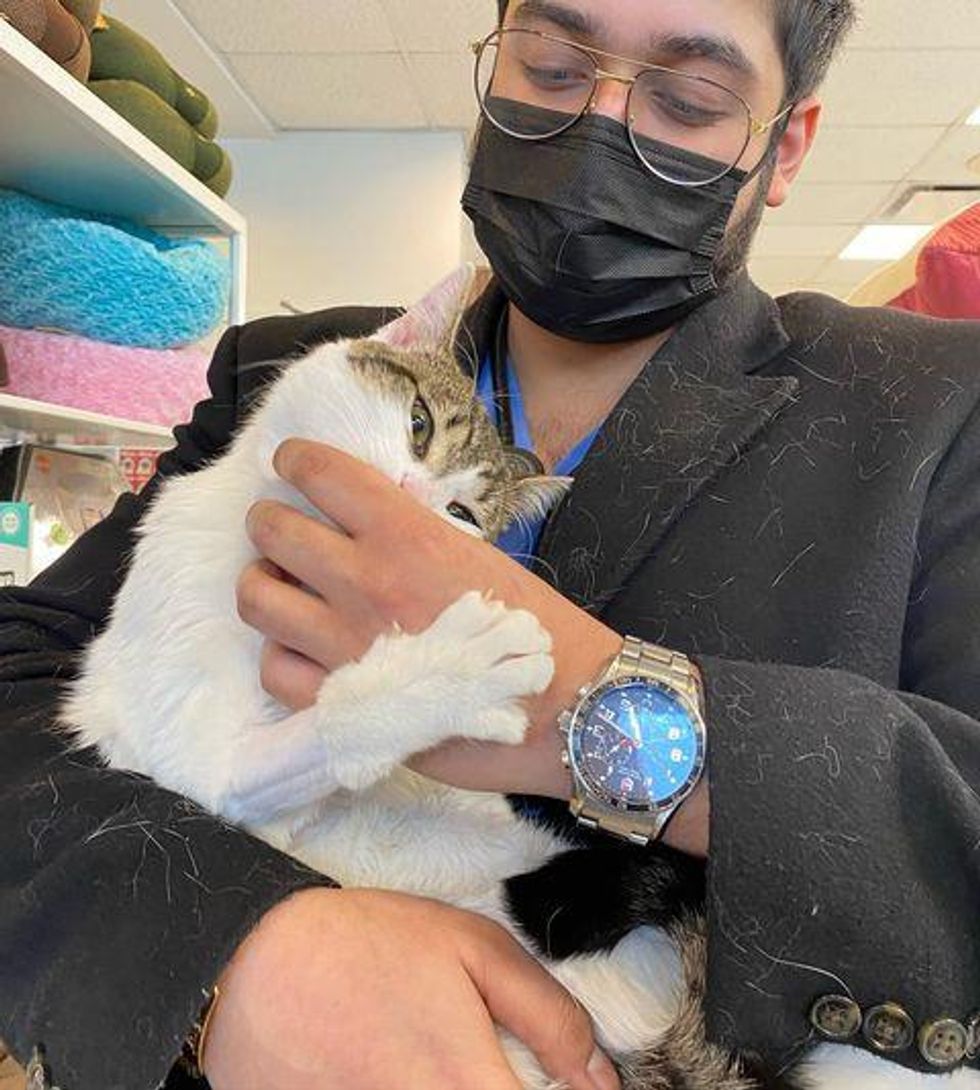 Vinny was so happy when a couple came to adopt himLittle Wanderers NYC
Not only has Vinny found wonderful forever humans, but also he's got a new feline brother to spend the rest of his life with.
After weeks of roaming the streets and calling for help, Vinny's dreams have finally come true.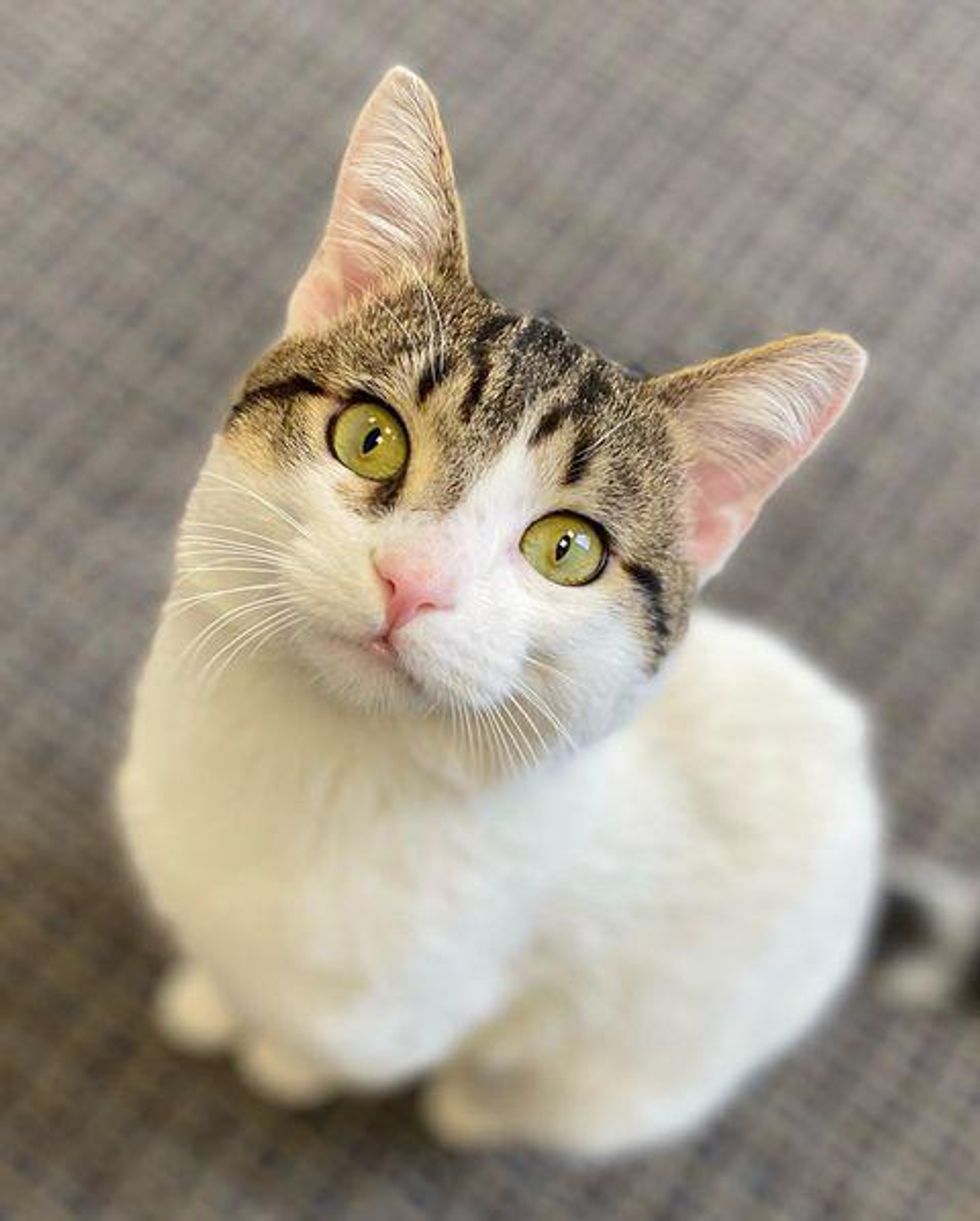 Happy and lovedLittle Wanderers NYC
Share this story with your friends. Follow Little Wanderers NYC on Facebook and Instagram @littlewanderersnyc.
Related story: Woman Opened Her Door to Stray Cat and Found Kittens in Her Closet Days Later