Two cats with wobbly feet have waited nearly a year for a home of their dreams together.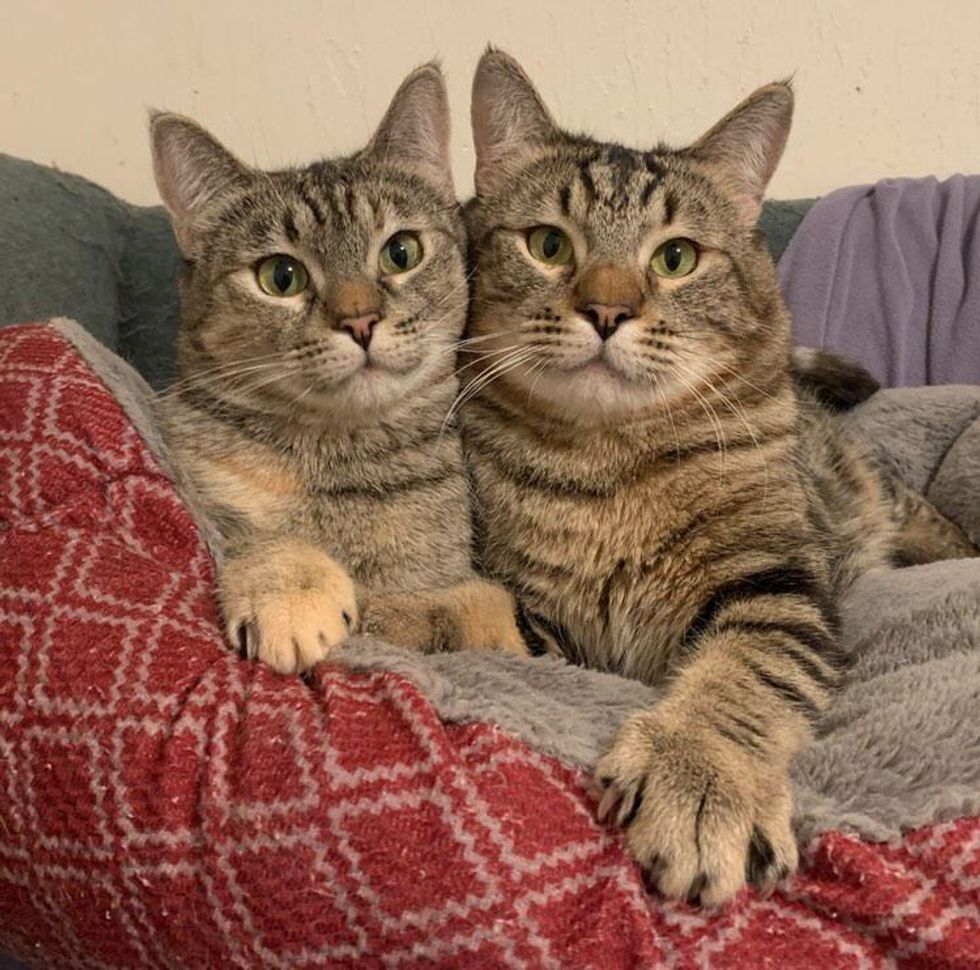 Aggie and Arthur the wobbly catsShannon Basner
About 10 months ago, two wobbly tabby cats, Arthur and Aggie, were surrendered to the Anchorage Animal Care and Control (in Alaska). After a few weeks at the shelter, Aggie was starting to lose weight, so the staff sought out a rescue to help her.
The pair were then transported to Mojo's Hope, a rescue group in Anchorage, for a chance at a better life. They were a bit cautious at first, but quickly settled into their new space when they realized they were safe and comfortable.
It didn't take long for everyone to notice just how incredibly bonded they were.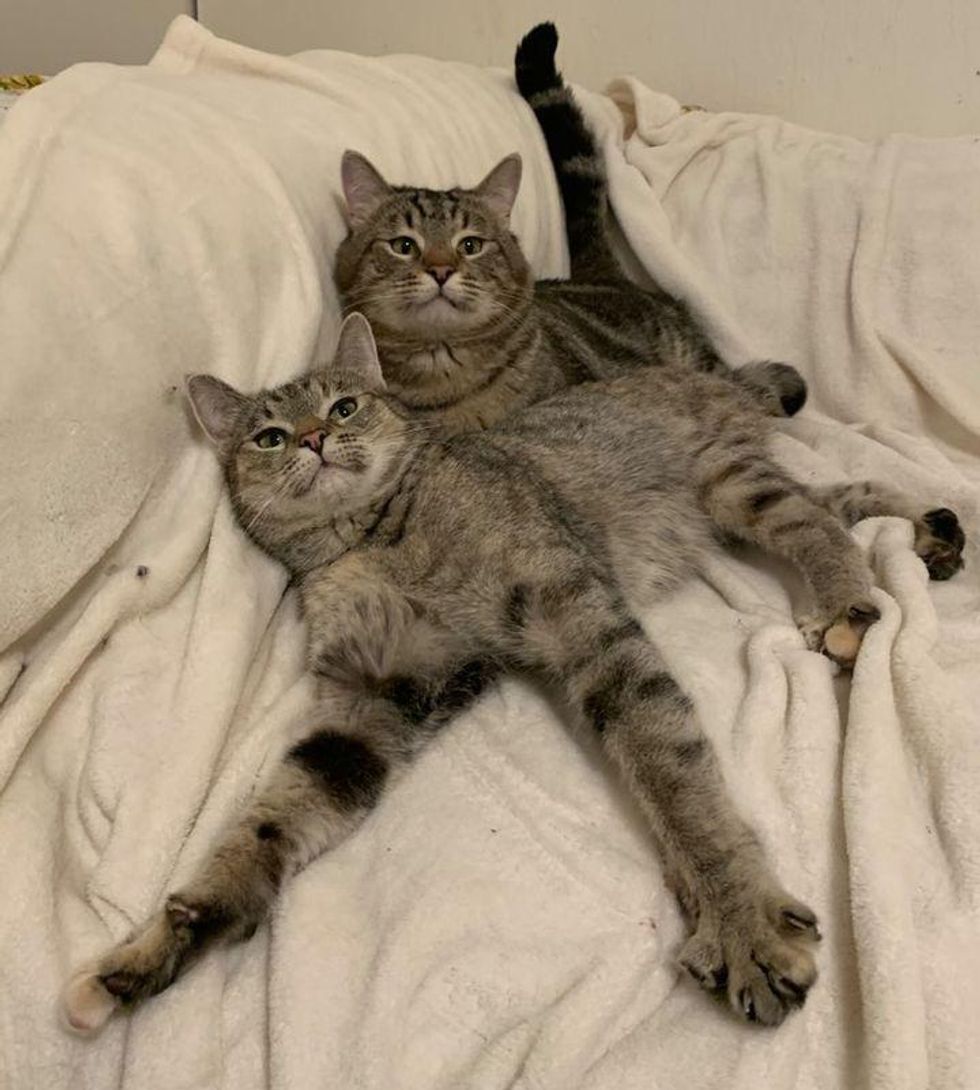 They were both born with wobbly cat syndromeShannon Basner
"They are usually piled on top of one another, be it on their bed, their couch or if they really wanted to be super adorable, inside their cube of love (bed)," Shannon Basner, the founder of Alaska's KAAATs and Mojo's Hope, shared with Love Meow.
Aggie and Arthur were both born with Cerebellar Hypoplasia (CH), a non-progressive neurological disorder that affects the cat's balance and coordination. Cats with CH can live a very happy and fulfilling life.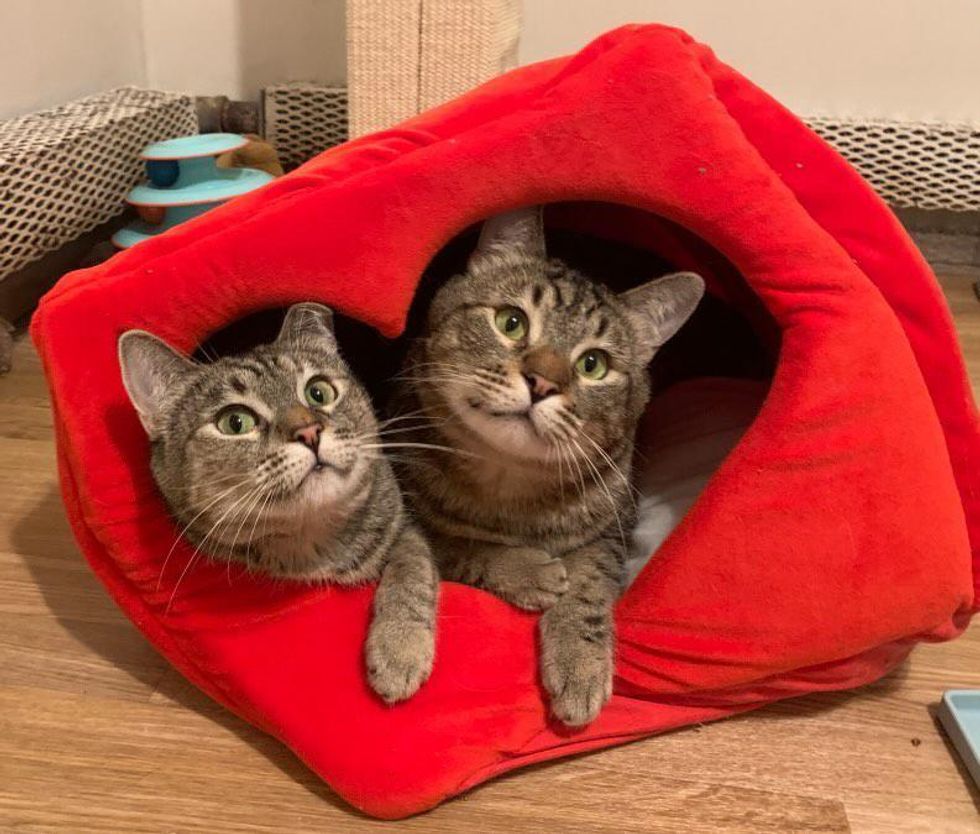 Aggie and Arthur are always together and share an incredible bondShannon Basner
"Aggie and Arthur have a moderate form of CH as they can walk, climb (with careful supervision), use litter boxes and play up a storm," Shannon told Love Meow.
"Their litter boxes are customized with tall sides and a flat opening in the front. We use paper pellet litter and also pee pads to help them stay clean. That combination certainly does the trick."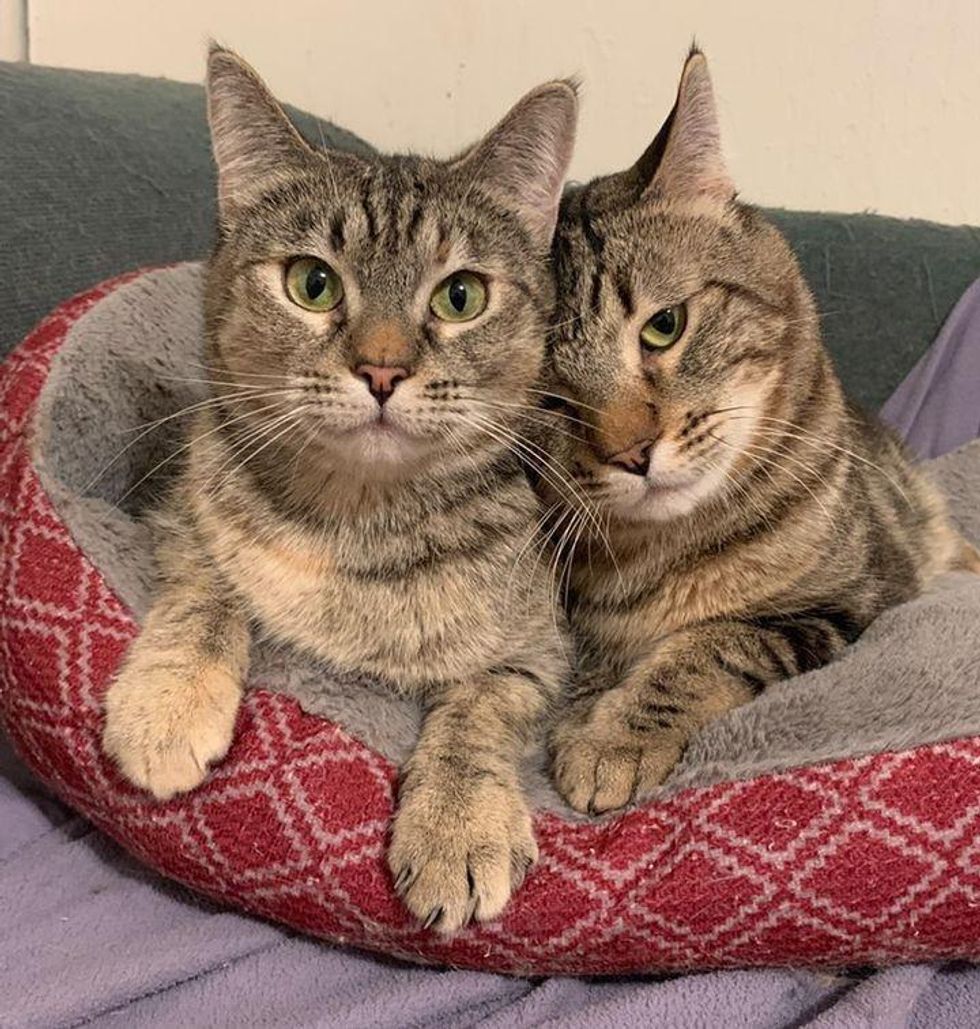 Shannon Basner
Being a bit wobbly doesn't stop the two from mischief making and having fun. They are completely inseparable and will seek out one another if they aren't within eyesight of each other.
"They are such incredible snuggle-bugs, and they love to climb up on you and lay by your side purring away in kitty bliss," Shannon shared.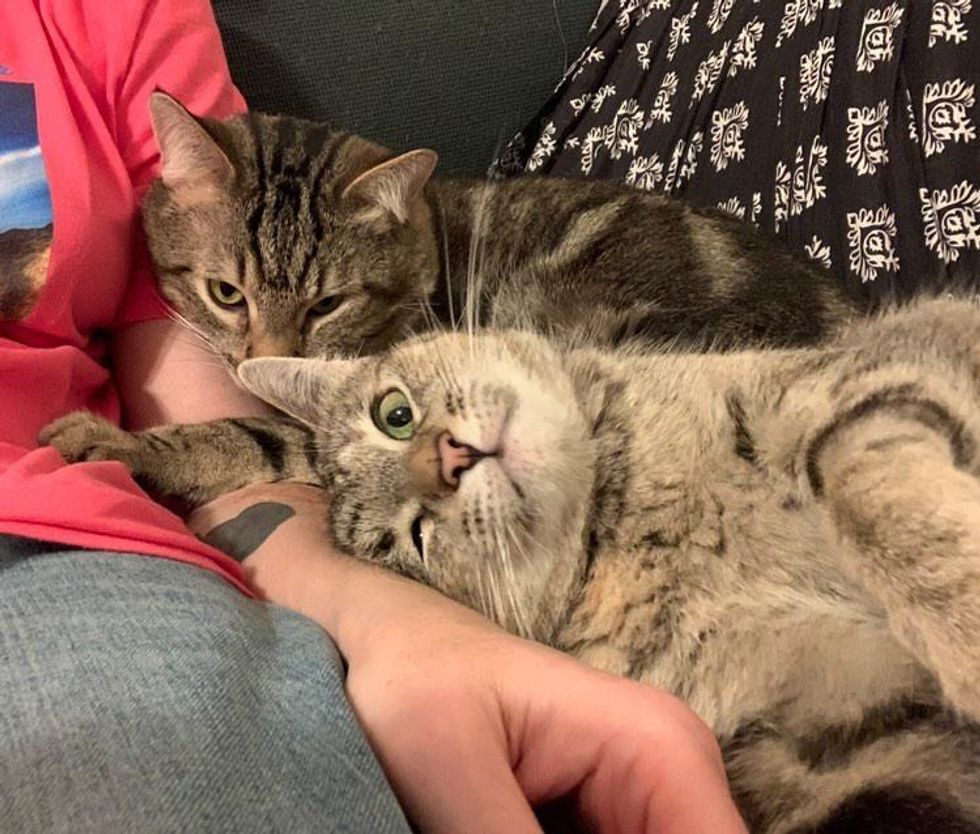 They enjoy cuddling with their human togetherShannon Basner
"Aggie has made it clear that Arthur is the only one she needs (besides a loving human or two)."
The two best friends began looking for a home together after getting spayed and neutered. As time went by, days turned into weeks, weeks turned into months, and they had yet to find a family of their dreams.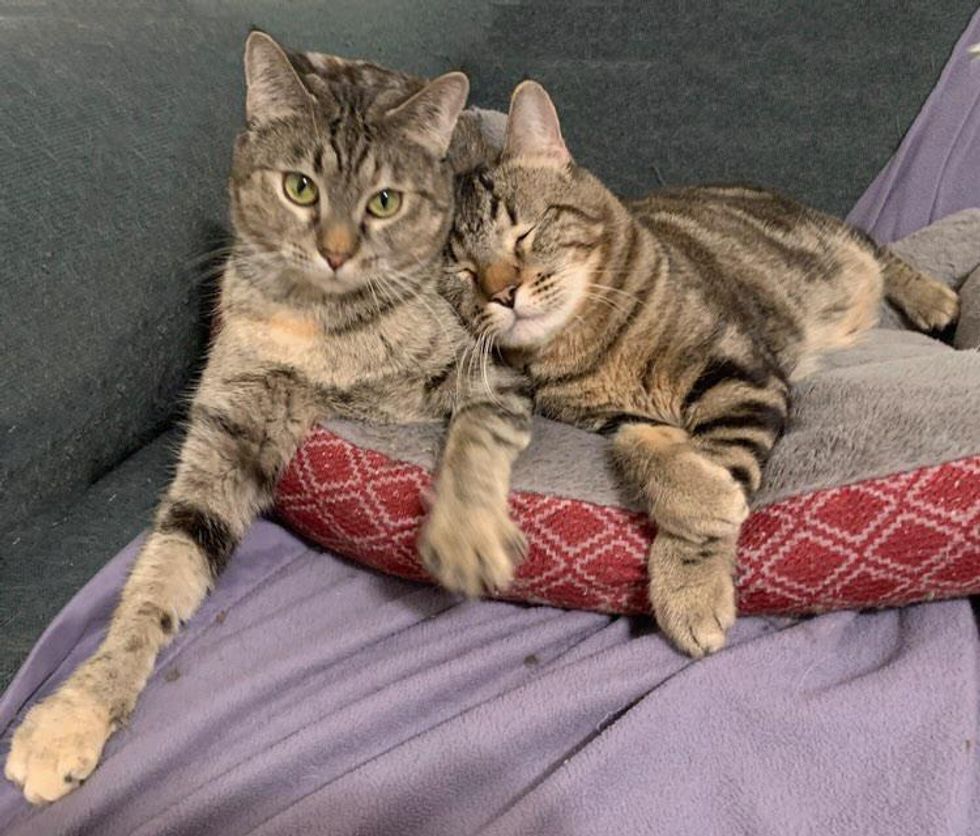 Best of friendsShannon Basner
Fast forward to last month, the long-anticipated adoption application came in for the duo. The adopter learned about the wobbly pair and put in the time to research about cats with Cerebellar Hypoplasia.
When she came for a meet-and-greet, Aggie and Arthur were immediately smitten with her, snuggled up to her and purred in perfect harmony.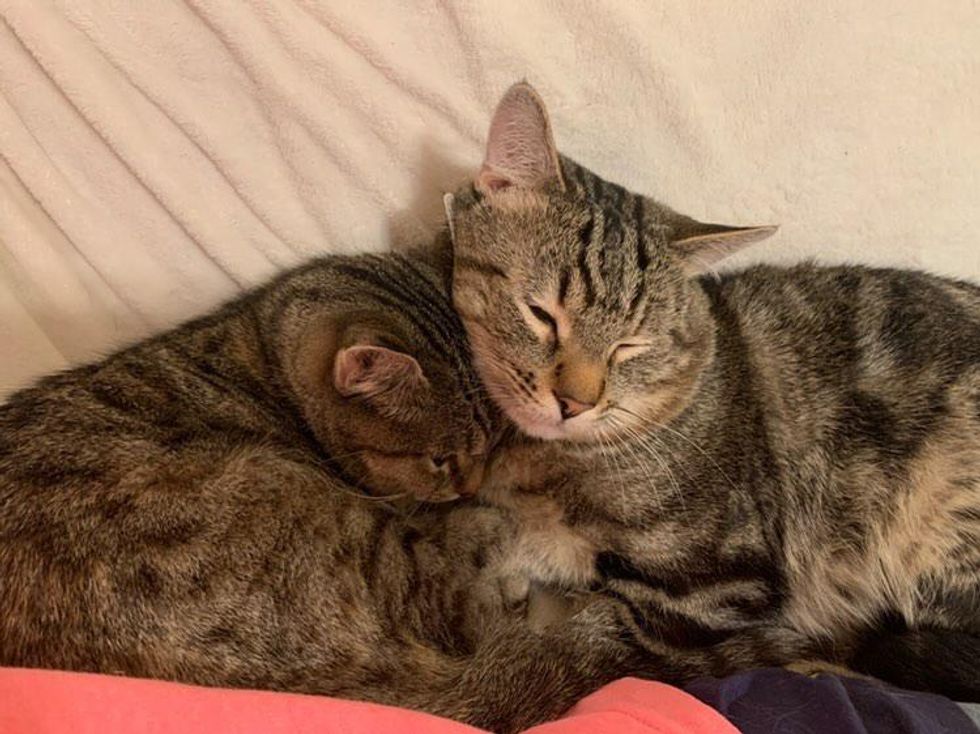 Shannon Basner
"We were so elated by the effort put in on her part to ensure she knew what she needed to do to prepare for her incoming family members, along with seeing how perfectly Aggie and Arthur took to her."
After nearly one year of waiting, the bonded tabbies, now six years old, will be heading onto the next chapter of their lives in their forever home.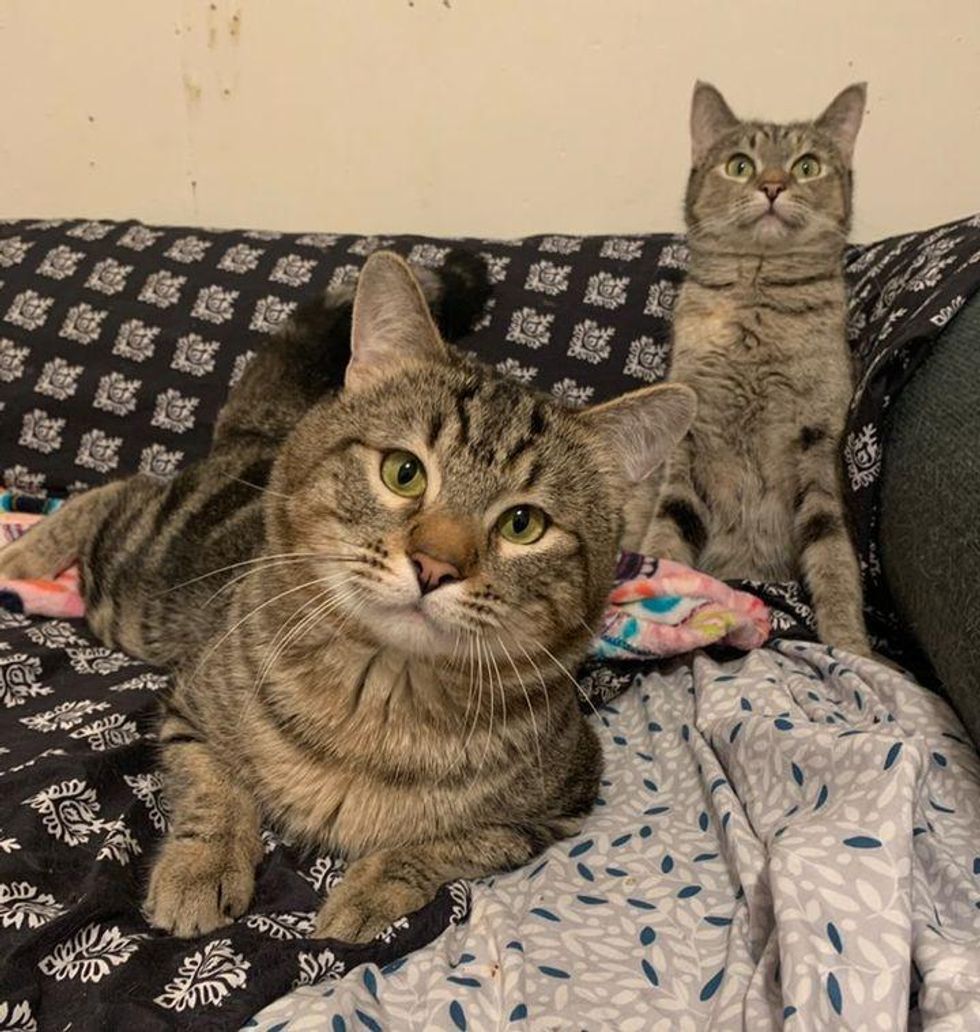 After nearly a year of waiting, Aggie and Arthur finally found their forever homeShannon Basner
The rescue will provide a detailed transition plan for the family to ensure a smooth adoption process. "We are so tickled that they get the chance to have their own loving home," Shannon told Love Meow.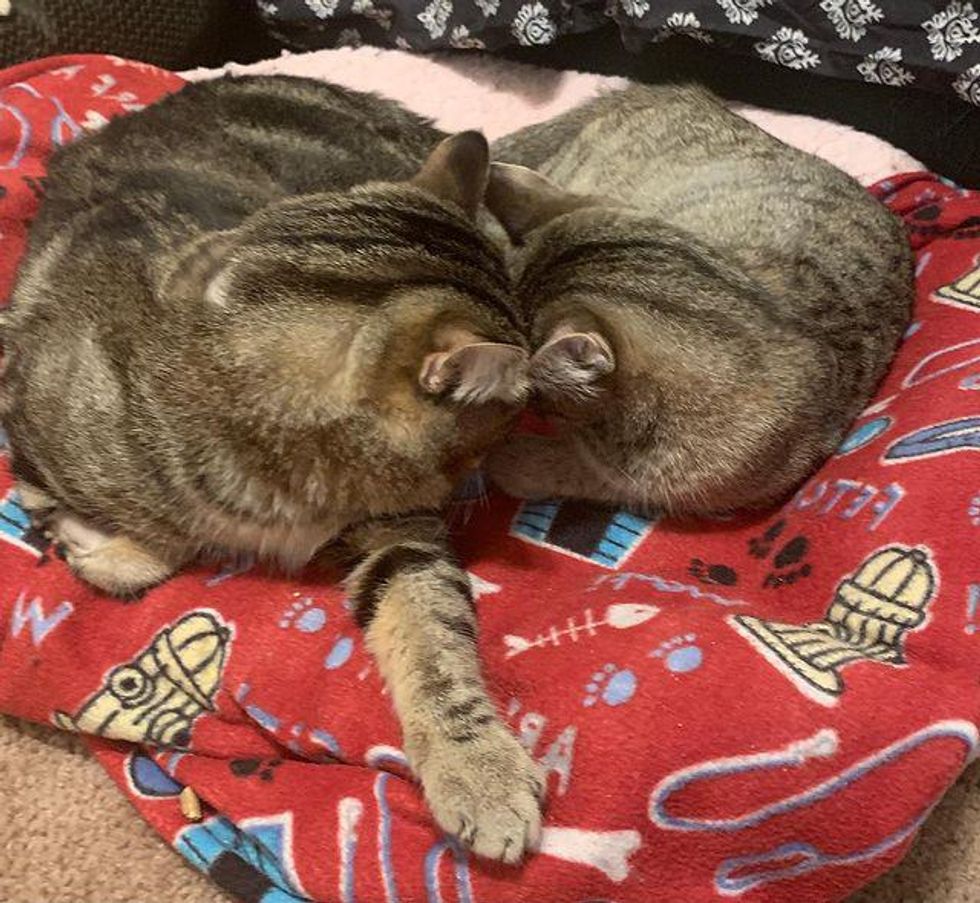 Shannon Basner
"We love each of our foster cats as a family member, however when they are ready to move on and connect with someone special, our hearts are filled with love."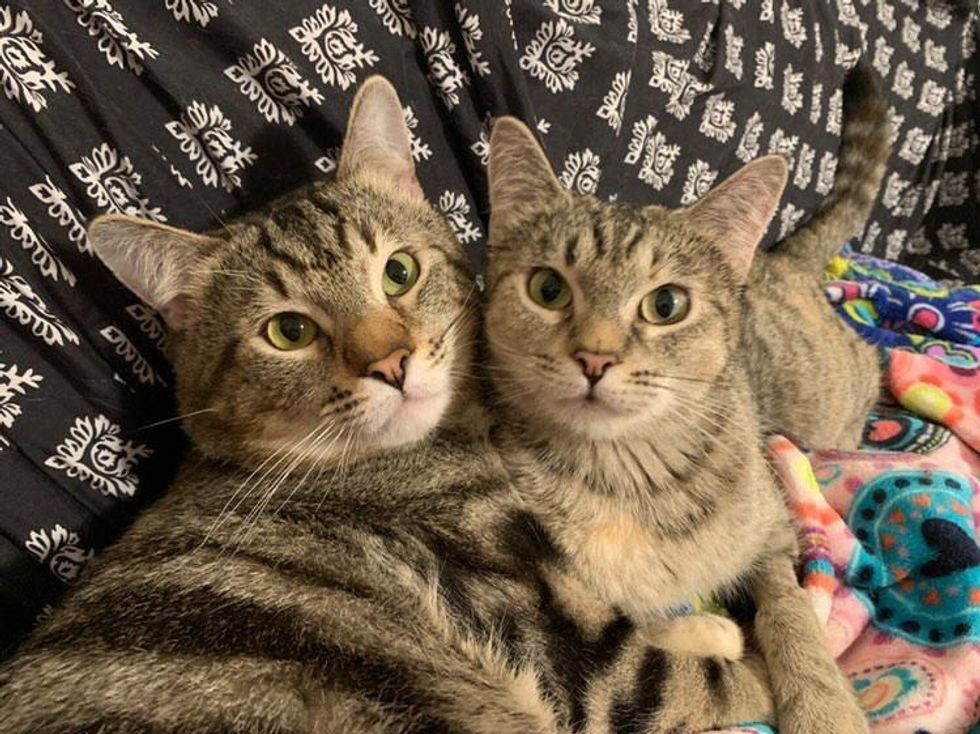 Shannon Basner
Share this story with your friends. Follow updates on the bonded pair and Alaska's KAAATs on Facebook and Instagram @alaskaskaaats. Follow Mojo's Hope on Facebook and Instagram @mojoshope.
Related story: Kitten with Big Bear Paws and Fearless Nature is So Excited to Run Around for the First Time