A cat is over the moon to have kittens in a warm abode and purrs her way through every day.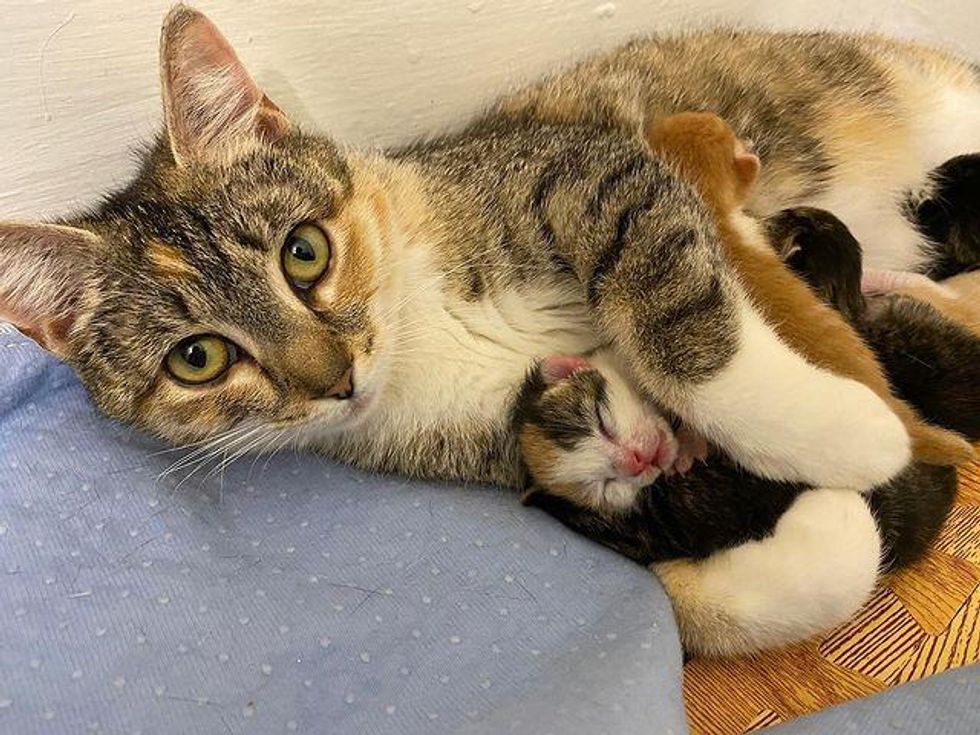 Freckles the cat mom and her precious kittensAsa @shibuyarollcall
About a month ago, a pregnant torbie cat was transferred to Animal Welfare League of Arlington (an animal rescue in Virginia) for a chance at a better life.
She was about two years old and an instant love-bug when she arrived in foster care. The expectant cat mom, named Freckles, was so eager for attention and couldn't get enough of all the petting.
She immediately flopped on her side, lay on her belly, turned up the purr motor and started kneading away with her fluffy front paws.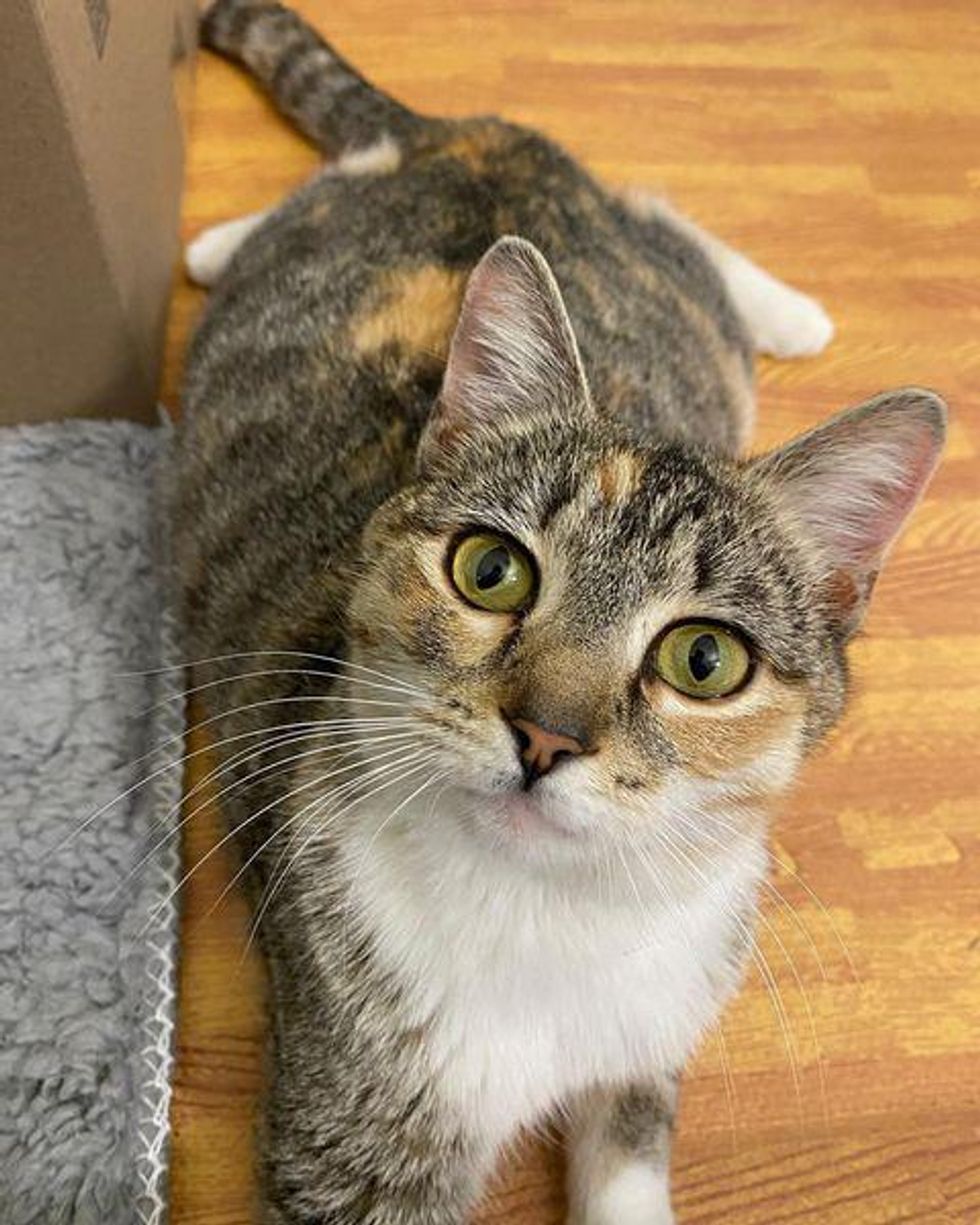 Asa @shibuyarollcall
Freckles seemed so elated to have a roof over her head, an all-you-can-eat buffet within reach, and loving humans to rub her face on. She was hungry for affection and excited to wake up every morning to a caring family that indulged her with all the cuddles.
Over the next few weeks, Freckles met every resident in the house, both human and furry kind, and she won them right over.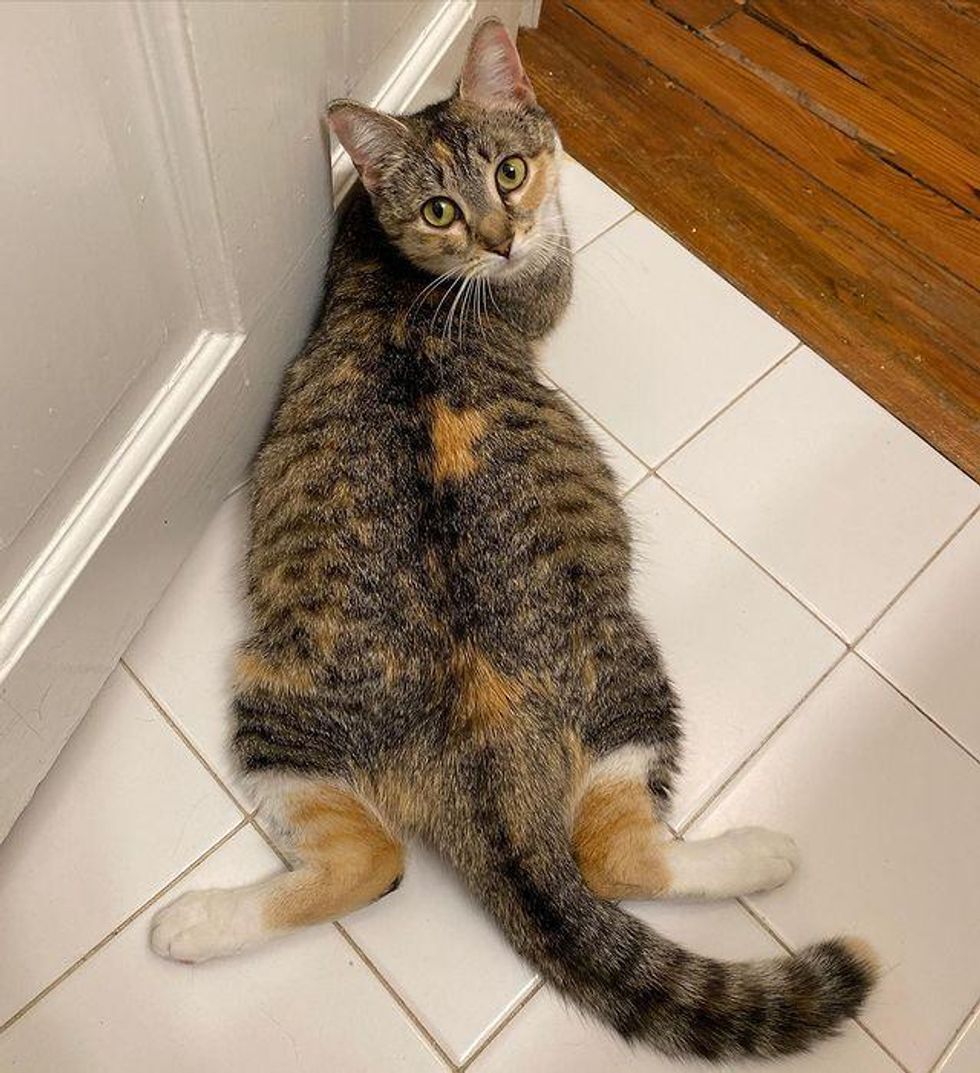 Freckles splootingAsa @shibuyarollcall
She was enamored of her foster mom, Asa, and would curl up in her lap and wave her happy paws in the air when they hung out together. Freckles was completely reveling in the cushy indoor life, feeling safe and loved.
"She was enjoying all the chin scratches as we patiently waited for babies," Asa shared with Love Meow.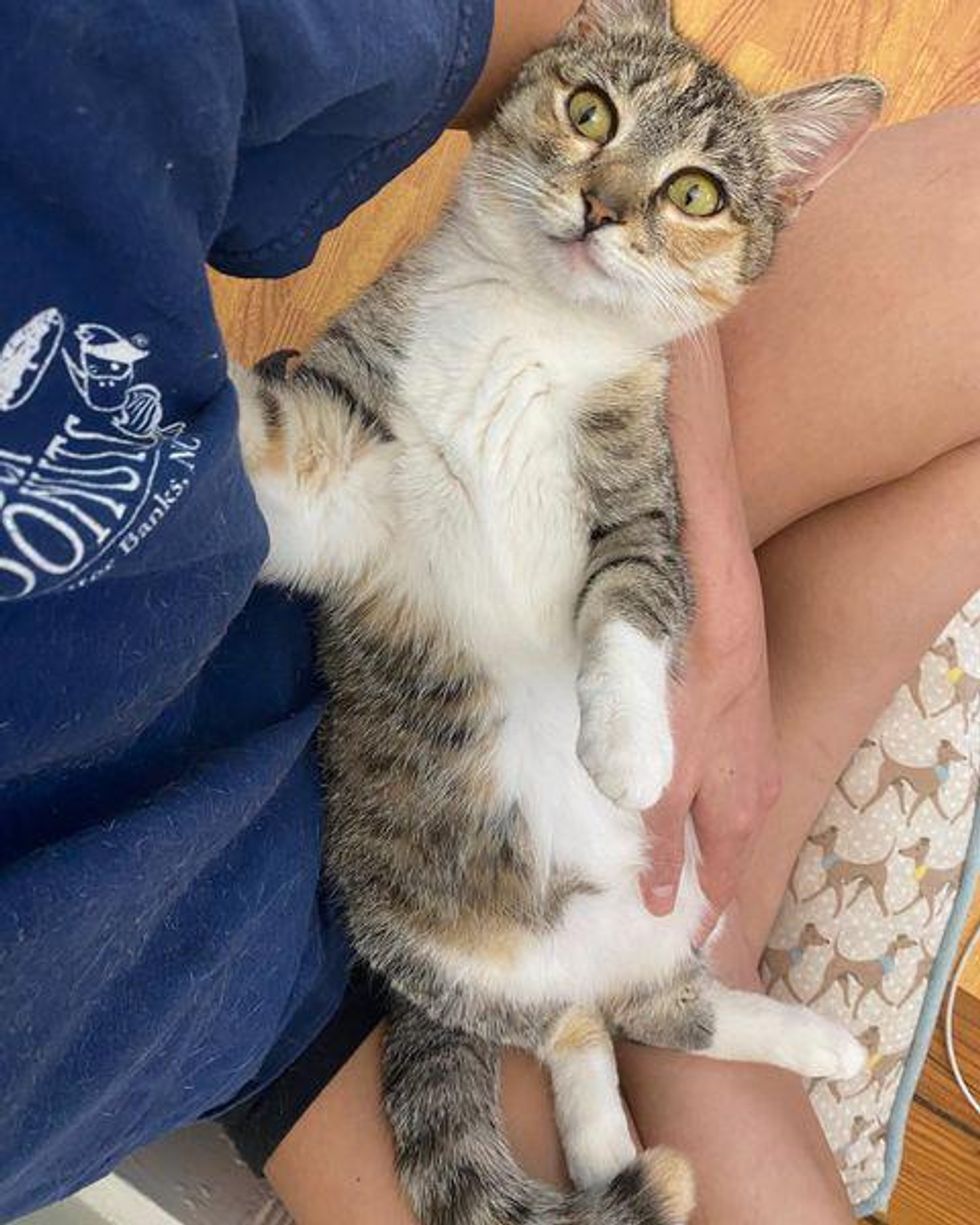 Freckles adores her foster momAsa @shibuyarollcall
One night out of the blue, Freckles decided it was time to settle into the nest prepared for her, and started having contractions. She seemed relieved to have her foster mom nearby, cheering her on, as she birthed six healthy kittens into this world.
"It was a long night for the new mama, we were up until about 3AM. Everyone is healthy and happy which is all that matters."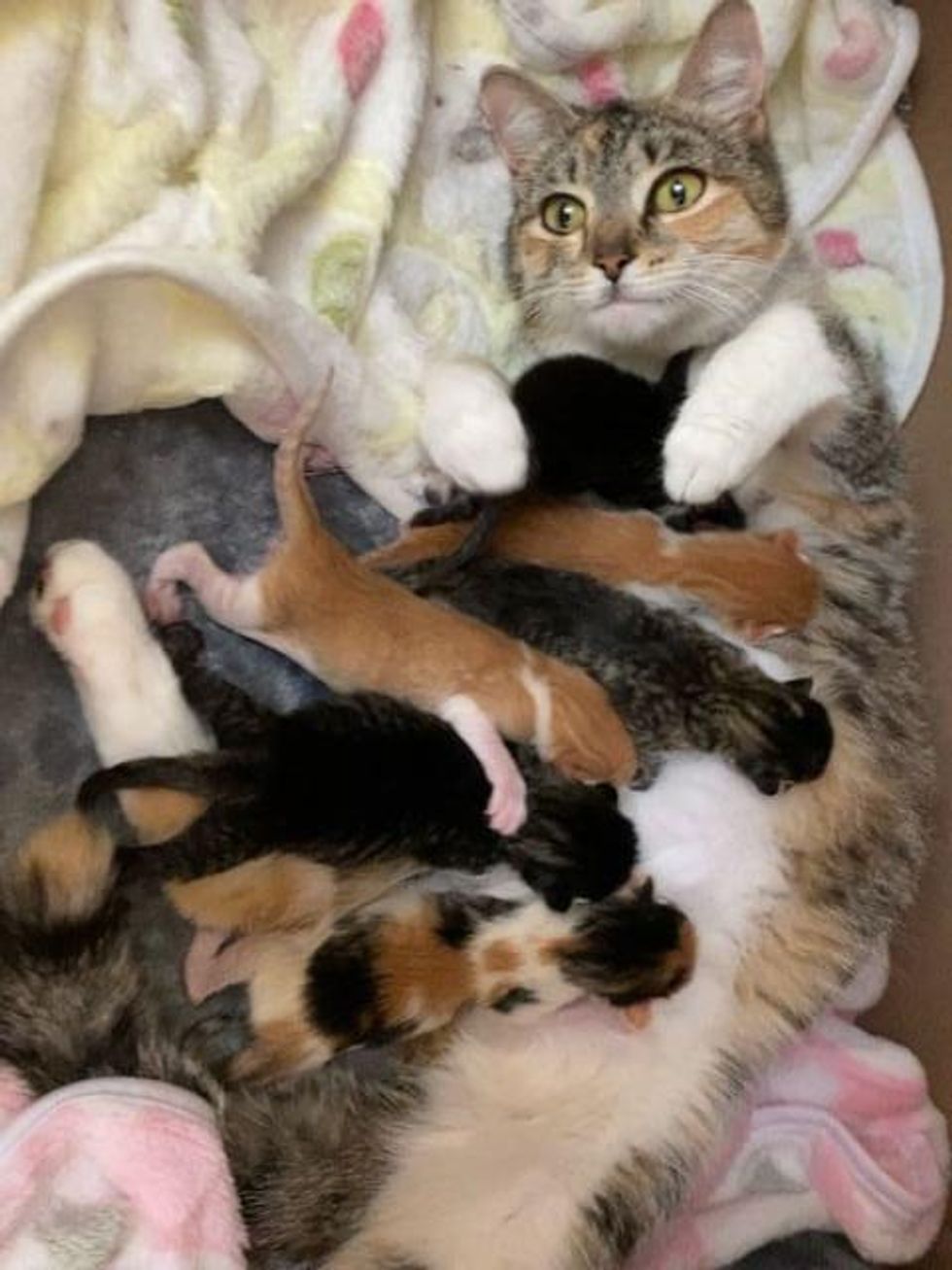 She gave birth to six very demanding babiesAsa @shibuyarollcall
Freckles immediately began mommy duties, feeding and cleaning her demanding six, catering to their every need. She hardly left her nest for the first few days. Asa brought food to her bed, so she could replenish while tending to her kittens.
Watch Freckles and her babies in this cute video:
Freckles the cat and her kittenswww.youtube.com
After a few days of undivided attention, Freckles started taking small breaks between feedings. She would come up to her foster mom and press her face against hers, for some much-needed me-time.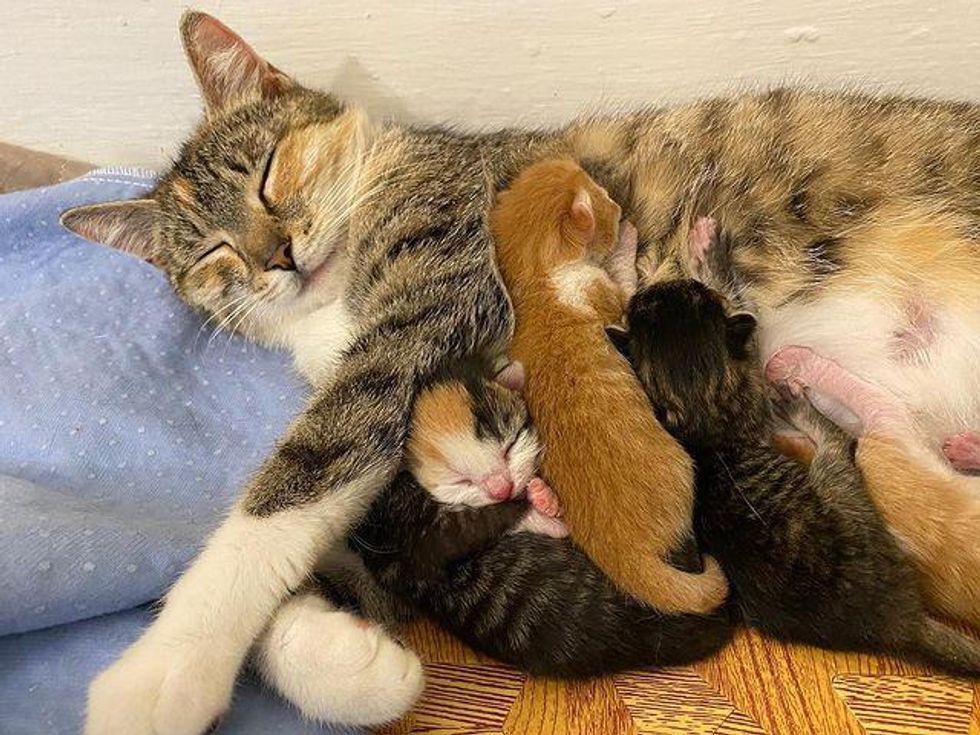 She is a wonderful mom to her kittensAsa @shibuyarollcall
"She is a total mush, just oh so sweet. I thought maybe she was like that because she's pregnant, but her behavior hasn't changed at all since having babies," Asa told Love Meow.
"She loves head butting and is a nonstop purr machine!"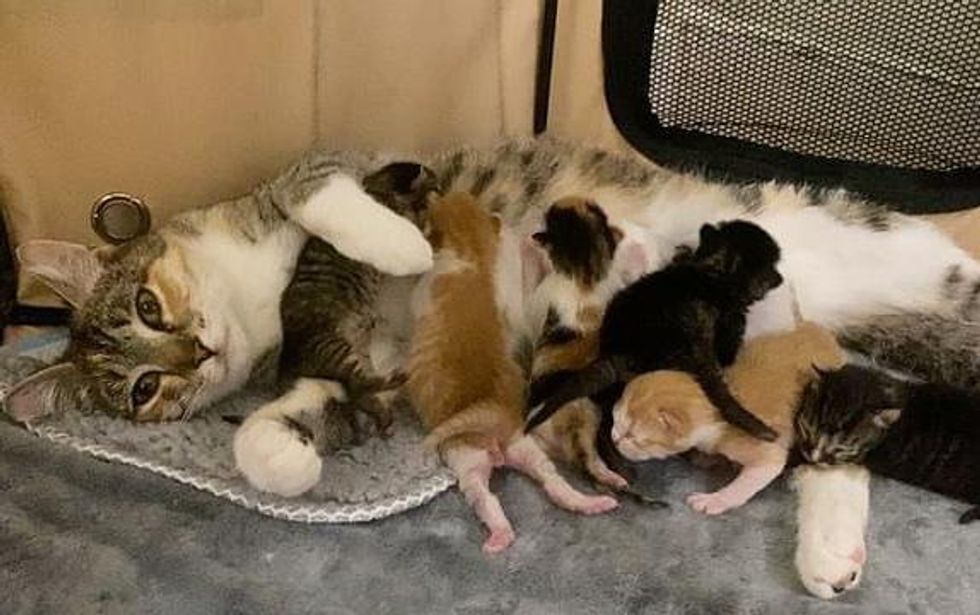 Asa @shibuyarollcall
"Everyone's doing well and gaining weight like champs! The lighter ginger and calico are going to be troublemakers. Freckles is being the most attentive, amazing mama and eating a lot to keep up with these hungry babies."
When the kittens are big enough to wean, Mama Freckles will gradually retire from mommy duty. She will never have to go through another pregnancy, and will be the center of attention in a place of her own.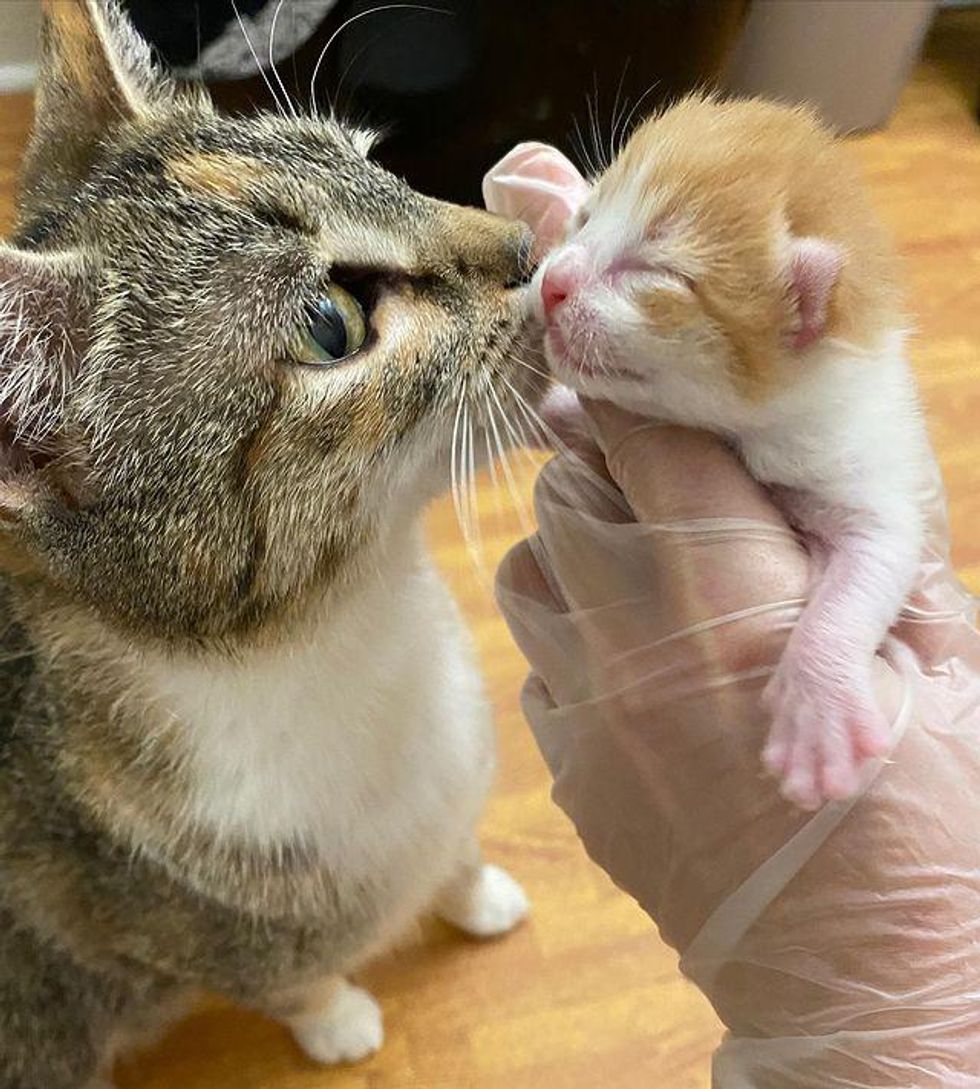 Asa @shibuyarollcall
The kittens will soon be opening their eyes to see for the first time. "I am so excited to watch them all grow up."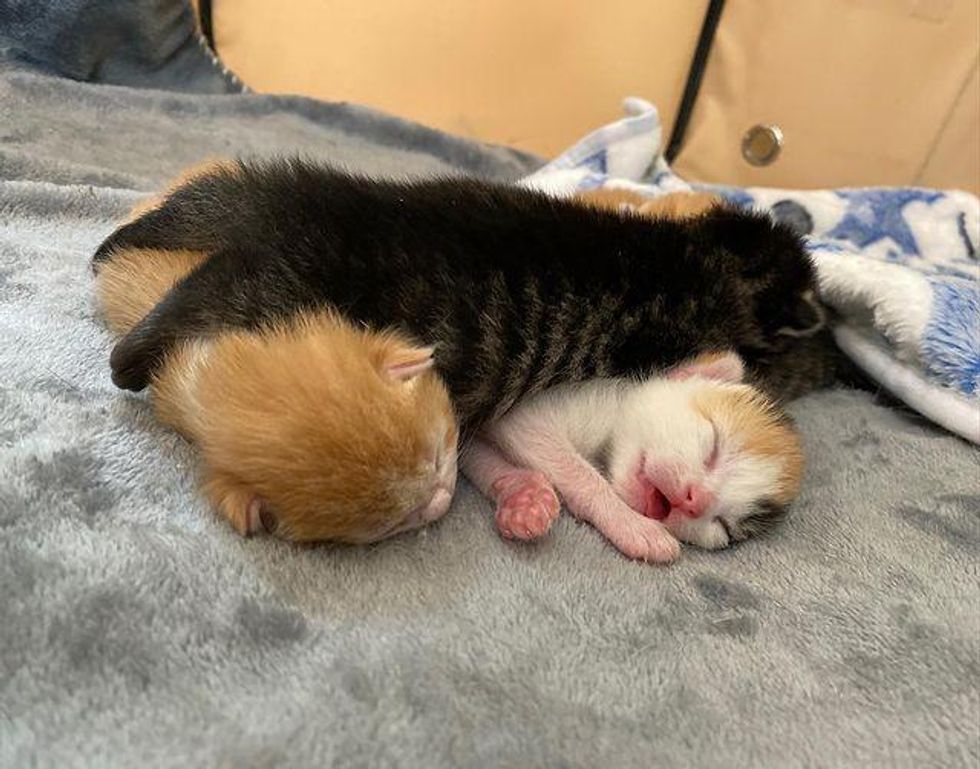 Sweetest cuddle puddleAsa @shibuyarollcall
Share this story with your friends. Follow updates on Freckles and the kittens and Asa's fosters on Instagram @shibuyarollcall.
Related story: Kittens Keep Each Other Going Strong As They Purr Their Way to a Chance at a Better Life