A kitten who was found in the basement of a building, got a complete transformation and his happily-ever-after.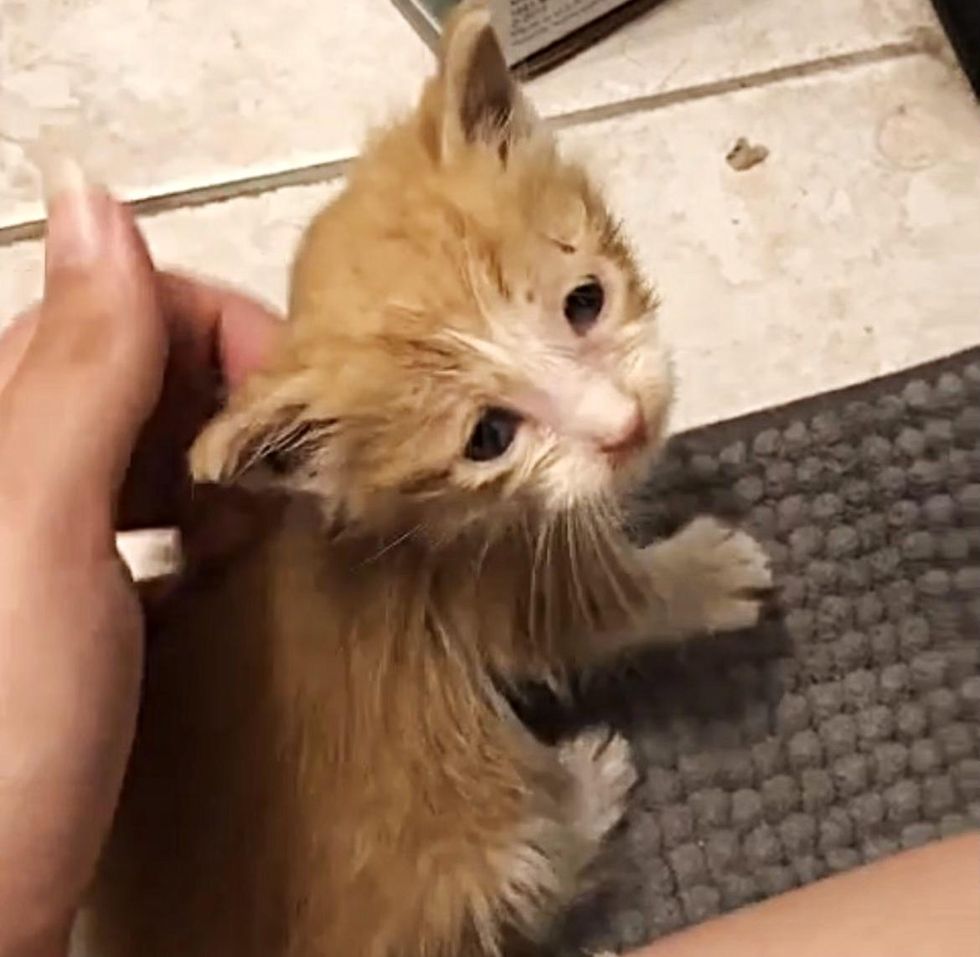 Lucky Seven the kittenLittle Wanderers NYC
For many years, Sarena, a resident from the Bronx, New York, has been working alongside her local rescue, Little Wanderers NYC to help stray and feral cats in her neighborhood.
Early last month, she came across a little orange kitten in the basement of a residential building. His face was covered in crust, eyes glued shut due to a severe upper respiratory infection (URI), dirt and debris. He was extremely underweight and had trouble breathing.
"We raced him to one of our partner veterinarians. He was treated with fluids and urgent care, and was strong enough to discharge from the hospital. What a remarkable, courageous little kitten," Little Wanderers NYC shared with Love Meow.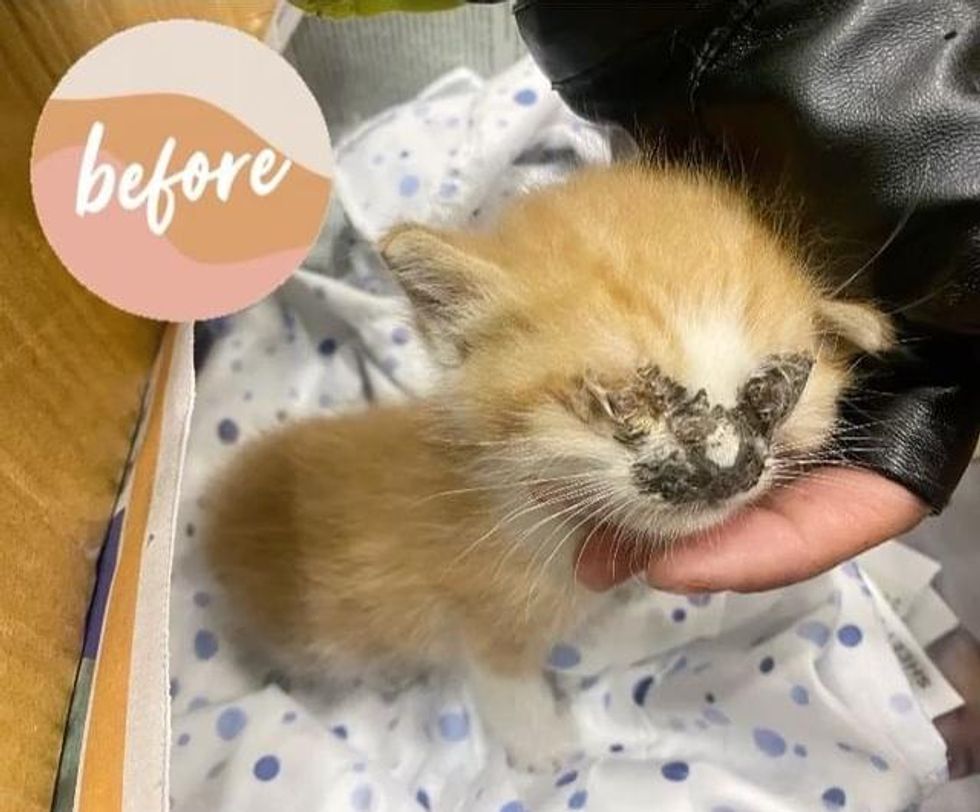 He was found in the basement of a building in the BronxLittle Wanderers NYC
The tabby named Lucky Seven perked up and started meowing for attention. He was able to open his eyes to see for the first time in a while and roll on his back for belly rubs. Volunteers continued treatment for his URI and fed him around the clock.
"Lucky Seven was steadily getting stronger. We were so proud of him. He came with built-in snuggles and unconditional love."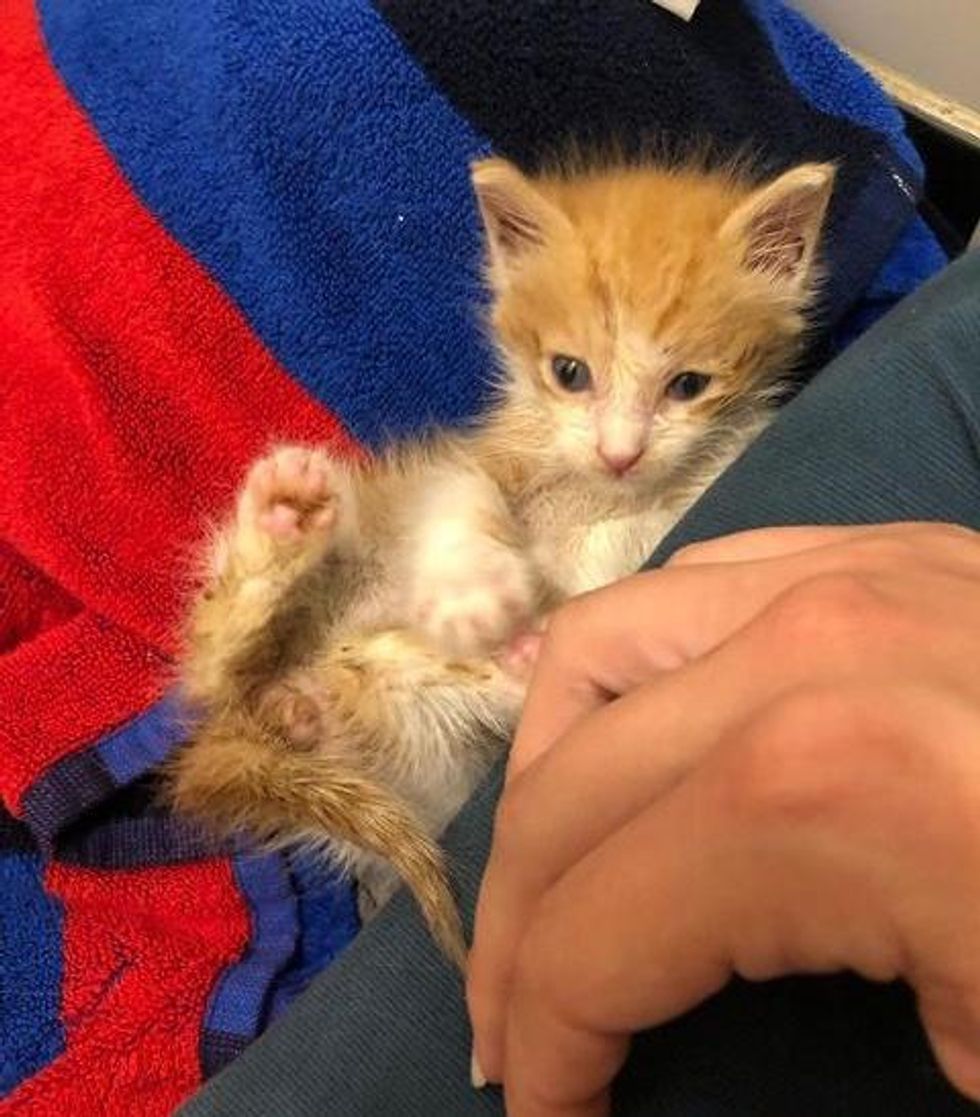 He was all cleaned up and treated for an URILittle Wanderers NYC
The kitten was estimated to be around 4 1/2 weeks old. He was brought into a foster home with Adrienne, so the tabby boy could continue his healing process and growth in a comfortable environment.
Lucky Seven was able to breathe much easier with a fresh clean face, and retain nutrients better after deworm medication.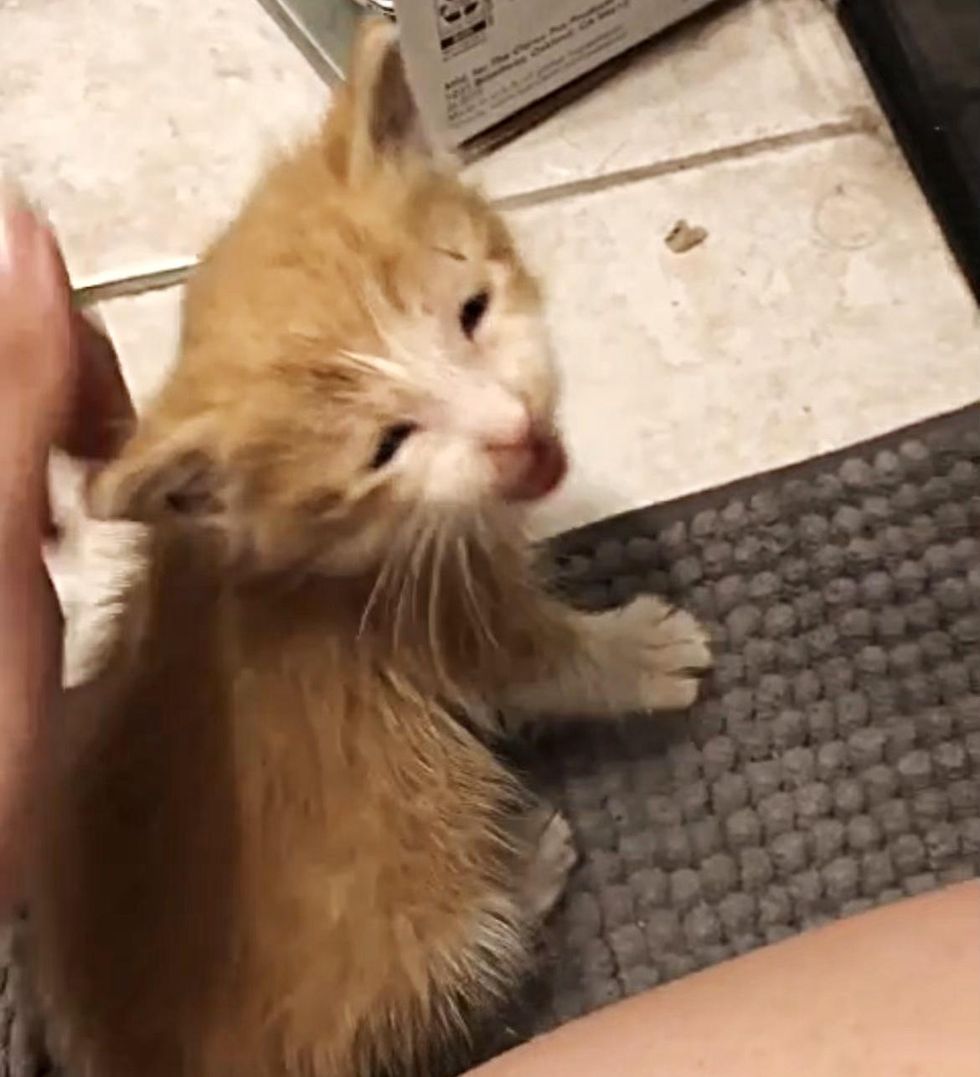 Lucky Seven meowed for attention and petsLittle Wanderers NYC
In one week, Lucky Seven did a complete 180 from being a sickly kitten wobbling around sightless to thriving with bright eyes and a big appetite for food and affection.
"He's lucky to be alive and he's got the lungs to prove it–he's happy."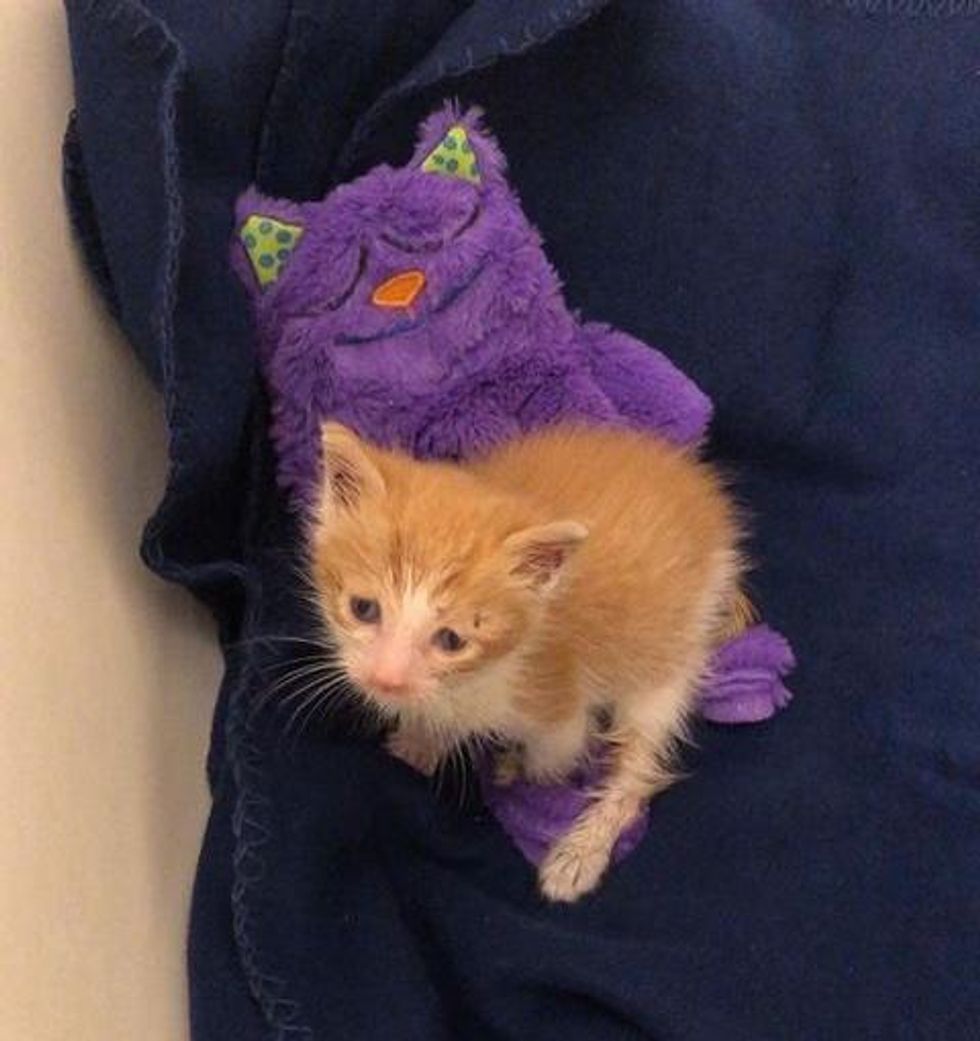 He liked to snuggle with his faux mommaLittle Wanderers NYC
Adrienne spent ample time with the kitten and gifted him a faux momma, so he would not feel alone. Lucky Seven would crawl onto her lap and cry for her constant attention and pets.
When he was healthy enough to explore the rest of the house and socialize, Adrienne introduced him to her resident cat, Casper.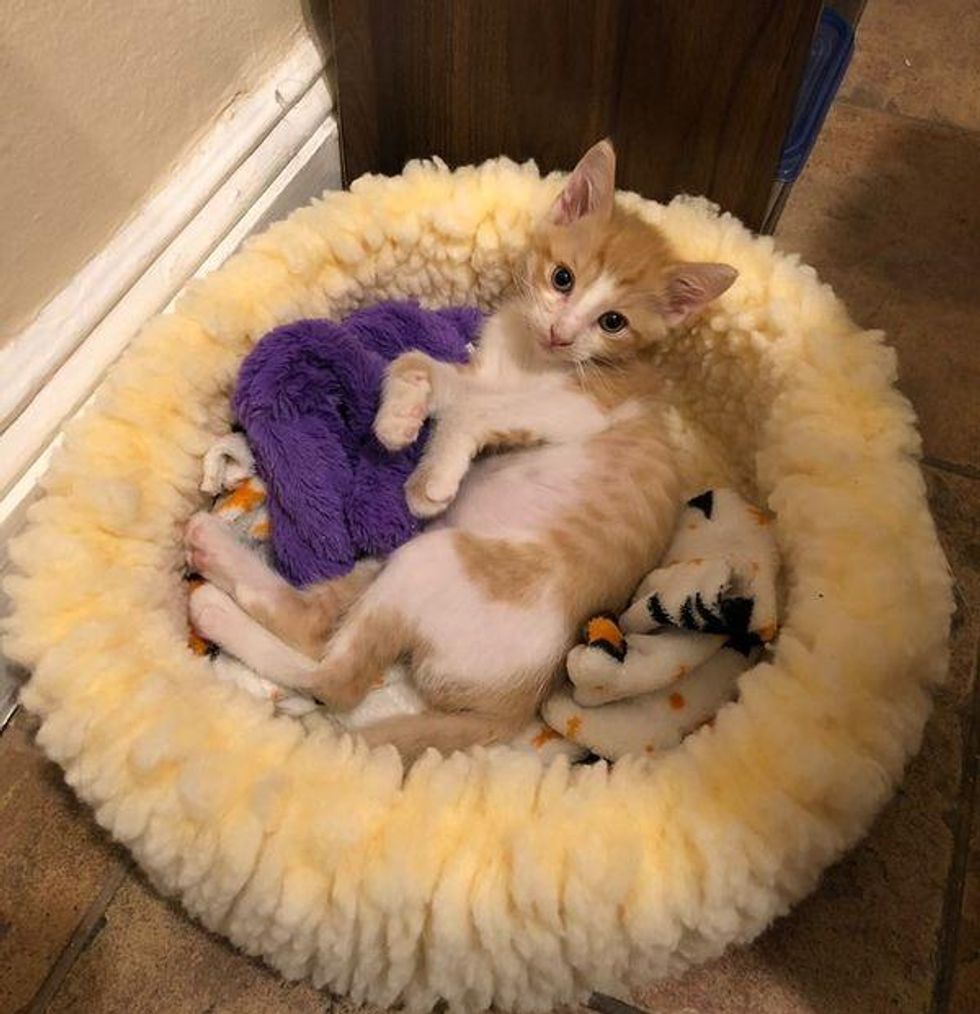 Little Wanderers NYC
Casper whom Little Wanderers NYC rescued from the same location, found his forever home with Adrienne. He took the orange tabby under his wing as if he knew just what he needed.
They began to share toys, cardboard boxes and cat trees together, and reveled in each other's company.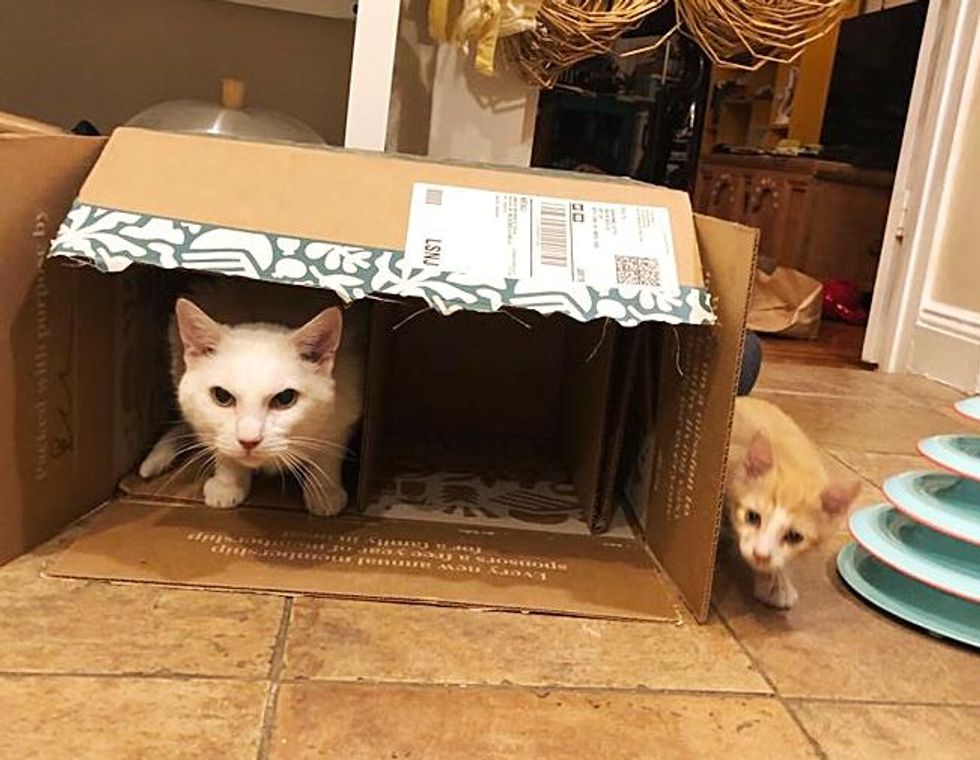 Casper and Lucky Seven becoming good friendsLittle Wanderers NYC
Lucky Seven has never stopped showing Adrienne how grateful he is to be safe. He greets her with the warmest purrs and snuggles and follows her around like her perfect little shadow.
His personality is blossoming with all the luxuries that come with indoor life. He scampers around the house like he owns it. When he tires himself out, he conks out in his comfy bed and melts into it.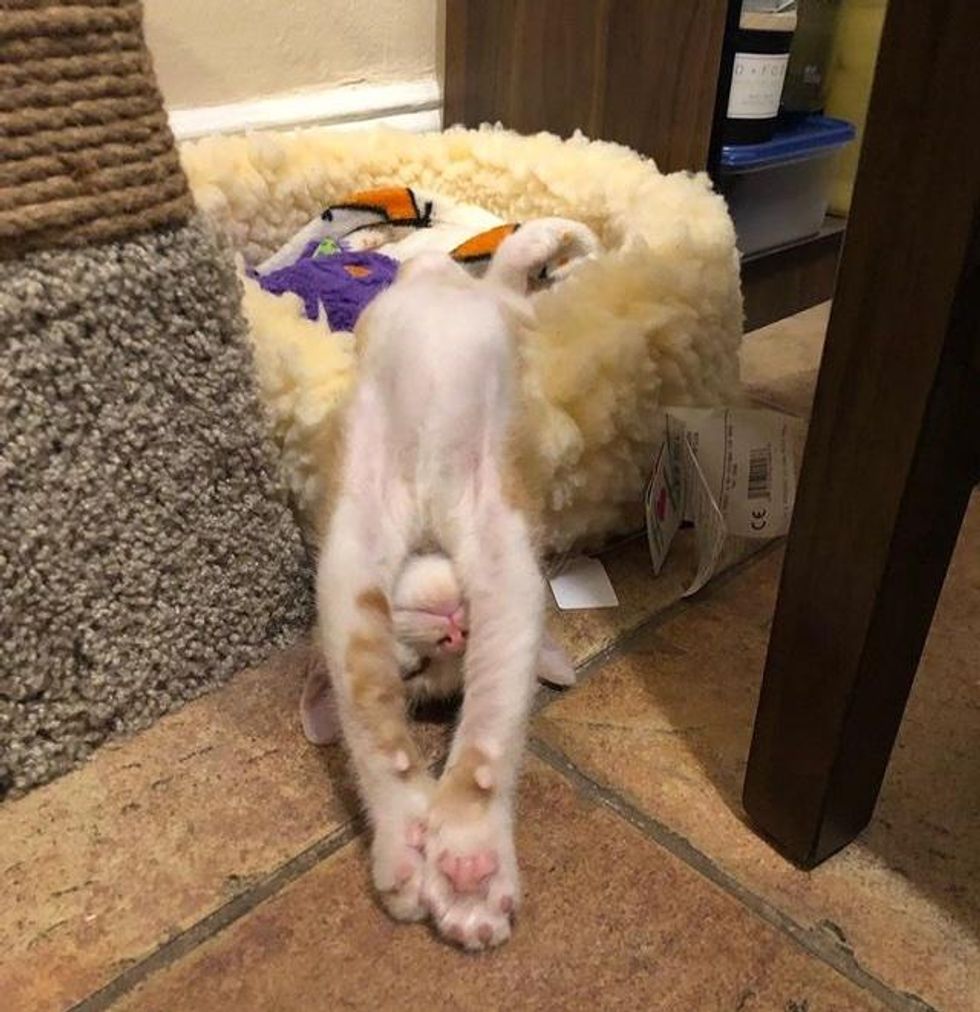 He melted into his bed after a long play sessionLittle Wanderers NYC
He is so full of joy knowing that he has loving humans to cater to his whims and a feline brother to plot his next antic with.
Adrienne brought the kitten home to foster initially but found herself falling harder for the little guy each day.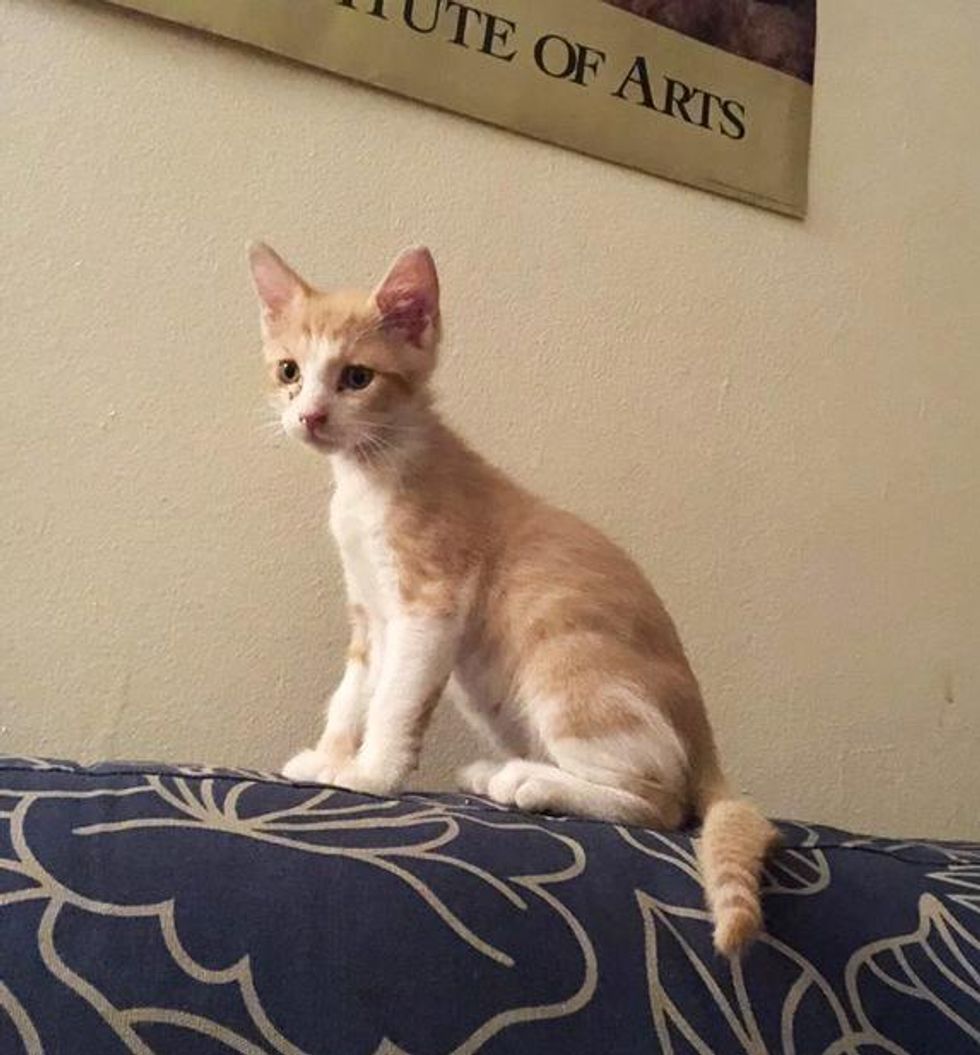 He has found his forever homeLittle Wanderers NYC
"We fell in love with him. We could never let him go. He's a spirited little guy with endless energy. He's also becoming good friends with our Casper, who was also rescued by Sarena in the same building in the Bronx, which feels serendipitous."
After a rough start, Lucky Seven (now Arthur) is living the dream life he's always wanted with wonderful human parents and a cat brother to look up to.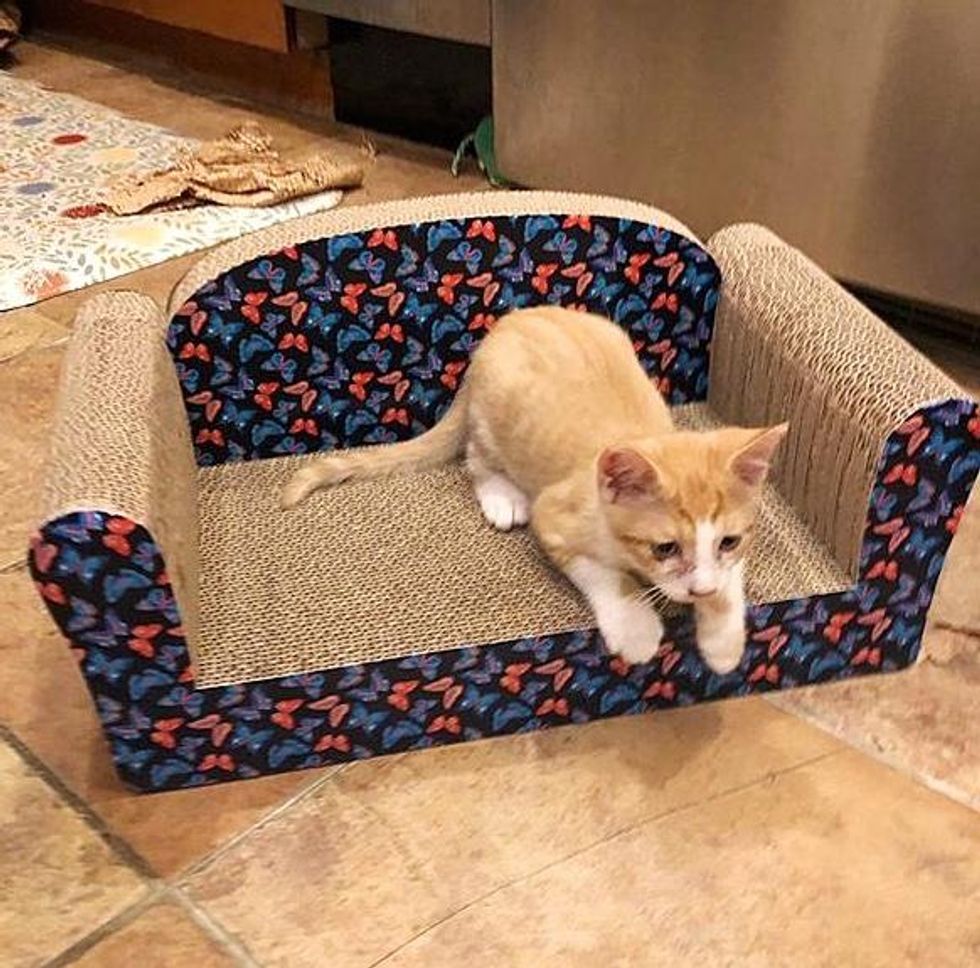 Little Wanderers NYC
Share this story with your friends. If you'd like to support their rescue efforts, follow Little Wanderers NYC on Facebook and Instagram @littlewanderersnyc. Updates on Lucky Seven aka Arthur on Instagram @adrilotto.
Related story: Kitten Picks the Right House for Help and Turns into the Happiest Cat