A cat had two kittens indoors for the first time after years wandering outside.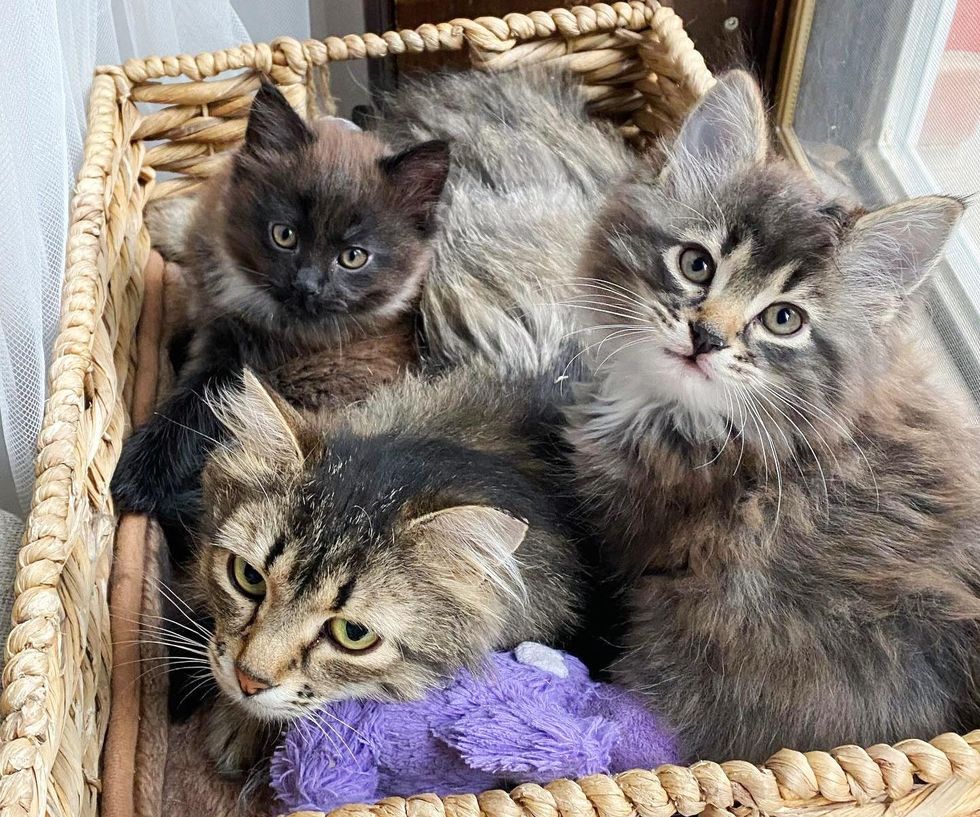 Anika the cat and her kittens Albus and ArlowChatons Orphelins Montreal
Anika, a long-haired tabby cat, was rescued from a difficult situation along with a number of cats and kittens at a remote farm.
She was just skin and bones underneath all the fur, rough around the edges and covered in mats. Chatons Orphelins Montreal took her into their care and discovered that she had two additions in her belly.
"We found out that she was pregnant. She was very small despite being seven years old. She likely has had many litters during her years outside," Celine Crom of the rescue shared with Love Meow.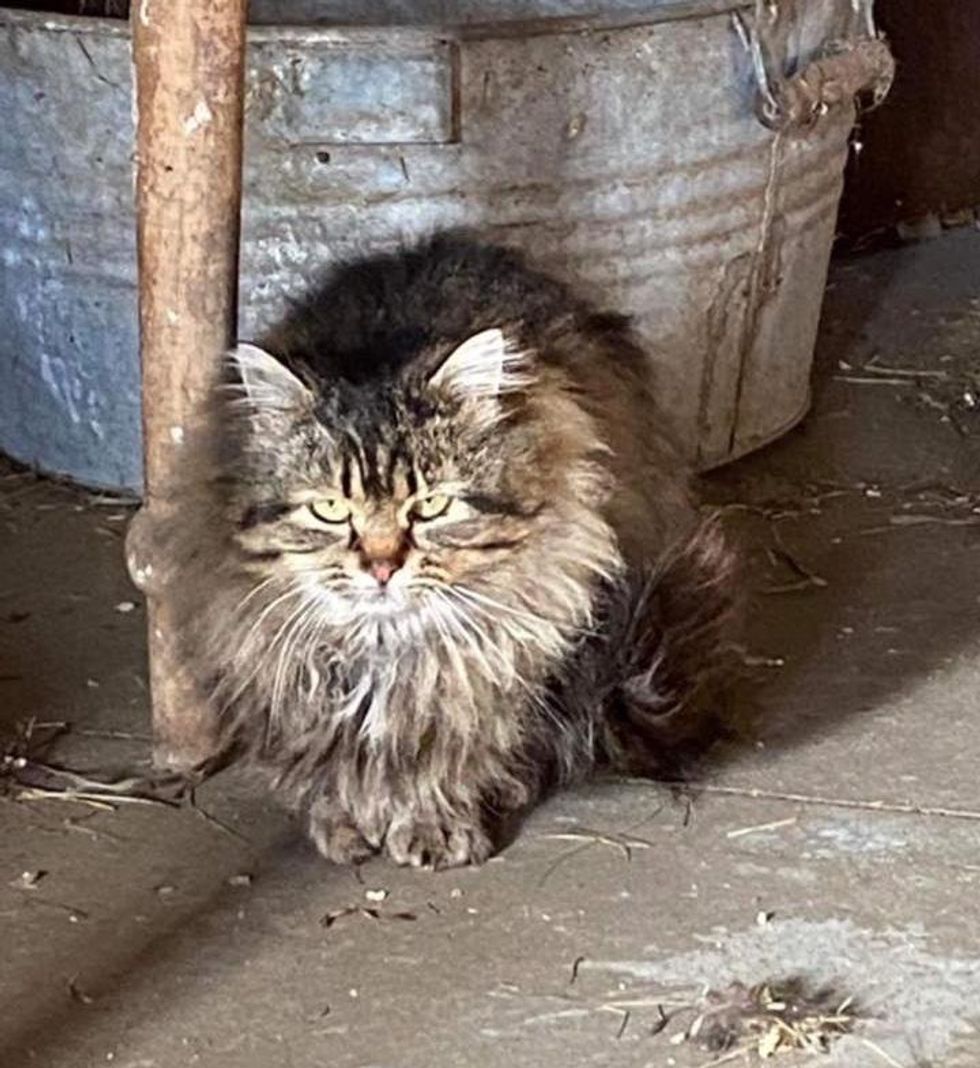 Anika was rescued from a remote farmChatons Orphelins Montreal
Anika was welcomed into a foster home where she was provided a comfortable maternity suite with all the amenities. She had access to clean water and plenty of food to munch on all day long.
For the first couple of days, Anika spent most of her time resting as she tried to replenish and make up for lost sleep.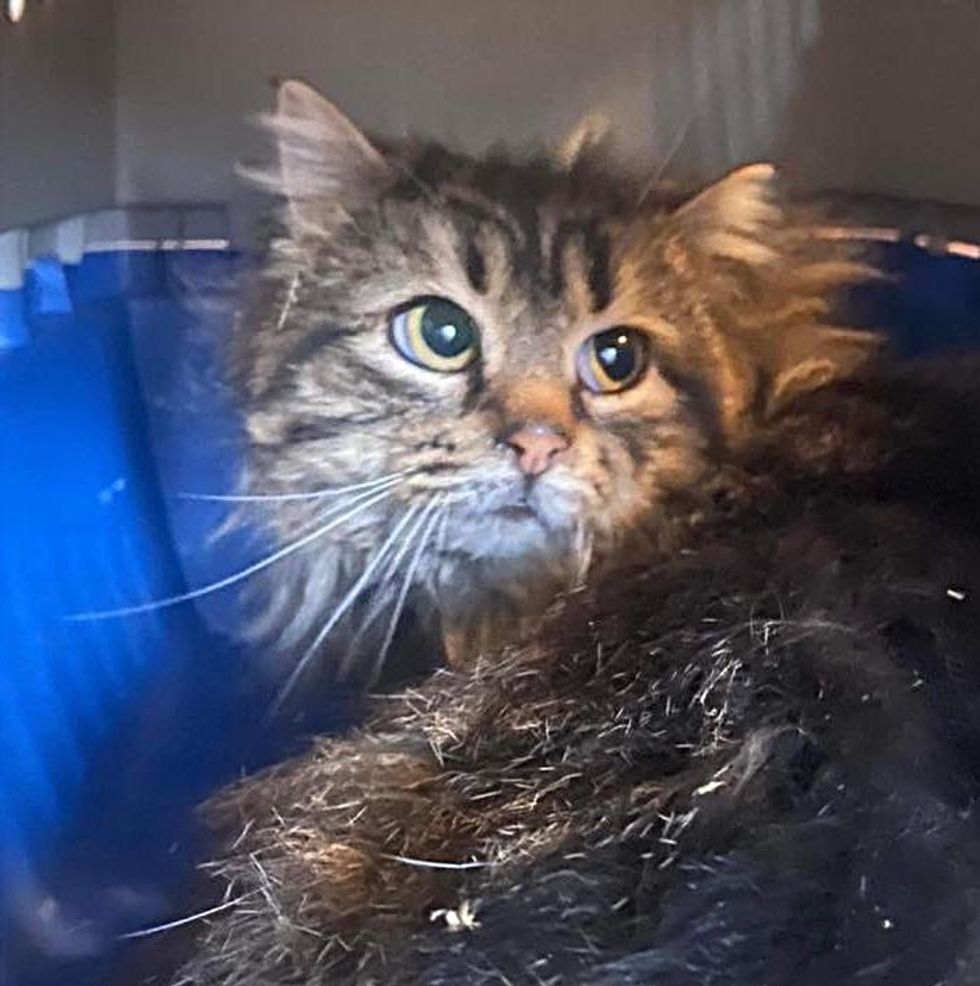 She was found pregnantChatons Orphelins Montreal
"She didn't have much human contact prior, so she was withdrawn at first, but with patience, she warmed up to her foster mom and eventually came out of her shell."
Over the next few weeks, Anika made good gains and was no longer bony to the touch. Her fur became softer and shinier, and she was more trusting and affectionate towards people. As her belly grew into fruition, her need for attention multiplied.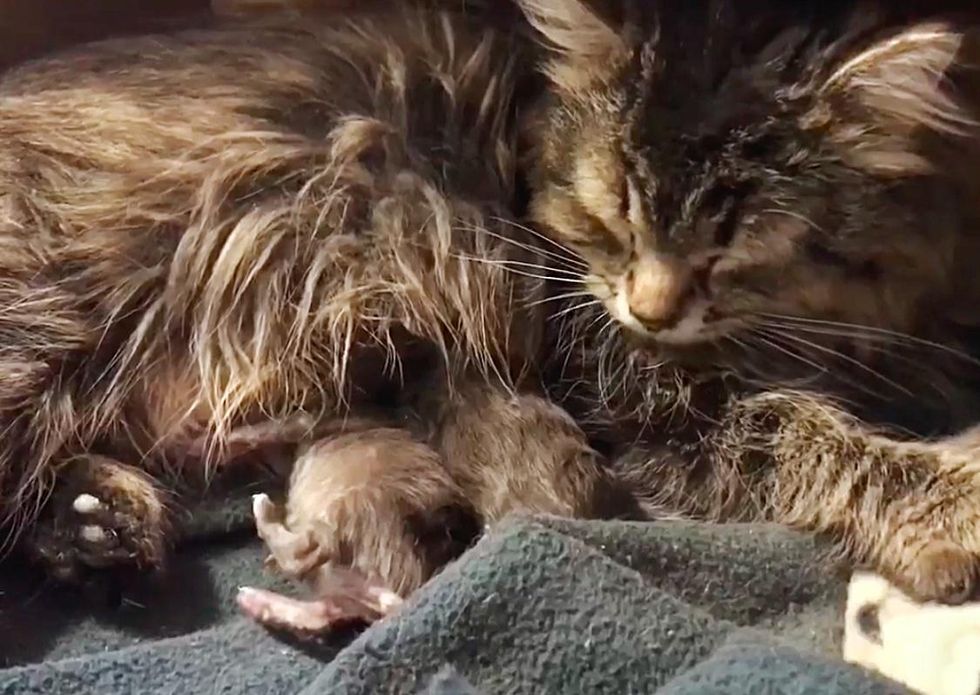 She gave birth to two kittensChatons Orphelins Montreal
"Anika gave birth to two babies one day without warning, and the kittens latched onto her and started eating like champs. In just 24 hours, they both put on weight," Celine shared.
"There are two boys, Albus (black) and Arlow (tabby), and they are the lucky ones who have been born inside a safe home."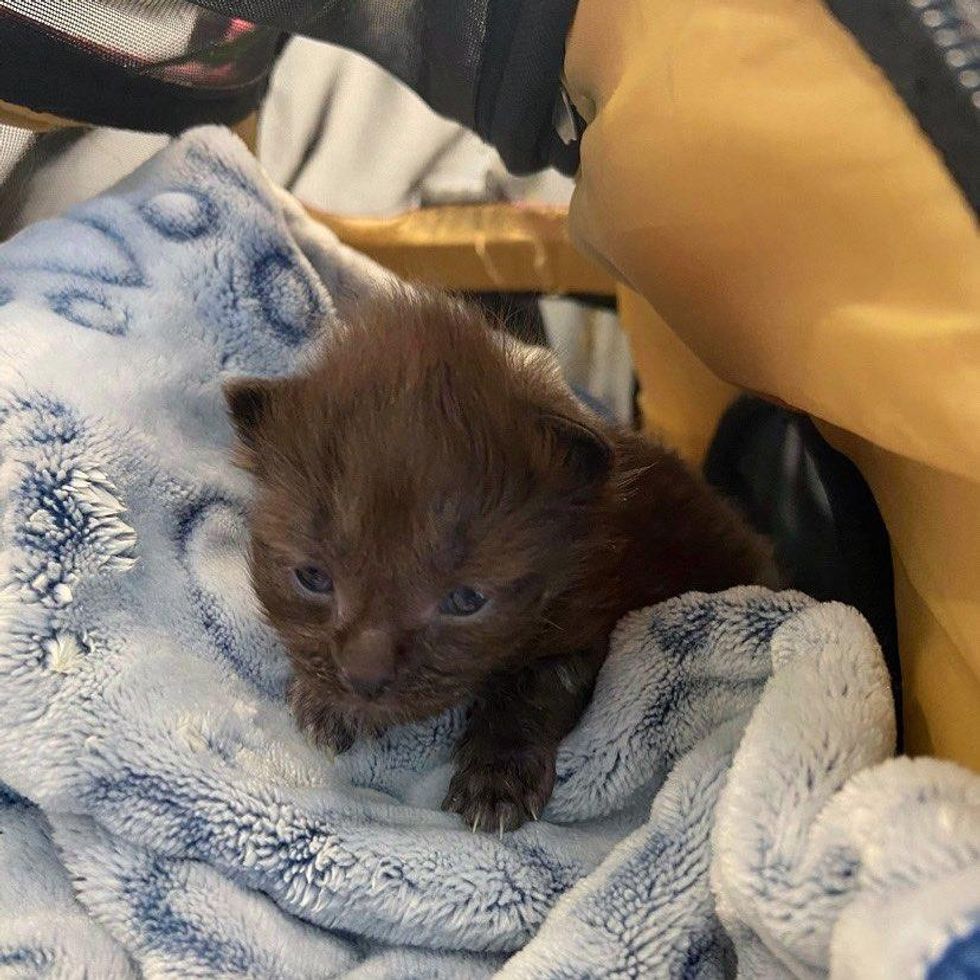 AlbusChatons Orphelins Montreal
Anika was a wonderful mother to her precious duo and did all she could to keep them fed and clean. She was so relieved to get some help when Albus needed treatment for an infection.
She taught her fur kids how to eat from a bowl and play like a cat, amongst other feline etiquette. She watched them as they reached one milestone after another, beaming with pride.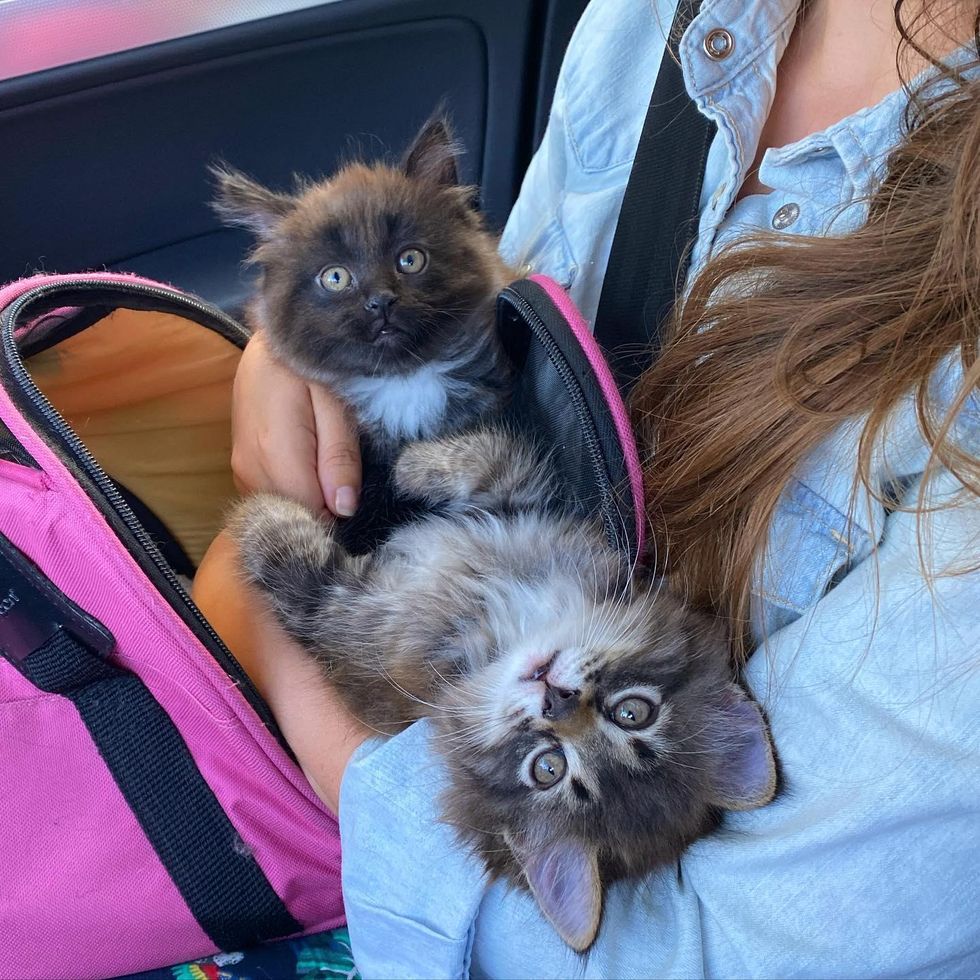 Albus and ArlowChatons Orphelins Montreal
Anika remains a small cat covered in fluff while her kittens are growing by leaps and bounds.
"Arlow is fearless and can get along with anyone. As soon as you pick him up, he goes limp like a ragdoll and falls asleep in your arms," Celine shared with Love Meow.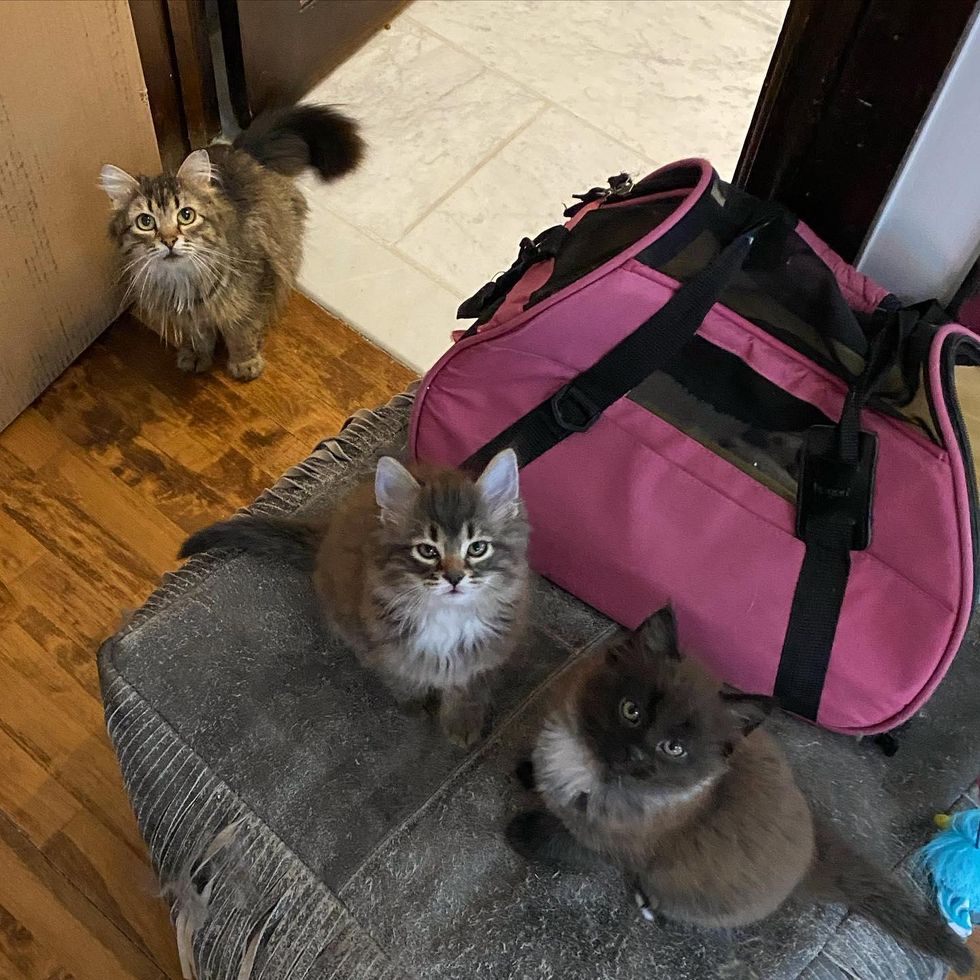 Chatons Orphelins Montreal
"Albus likes to carry his toy in his mouth and run around with it. He is more gentle and calm and likes to follow in his brother's footsteps in his mischief-making. He purrs like a tractor and loves all the cuddles."
They enjoy sunbathing by the window and watching the day go by, without a care in the world.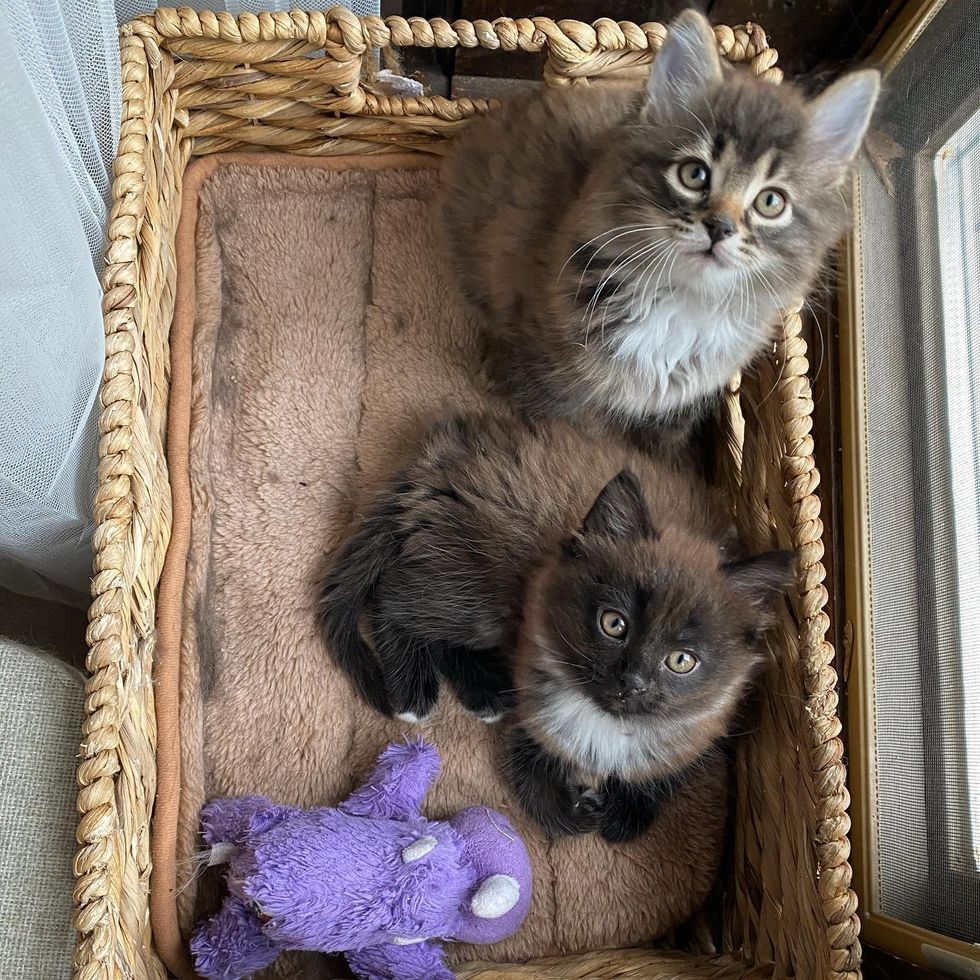 Chatons Orphelins Montreal
Anika is spending more time on self-care now that her job as a mother is complete. She has some underlying health issues and is getting the best care and all the love from everyone at the rescue.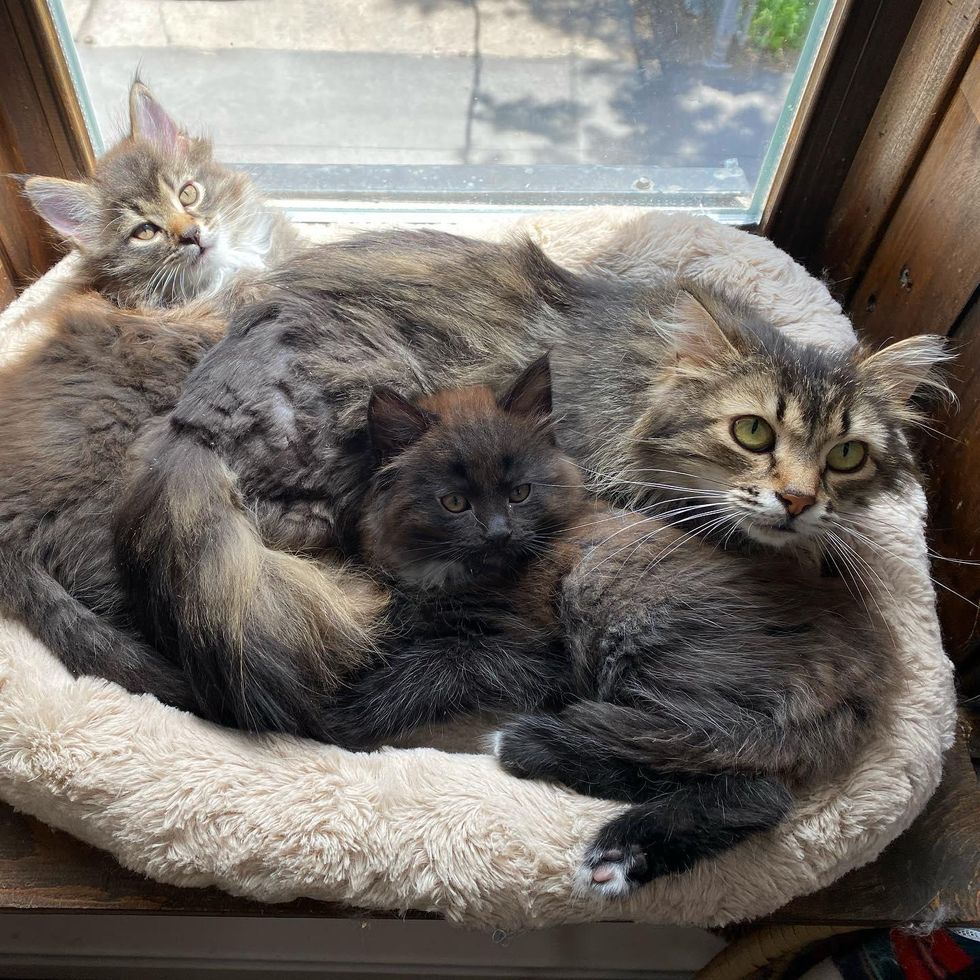 Chatons Orphelins Montreal
At three months old, Arlow and Albus have blossomed into handsome young cats with adorable personalities.
They do everything together and are often seen curled up with each other in a fluffy purr-pile.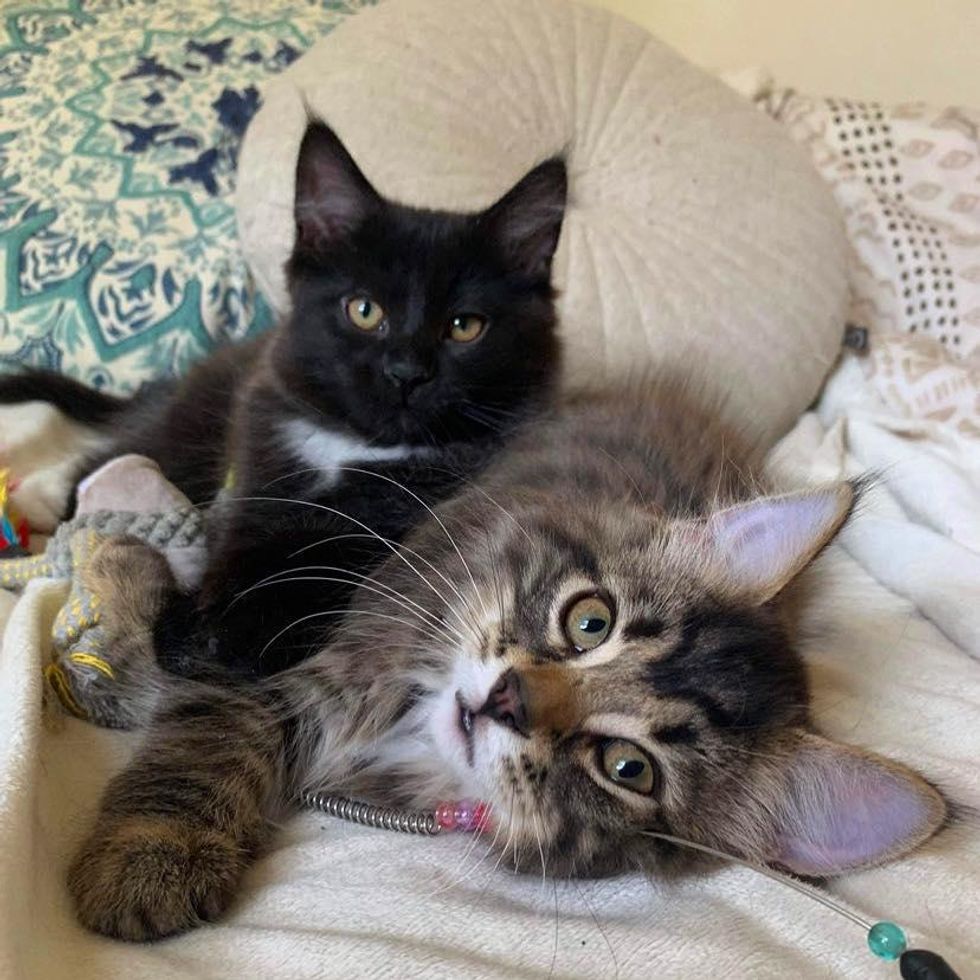 Albus and Arlow are ready to find their happily ever afterChatons Orphelins Montreal
After seven years roaming the outdoors, Anika is beyond content having a roof over her head and kind humans to cater to her needs.
Arlow and Albus are ready to spread their wings and fly, and find their happily-ever-after.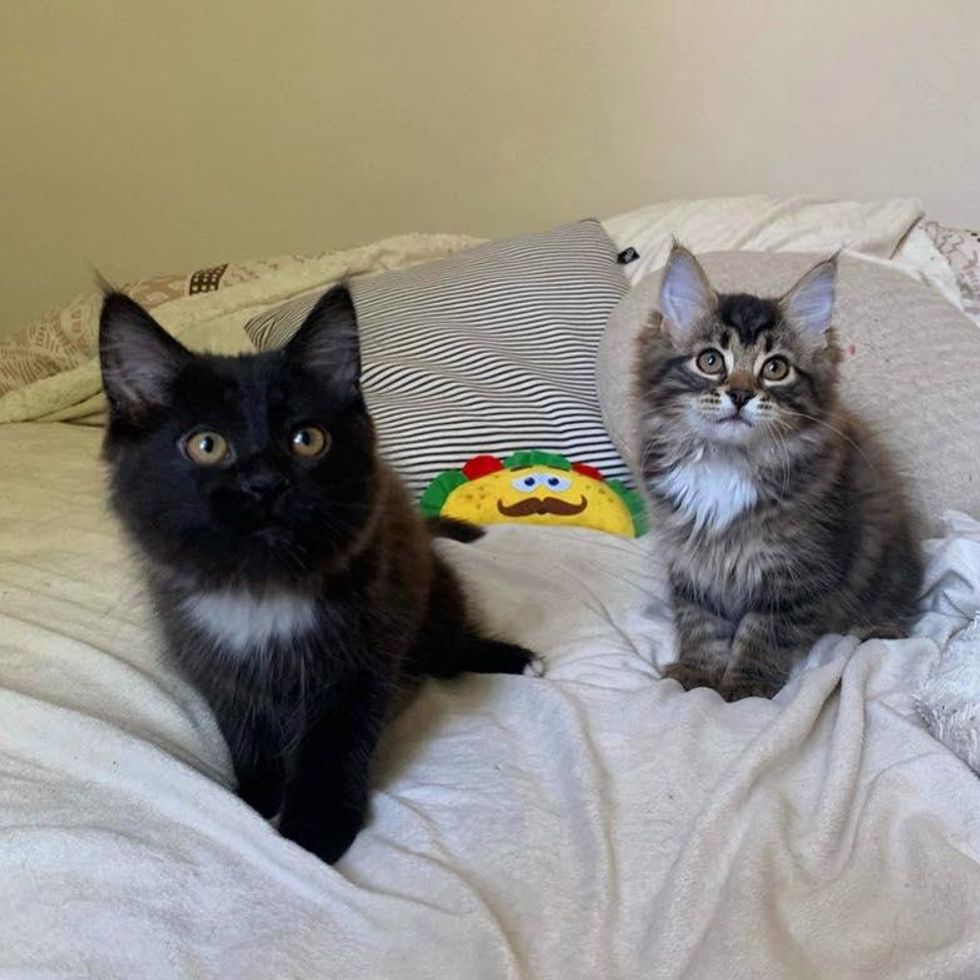 Chatons Orphelins Montreal
Share this story with your friends. Chatons Orphelins Montreal on Facebook and Instagram @comrescuemontreal.
Related story: Cat 'Thanks' Woman Who Opens the Door for Her Kittens After She's Lived Outside All Her Life